Developed by Apple, QuickTime is the official video player for macOS. However, there is one version that works for Windows, and you can download it for free. While it's not the best video player (see free QuickTime alternatives here), it does have the advantage of playing videos that you download from iTunes and AppleTV.
How to Download QuickTime for Windows for Free
Click on the Download button on the sidebar to go to the official QuickTime for Windows download page.
Click on the Download button on the official QuickTime download page.

Once the file downloads to your PC, click on the file to run the Installation Wizard.
Follow the instructions until you reach the option for a Custom or Typical installation. If you want to inspect the different components that come with QuickTime, you can choose "Custom," otherwise select "Typical," and then click on Next.

Click Install and QuickTime will complete the installation.
How to Uninstall QuickTime
If you aren't happy with QuickTime or want to make room on your computer for other programs, it's really easy to uninstall it.
Type Add or Remove Programs in your Windows search bar.

Scroll through the list of programs until you find QuickTime and click on the Uninstall button.

Give permission to Windows to make changes to QuickTime, and it will completely remove the program.
Free Alternatives to QuickTime for Windows
VLC: This 100% free, open-source software is one of the most popular video players in the world. It's very lightweight and can play nearly every video and audio format. VLC allows you to create playlists, search for subtitles, play ZIP files, and allows you to watch torrents while they are still downloading.
GOM Player: While there are ads with the free version of GOM Player, it still has some great features that make it worth downloading. It supports 360-degree videos, has a subtitle finder, a built-in screenshot tool, a remote control you can download to your phone, and a transparency setting.
KMPlayer: An ad-free video player that works with most file formats, including DVD, Blu-ray, 3D, and VR, KMPlayer is a very popular option. Perhaps its best feature is that it can download videos directly from social media sites like YouTube, Facebook, and DailyMotion.
QuickTime Overview
The QuickTime player is a great video player for Mac users. It can play a variety of formats, including panoramic and VR files. Unfortunately, it is a below-average program for Windows that hasn't been updated since 2016. Apple stopped supporting QuickTime for Windows once Windows added key media formats, such as AAC, that allowed its video players to work with files downloaded by iTunes and AppleTV.
With that being said, if you prefer using Apple products, or you're comfortable using QuickTime, it is still a decent option. It plays most of the major formats, and if you have a video that it won't play, you can download the codec needed, and the video will play. The most significant advantage you'll get with QuickTime is H.264, an advanced video compression technology that lets it play HD videos without using up too much bandwidth or storage.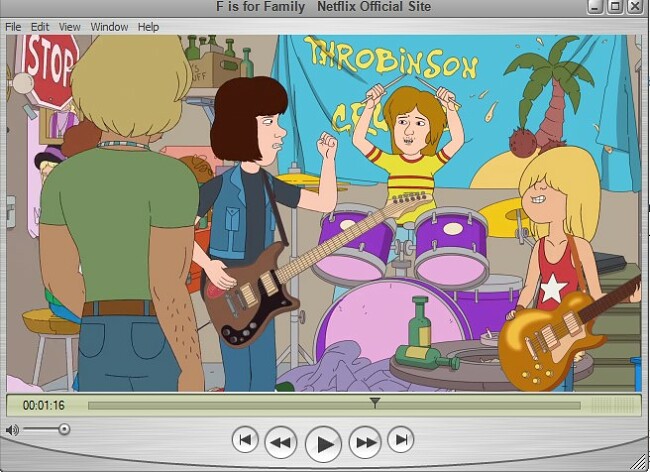 QuickTime for Windows Lacks Basic Features
Years ago, QuickTime was one of the best video players, and that is why people are still using it. However, now it only does one thing, and that is playing videos. It doesn't have a subtitle search function like VLC, KMPlayer, and GOM Player. In fact, it doesn't even have the option to create a playlist, which really surprised me. If you use QuickTime with your Mac, you might be expecting some video editing features, but that isn't available either with this version. Editing, like many other "advanced" features, is restricted to the PRO version. Still, when I tried to get PRO access, I found out that not only was I unable to purchase the PRO version, but if I have an active account on my Mac, I can't use that to unlock PRO features on Windows.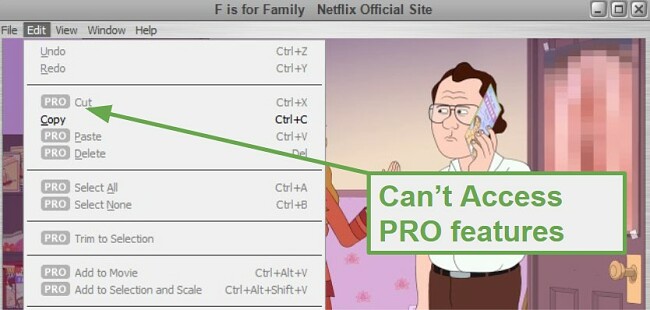 Using QuickTime Can Put Your PC at Risk
While the software itself doesn't contain any malware or viruses, Apple has stopped supporting it and hasn't released any updates or patches for the program. This means that any vulnerabilities that have been exposed remain open and can allow hackers access to your device. If you decide to download QuickTime for Windows, make sure you have excellent antivirus software to protect your private information.
FAQ
Is QuickTime for Windows free?
Yes, QuickTime for Windows is free to download and contains no ads.
Is QuickTime for Windows safe?
I tested the QuickTime file in VirusTotal, and there were no flags or alerts. However, just because there are no viruses or malware attached to the software doesn't mean it is safe. QuickTime for Windows hasn't been updated in a long time, which gives hackers plenty of time to find vulnerabilities or weaknesses in the software. Since Apple stopped releasing security updates, your computer may be at risk if you have QuickTime installed on your device. I would strongly recommend using a premium antivirus program to alert you to any cyberattacks or threats to your personal information.
What are the best free alternatives to QuickTime?
There are plenty of great video players for Windows that you can download. My personal favorite is VLC, an open-source program that can play just about any video and audio format. KMPlayer is another good alternative; it has a feature that allows you to download videos from social media sites. GOM Player also has some great features, although if you don't get the Pro version, it does include ads.
Visit QuickTime Player For Windows Website