Overall, we found ProtonVPN easy to use. Once you've signed up for an account, you can download the appropriate software based on your operating system. They have clients for Windows, Mac, Linux, iOS, and Android. Depending on your subscription you may use this service on multiple devices. Set up is easy and only takes a few minutes.

Once loaded, you can choose which country to connect to, or you can select the quick connect feature. Typically, connecting to the server takes a few seconds, but if you choose a relatively full server, it may take longer. If you have a server that you want to connect to regularly, you can create a profile with that location and server information. Profiles appear on the quick connect dropdown list.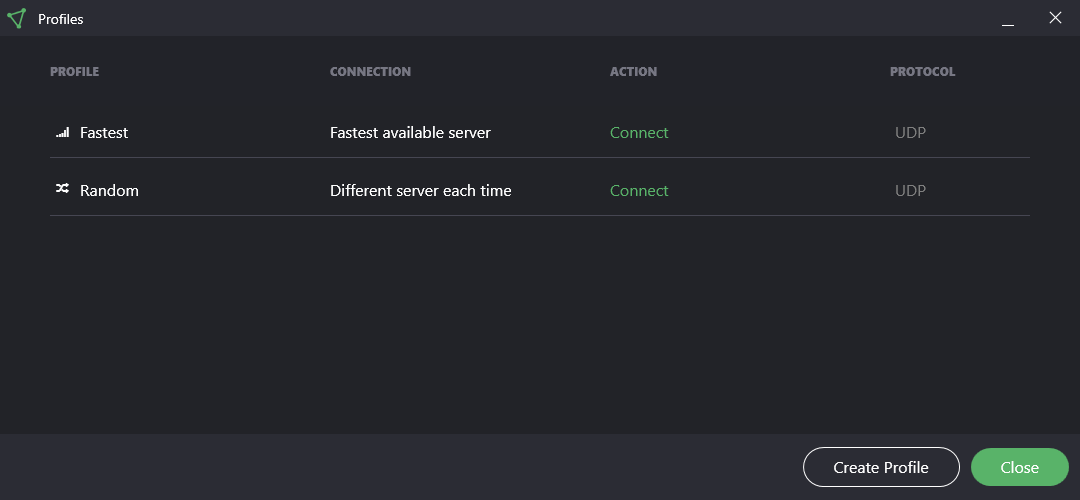 Aside from setting different profiles based on your needs, there is little customization available. ProtonVPN cannot bypass the Great Firewall of China. However, the limited customization makes it an optimal choice for those with little technical skill.

So many people enjoy streaming services like Netflix and Hulu. ProtonVPN also allows their Pro and Visionary users to stream shows on Hulu by connecting to any US Plus server. Your server choices for Netflix are a little more limited, but they are easy enough to find. For Netflix users who wish to watch all the shows and movies that are only available in the US will have to connect to the premium servers, which requires a Plus or Visionary account. We tested them, and they do allow Netflix streaming, albeit with a slightly slower load time than without VPN. The best servers to use for streaming Netflix are:



US-CA#3 – 8


US-CO#5 – 8


US-IL#1 – 8


US-NJ#1 – 4


US-TX#2 – 3


US-VA#3 – 4


ProtonVPN does allow you to use multiple devices simultaneously. However, the number of devices varies based on the package purchased.


Free accounts only work on one device.


Basic allows for two devices.


Plus allows for five devices


Visionary allows for ten devices.


If you connect to ProtonVPN with the Android apps you will have access to all servers available on the desktop. We tested if the same servers approved for Netflix streaming worked on mobile devices and had no issues streaming either Netflix or Hulu.
There was one issue we did notice when using the VPN service.
Users running the Microsoft Outlook application may experience connectivity issues
. While using ProtonVPN, one of our
mailboxes continually prompted for a password despite the password being input correctly
. The account
viewed it as a security issue and temporarily blocked access to messages
.