Top 5 Free VPN Services for 2020 (100% FREE & Safe)
Last Updated by Kate Hawkins on April 02, 2020
A free VPN may not cost you anything, but that doesn't mean you won't pay in other ways. Keeping your data safe online is more important than ever and free VPN services are not always as secure as they promise. In my research, I've discovered some free services (with some very popular brands among them) log and sell your data or infect your devices with malicious software, stealing your personal information.
To help you avoid downloading compromised software, I've tested dozens of free services to find the best free VPNs available. I was surprised to find that the best free VPN is actually considered to be one of the most premium VPNs on the market — ExpressVPN. You can use ExpressVPN (and all its premium features) completely free for 30 days, which is more than enough for a short vacation or for you to test out the VPN.
Quick Guide: The Best Free and Reliable VPNs (Updated April 2020)
ExpressVPN: #1 VPN for fast, unlimited streaming and robust security features — free for 30 days
Hotspot Shield: 15GB data allowance per month and always free, but lots of ads
Windscribe: Torrenting supported with 10GB monthly data but can't bypass Netflix restrictions
Tunnelbear: Servers in over 20 countries, but only 500MB monthly data allowance
Hide.me: Free for life and secure with ad-free browsing but only one device connection per account
How to Choose the Best Free VPNs
When I was performing my tests, I checked each free VPN against the following criteria:
High-quality security features — Includes military-grade encryption.
Strict privacy policy — The VPN won't sell your data to advertisers or other third parties.
Reliable connections — Fast and stable speeds even if server numbers are limited.
5 Best Free VPN Services for 2020
1. ExpressVPN: Unlimited Data, Fast Streaming, Secure, and FREE for 30 Days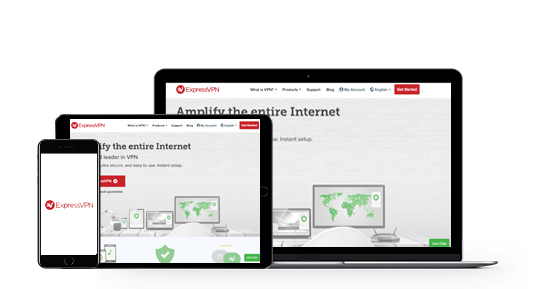 Pros:
Best-in-class encryption
3,000+ servers in 94 countries
Unlimited data for unlimited, fast streaming
Easily gets around content restrictions (Netflix, Hulu, BBC iPlayer, and more)
Guaranteed zero logs policy
30-day money-back guarantee, "no questions asked"
Cons:
Can only use for 30 days free
ExpressVPN is my top choice as it gives you unlimited access to all premium features — unlike other free VPNs that only offer full features if you upgrade. However, you can only use ExpressVPN free for 30 days. This is ideal if you're going for a short trip abroad, or just want to catch up on a Netflix series unavailable in your country.
To test the service, I downloaded ExpressVPN and connected to over 50 servers to try out its features. My initial speed when I connected to the fastest server was 48.5Mbps. With these speeds, I didn't have problems with slow loading pages, buffering videos, or lagging video games.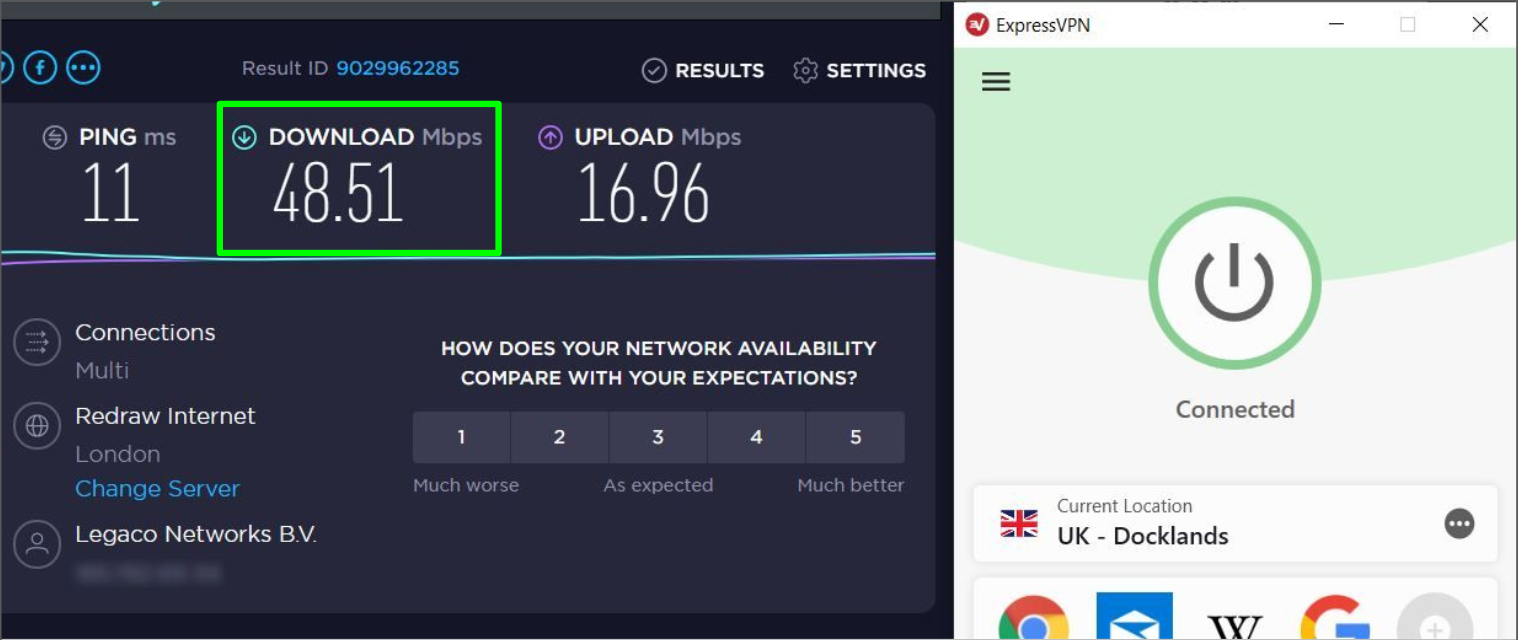 ExpressVPN consistently unblocks restricted content, including bypassing blocks to watch Netflix US. I could stream without experiencing lag or buffering and my speed never dropped below 25Mbps. ExpressVPN is also one of the few VPNs that can bypass The Great Firewall of China, making it a great free option if you're spending a short vacation there.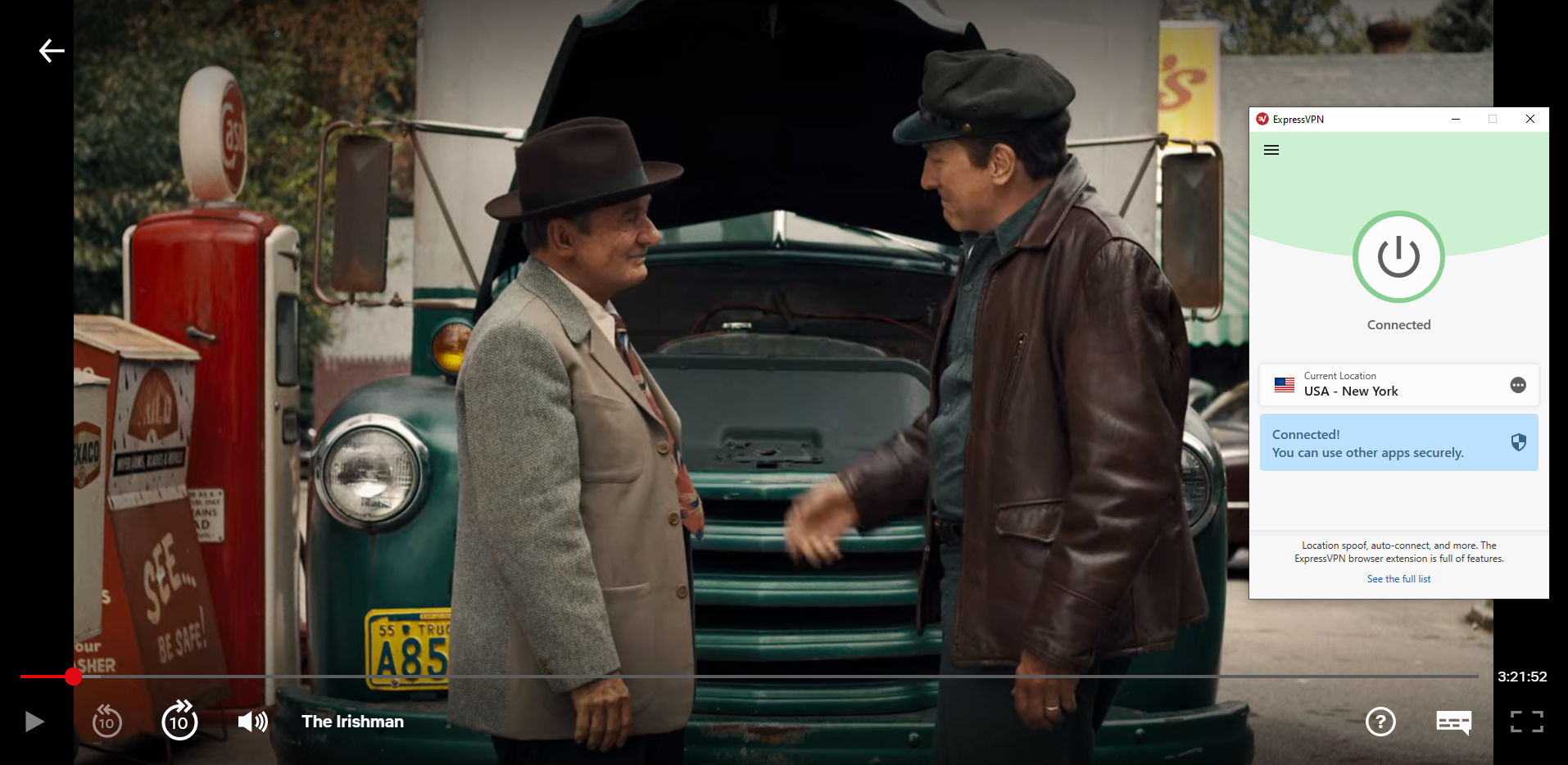 Another highlight is ExpressVPN's top-of-the-line encryption protocols. The VPN uses RAM-based TrustedServer technology, which guarantees that its servers do not store any information. You can rest assured that all of your data and browsing activity remains anonymous and secure.
To make sure you can really get your money back, I signed up for ExpressVPN and tested out their 30-day money-back guarantee. I used ExpressVPN for 3 weeks, then requested a refund from customer support (on live chat). I was really surprised at how easy it was to get my money back! Other VPNs that I've tried wasted my time trying to troubleshoot or get me to stay, but ExpressVPN processed my refund straight-away — no questions asked. The money was returned to my bank account within 5 days.
Try ExpressVPN risk-free today!
2. Hotspot Shield: 15GB Monthly Data Allowance for Secure Streaming and Browsing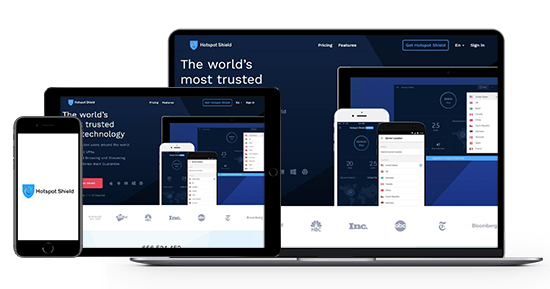 Pros:
AES-256-bit encryption
500MB daily data allowance
Consistently fast speeds
Tech support available for free use
Cons:
Lots of advertising
Can't unblock Netflix on the free version
With a 500MB daily data limit, Hotspot Shield free has one of the more generous data allowances. You should be able to get about 15 hours of SD streaming time per month out of the limit.
During my testing, I was impressed by Hotspot Shield's download speeds. Its patented Hydra protocol claims to "deliver unrivaled speed and performance" despite only having one US server connection for free users. The speed test I ran showed a speed of 27.5 Mbps, which was more than fast enough for bufferless streaming and gaming.
That being said, I did find a lot of annoying ads while I was watching Netflix and playing games — which was very frustrating. The free version may cost you nothing, but you'll pay for it with interruptions to your streaming/gaming experience.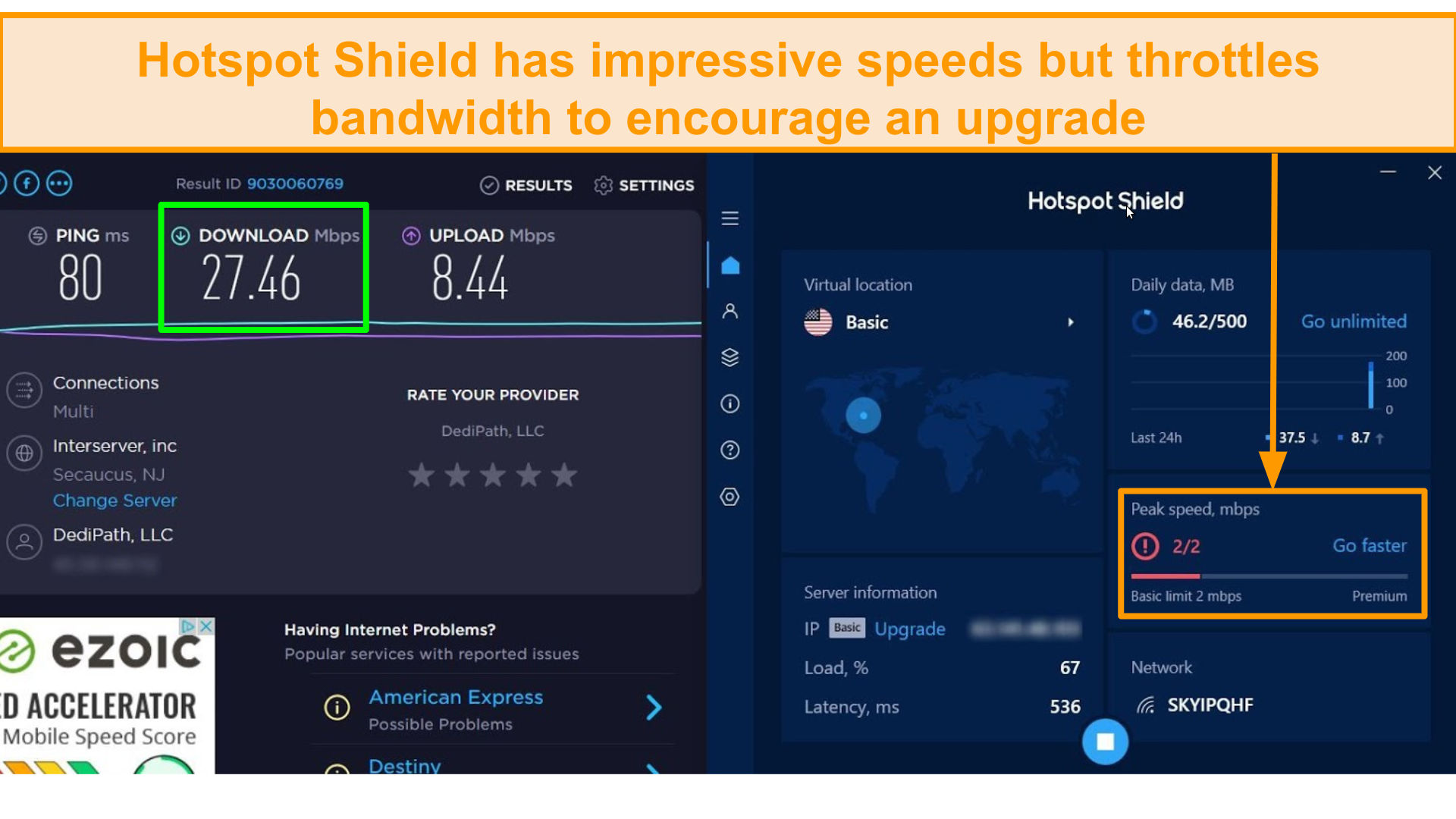 You should know, despite these great speeds you won't be able to stream Netflix. This feature is reserved for Hotspot Shield's premium users only.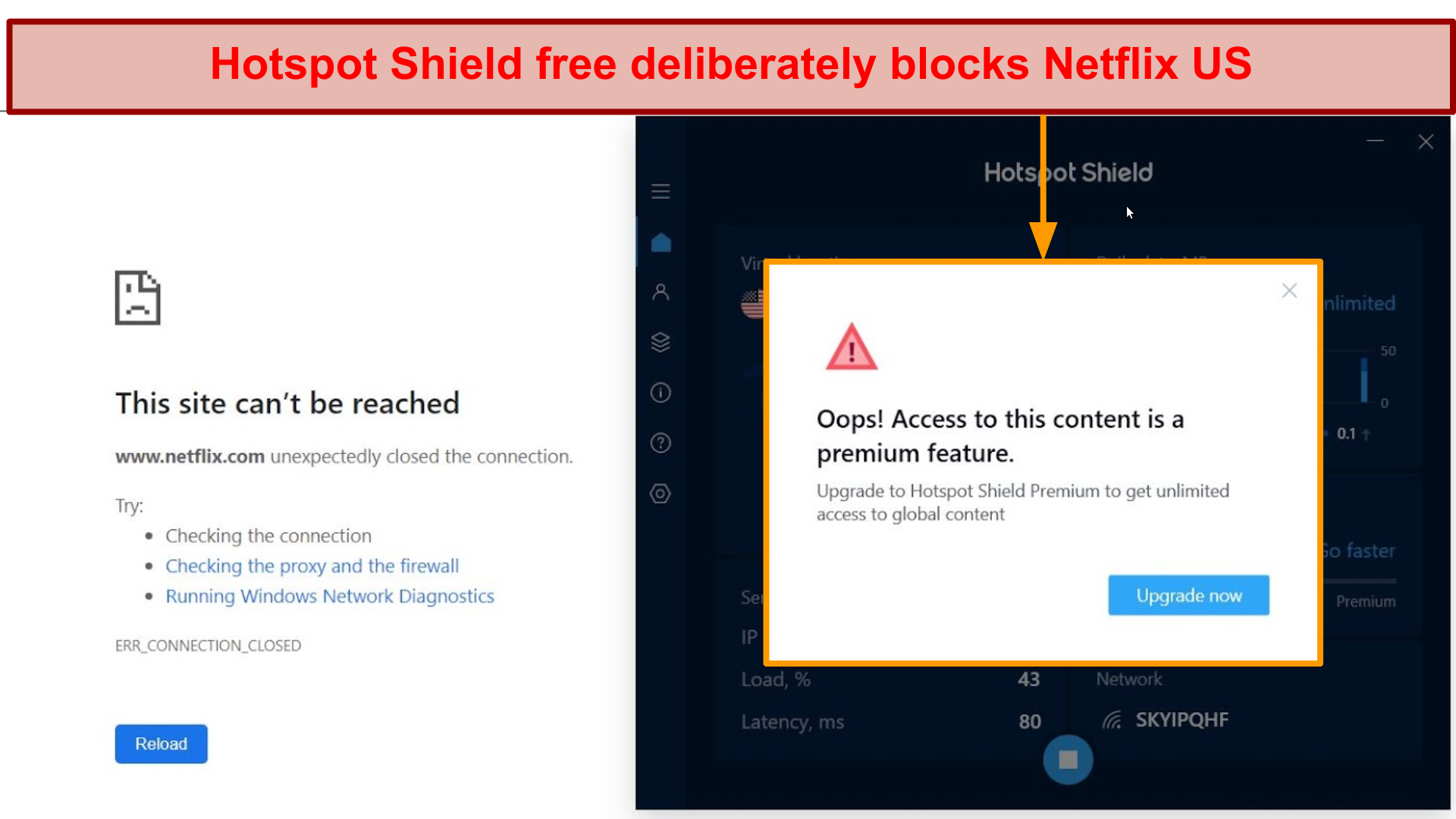 If security is your main concern, Hotspot Shield's free version has everything you need for secure web browsing. It has military-grade encryption to protect your privacy, using 256-bit encryption to keep your data safe. Hotspot Shield also doesn't store logs and has a kill switch for your peace of mind. If you need a VPN to bypass a firewall or browse the web anonymously, this is a solid choice.
3. Windscribe: Torrenting Supported with 10GB of Data Per Month
Pros:
Military-grade encryption
10GB monthly data allowance
Integrated ad-blocker
Torrenting supported
Cons:
No live customer support
Netflix (and other services) only available for premium users
Windscribe offers 10GB of monthly data to free users and access to servers in over 10 countries. If you're a serious downloader, 10GB might not seem like much but I found it was enough for more than 7 full movies.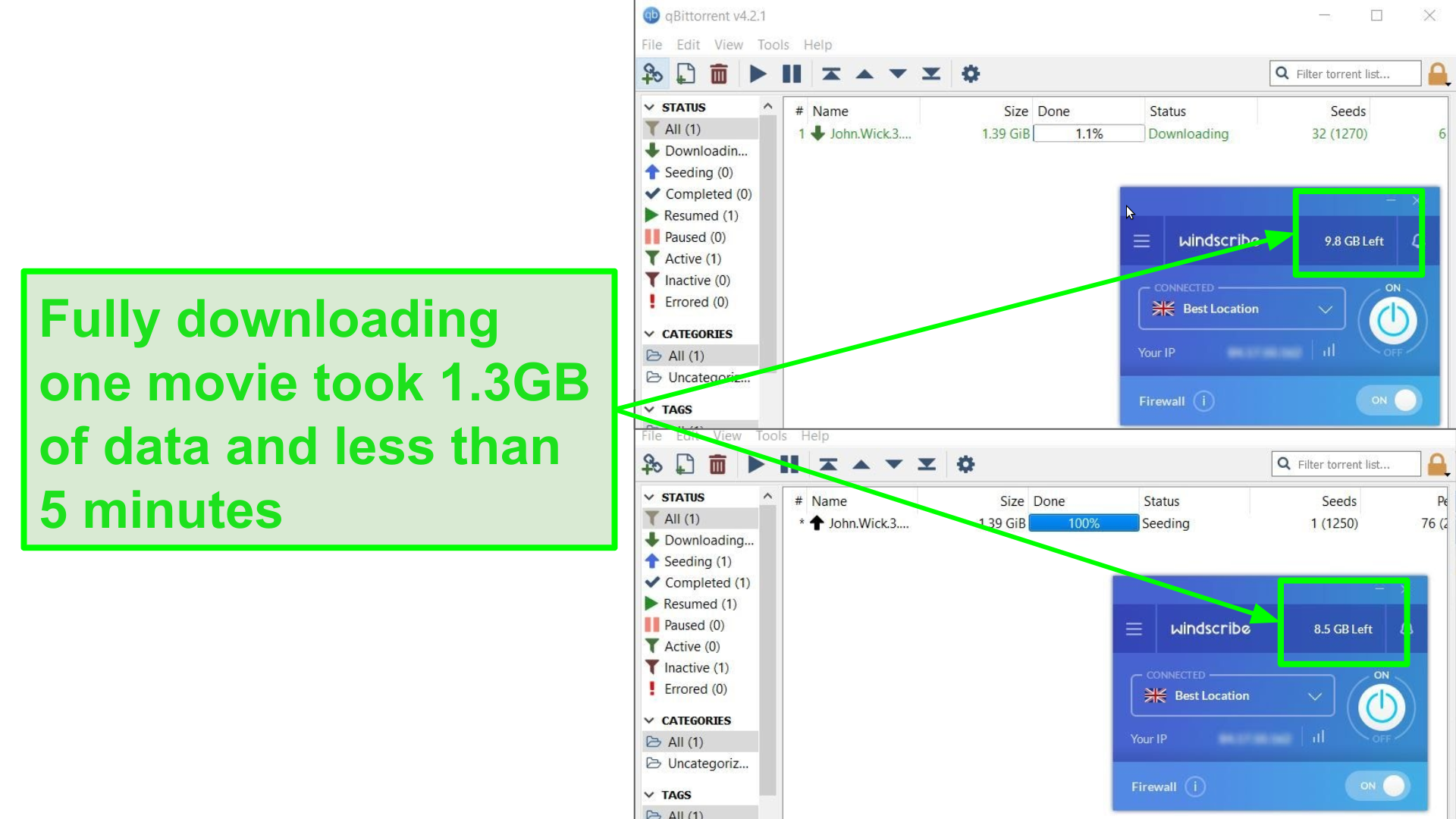 Whilst Netflix and Hulu content are reserved for Windscribe's premium users, I found that I could access BBC iPlayer using the free UK server. So if you want to watch Peaky Blinders, you'll still be able to do that for free.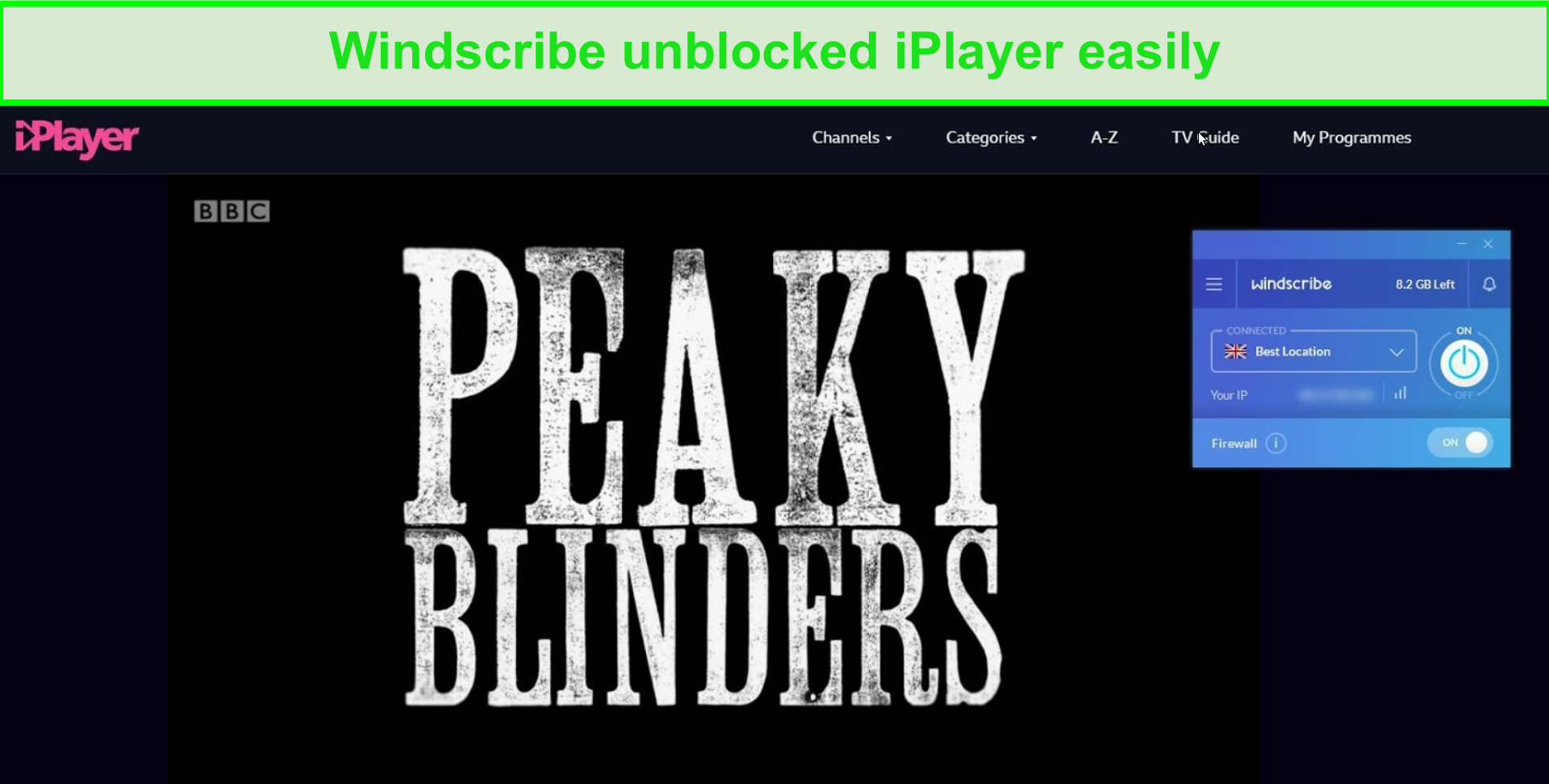 Windscribe also takes security seriously, with a detailed privacy policy, ad-blocking features, and no-logs policy. These features plus the data allowance make this free VPN a great option for light torrenting and the occasional stream.
Torrent with Windscribe today!
4. TunnelBear: Server Connections in 20 Countries
Pros:
AES-256-bit encryption
Server connections in 20 countries
Added security features in the free plan
No ads at all
Cons:
Only 500MB data allowance per month
No streaming
Tunnelbear gives you a huge range of server choices for a free VPN. With options in 20 different countries and an easy-to-use interface, you can connect to a global server with just one click.
Unfortunately, the just 500MB per month data allowance means you won't be able to use this for much more than normal browsing. I checked my emails, listened to Spotify, and ran a speed test — this used just under half of my monthly data allowance. You can earn an extra 1GB of data by tweeting about the service, but this is a one-time-only deal.

Owned by the security giant McAfee, TunnelBear won't let you down when it comes to online security and privacy. It uses AES 256-bit encryption and the company has a no-logs policy to keep your activity private. TunnelBear performs annual independent security audits so you can be sure your data is fully protected when you're connected.
5. Hide.me: Ad-Free Browsing and Free for Life
Pros:
Military-grade encryption
Torrenting on non-US servers
24/7 customer support
Dedicated apps for major platforms
Cons:
10GB data allowance per month
One device connection per account
Hide.me free gives you the option to renew your free plan each month so this VPN is essentially free for life! It does have some limitations — 10GB of monthly data, 1 device connection, and 5 server locations. But free users can also enjoy the VPN's strong encryptions, zero-logs policy, IP leak protection, and ad-free browsing to ensure your security.
I tested all 5 server locations (Canada, Singapore, Netherlands, and 2 in the USA) and none of them could unblock Netflix or access other streaming sites. Running a speed test at my fastest location showed that Hide.me is fast enough to stream in HD — but the data allowance won't let you stream in HD for long.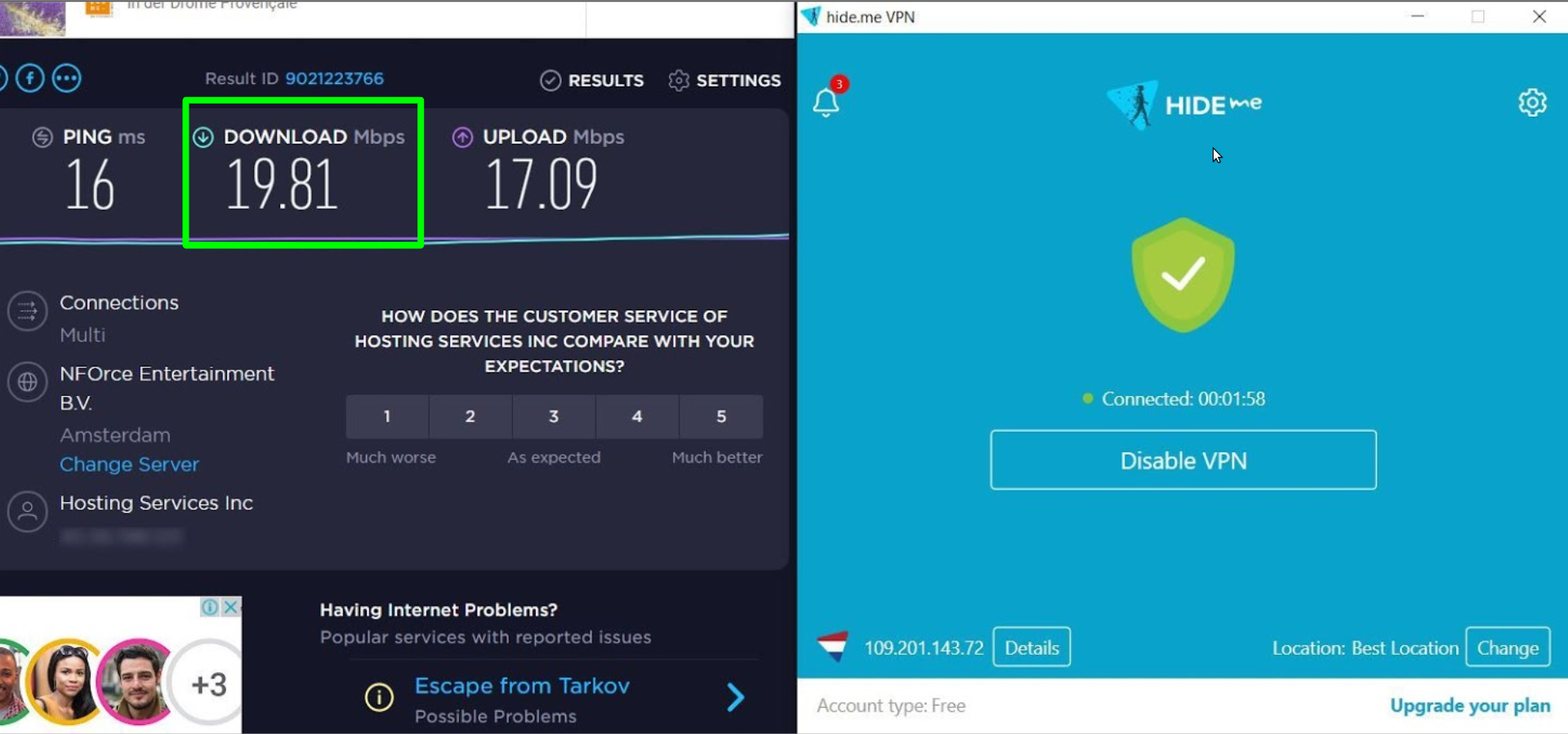 While I wouldn't recommend Hide.me free for streaming, torrenting, or gaming, it's a great option for keeping your data secure while browsing.
Free vs. Paid VPNs: Hidden Costs You Should Know About
There are 2 different kinds of free VPN you should know about: unlimited free VPNs, and "freemium" VPNs.
Much like the name suggests, unlimited free VPNs give you unlimited access to the server connections. And while that may seem very tempting, these services make money by logging and selling your data. A huge number of unlimited free VPNs also contain malware, viruses, and other malicious software designed to obtain your data for profit. These should be avoided.
A "Freemium" VPN is like a sample of a premium service. The VPN services will be limited (by data caps, throttled speeds, or small server numbers) in the hope that you'll get frustrated and upgrade to the premium VPN. These VPN services don't monetize your data — paying customers subsidize free users, sharing network resources.
Why pay for a VPN if there are safe free options?
There are free VPNs available that don't pose security risks — but the safe options are always limited. Whether it's capping the amount of data you can use or limiting the number of servers, safe free VPNs are designed to make you want to upgrade. It's inconvenient, but they are legal services you can trust. The only way to get around those inconveniences is to upgrade to a premium version. That way, you can stream, torrent, and browse as much as you want while keeping your data secure.
Remember: Paid VPNs don't sell your information for cash
Paid VPNs can vary greatly in price and the higher-end services have a huge variety of security features — kill switches, multiple connections at the same time, strict no-logs policies, and 24/7 customer care. Paid VPNs can afford to offer you all these benefits because of the revenue they generate from subscription fees. They don't need to sell your information, which assures your security and privacy.
Avoid These Free VPNs Like the Plague
According to a recent study (CSRIO), 75% of free VPNs that claim to protect user privacy have at least one tracking library. Through my own research and testing, I found some shocking facts about several VPN services that I had to warn you about.
Betternet VPN
With over 5 million user installations to date, studies into Betternet have shown that it has one of the highest levels of malware among free VPNs. A test performed by Virustotal gave it an AV-Rank of 13, meaning it tested positive for malware on 13 different antivirus programs.
In addition, the CSIRO study found Betternet had 14 tracking libraries in its software. This is concerning as Betternet markets itself as a privacy advocate but logs a considerable amount of user data. This data includes general location (based on IP address), information device-specific information, and non-personal logs of domain names you visit when connected.
Cross VPN
In the CSIRO study, Cross VPN ranked as the 5th worst VPN service for taking advantage of users. It was flagged as containing potential trojan viruses by Virustotal, who gave Cross VPN an AV-Rank of 11.
HolaVPN
HolaVPN built a P2P server network instead of using worldwide servers, which in theory would be effective at bypassing firewalls, maintaining privacy, and masking IP addresses.
In reality, HolaVPN has been known to forward user traffic through other participating user nodes, breaking its promise that data would be kept private and anonymous. Even worse, HolaVPN was letting premium members use the bandwidth of free users. Free users would also end up with the premium users' data on Hola's servers. This left free users open to investigations as any online activities would be logged to their IP addresses.
Answered: Popular FAQs About Free VPNs
🔎 Are free VPNs really safe?
The free VPNs I've recommended are safe. They've been thoroughly tested and researched to ensure they won't compromise your data security when you connect. But the same can't be said for all free VPNs, some of which have questionable privacy policies and are linked to China.
Some of the most downloaded free VPNs, like Snap VPN (10 million+ downloads) and X-VPN (5.5 million+ downloads) are owned by Chinese companies. Chinese ownership means using these VPNs could lead to data logging, tracking activity, and sharing your data with third parties.
By using one of my recommended free VPNs, you can be sure that your data is safe and your browsing activity is anonymous every time you connect.
⚙️ How do free VPNs make money?
The most common way free VPNs make money is through ad revenue. This means when you connect, you see pop-up ads for other products and services. This may just seem annoying to you, but there's a bigger concern here: where there's adware, there are trackers. Trackers keep tabs on your internet activity to better target you, making your VPN connection less than anonymous.
Free VPNs sometimes sell your data to advertisers. They keep track of sites you visit, your IP address, and data relating to your connection. This is a huge violation of your privacy and can compromise your security, depending on the data being tracked and sold.
Rarely, a free VPN will sell your data to the highest bidder — and this could mean your information in the hands of a cybercriminal. It's not a common occurrence, but you should be aware of the potential risk when looking at free VPN services.
💰 Can I watch Netflix with free VPNs?
Watching Netflix with a free VPN can be more hassle than it's worth. The reason most free VPNs struggle to bypass Netflix's streaming error is due to a lack of technological resources. Without time and manpower, free VPNs can't keep up with the technology Netflix has in place.
The free VPNs that can bypass the location blocks work hard to keep servers unblocked, so they limit your bandwidth and speed. This ensures that paying customers get the full benefit, but means free users can find it almost impossible to stream shows and movies.
I tested all 5 of my recommended free VPNs and only ExpressVPN consistently connected me to Netflix. The others couldn't bypass the streaming error. Hotspot Shield gave me a message saying that access to Netflix was only for premium users.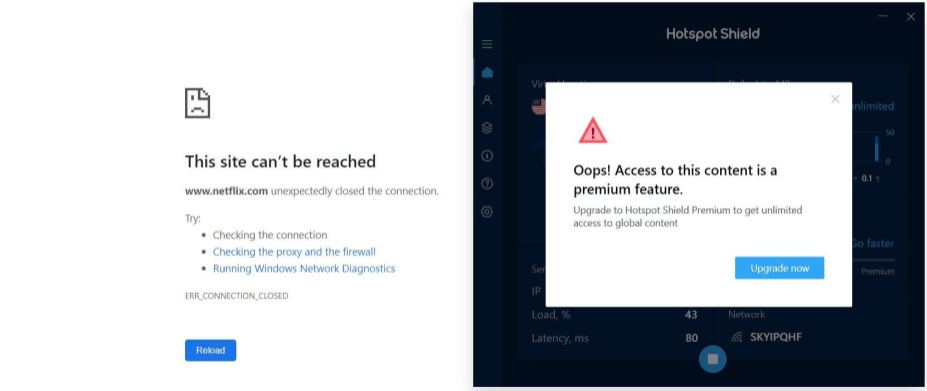 If you want a free VPN to access Netflix, your best option is to download a premium VPN with a free trial. They are the only services that can consistently provide access to the streaming site. Many premium services that can unblock Netflix have 30-day money-back guarantees, including ExpressVPN, NordVPN, and CyberGhost.
Stream Netflix with a premium VPN
📍 Do free VPNs work in China?
In short, the answer is yes. Some free VPNs can give you access to the internet in China, but you need to be extremely careful when using them. The People's Republic of China has some very strict laws when it comes to internet censorship and if you're caught accessing restricted content, the consequences can be severe.
I've tested dozens of VPNs and some of my top VPN choices, like NordVPN and CyberGhost, don't work there. Even ExpressVPN struggles to bypass the "Great Firewall of China" sometimes.
While some free VPNs have been successful in giving users access to the internet in China, they can lack a level of security and privacy. This means that the Chinese government may still be able to track your internet history and punish you for breaking their laws.
I wouldn't recommend using a free VPN to access the internet in China. ExpressVPN is a great option for a reliable VPN to use in China — and you can use it for free with its 30-day money-back guarantee.
❓Are VPNs legal?
VPNs are legal in the majority of countries in the world. Using a VPN to mask your IP address and keep your confidential data secure is legal. In some places with strict government regulations regarding the internet, like China and Russia, using non-government approved VPNs is restricted or banned. This is due to VPNs having no legal obligation to hand over user data to government bodies.
Using a VPN to perform illegal activities, like downloading and distributing copyrighted material, hacking, cyberstalking, and accessing the dark web to buy and sell prohibited items is illegal.
❔Do free VPNs work with popular streaming sites like Disney Plus, BBC iPlayer, Hulu or Popcorn Time?
Much like Netflix, other streaming services have location blocks to stop their content from being accessed in other countries. Their technology is not always as strong, so some free VPNs are able to stream content from sites like BBC iPlayer and Hulu.
A service like Popcorn Time, which lets you file share without storing anything on your device, isn't restricted by location. But with P2P file-sharing, extra precaution should be taken to keep your information anonymous. My recommended free VPNs have military-grade encryption to secure your data — but limited bandwidth allowances won't let you stream as much as you want to. To stream and torrent without restriction, it's best to use a premium VPN.
💻 What devices do free VPNs work on?
Free VPNs are available on a variety of devices, though the range is often more limited than their premium versions offer. To find out which free VPNs are compatible with your device, take a look at the following recommendations:
Use This Trick to Get a Premium VPN for Freee
If you want to use a VPN for a short period of time, the trick is to sign up for a free trial with one of these premium VPN services. Whether you're making a short stopover in China, taking a vacation abroad, or going on a business trip, you'll be covered with the benefits of a premium VPN for at least 30 days — free of charge!
NordVPN: Thousands of Reliable Servers in 59 Countries
NordVPN has over 5500 servers for you to connect to. You're not limited to a handful (or in some cases, just one) server. This means no slow connections at peak times as there is no congestion. You'll always be able to connect to a fast server and enjoy unlimited streaming and browsing without compromising your data security. NordVPN has a 30-day money-back guarantee you can use to try its service risk-free.
Try NordVPN for free for 30 days!
CyberGhost: Optimized Servers for Super-Fast Streaming and Torrenting
CyberGhost's optimized servers make streaming easy and fast. Impressive encryption technology and IP address masking mean CyberGhost's optimized servers can get around content blocks. Want to torrent anonymously? CyberGhost has dedicated peer-to-peer servers for anonymous file-sharing. Best of all, you can stream and torrent as much as you want with unlimited bandwidth! You can try CyberGhost for 45-days risk-free with its money-back guarantee!
Get CyberGhost for free today!
Choose A VPN That Won't Compromise Your Safety
The market is flooded with free VPNs, but many of them pose serious risks to you and your data. Slow speeds, bandwidth limitations, and connection restrictions are annoying — having your data logged and sold to generate revenue compromises your data security.
The free VPNs I've recommended may have some limitations in terms of connections and bandwidth, but they all keep your data safe. Want all the security features without the limitations? Try ExpressVPN for 30 days risk-free and get a full refund, "no questions asked," if you're not totally satisfied.