How to Easily Install a VPN on Samsung Smart TV in 2020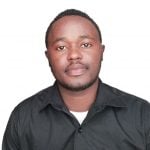 Last Updated by Joel Timothy on October 22, 2020
The redesigned Samsung Smart TVs are a great way to watch your favorite movies and TV Shows without having to deal with tangled cables. Now, all you need is everything online, your remote in hand, and you can access your favorite content.
However, almost all streaming platforms have implemented geo-restrictions, which makes it not possible to access everything you want, even with a subscription.
According to Finder, the US Netflix has 5,600+ titles while the UK Netflix has only 2,900+ titles, and this is the third largest Netflix library after Canada.
Lots of other countries have just over 600 titles! These restrictions also apply with other streaming platforms such as Hulu, HBO Now, 4oD, Fox GO, and more.
However, you can overcome all these restrictions and watch anything you want with one simple tool: A VPN.
In this guide, we'll show you how to connect your Samsung Smart TV with a VPN and try to answer any questions you might have.
Note: This guide is also applicable for LG Smart TVs or and any other Smart device that doesn't natively support the installation of VPNs.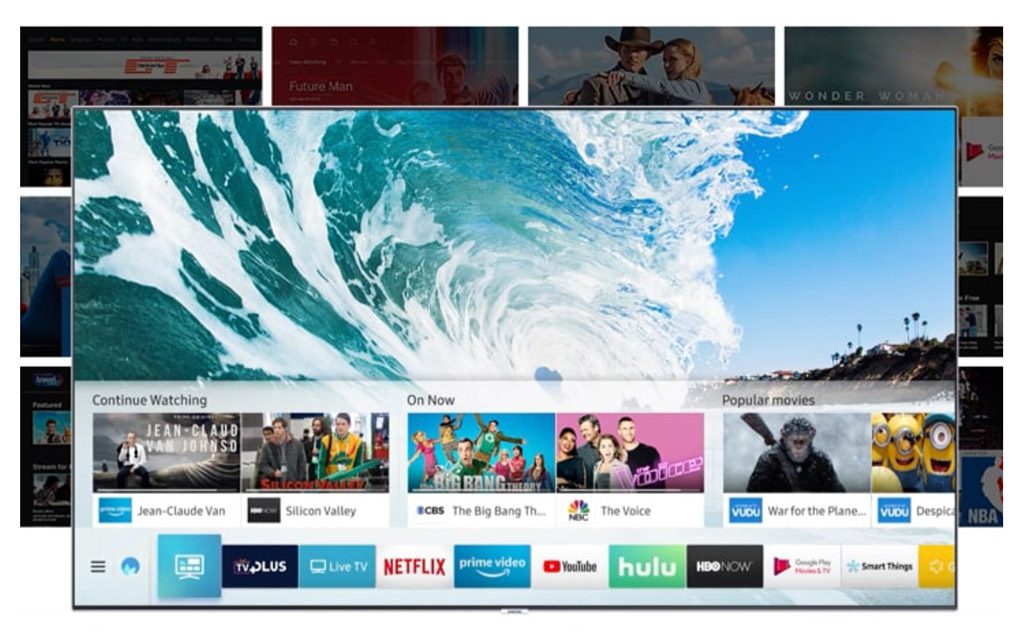 Are Samsung Smart TVs Compatible with VPN?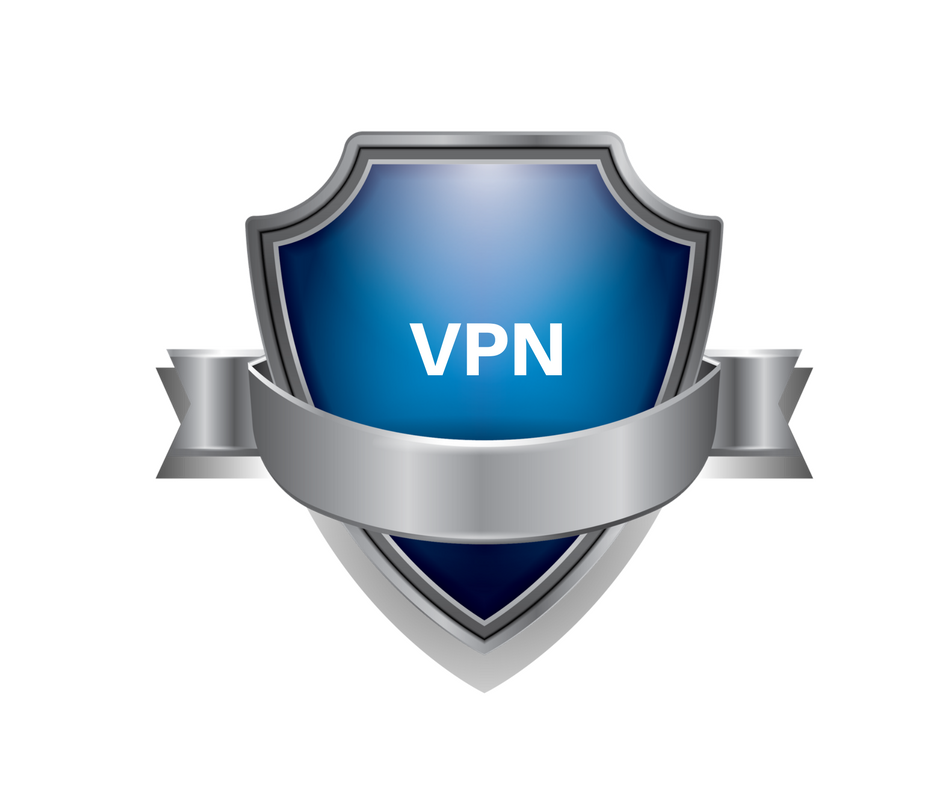 Officially, no, because Samsung TVs run on Tizen OS, and the operating system doesn't support the installation of VPNs. However,
there are still workarounds that you can use to get a VPN working on your Samsung Smart TV
.
You can still change your Netflix region and unblock titles that would otherwise not be accessible in your actual region. The same applies to all other streaming services.
Best VPNs for Samsung Smart TV
Before you start connecting your Smart TV to a VPN, it's important to ensure that you have the right VPN first.
Here are some factors you should consider:
High Speed


VPNs are known for negatively affecting speeds. For a VPN to be suitable for streaming, it needs to have excellent connection speed to ensure that you can still stream in Full HD and 4K without buffering issues.

Compatibility with streaming sites




Streaming services usually block access to their services for people using VPNs. For this reason, you should choose a VPN that has been tested with various streaming services, and that always ensures that you can stream at all times.

Smart DNS




Not a must-have feature like the above, but it's a superb addition. With Smart DNS, you can easily unblock services streaming services by just altering your Smart TV's DNS servers.
1
NordVPN – Best VPN for Smart TV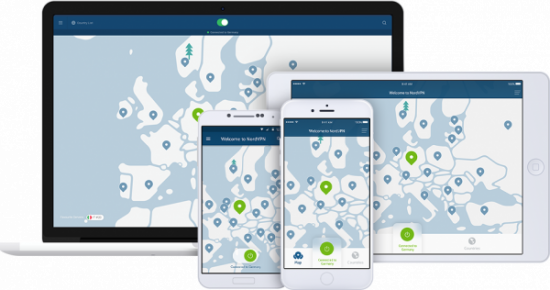 5,000+ global servers
Unlimited bandwidth
30-day money-back guarantee
If you want to get the best VPN for your Samsung Smart TV, then NordVPN is worth considering. The VPN is known for having the biggest server network in the market, which consists of servers in more than 60 countries. It is also an excellent VPN for privacy and security.
NordVPN boasts an automatic kill switch, ad and phishing blocker, double VPN, obfuscated servers, dedicated IP, and more top-tier security features.
Though NordVPN doesn't have a Smart DNS or a dedicated router firmware, it does offer manual configuration on a router. It also runs on OpenVPN, and so it can be used to share VPN connection using a PC.
One great thing about NordVPN is that you can unblock Netflix and other popular geoblocked streaming services, thanks to their zero-knowledge DNS. This includes Disney+, Amazon Prime Video, Hulu, BBC, Kodi, and more.
NordVPN offers SmartPlay technology for simple streaming, allowing you to watch your favorite platforms easily. This feature is built into the VPN so that it can bypass pesky geoblocks without any effort required on your end.
If NordVPN sounds like it's ideal for Samsung Smart TV, you can subscribe with the special discount I found below. Your subscription will be covered with a 30-day 100% money-back guarantee.
2ExpressVPN – Fast Streaming Speeds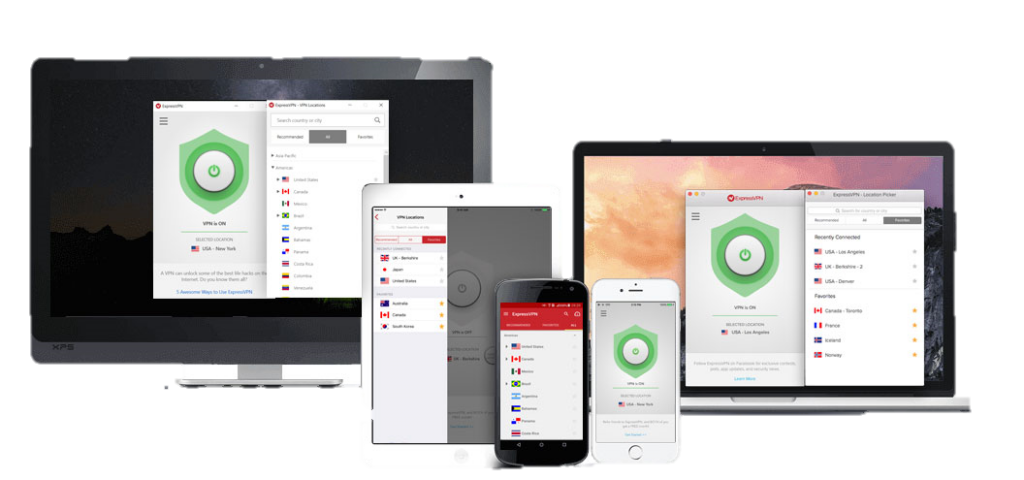 3,000+ global servers
Unlimited bandwidth
30-day money-back guarantee
If you want a VPN that can deliver fast streaming speeds on your Samsung Smart TV, then ExpressVPN is a good choice. The service has all you need to support devices that aren't directly compatible with VPNs.
ExpressVPN has Smart DNS through a service known as Media Streamer. With an account, you can set up a Smart DNS account, and all you need to do after that is change the DNS used by your Wireless connection on the TV. This won't affect your speeds, but it will give access to geoblocked platforms regardless of your location.
ExpressVPN develops its own router firmware to ensure it's easy to set up and use. With the firmware installed on your router, you can operate the VPN in a user-friendly console and use features such as split tunneling and a media streamer.
Apart from that, ExpressVPN lets you unblock almost any streaming service. Netflix is offered for libraries such as the US, Canada, UK, France, Germany, the Netherlands, Japan, India, and more. You can also unblock BBC iPlayer, Hulu, Spotify, etc.
With the VPN, you'll get an impressive server network thanks to servers across 160 locations in 94 countries. You can try out ExpressVPN using the special deal below and subscribe for a discount.
Start Streaming with ExpressVPN
3
Surfshark – Optimized Streaming Servers
1,700+ servers worldwide
No limits on bandwidth
30-day money-back guarantee
Surfshark has optimized streaming servers in locations like the US and UK to let you watch popular content without lag on your Samsung Smart TV. It's compatible with devices that don't support VPNs, and it's easy to set up.
You can set up Smart DNS to connect to your Samsung Smart TV in a few simple steps. First, log into your Surfshark account and activate SmartDNS. Once you receive a confirmation email, you can enable Smart DNS on your Samsung Smart TV, and then you'll be able to use Surfshark to watch content from anywhere you want.
The Surfshark interface is easy to use, and you can view how many connections each server location has and choose less-crowded ones if needed. For an extra layer of security while streaming, you can use MultiHop and connect to your chosen server by way of another country.
If you want to try out Surfshark for your Samsung Smart TV, you can get a deal on your subscription with the discount I found below. You can always test it out risk-free first with the 30-day money-back guarantee.
Start Streaming with Surfshark
4
Cyberhost VPN – Dedicated Streaming Mode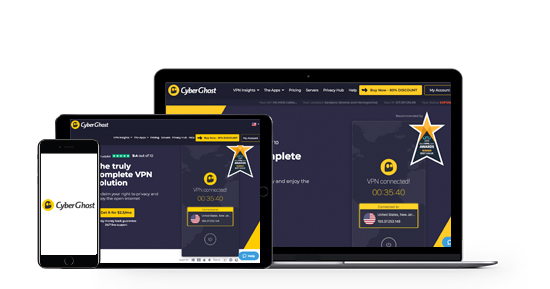 6,500+ global servers
Unlimited bandwidth
45-day money-back guarantee
CyberGhost has dedicated streaming mode so that you can watch content easily on your Samsung Smart TV. The VPN has been improving over the years, and now it can provide you with one of the best user experiences for devices that do not support VPN installation.
CyberGhost allows you to customize your router VPN connection easily on the browser, and you can set options like ad blocking, blocking malicious sites, and blocking online tracking. You can also set up the VPN on your PC and share the connection since CyberGhost runs on OpenVPN.
You'll then be able to stream any service you want. CyberGhost provides a streaming mode that lets you choose a server labeled according to the particular service it unblocks. You'll be able to choose among the servers in over 90 countries.
To get started with CyberGhost, you can take advantage of a hidden offer I found and use the VPN at a discounted price. Your subscription will be covered with a hassle-free 45-day money-back guarantee.
Start Streaming with CyberGhost
FAQ: Samsung Smart TVs & VPNs
🤩 What smart TV apps can a VPN help me unblock?
As long as your VPN is capable of unblocking streaming services (some are blocked), then the possibilities should be endless. All you need to do is connect your VPN to a region where the service you need to access is offered. For example, if you want to use Hulu on your Smart TV, connect to a US VPN server that is not blocked, and you'll gain access.
Here's a list of the most popular services that you can unblock with a VPN:
🤑 Is it possible to use a free VPN with a smart TV?
A free VPN always sounds like an enticing option. After all, you don't have to spend anything to use it.
Unfortunately, you can't use a free VPN with a Smart TV if you want to unblock premium services like Netflix and Hulu. These services usually block VPNs, and you won't find a free VPN that can keep up with the constant blacklisting of new IPs. If you use a free VPN for Netflix, you'll generally receive the infamous Proxy error when you try streaming.
If you get a free VPN that can stream the service you're interested in, these services usually suffer from slow speeds, limited bandwidth, lack of server selection, obtrusive apps, and other issues. Additionally, free VPNs can't offer proper privacy and security, and others even sell your data to make money. After all, the service needs to keep running.
If you want to try out how a streaming VPN would be helpful on your Smart TV, we'd suggest that you go for a 30-day risk-free trial with one of the best VPNs for Samsung Smart TV. Those VPNs are tried and tested, and they will refund your money even on the last day
.
😅 Is it possible to use a VPN on a Smart TV without configuring the router?
Yes, it's possible to use a VPN on a Smart TV without to configure the router. There are two options to accomplish this.
If you want to unblock Netflix or any other streaming service, the best option is to opt for ExpressVPN because of their media streamer.
The SmartDNS service allows you to stream from the US without having to encrypt your traffic, which means that it doesn't affect your speeds. After creating a media streamer account, all you need to do is change your TV connection's DNS.
You can also install a VPN on your PC, and then use it as a WiFi hotspot.
🤓 How to Enable VPN on Samsung Smart TV via Router
Setting up a VPN at router level means you can secure every device that's connected. Therefore, if you've set up your VPN to connect to the US, your Smart TV will connect as if it's in the US.
A VPN that has Split Tunneling feature in its router applet like ExpressVPN allows you to choose the device whose traffic you want to encrypt, and those that shouldn't be tunneled. It's a great feature since you can secure all devices.
Furthermore, you don't have to encrypt your TV when using ExpressVPN at the router level. The VPN has now introduced media streamer for routers, and so you can have your TV working with the Smart DNS service without affecting speeds.
There are two options for this:
To set up the VPN on the router
To buy a pre-configured router
If your router is VPN-capable, then you can set up the VPN yourself. The VPNs listed here all provide detailed guides of setting up a VPN router. Also, check out our guide on everything you need to know about setting up a VPN on a router.
To buy a pre-configured router, you can do so through the VPN's website. There are pre-configured routers available, and you can also head straight to Flashrouters. However, note that pre-configured routers cost significantly higher.
😎 How to Enable VPN on Samsung Smart TV via Network Connection Sharing
You don't need to have a VPN router to share a VPN connection to your Smart TV.
With a VPN installed on your Windows PC, you can just share your VPN connection with your Samsung Smart TV through a Virtual Router.
A PC that has a Broadcom-based WiFi adapter (most modern computers have them)
A subscription with a VPN that uses OpenVPN
Administrative rights on the PC
To check if your PC supports setting up a Virtual Router:
Go to the Windows search bar and type Right-click Command Prompt and select Run as administrator
In the window that opens, type 'netsh wlan show drivers' and hit Enter

Look for the line with

Hosted network supported.
If it says Yes, then your PC can be used to create a Wireless Hotspot. You can now go ahead and create one. Here's a dedicated tutorial to help you set up a virtual router with VPN a connection.
Final Word
Though Samsung and LG Smart TVs don't support the installation of VPN services, this doesn't mean you can't use a VPN to increase your watching options.
With the right VPN for a Smart TV, you have various ways of bypassing geo-restrictions and using your internet privately and securely.
We hope this guide was helpful!