5 Best VPNs That Still Bypass the Great Firewall of China (September 2019)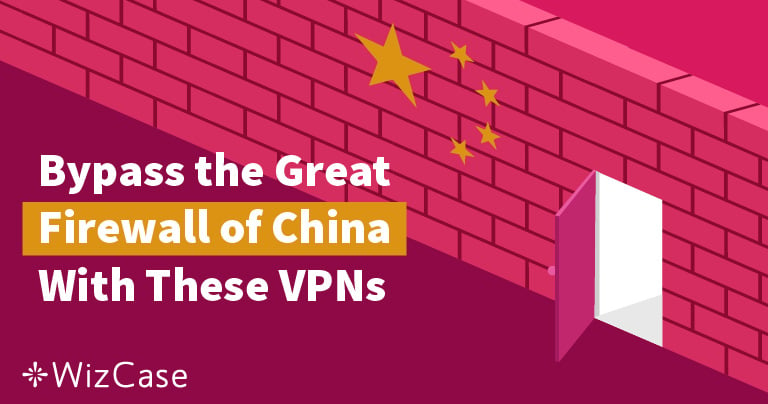 Last Updated by Nick Soucy on June 02, 2019
When it comes to censorship of the Internet, no one does it quite like China.
Although gradually moving more toward democratic values, as a Communist country, China is still very much authoritarian and acts accordingly when it comes to controlling public consumption of multimedia and information.
In short, China blocks any content and content providers they find objectionable.
Here are Our Top Five VPNs That Bypass the Great Firewall of China
Below are the VPNs with the best likelihood of penetrating the heavily firewalled Chinese content blocks.
Some work better than others, and because of the dynamic and ever-changing landscape of cybersecurity technology, some will work one month and stop working the next. It's a cat-and-mouse game that VPN providers have learned to accept.
1
NordVPN – Obfuscated servers will bypass the Great Firewall of China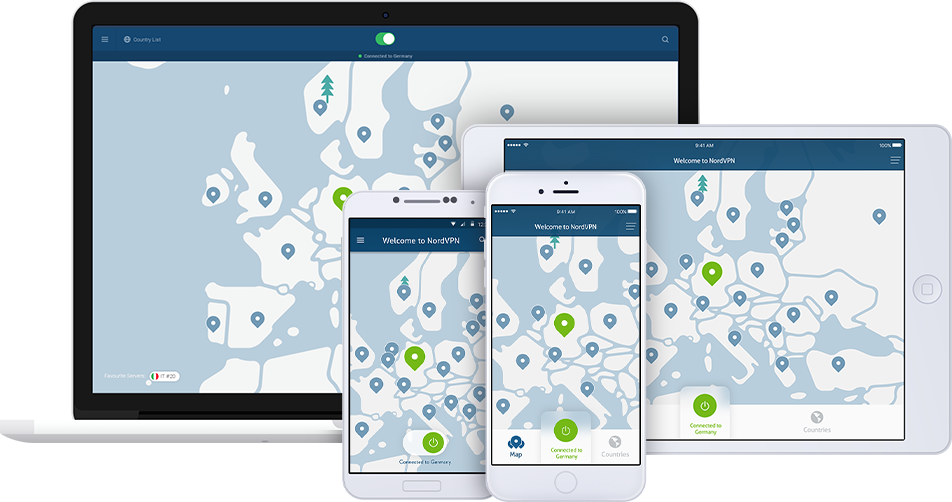 Nord uses obfuscated servers, which allow you to access geo-restricted content in high-security regions like China.
Unblocks US Netflix content
Securely masks your IP address
Strict no-logging policy
Accepts Bitcoin, for added financial privacy
One drawback is that the iOS app can't always bypass the Firewall, only desktop versions
Access the Internet in China with NordVPN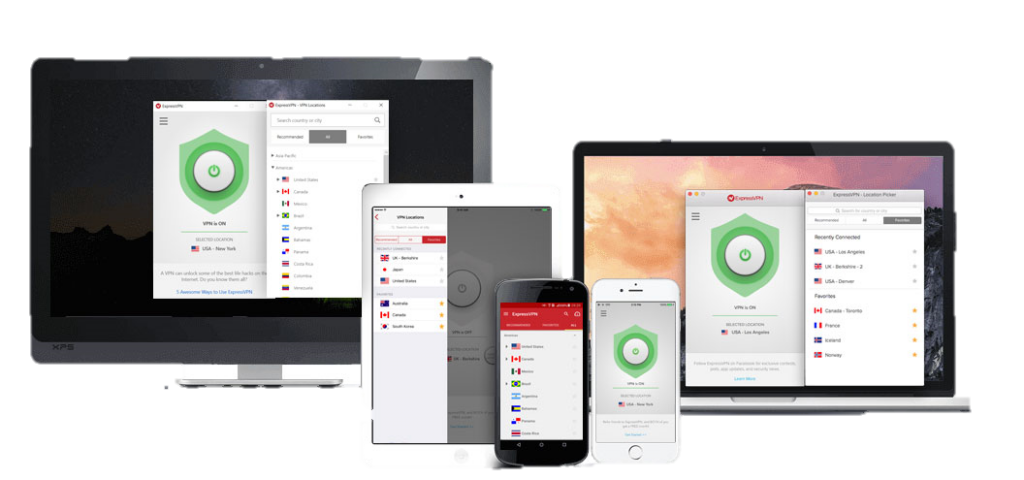 Offshore privacy: servers are based in the British Virgin Islands, which means no data retention or logs kept.
Unblocks Netflix
Around-the-clock customer support
Hyper-fast speeds often considered the fastest available among VPNs
Top security engineering, including OpenVPN, 256-bit AES encryption, DNS/IPv6 leak protection, a kill switch and split tunneling.
A proven track record of breaking through the Great Firewall
Somewhat expensive, but offers 30-day money back guarantee
Get Online in China with ExpressVPN
3
SurfShark VPN – All versions come with special servers for getting online in China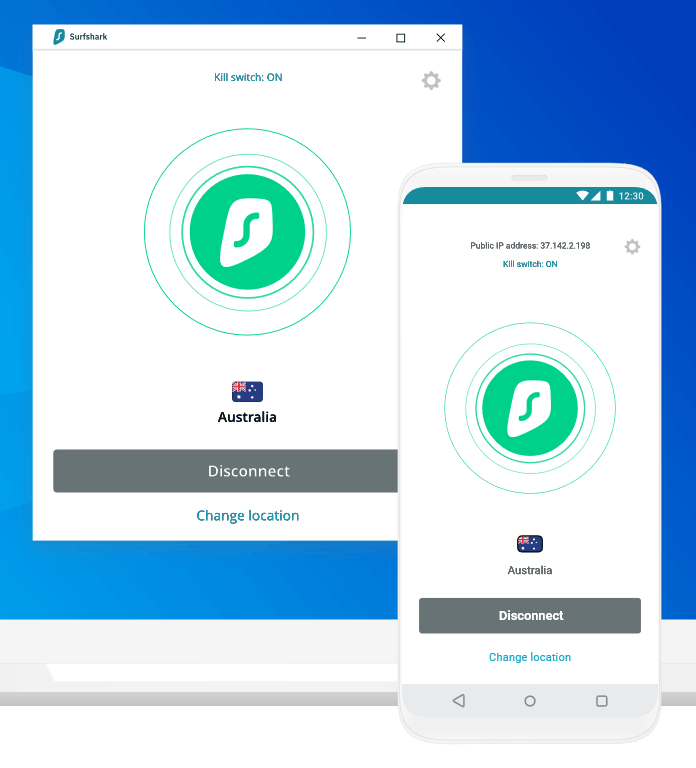 Using the "NoBorder" setting will get you past the Great Firewall
Unblocks geo-restrictions for US Netflix, Hulu, ESPN, and BBC iPlayer
You can get a generous discount through our link.
Obfuscated server technology hides your VPN use, even from your ISP
CleanWeb
Unlimited devices
Use Surfshark to Get Online in China
4
PrivateVPN – Stealth Mode was built to work in China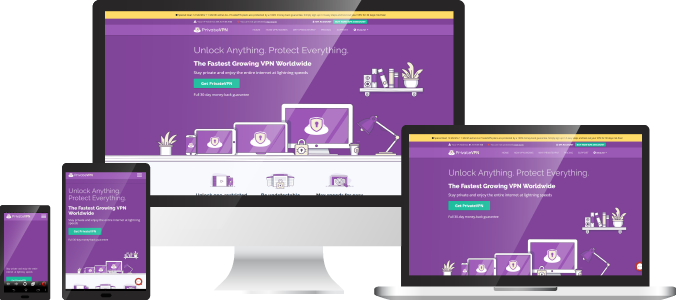 Uses robust connection protocols like L2TP to bypass the Great Firewall. Just go to settings and select "Stealth Mode" and you'll be good to go, even in China.
Offers 100+ proxy servers in over 60 countries
Unlocks entire US Netflix catalog, in HD
Kill switch
Unlimited bandwidth
30-day money back guarantee
Use PrivateVPN to Bypass the Great Firewall of China
5
VyprVPN – Chameleon Protocol is available in all Pro subscriptions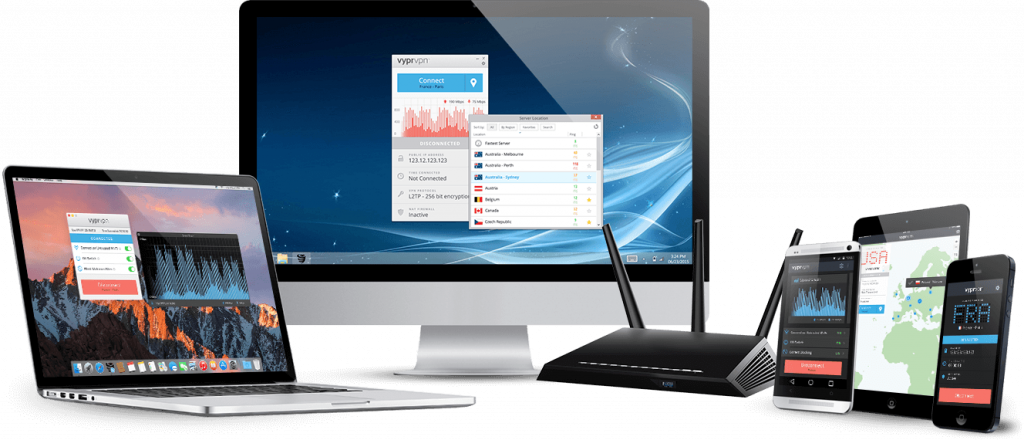 Vypr's proprietary "Chameleon Protocol" is among the most reliable proxy tech available, and it easily gets around the Great Firewall. Also works in Russia and Syria
No third-party contractors or software, which means increase security. They own the servers, the networks, and the hardware
700+ secure servers in 70+ locations
200,000+ available IP addresses
Unlimited data usage
Around-the-clock customer support
Bypass the Great Firewall of China with VyprVPN
How to Use a VPN in China
Download Ahead of Time:
In our experience, the best method is to have a VPN downloaded to your device or added as a plugin to your browser before you enter the national borders of Chinese territory. Installing before travel avoids the complications that arise trying to download once in China.
However, Chinese officials use crafty methods, and some journalists have reported that Chinese customs officials can scan all of the data on your devices before leaving the airport. In which case, having the VPN software pre-downloaded isn't going to help, and local police might delete the apps from your phone.
Assuming you are already in China and haven't downloaded a VPN, there are two workarounds:
Install Using Workarounds:
Find a friend who already has a working VPN. Most content stores like iTunes and Google Play were forced to remove VPN apps altogether within Chinese server boundaries. Use your friend's device as a wireless hotspot and then purchase your favorite VPN using their secure signal.
Find an international hotel with a secure wifi connection and use their VPN to download one to your devices. Many international hotels in China will already have VPN clients running on their servers to cater to their guests from abroad. Use their VPN connection to install a VPN on your device.
What Makes a Good VPN for China?
China has become highly adept at detecting encryption-based software and circumventing technologies like VPNs and other proxies. They use everything from IP address blacklisting to DNS poisoning to keep users from viewing or providing objectionable content.
Here are a few qualities to look for:
The technological ability to bypass the Great Wall (VPNs will proudly advertise this if they can)
Servers in nearby countries that don't have ties to China
Fast speeds
State-of-the-art security and encryption protocols
A kill switch that cuts your browsing session in case of an outage
Strict no-logging policies, which means they won't keep your data and therefore cannot hand it over to Chinese officials
Steer Clear of these Three VPNs While in China
While we're making recommendations, we have to advise you to avoid these three providers, at least when it comes to use in China. The following providers are unfortunately not able to penetrate the Great Firewall, as attested by most users.
PIA: freely admits that connecting to China is difficult for them
Betternet: unreliable in 2019. Used to have moderate luck working in China, but no longer
Trust.Zone: similar to PIA and Betternet, Trust.Zone once could overcome the Great Firewall, but testing in 2019 shows they are unreliable
Can a Free VPN Bypass the Great Firewall of China?
A few will work, but as a rule of thumb, you don't want to gamble with free VPNs because of the risks of your data being sold or compromised.
Like in Western society, free VPNs are often owned by government companies or at least cooperate with local governments. The same is true of most free VPNs in China, which means you could land in hot water if you use the wrong VPN.
Free VPNs also lack in overall capacity and performance. Most have bandwidth caps, are unable to unblock restricted content, and may sell your data.
If you insist on using a free VPN for China, you can use Tunnelbear or Windscribe, neither of which are owned by Chinese companies.
Travelers report better success with free VPNs if they also use a Tor browser to help anonymize their browsing details.
Overall, it's easier and more reliable to
use a reputable, premium VPN provider
for a few bucks a month.
Why do I need a VPN in China?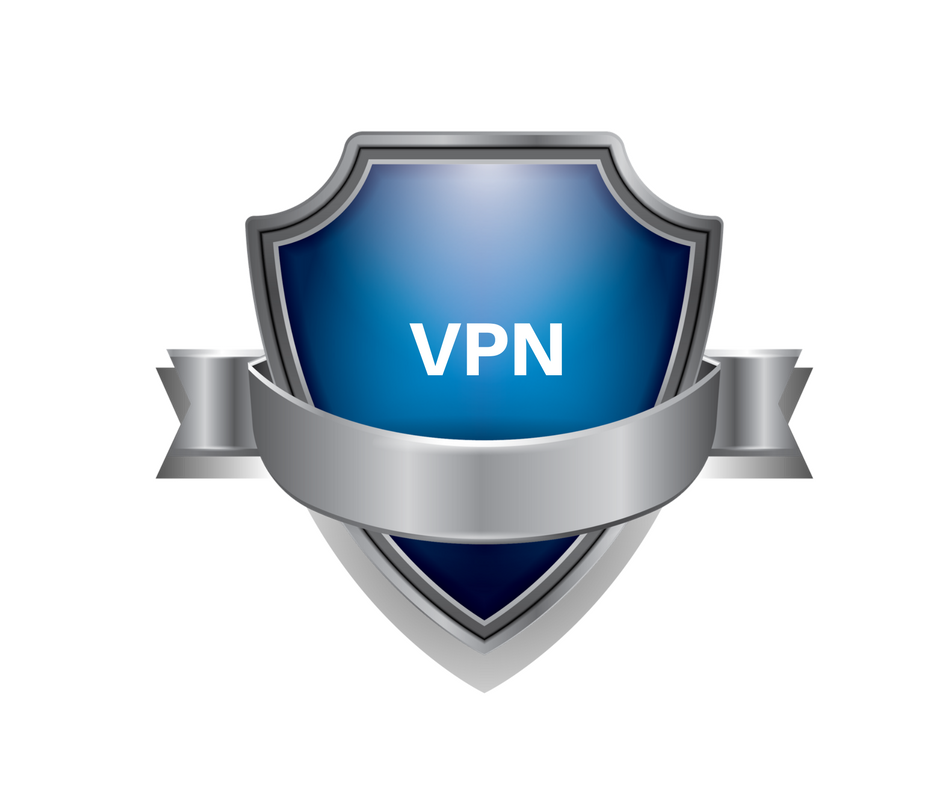 In short, the only way to view restricted content like international social media sites, popular email suites, and productivity tools, global news platforms and international entertainment, is to use a reliable VPN provider.
The Chinese government uses a great deal of financial and human resources to enact strict censorship laws, with over 2 million employees working for their propaganda departments and a team of highly-trained cybersecurity engineers.
Google, Facebook, Twitter, Wikipedia, Instagram, Gmail, and most news sites are just a sampling of the thousands of popular websites that are blocked by Chinese ISPs.
Overcoming Chinese content bans is not easy work, but it can be done. You just have to learn to climb the Great Wall without being seen.
The Diplomat magazine has called China's anti-technology culture "old-fashioned thuggery," and it's easy to see why. China has a reputation for imprisoning journalists who dare to speak truth to power. They have had scores of complaints by human rights and free press organizations around the world, and they openly admit to censoring content under the enforcement of their propaganda department.
Not unlike Russian authorities, the Chinese government has a history of propaganda and obfuscation, which makes it difficult to know which off-the-book rules are enforced on a de facto rather than truly legal de jure basis.
Keep in mind that if you're a Western reader, especially an American, then you are guaranteed far more rights to free and open expression than your Chinese counterparts enjoy.
In fairness to Chinese citizens, it's important to distinguish between authoritarian leaders who show contempt toward Western culture, and the citizens of China, many of whom love and appreciate the news, entertainment and other uncensored content we produce.
Lucky for you, we offer
discounts on premium VPN providers
, and
you can even take advantage of free trials to test your favorite VPNs
or
check out our valid VPN coupons for the best deals
.
The Great Wall of Censorship
The Chinese government's efforts against VPNs have become colloquially known as the Great Firewall of Censorship. An apt metaphor to describe their Herculean efforts against social media sites like Twitter and any Western news or content the government finds at odds with their worldview.
Chinese officials have referred to it as The Golden Shield Project, perhaps to drive home the assertion that they are protecting citizens, rather than censoring or restricting them.
Whatever the name, the fact remains that many of the world's most popular websites, like Google, Youtube, Wikipedia, Apple, and Facebook have all admitted to helping China censor or blackout content viewed by Chinese citizens.
Wait. Aren't VPNs illegal in China?
Yes and No.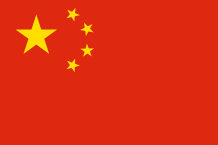 Although technically some use and activity on VPNs are against Chinese law, some applications are permitted under some circumstances and for specific people. For example, VPN providers are not allowed to operate their companies within China, but their customers are allowed to use their VPN services.
That is with a catch; they must obtain prior approval from the Chinese government. In other words, some laws are on officially the books, whereas some regulations are merely a matter of practice.
International organizations like the Council on Foreign Relations have called these measures "extra-legal" and caution that your presumed freedoms as a Western tourist may land you in trouble in China.
If you give them a reason to target you, i.e., using excessive data to torrent downloads, the Chinese can prosecute, regardless of what laws are official.
China doesn't enlist wholesale server bans on VPNs the way Netflix tries to. There are too many international corporate clients using VPNs for legitimate reasons so that the Chinese Government won't outlaw VPNs outright. That would be bad for business. Generally, business use is permitted. They do, however, makes things murky concerning individual use of VPNs.
Technically, individual use doesn't appear to be regulated the way business use is. However, there have been reports of individuals being fined the equivalent of $145, and even of Tibetan citizens being jailed for using VPNs. Of course, a Chinese citizen would suffer greater consequences than an American tourist or expat; some having reported their phone signals have been locked until the police were able to go through their phones to delete any VPN apps.
The takeaway is that while in 2019, the rules for individuals using VPNs are undefined, the Chinese government could always enact stricter laws for personal use, which could lead to fines and arrests.
Should I Use a VPN in China?
That's entirely up to you. It's a question of your aversion to risk versus your values about free expression and an open Internet. That said, you may agree there's a stark moral difference between simply sidestepping censorship regulations and participating in activities that cause actual harm to others.
After all, China doesn't just block pornography or anti-Communist websites. They also block many productivity apps like Gmail, Dropbox, Google Docs, One Drive and other business-related tools you may need while in China.
I'm Ready to Try a VPN in China
We offer coupons to most of the providers that work in China, and you can take advantage of their money-back guarantees. Just cancel within the stipulated deadlines, and you can test out the best-paid VPNs for China with no risk.
We're confident you'll love our recommended VPN providers, so you may want to keep using them at home to enjoy all the privacy and security benefits of using a VPN no matter where you live.
Final Tip – Get a Backup VPN
Many tourists recommend installing a backup VPN in case the first one fails. Even the best VPNs can sometimes run into new blocks that they can't overcome, so it might be worth your trouble to install a second VPN client just in case.