Best FREE VPNs to Bypass the Chinese Censorship (March 2020)
Last Updated by Sarah Barnes on March 13, 2020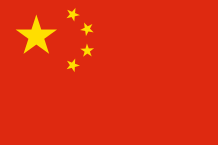 Finding it hard to access the internet in China? Take advantage of a VPN to access geo-restricted content and improve your security at the same time.
China operates one of the most sophisticated online security protocols in the world. Most content is restricted, the internet is monitored and blocks are in place around the clock.
China is best known for its Great Firewall. This firewall is a sophisticated block that restricts content such as streaming websites, various social media and email platforms, as well as P2P torrents, among others.
But don't panic, there are ways around these blocks. Using a Virtual Private Network (VPN) is one of the most effective methods to bypass restrictions and surf the internet with ease.
Choosing a good VPN service will mask your IP address by connecting you to a server in a different country. You can then remain anonymous while secure at the same time.
Something to keep in mind about VPN services, some are better than others, and some are free.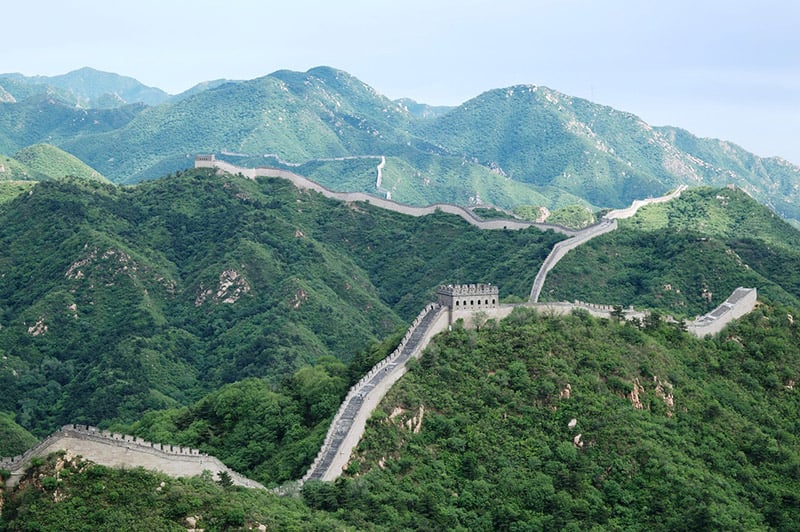 To help you navigate your way around the restrictions in place in China, we have detailed what content China restricts, which features you should look for in a VPN service, and the difference between a free and paid for VPN service.
The 5 Best Free VPNs To Use In China
There are free VPNs out there that will allow you to access content from China in a secure way. There are many options to choose from, but we have chosen the best five VPNs to use in China to help you on your way.

NordVPN – 30-day money back guarantee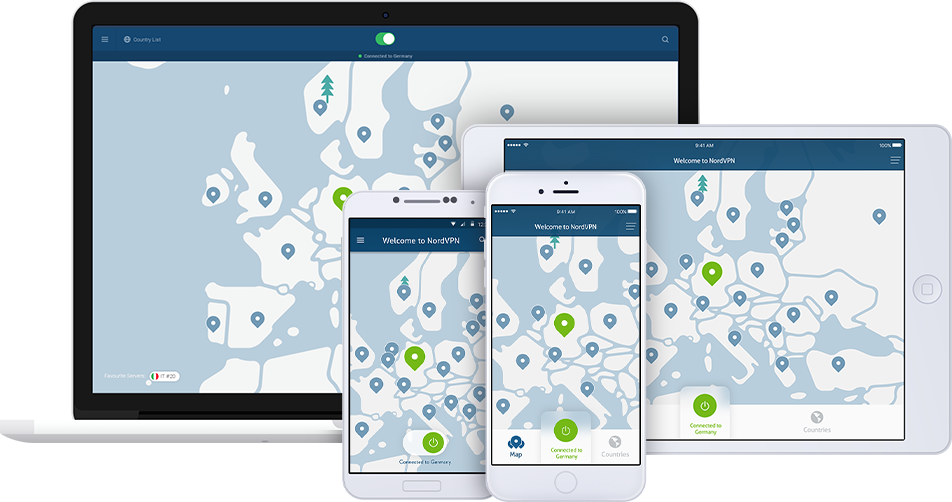 Military-grade encryption
More than 4,500 servers in 62 countries
High speeds
Offering a 30-day money-back guarantee, NordVPN is an excellent choice to use in China. You can use it for 30 days, and if you don't like it, the company will give you a full refund, no questions asked.
This VPN also supports various platforms and allows superfast speeds. What's more, it will allow you to connect up to 6 simultaneous connections at the same time which is great for families or small groups of people.
Freely Browse the Internet in China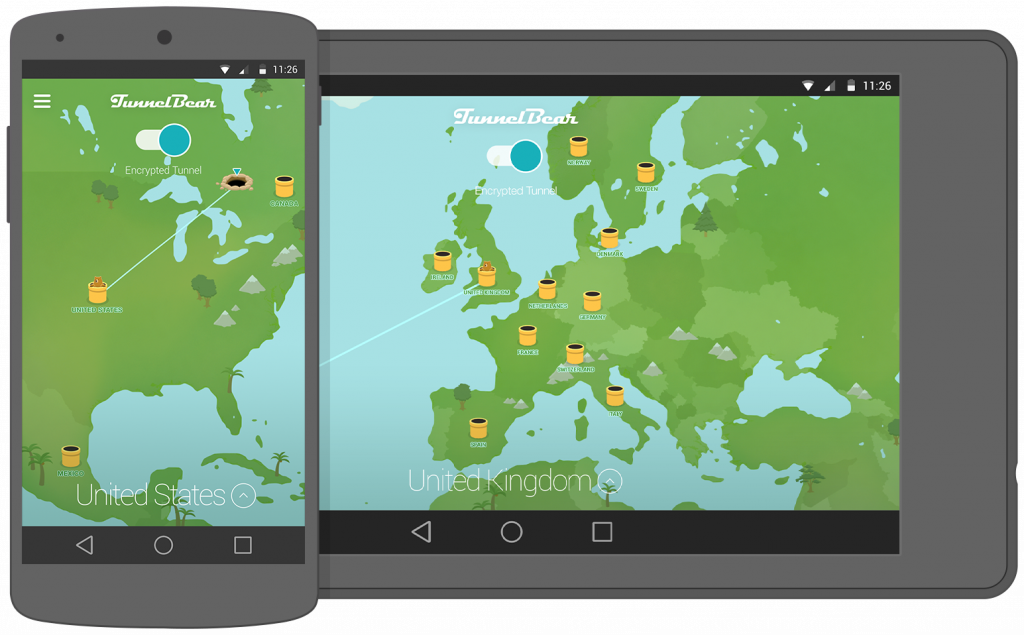 5 simultaneous connections
Compatibility with Android and iOS devices
Servers in 20 locations
TunnelBear VPN is a free VPN that uses its very own GhostBear software to bypass the GFW. Only offering 500MB of free data, take note of your usage on social media sites like Facebook, and YouTube, and usage through email servers like Gmail. There is much more data usage available on the paid for service.
TunnelBear offers many perks, like a no logs policy, and if you tweet about it, you'll gain an additional 1GB of data.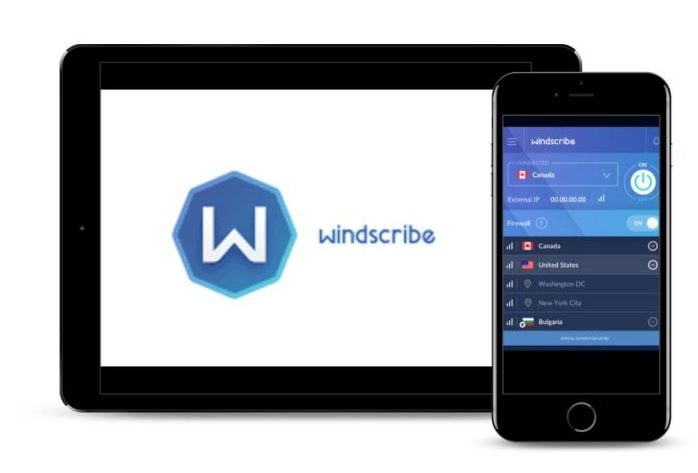 Servers in 11 different locations
UDP, TCP via Stunnel, and TCP
A browser extension
Windscribe VPN gives you 10GB of free data. It also comes with an ad blocker and gives you access to Netflix. Plus, if you have friends and family, you can all access Windscribe using multiple devices at once.
Windscribe also offers a sophisticated level of encryption. This means you can browse the web, watch your shows, and catch up on social media without any trouble no matter where you are in the world, even in China.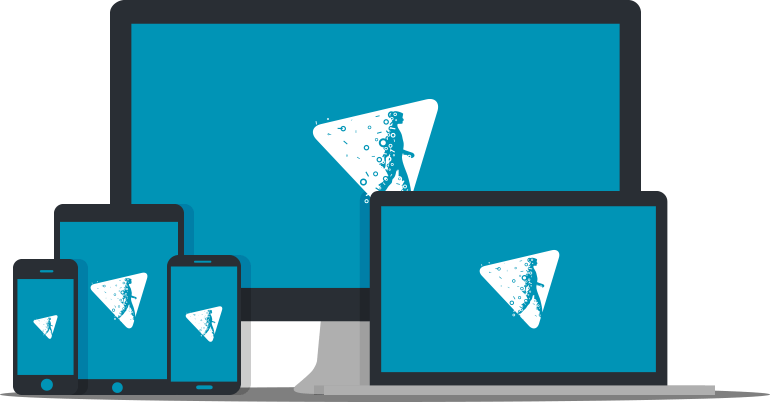 2GB of free data per month
Servers in 3 locations on the free plan
No bandwidth limit
Thanks to its OpenVPN protocol, Hide.me VPN can bypass the GFW. Just make sure you download the Hide.Me VPN before heading to China. This will allow you to unblock various sites while in China and be able to surf the net with ease.
With the free version of Hide.Me, you can only connect one device at a time but with the paid for option, you can increase the number of devices you can use on one account. Hide.Me has around the clock, day and night customer support which is a nice feature to have when traveling across different time zones.
Unlimited data every month
P2P sharing
Unlimited bandwidth
With an OpenVPN protocol, Betternet's free version gives you access to numerous servers located throughout the United States. The company does keep logs, so if privacy is of no concern, Betternet VPN is a great option.
One thing that needs to be noted about Betternet, you will have to put up with targeted ads from third parties while browsing the web.
What is The Great Firewall Of China
Due to China's wide variety of administrative regulations and laws, China has some of the most extensive internet censorship in the world.
Because of the Great Firewall of China (GFW) becoming more sophisticated, more and more people visiting or living in China are finding it difficult to access their favorite online content.
What are these forbidden websites?
International Websites
The GFW stops people in China from accessing popular global content. Forbidden content includes:
Wikipedia
Google sites (Plus, Docs, Gmail, and more)
Various international news outlets
There's a widely circulated conspiracy theory as to why these blocks exist. According to those in the know, the Chinese government doesn't want its people to have access to its own information.
As of May 2018, the Chinese government blocked all Wikipedia content. When Wikipedia's default protocol was HTTP, you were able to access the content. But since they are now HTTPS, China can't filter out specific pages which is what caused them to block Wikipedia entirely.
Social Media Platforms
While traveling around China, I hope you don't plan on posting your adventures on Facebook. You cannot access international social media platforms in China. One of the most popular methods of communication in the country is WeChat, a Chinese messaging app.
That said, here are some of the social media and messaging channels you can't use in China:
Facebook
Twitter
Instagram
Pinterest
WhatsApp
Skype
Why did China block social media channels? China blocked social media channels such as Facebook because activists used the platform as a communication network. However, some of these international platforms are available in certain regions, such as Haikou and Sanya.
Video Streaming Websites
If you are a fan of Netflix and plan on having a lazy Netflix binge day, think again. In China, you won't be able to watch Netflix, and it's not because of China's government. It's because Netflix hasn't made its subscription available in China yet. Before Netflix can launch there, it must finalize deals surrounding copyright laws.
It's hard to say whether Netflix will ever become available in China. But Netflix isn't the only streaming service blocked by China's rules. Hulu and HBO are also unavailable.
China does, however, allow local companies to create exact replicas of Western websites. Having local streaming companies mimic those offered in the United states, not only allows the government to push its censorship policies but also allows native firms to profit.
The Best VPN In China
The only way you can access blocked content and applications like Netflix and Hulu in China is with a VPN. Keep in mind that not all VPNs have the same features.
The VPN service you are looking to use in China, must:
Bypass the GFW
Have multiple servers in different locations around the world
Come with military-grade encryption
Have unlimited bandwidth and fast connections to avoid buffering
Besides the features listed above, the VPN service you choose should have exceptional customer support, the ability to be used on all your favorite devices like iOS and Android, as well as be able to run on multiple devices at the same time.
Free VPNs VS. Paid For VPNs
The main difference between free and paid for VPN services is that paid ones offer more servers and better security features. Some free services won't be able to bypass the GFW, and they won't be able to provide the same speeds as paid for VPNs.
Also, your "free" VPN may be making money from you without you even knowing it. Free VPN services may log your data and sell it on to third parties. These third parties use your browsing data and personal information to send you targeted ads.
This selling of your information can also open doors to hackers and other malware. With this in mind, the investment of a few extra dollars every month to ensure that you can browse quickly and securely is worth it.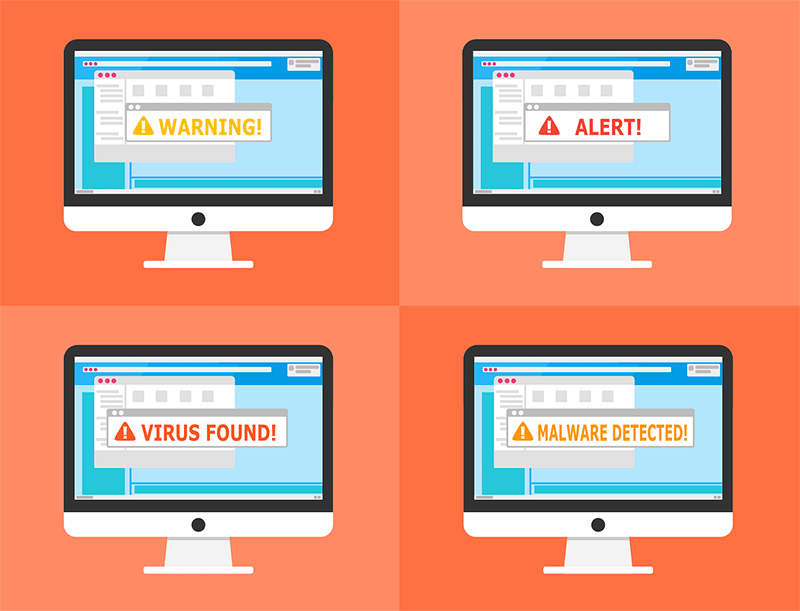 A Good VPN Makes For A Good Internet Experience
The only way you can view blocked content in China is by using a good VPN. As you shop around for VPNs, remember that some are better than others. Whether it be privacy, speed, data allowance or multiple devices connected at once, the VPN you choose should give you exactly what you want.
We recommend investing in NordVPN. With its military-grade encryption, multiple server choices and high speeds, you can't go wrong.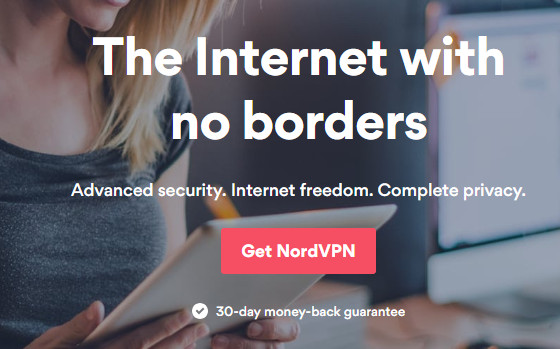 The 30-day money-back guarantee is also appetizing. But if you don't want to spend money on a VPN, the four alternatives discussed in this article will allow you to access all your favorite content while traveling around China.