Don't buy Surfshark if you are looking for a VPN that has TOR over VPN, If that's the case check out our review on ExpressVPN.

Surfshark is a new VPN that has been creeping up the charts since its release in 2018.  The came out with an impressive collection of security features including 256-bit AES encryption, OpenVPN default protocol, IKEv2, an automatic kill switch, DNS/IP leak protection, and CleanWeb feature, which prevents ad-tracking, pop-ups, and malware from flooding your device.

In their first year, this company has managed to significantly boost their server numbers and locations, expanding from just a few select servers in 14 countries, all the way to more than 500 servers in over 50 countries.

I had to test this VPN for myself to see if it really is as good as advertised or, as often happens with VPNs, just a lot of keywords that give off the appearance of a secure VPN.

I bought a two-year subscription, which comes with a huge 83% discount (which comes out to $1.99 per month) and allows for unlimited simultaneous connections.

I had three main categories to test out:






Overall I was very happy with how the Surfshark responded during my tests and I would definitely recommend them to my friends and family, and of course readers.  
Test 1. Is Surfshark Really that Secure?
As we mentioned at the top, Surfshark comes with all the important security features, no logging, outside the five eyes, OpenVPN, 256-bit encryption, and leak protection.
I tested SurfShark's DNS and IP leak protection by using the Wizcase IP checking tool and outsourcing a DNS leak detector. This truly is a trustworthy and secure service, as
all results came back positive
.
There is also an option to
activate the automatic kill switch in the connectivity section of the settings
, which will disable internet access when a VPN connection drops or is turned off.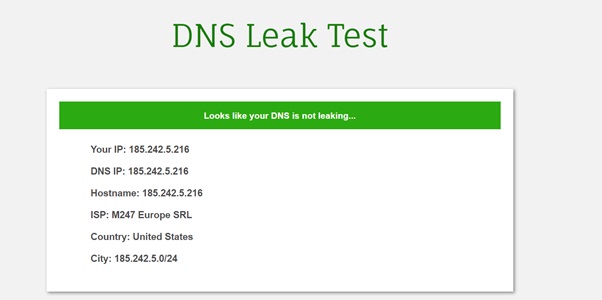 The DNS Leak Test came up clean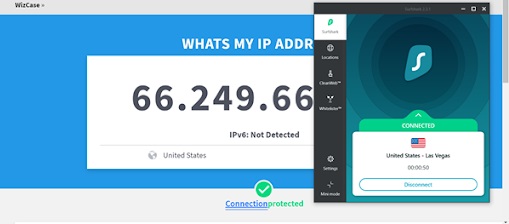 My real IP Address is hidden
Next, I tested the new integrated tools that Surfshark has added over the past few months.  This includes
Multi-hop, Whitelister, and CleanWeb
. These tools are often included as an add-on with other VPNs if they are offered at all, but here they are part of every package.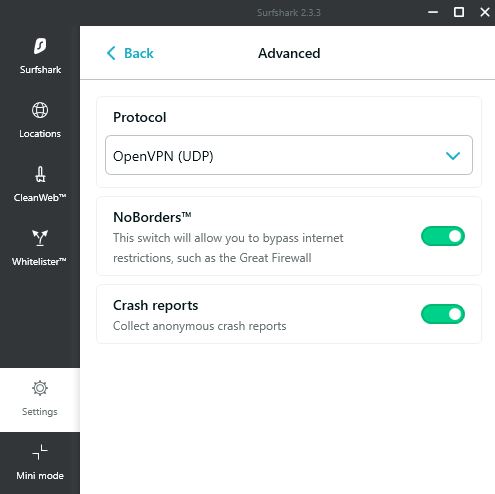 MultiHop allows you to connect to multiple server locations at once
, taking IP masking to the next level. This reroutes your connection through two countries, for an added level of privacy and security.
I had my reservations about this feature at first because MultiHop connection often result in a big dropoff with connection speed. However, after connecting to the different MultiHop Canada/USA server I saw only a slight decrease in speed and Netflix worked without buffering.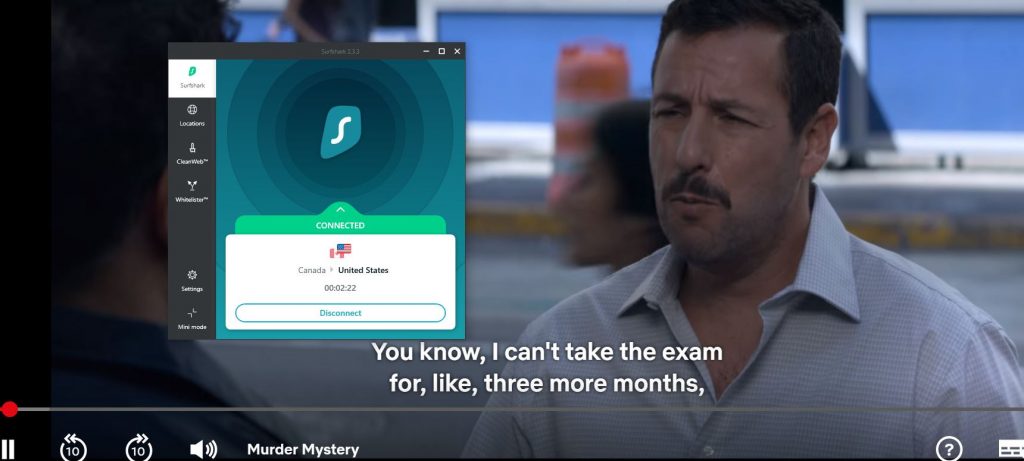 Even while on the Secure MultiHop I was able to watch US Netflix
CleanWeb seems to be Surfshark's answer to NordVPNs CyberSec. It blocks ads, malware, trackers, and phishing attempts. 
The ad blocker is turned off by default, so you will need to turn it on to take advantage of this extra layer of protection.
Test 2: Can I watch Netflix (and other streaming services) with Surfshark
Many streaming sites block traffic that comes from VPNs. This is because they either want to restrict viewers to a certain geographic location or in the case of Netflix, a shows availability is based on the viewers' location.
I had to make sure that Surfshark is able to avoid detection by these streaming sites before I could recommend them. I started out with Netflix and was able to access to watch shows from the countries that have the largest Netflix libraries; US, Canada, Japan, and France. I tried watching in Brazil, but the shows wouldn't load.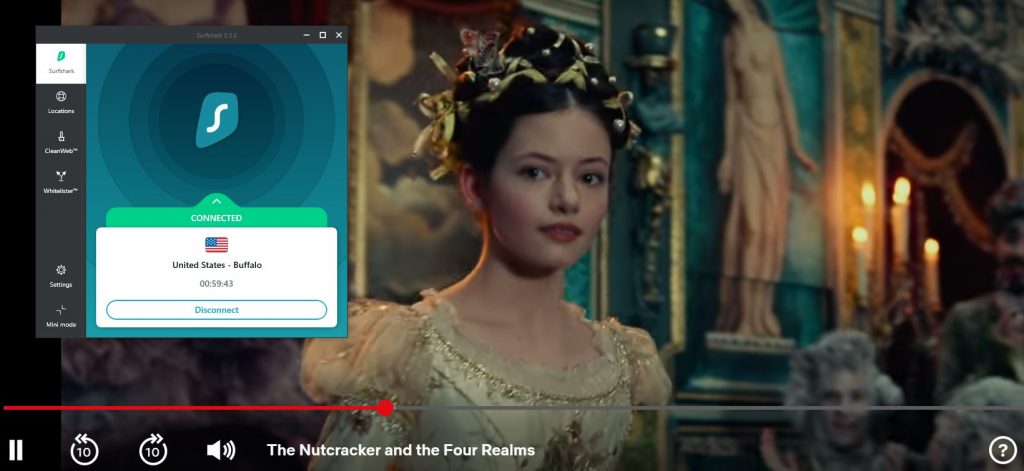 Next, I logged into Hulu and found that it took some trial-and-error to find a server that went undetected, but once I had no trouble streaming in HD. Some other channels that I was able to watch are NBC, CBS, ESPN, the BBC iPlayer and more.
Test 3: Can I Torrent Anonymously with Surfshark
A VPN's ability to torrent depends on if its servers allow for peer-to-peer (P2P) connections. Fortunately,
Surfshark does allow for P2P file sharing
; however, it's not available on all servers. Despite this, when choosing a location, you can choose to use servers optimized for P2P and torrenting.
Surfshark's servers in
Canada, Germany, Italy, Japan, the Netherlands, the United Kingdom, and the United States support torrenting.
There is also an option to select the fastest P2P location, which will automatically find the optimal server for you depend on where you are.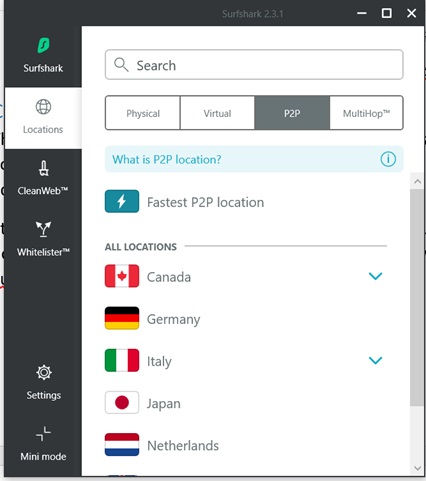 Surfshark's P2P location options
I downloaded a few movies (for testing purposes only of course) using the P2P servers and was disappointed in how the download speeds that I was getting 426 Kb/s as opposed to the 2.3 MB/s I get when torrenting without the VPN. To be honest, it's not that big a deal, it just means that I have to wait an extra few minutes for the movie to be ready, and that's a price I'm willing to pay for the peace of mind, knowing my ISP and government don't know what I'm up to.

While connected to the "Fastest P2P Server" I was getting 790KB/s downloading movies