4 Best VPNs for Mac and 2 to Avoid (Updated August 2020)
Last Updated by Sam Smith on August 01, 2020
There are currently hundreds of VPNs claiming to be number one for compatibility with Mac. However, if you want to separate the genuine claims from clever marketing, you need to do a bit of research.
In this article, we are going to cover which VPNs you can rely on, as well as the two that you should avoid.
Although a VPN has the same primary goal of protecting your anonymity, while a high number of them do the job exceptionally well, there are others that fail miserably.
Additionally, some VPNs aren't able to give you access to specific content and others are so slow that you'll begin questioning if it's worth it.
Why you need a VPN for Mac
MacOS is becoming ever more popular and, unfortunately, this means that it is also becoming more of a target for hackers. While the operating system is less susceptible to malware than its Windows counterpart, its vulnerability is growing, meaning that it is more critical now than ever to keep it protected.
Most hacks start with an IP address. With just an IP, a hacker can figure out which network you are on. From there, they can scan the network and find out which devices are on it.
Once have they the above information, they can figure out which device you are using and, therefore, which OS. Once they have all of this information, they can formulate a targeted attack.
With a good VPN, you can stop third-parties from obtaining your IP. You can also prevent organizations from prying, blocking specific content, and bandwidth throttling.
Cross compatibility across other Apple devices
Apple hardware like iPhones and iPads are prevalent. If you use Mac, you're probably loyal and have a few compatible devices. It makes sense to protect all your online devices rather than just one.
Most VPNs offer cross-compatibility on a range of different platforms. One VPN provider generally provides client apps for all the most popular devices and operating systems.
Best VPNs for Mac
1
ExpressVPN – the best all-rounder for speed, privacy, and unblocking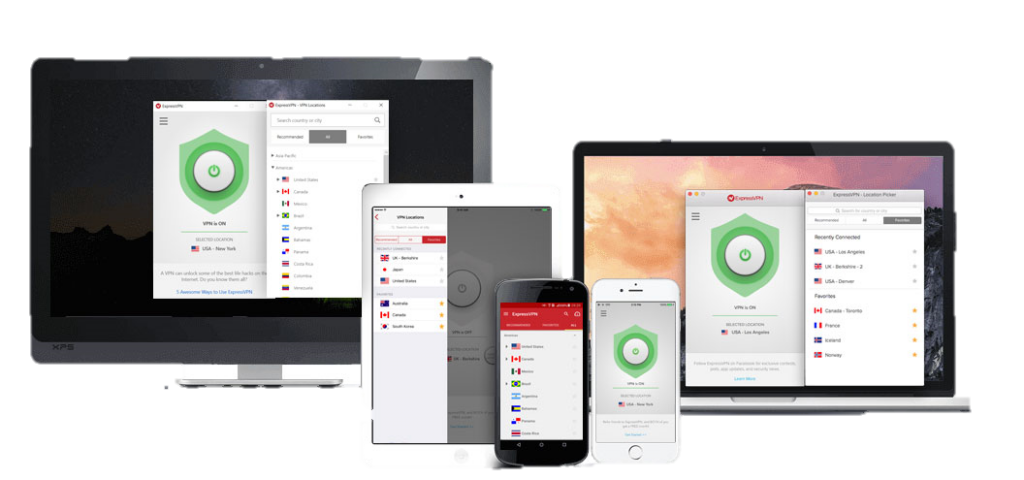 3,000+ global servers
Excellent encryption
Fast connection servers
24/7 customer support
30-day money back guarantee
As it stands, ExpressVPN is the most popular VPN service in the world. It was introduced back in 2009, and since then it has steadily increased in popularity while building an excellent reputation to go with it.
With servers dotted across 94 different countries, Express has what is potentially the most extensive platform support you'll find. The client apps support Mac and all other mainstream operating systems including Linux, but it also has custom firmware for routers, media streaming devices, and smart TV's.
Some of its other benefits include a strict no-logs policy which the company can enforce as a result of it being based in the British Virgin Islands, where data retention laws aren't as tight.
Additionally, Express uses onion routing. The software creates multiple layers of encryption for your data before sending it through different nodes. The technique makes it next to impossible to trace data, but also challenging to read.
2
NordVPN – Possibly the most secure VPN in the world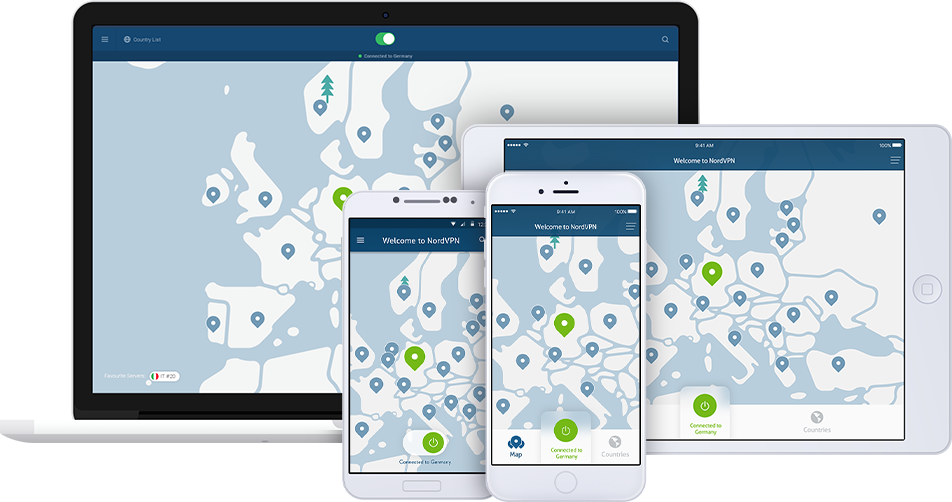 Excellent performance
Offers up to six simultaneous connections
Great mobile and desktop clients
Superb security features
30-day money back guarantee
NordVPN is a market leader in terms of popularity and features. Based in Central America, NordVPN can enforce a no-logs policy thanks to relaxed laws.
One of NordVPNs strongest attributes is that fact that it currently has over 5,000 servers situated in over 50+ countries. A good connection is never hard to find, and you should never have issues getting blocked content.
NordVPN also uses onion routing, has a built-in kill switch that will cut the connection if the VPN leaks data. Additionally, Nord uses 256-bit AES encryption, CyberSec, and Double VPN. With these features, your anonymity should never be compromised, meaning NordVPN is highly reliable in terms of security.
As for compatibility, NordVPN will work on Mac, iOS, Windows, Android, and Linux. For issues, customer support is available 24/7.
3
SurfShark VPN – One of the fastest VPNs available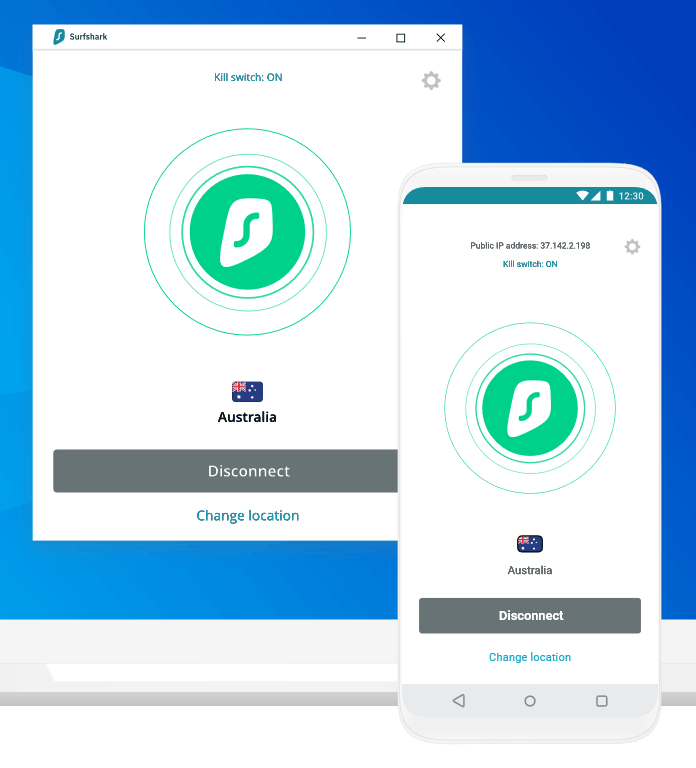 Fast connections
Well priced
CleanWeb
Whitelister
Great security features
SurfShark VPN is a noticeably small VPN provider compared to the others, with 800 servers located across 50+ countries. This doesn't mean, however, that Surfshark is worth writing off as it excels in other areas, offering certain features not seen on any of the different VPNs we have mentioned. It also happens to be very fast.
One of the best things about this VPN service is that it can be used simultaneously on an unlimited number of devices. With this, you, your family, your friends, and whoever else can all be using this VPN on separate devices at the same time.
This makes Surfshark excellent value for your money, provided you have multiple people to use it with, as you and your family can set up one account between you, splitting the cost of the subscription.
Another nice thing about this VPN is that it keeps everything simple. Some more experienced VPN users may prefer a little more personalization options, but for some, especially "newbies", it is probably a better option. All you need to do is click "Quick Connect," or "All Locations" if you decide you want to set your connection to a specific place. There is also a settings menu, but that's about it.
It is also based in the British Virgin Islands, meaning it can enforce a strict no-logs policy, keeping your online activity secret.
4
CyberGhost VPN – Feature-rich and functional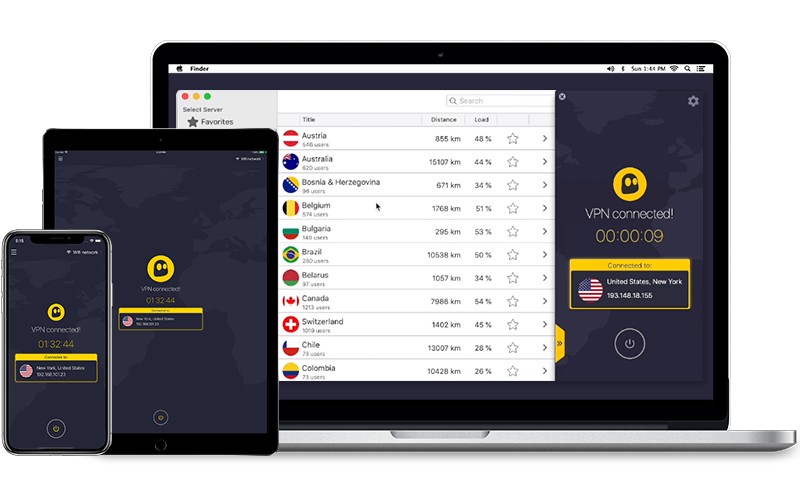 Good levels of performance
Ad, malware, and tracker blocking
Supports torrents
Great range of features
Helpful app
CyberGhost VPN is a little less well-known than other services, but that doesn't mean it isn't as good. The Romania-based provider has earned lots of praise in recent years thanks to its ease of use and impressive features, and this has allowed them to amass a user-base of over 10 million people; a number which is steadily growing.
CyberGhost currently has over 3,000 different servers across 60 countries and unlike the previous two VPNs on this list, it has also optimized some of these servers to excel in certain areas.
On the client app, rather than choosing a random server to attempt to unblock a website, you can find a select a server that is optimized to work with a blocked services like Netflix. The VPN will then automatically connect you to the best server and open a window to that site.
There are some drawbacks to this service though as the desktop app can seem a little complicated and the support site isn't the best. CyberGhost does support MacOS and iOS, as well as Windows, Android, and more, so compatibility isn't an issue.
Mac Users Should Avoid These 2 VPNs
In the App Store, you will see many VPNs for Mac OS X. Although these are free, they come with loopholes and discrepancies that you will want to avoid.
There are two in particular:
1

FreshVPN
FreshVPN offers a free trial period. On the surface, this seems an excellent way to try before you buy. However, the trial period only lasts for a few minutes, meaning you can quickly be sucked into paying for a full subscription.
2

GoVPN
GoVPN doesn't connect to VPN servers and doesn't obscure your IP address; which is astounding. The exact function of the client app is unknown, but it doesn't protect your device.
How to set up OpenVPN on Mac
Alternatively, you can opt to install OpenVPN; an open source VPN protocol used by many of the top VPN services in the world, including ExpressVPN.
The easiest way to get OpenVPN running on your Mac is to install OpenVPN Connect Client. The program is deliberately limited in its functionality and only supports one active VPN tunnel at any time. More than one active tunnel will mean making two adjustments to the routing table, which could cause a break in connection or the traffic flowing the wrong way.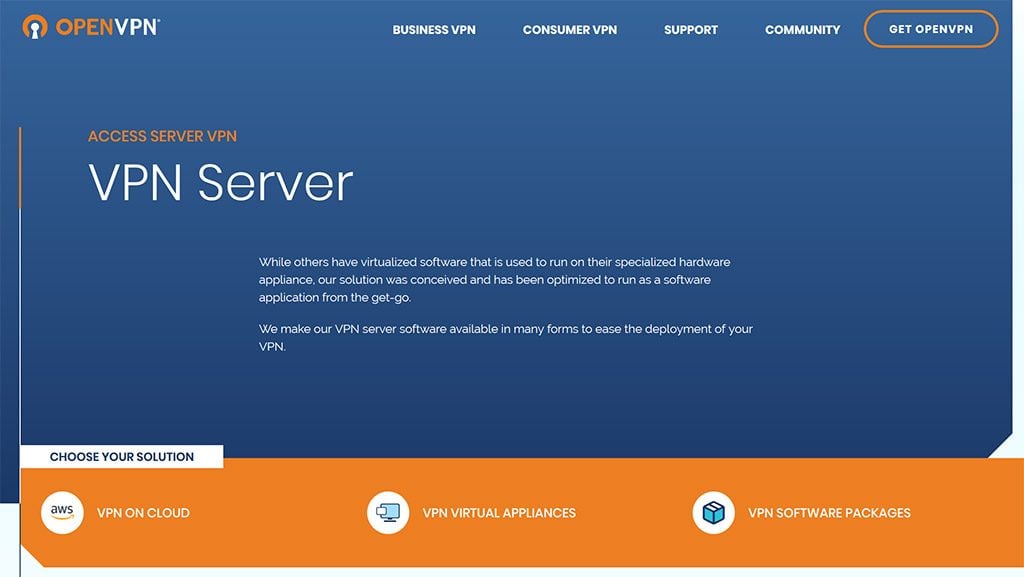 Before you install the client, it is recommended that you
install the OpenVPN Access Server
, which can be found here on
OpenVPN
's official website. You can then
download the client program
with the correct settings
to make a connection to your Access Server.
You can download the client program by going to the client web interface of your OpenVPN Access Server and logging in. It will then offer you the option to download the OpenVPN Connect Client.
Once you have downloaded it and gone through the install process, you should see in the system tray that the program is available for use. Just click on "Connect to VPN" to make a connection.