The 10 Best VPNs for Netflix That Still Work (Tested December 2019)
Last Updated by Mackenzie Pringle on October 07, 2019
In order to comply with copyright laws, Netflix must restrict its content in certain countries, blocking off shows region by region. The systems it has in place to uphold these standards are complex and constantly growing, so if you want to get around them, you're going to have to install a VPN that can stay ahead of Netflix's game.
1
Top 10 VPNs For Unblocking Netflix
We've compiled an updated list of all the VPNs that can truly sneak past Netflix's security system and give you unrestricted access to any content you desire.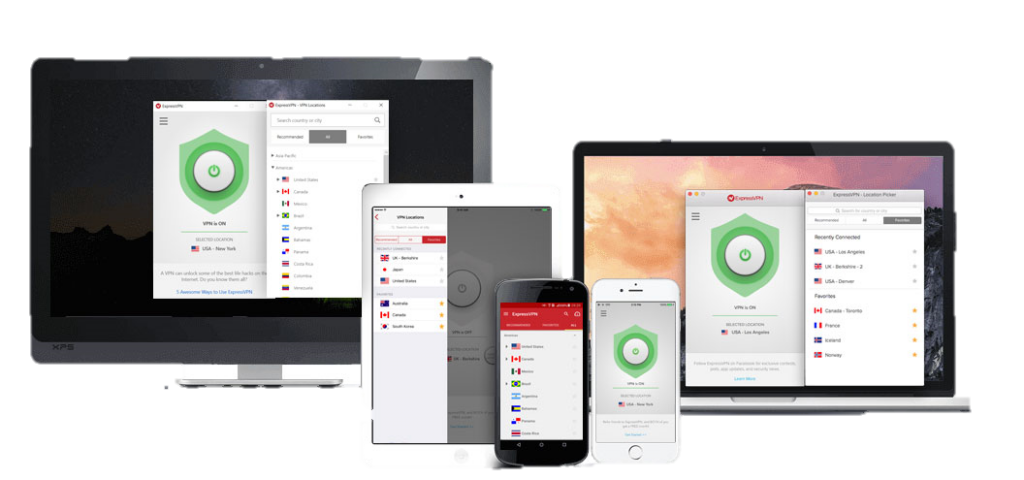 More than 2,000 servers in 94 countries
The fastest download speeds available
24/7 customer support
ExpressVPN is often at the top of everyone's lists due to their outstanding speeds and high quality service. They are without a doubt one of the most competent VPNs when it comes to bypassing any sort of restrictions.
Even when Netflix happens to detect and inevitably block ExpressVPN's servers, it's a ridiculously easy fix. You can either simply switch to another server in the same region or just jump onto their round the clock live chat feature and talk with the brilliant customer service team, both options will regain your access to Netflix within a few minutes.
Because ExpressVPN is one of the pricier options, we highly recommend utilizing their 30-day money-back guarantee, so you can thoroughly test out their service before committing to it.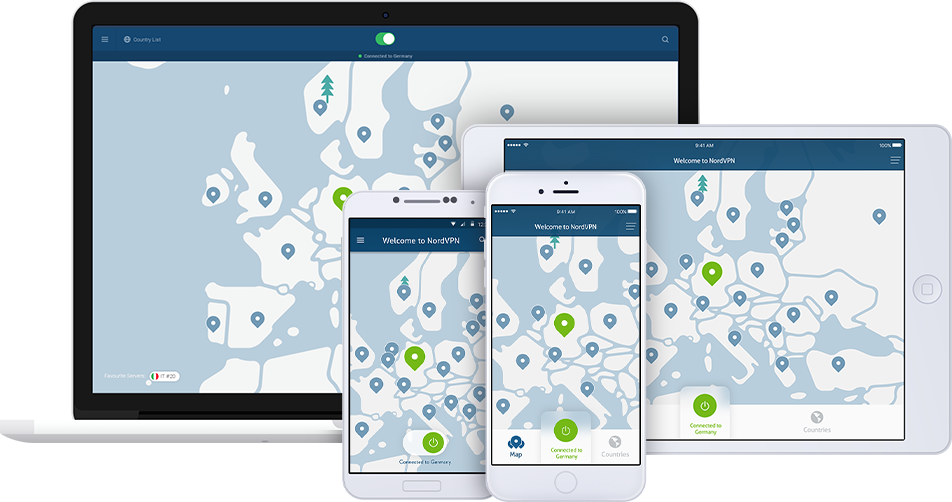 Military-grade encryption protocols
Over 5,000 servers in 60 countries
30-day money-back guarantee
NordVPN has a great security system and is so good at hiding your IP address that it can get around almost any geo-block without detection. This VPN has an extensive range of servers so you're able to decide between the use of double VPN, obfuscated, onion over VPN, dedicated IP, P2P, and standard VPN servers.
Because of their impressive number of servers, you'll never need to worry about your connection slowing down and affecting your viewing experience either. Just like ExpressVPN, NordVPN offers customers a great 24/7 support team, just in case you ever run into trouble when using the service.
You'll also be able to try out the service and make use of the company's 30-day money-back guarantee if it isn't the right fit for you.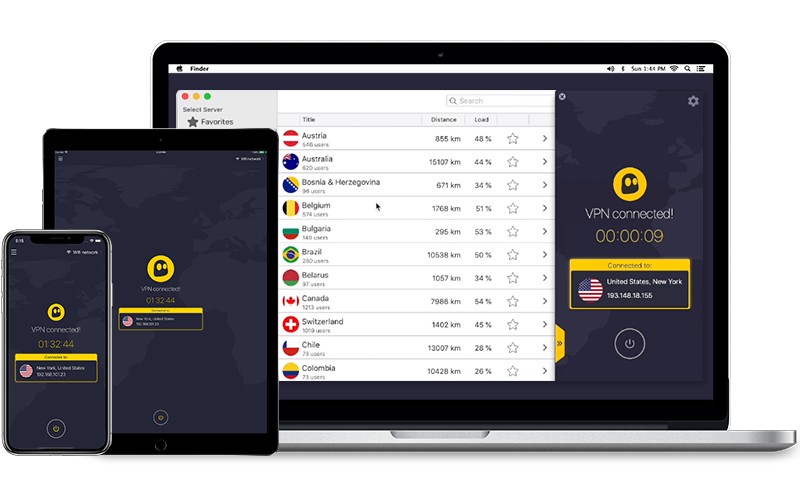 3,000 servers in 60 of the most popular countries
No issue unblocking American Netflix
Dedicated apps for Mac, iOS, Android, Windows, and Linux devices
If you're particularly fond of watching shows that are exclusive to the American Netflix, then CyberGhost VPN might be the option for you. It's extremely reliable when it comes to unblocking geo-restricted content and Netflix is no exclusion.
With so many compatible devices, CyberGhost is great for everyone and you're even able to connect up to 7 devices simultaneously, so the whole family can connect and stay entertained. CyberGhost has a great customer support team that you're able to contact at any time and their fast speeds means you won't need to suffer through any buffering or loading screens.
This service offers a very generous 45-day money-back guarantee, so it can't hurt to give them a go.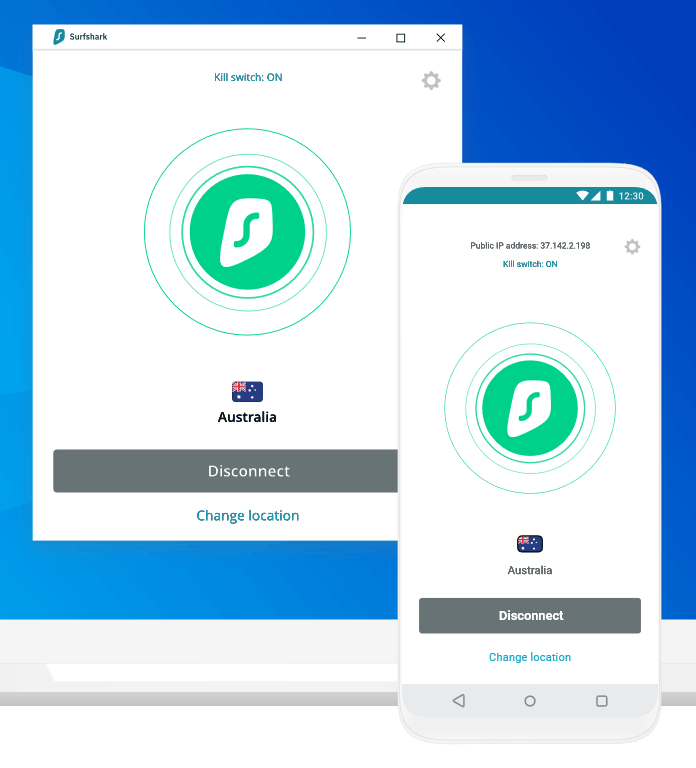 MultiHop™ double tunneling
NoBoarders open internet feature
Expert support
SurfShark VPN is a new VPN that has just cropped up on the market and it is smashing the competition in almost every aspect. Netflix is no match for SurfShark and it's MultiHop application which allows users to appear to be in multiple countries at once and weaves your data across the globe so that you are protected at all times.
They have a no borders policy, which enables a free internet for all, meaning that no content is restricted to you while you're connected to their service. This VPN doesn't have a device limit either, so you can have all you're friends and family entertained at any time of day.
Their amazing support team is always available to help answer any of your questions and like all good VPN services, they provide users with a 30-day money-back guarantee, so you're able to get a good feel for the product before committing.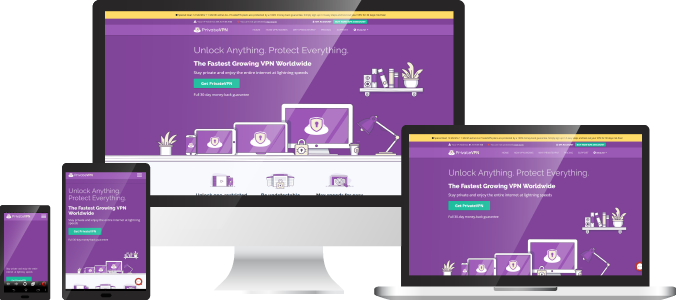 Specifically supports streaming and P2P servers
Extensive encryption and security protocols
Useful desktop and mobile apps
PrivateVPN's biggest seller is its dedicated streaming and P2P servers, which are fantastic when it comes to watching movies and television shows through Netflix. These servers are designed to give you the best streaming experience possible and their multi-platform apps allow you to watch from anywhere.
Their servers are also impressively fast so you can immerse yourself in the action without fear of being interrupted. One downside of PrivateVPN is the length of time it takes for their customer support team to get back to you after a query, however, it's minor as their service is quite reliable overall.
Like the other VPNs in this list, PrivateVPN offers users a money-back guarantee for the first 30 days of use.
6
Trust.Zone VPN – Requires a Dedicated IP to work with Netflix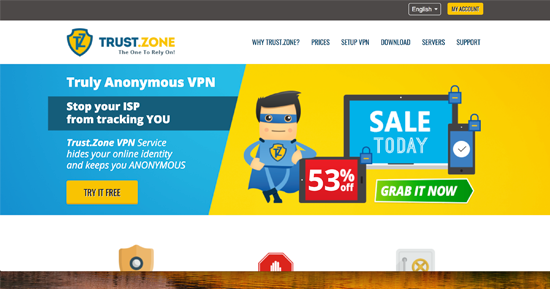 Supported on Android, iOS, Mac, Windows, and Linux
Unlimited speed and bandwidth
164 servers in 34 countries
With Trust.Zone VPN, your IP address stays completely secure with a strong 256-bit AES encryption protocol, meaning you can watch Netflix at any time you want without worrying about anybody keeping tabs on you.
The biggest issue we've found with Trust.zone is that their customer service is lacking, you can only get in contact via a form and responses are extremely delayed. If you like having somebody to talk you through any trouble you come across, then Trust.zone may not be the best option for you.
On a more positive note, its very fast speeds mean you never have to deal with a buffering screen. Trust.zone also offers a free 3-day trial, and while this is only a very short period, it should be more than enough time to test out several of their Netflix compatible servers.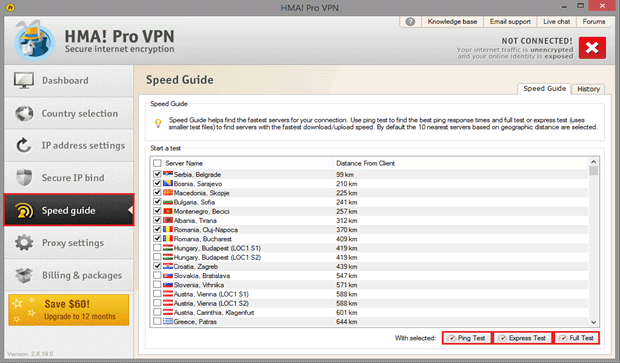 Easy setup and user-friendly
30-day money-back guarantee
Servers in 280 worldwide locations
HMA VPN can work very well with Netflix, but be warned that it may take some patience as the USA Liberty Island server isn't as reliable as we would like.
The great thing about this VPN is that they are extremely easy to use and do offer a 30-day money-back guarantee if you don't find them to be the right fit for you. Due to their large number of servers and server locations, you'll have fast download speeds and will be able to watch all of your favorite Netflix shows uninterrupted.
Hide My Ass also has dedicated streaming and P2P servers, because they understand how important it is to have a good Netflix connection.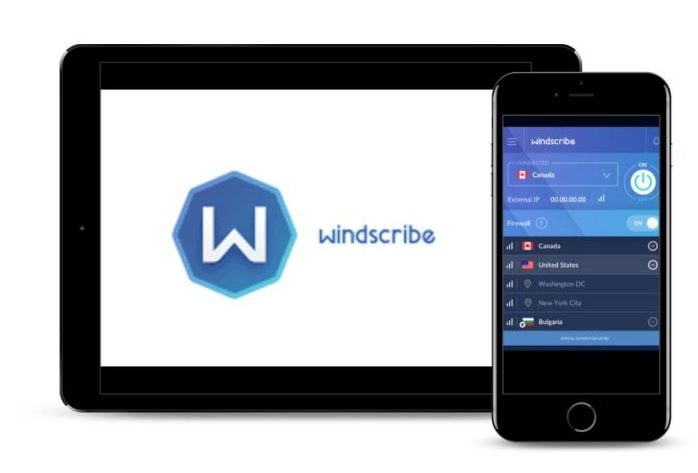 Unblocks geo-restricted content
Windflix servers
Dedicated apps for Mac, Windows, iPhone, Chrome, Firefox, and Linux
Windscribe VPN is a very unique VPN as most of its features come free of charge. However, if you're looking to use it with Netflix, then you'll have to upgrade to their premium version.
The special feature included in Windscribe's paid version is labeled Windflix, which is basically a bunch of server locations that allow you to bypass the geo-restrictions of Netflix US, Canada, UK, and Japan. While they have dedicated apps for almost any device, their Windflix servers are currently unavailable on iOS, however, according to the company, this will soon change.
It's also important to note that the Windflix servers only grant access to the UK and US Netflix and are yet to crack the geo-block for Netflix in any other countries.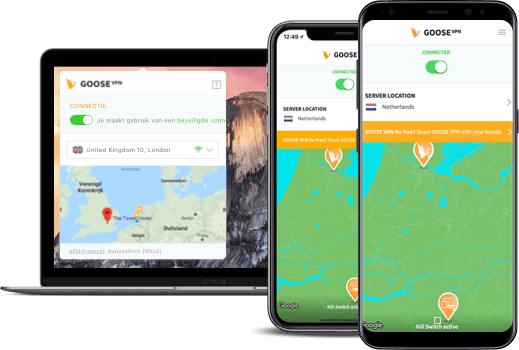 Unlimited devices
Available on wide range of devices
30-day free trial
Goose VPN is an excellent service when it comes to unblocking Netflix as it has some incredibly fast servers in over 50 countries.
You also can't go wrong with a provider that allows you to connect an unlimited amount of devices with their service, which means all your friends and family can also utilize their amazing features. It's particularly handy that they are also compatible with numerous types of devices including, but not limited to, Mac, Windows, Android, iOS, Linux, some routers, and smart TVs.
Another bonus, is their 30-day free trial, so you're able to truly get a feel for what they are offering before committing to them full time.
24/7 live customer support
30-day money-back guarantee
Allows 5 simultaneous connections
With StrongVPN, you'll have no trouble unblocking Netflix, particularly in the US and Canada. They have over 660 servers in 24 countries allowing you fast speeds and secure access in multiple locations.
You can connect to StrongVPN on a wide range of platforms such as Android, Mac, iOS, and Windows, which paired with their allowance of 5 simultaneous connections, will make sure the whole family is entertained.
Not all of StrongVPN's servers work with Netflix, which is one of their biggest downsides, however, they do have round the clock customer support, who are always happy to let you know which servers are successful in bypassing those pesky geo-restrictions. You might as well make use of their 30-day money-back guarantee too and test out their services for yourself.
2
Netflix and VPN FAQs
Knowing which VPNs work with Netflix is only part of the equation when it comes to evading the strict firewalls in place. Actually, there are many other important questions you'll be asking yourself when it comes to this process and how to go about it.
In this next section, we'll be answering the most frequently asked questions regarding this topic, including:
3
The Netflix VPN Ban
It was in 2016 that Netflix announced they would no longer allow users to utilize the services of a VPN to access the shows on their site. This was due to pressure put on the streaming site by the copyright lawyers of the big Hollywood corporations which wanted more control over their content.
If Netflix had refused to comply with the demands of these companies, they wouldn't be the large and successful streaming service that they are today.
Even though Netflix has a legitimate reason for restricting the content accessible to paying customers, it doesn't make it any less painful for you to deal with. Premium VPN providers understand your struggle and frustration when it comes to wanting access to the full library of content that you've paid for.

Some of the CEOs of these major VPNs have said that as Netflix continues to ramp up their security, less services will spend time trying to find alternative ways to provide access to such content. Not all companies have the time or resources needed to combat the issue and more VPNs are opting to work on upgrading their basic services such as privacy and security.
However, other experts believe that Netflix won't completely block off access to every single VPN on the market as it could lose them a lot of business. Some even claim that Netflix currently has the capability of locking all VPNs out, but specifically chooses not to. This way the streaming service can please both parties, the studios by complying with their copyright laws and the subscribers by leaving a small loophole for them to pass through and watch any shows they like.
Either way, if you invest in a premium service with the right criteria to work around the restrictions on Netflix content, you shouldn't have any problem getting your movie and tv fix.
4
How To Unblock Netflix With A VPN
Now that you know what VPNs will help you to bypass the complex firewalls Netflix has in place, you'll need to understand how to use them.
Unblocking Netflix with a VPN is as simple as following these four easy steps.
Choose a Netflix VPN from the list above.
Our tip would be to utilize the free trials and money-back guarantees so you can be sure you've found a service that suits your needs.
Install the VPN software.
You can do this by visiting your chosen VPN's website if you're on your computer. Otherwise, if you're planning on using the VPN on your mobile device, then you can download their app directly from the Apple and Google Play stores.
Connect to a VPN server.
This step is important because you'll need to connect to a server located in the country where you wish to watch Netflix. For example, if you're wanting to stream shows from the US Netflix, you'll need to be connected to a US server.
Enjoy streaming on Netflix!
Now that you're all hooked up, you'll be able to access shows from any Netflix that you please.
5
Features Of A Great VPN For Netflix
Impressive speeds:
A VPN needs incredible download and upload speeds if it's going to be any good with Netflix. Too slow, and you'll be suffering through loading screens and endless buffering when trying to watch your favorite shows.
Advanced Tech Support:
No VPN can stop Netflix from blocking their servers, especially when they have countless users on the same server accessing the site. A good VPN however, will be there to help you immediately jump onto a server that does work and gives you expert advice and troubleshooting at a moment's notice.
Reliability:
As the number of VPNs increase, its becoming harder to sift through the bad eggs and find a service that is truly reliable when it comes to providing you a quality service. To optimize your success at receiving a reliable VPN, you need to look for one with plenty of servers in a wide range of countries as this will increase the chance of your VPN having servers that are capable of accessing Netflix at all times.
Passion for privacy and security:
While this article is all about finding a VPN that works fantastically with Netflix, you cannot forget the basics. All quality VPNs will hold your privacy and security in high regard and will have invested in superior encryption protocols to keep you safe. Any VPN worth their price tag should have a few important security features, such as a kill switch, double tunneling, and DNS/IP leak protection.
6
Why You Need Access To The American Netflix
While Netflix may be one of the most popular worldwide streaming services available, its quantity and quality of shows vary greatly depending on what country you're watching from. The American Netflix is, by far, the most sought after version of the streaming site, due to its sheer size in comparison to the others.
To give you a small idea of just how much choice is there is, we can compare it to the second largest Netflix available. The UK Netflix, which caters to over 15 million subscribers, has just one-third of the amount of content as the US Netflix.
If you're an American currently traveling the world, we have no doubt that you've noticed the difference in the overseas sites and are dying to use Netflix like you would at home. Don't worry though, as unblocking those pesky Netflix restrictions are a breeze when you have a VPN.
To bypass the Netflix VPN proxy, all you need is to download and install one of the VPNs listed in this article and follow the steps on how to unblock the streaming site above. It can be as easy as connecting to the service, choosing an American server, and refreshing the Netflix website. In a matter of minutes, you'll be able to gain access to the largest streaming library in the world.
7
Why Do Some VPNs Work With Netflix And Others Don't?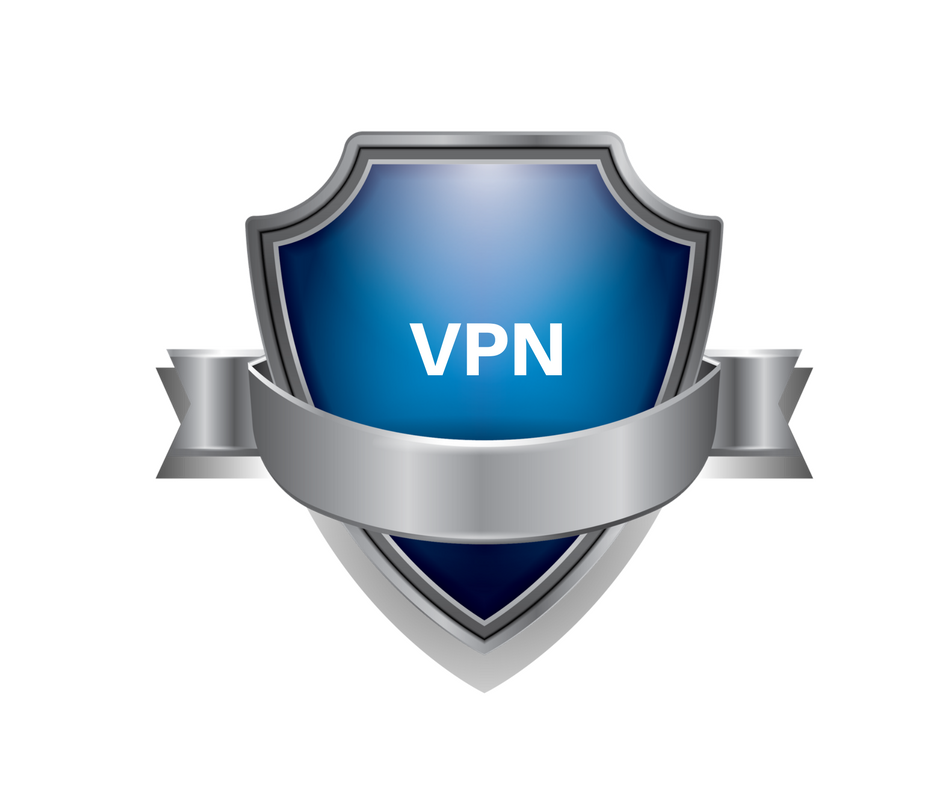 You may be questioning why it's so important for you to find a VPN service that specifically works with Netflix?
Assuming that all VPNs hide your IP address and therefore you're location, you'd think that they should all be able to sneak past the systems Netflix has in place to stop users from viewing content outside of their region.
Honestly, it isn't quite that simple as Netflix's geo-restrictions are extremely robust and are constantly being updated so that they as a company can comply with copyright laws.


If you truly want to access a Netflix show that isn't available in your country, you'll need to opt for a VPN that can keep up with Netflix's complex firewall. This often requires a more premium service that does cost a bit more money, however it's well worth it to catch your favorite movies and TV shows.
We've found that cheap or free VPNs are more likely to be detected by Netflix's systems as they simply don't have the resources or the manpower to combat the blocks put up by the streaming service.
We also have to caution you against the use of a free VPN, as not only are they unreliable and mostly unsuccessful in unblocking Netflix, but they tend to cause more harm than good in the long run.
Numerous free VPNs have recently been reported for selling users' information to third parties, flooding their computers with ads, and even installing malware onto their devices. So in our opinion, we think it's far safer to avoid them.
8
Popular VPNs That Don't Work With Netflix
1
TunnelBear
Do not download TunnelBear if you're wanting to bypass the geo-blocks Netflix has in place, as this VPN is simply unable to get past the complex systems. You'll be wasting your time, particularly if you wanted a VPN for accessing blocked materials.
Nowhere on TunnelBear's website will you find a testament saying it can access Netflix. If you dive deeper, you might come across a few troubleshooting instructions, however, we tested them out and discovered that they do nothing to grant you a ticket to watching your favorite shows on the site.
2
Hola
We wouldn't recommend installing Hola if you're chasing down a VPN because they've been involved with a few scandals recently, in which the company was fraudulently selling user bandwidth to their sister company, Luminati.
The last thing you want, when trying to watch a show on Netflix, is to have the VPN stealing your bandwidth and inevitably slowing your download speeds. Hola's popularity is mostly due to the fact that it's a free service, which can access some geo-restricted content on a few of its servers, but getting tangled up in the dangers that come with this provider, will most definitely cost you more in the end.
3
Hotspot Shield
While Hotspot Shield is able to unblock the US Netflix on some of its servers, they can be very frustrating to find and it's likely that you'll find yourself testing out dozens of options before one connects.
This lengthy and time-consuming process for access to only the American Netflix just doesn't seem worth it to us, especially when there are several fantastic options available to choose from.
9
The Final Word
If you want to sneak past Netflix's strong geo-blocks, then any of the above VPNs will get the job done with great success.
However, our personal favorite would have to be ExpressVPN as not only do they have the best speeds available, but they can unblock the Netflix restrictions in basically every country. This alone, makes them stand out from the crowd as a top quality VPN.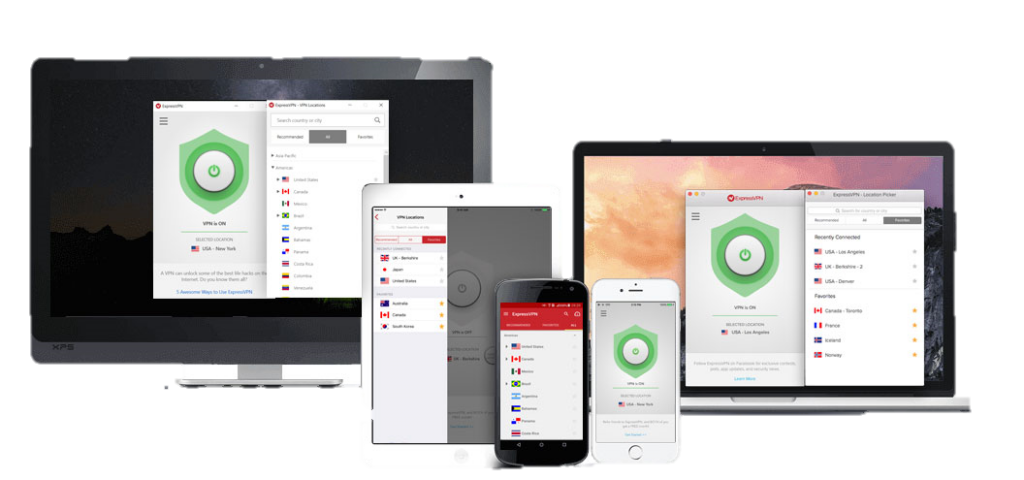 Try ExpressVPN Now – Risk Free
Makes sure you stay well away from those free VPNs, as, best case scenario, they will only waste your time and, in the worst case, you'll have your personal and financial information exposed.
Whatever you decide, we hope you enjoy your expansive new Netflix library!