Finally, Tower of Fantasy, the latest immersive adventure into a shared, open-world of battle and endless exploration is available for download. If you have enjoyed titles like Genshin Impact and Ni no Kuni: Cross Worlds, you'll definitely want to check out Tower of Fantasy!
Tower of Fantasy is an open-world massively multiplayer online role-playing game (MMORPG) that you can play on your PC and mobile devices. In the game, you will take on the character of one of many avatars and wander through the massive open world of "Aida", set in the far future on an extraterrestrial planet. As you journey through the vast space, you'll have to fight your way through extraterrestrial forces and collect relics as you progress.
Tower of Fantasy is completely free. However, the system requirement can be a major point of concern, so be sure to confirm that your PC meets the minimum requirements to run the game.
Follow the guide below and I'll show you how to download and install Tower of Fantasy on your PC for free.
How to Download and Install Tower of Fantasy on Your PC for Free
Click on the download button on the sidebar to go directly to the Tower of Fantasy download page.
Go to your download folder and double-click the launcher .exe file you just downloaded to start the installation of Tower of Fantasy.

Click INSTALL to proceed. Then click LAUNCH. When the launcher opens, click the Register button to create a new account. Be sure to provide your correct email address.

Click the DOWNLOAD button to start the download for the game. This will take a while depending on your internet speed.

After the download completes, you can proceed to start exploring Tower of Fantasy. Wander the open world and have fun!
Another option for downloading the game is by using Steam or Epic Games. Currently, Steam is the only online game store that has the game. So if you already have Steam installed, just open it and search for Tower of Fantasy.
After searching it out, click Play Game and you will be able to download it.
How to uninstall Tower of Fantasy from your PC
If you are no longer interested in playing Tower of Fantasy, see the steps below to uninstall the game from your PC:
Search for Tower of Fantasy on the list of installed applications, then click the "Uninstall" button.

Once the uninstallation wizard opens, confirm that you want to uninstall Tower of Fantasy and the software will be removed from your computer.
If you would like to try other similar games, check out the free alternatives below.
Overview of Tower of Fantasy
Tower of Fantasy promises an immersive experience for lovers of role-playing games. The plot of the game follows the adventure of a character wandering the vast land of an extraterrestrial world called "Aida" and is set sometime around 2316. This plant is completely contaminated with a strange and dangerous radioactive energy called Omnium, just after a disaster that nearly wiped out human civilization and mutated the ecology of the planet.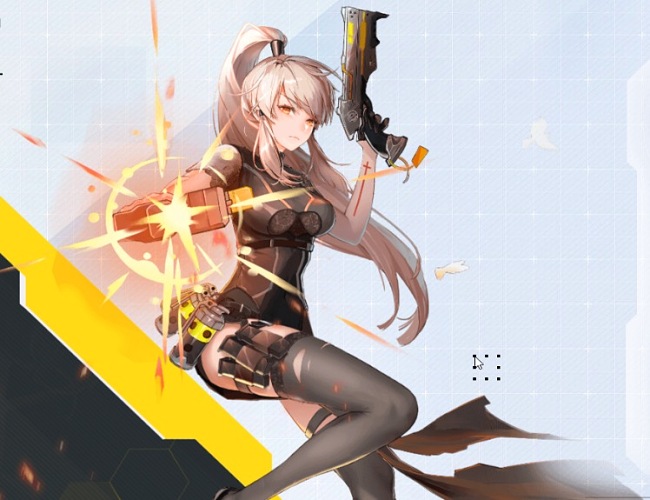 You'll assume the role of the wanderer, and your mission is to explore the world as freely as possible, fight mutant enemies, survive the monsters, and complete each round without getting killed. You have a large arsenal to choose from. You can switch to a different avatar, as each one has a unique set of skills and abilities. You can run, jump, sprint, climb, swim, and switch up various vehicles to enable you to move around.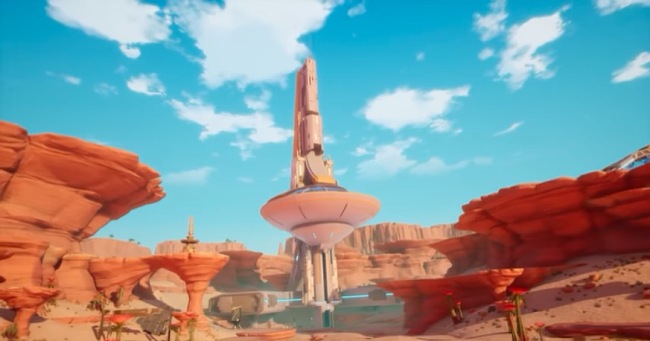 Features of Tower of Fantasy
Explore an all-new open world: Vera
This is the dangerous Land of Sand, where you'll find and explore Grayspace Entities, Abyssants, cyberpunk city, and Mirroria.
Battle against the new world lord and deadly creatures
In the vast, open world of Tower of Fantasy, you will be up against ferocious monsters and all kinds of mutant creatures. But you're not alone: you have a large arsenal of different weapons to choose from.
Events and Rewards: Claim red nucleus for free
Participate in the Vera Supply Run event, Mirroria Tour, and much more. Claim red nucleus, premium gear and weapons, and other in-game rewards.
Multiple characters
Choose from multiple characters to play Tower of Fantasy your way. You can switch characters whenever you want. There are up to 14 different characters in the game.
Next-level customization
Be whoever you want as you explore the territories in the game. You can customize your gear, change weapons, and customize your character avatar as you like.
Free Alternatives to Tower of Fantasy
Ni no Kuni: Cross Worlds: This is a perfect adventure game, where you will play as a beta tester for an upcoming fictional virtual reality game called "Soul Divers", which transports you to the world of Ni no Kuni. The game takes through several breathtaking episodes, landscapes, and encounters.
Genshin Impact: Genshin Impact is an anime-themed, open-world action role-playing game that is very similar to Tower of Fantasy. You will control one of four interchangeable characters and upgrade your weapons as you explore the maps and earn in-game.
Aero Tales Online: Aero Tales Online is a 3D free-to-play, anime-style MMORPG where you get to explore a vast world with a customizable-avatar character that you choose. The game has plenty of side attractions, such as Housing, Farming, and Playing Musical Instruments. Aero Tales Online is known for its PvP and PvE features.
FAQs
Is Tower of Fantasy free?
Is Tower of Fantasy secure?
What is the minimum system requirement to run Tower of Fantasy on my PC?
Your Windows OS should be at least Windows 7 (64-bit, 32-bit OS is not supported), and must have the following features:
Intel Core i5 or equivalent processor (Intel Core i7 or higher recommended)
8 GB RAM (16 GB RAM recommended)
NVIDIA GeForce GT 1030 graphics card
DirectX: Version 11
Minimum Storage Space: 22 GB (25 GB or more recommended)
Read More