3 Best FREE VPNs for Torrenting Anonymously in 2021
Last Updated by Thalia Oosthuizen on July 15, 2021
When you share torrent files using a BitTorrent client like uTorrent you may be sharing more than just that file. Your IP address is exposed and you are leaving yourself open to getting hacked. If that isn't bad enough your Internet service provider (ISP) and government agencies can see what you're doing and you can get fined by breaking copyright laws.

The simple solution is to use a secure VPN that will keep your IP address and personal information hidden from the world during your torrenting sessions.
Most people who like downloading torrents for free will also prefer to not have to pay money for a VPN. With the hundreds of free VPNs available online, it can be overwhelming trying to find the best one that suits your needs while still providing you the security and protection you are seeking.
It's important to say right off the bat that a free VPN isn't nearly secure as a premium service. Free VPNs have limited features, whether it is limited servers, bandwidth, or security features and, some are far more malicious in their way of functioning.
While free is an excellent price tag for VPN services while torrenting, it is always recommended that you select a paid VPN that has security features and privacy policies to keep you safe like ExpressVPN.
That being said, we understand the draw of a free VPN, and we did the research and found the three best VPNs for torrenting.
Try a free VPN for torrenting now
Quick Guide: 3 Best Free VPNs for Torrenting (Plus 1 Premium Option)
The

Top Three Free

and Reliable VPNs To Use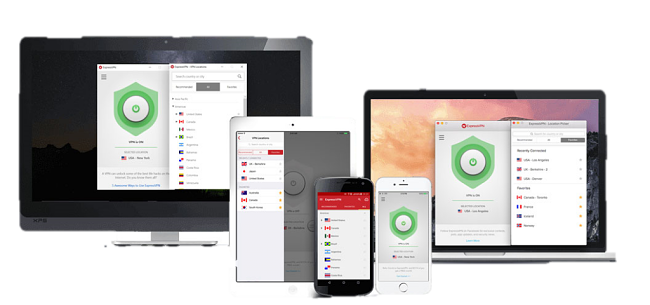 ExpressVPN is widely considered the world's best VPN. It doesn't have a free trial but all of its plans come with a 30-day money back guarantee, so you can try it out risk-free. ExpressVPN has all the security bells-and-whistles that you require from a paid service. This would include a strict no-logs policy, a clear privacy policy, and strong encryption. It has over 1500 servers in 148 locations and boasts high-speed connections. ExpressVPN also offers unlimited, unthrottled bandwidth, and can be used on most devices. It also has excellent twenty-four-seven customer support.
If you are willing to take the risk of using a free VPN, read on to learn about the 3 best free VPNs to use for torrenting.
July 2021 Update! ExpressVPN has dropped prices for a limited time to a crazy $6.67 per month for the 1-year plan (you can save up to 49%) + 3 months free! This is a limited offer so be sure to grab it now before it's gone. See more information on this offer here.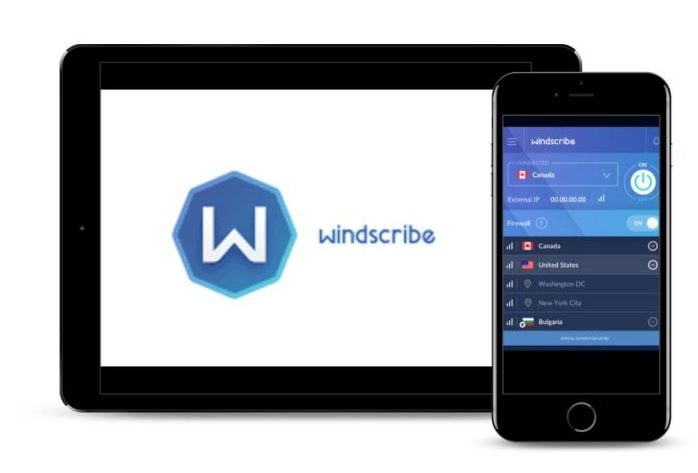 Coming in as the number one recommended free VPN. Windscribe allows you to have unlimited connections – a big plus. This free VPN gives you 10GB per month, which should be more than enough for general torrenting. Windscribe has useful security features such as a no-logs policy and a strong ad-blocker. It also has apps for the major platforms. The downside of this free VPN is, it only has 11 servers available, this means slower speeds. But for being free, it's still a decent option.
Hide.me VPN boasts high-speed connections and has apps for the major platforms like Android and iOS. Hide.me supports SSTP, L2TP, PPTP, and IPSec. This free VPN, while not much, gives you 2GB per month. This amount should be exceptional for those who don't want to do heavy torrenting. Just like Windscribe, Hide.me also boast a no-logs policy for your security. With the free VPN version of Hide.me, it only has 3 servers available. Don't let that discourage you, you are still able to download any unrestricted torrents. With the free version, you are also only allowed 1 connection, but the ease of use of Hide.me makes up for the negatives.
Hotspot Shield is another great free option for torrenting, but it comes with a catch. With the free package, you only get 500MB of free data per day. I tried this service out to see how much I could actually download before reaching the daily limit — I was pleasantly surprised. While I couldn't download a full movie, I was able to download almost 100 songs.
Although Hotspot Shield's free version doesn't offer as many security features as its premium version, your data is protected by military-grade encryption.
The only frustrating this about this free service is the ads that pop up every time you want to connect. If this doesn't bother you, try Hotspot Shield for yourself!
The Dangers of Using Free VPNs
When looking into free VPNs, you end up getting what you pay for or lack thereof. Most free VPNs lack some of the crucial benefits you get with a VPN that you pay for. When using a paid VPN, you can relax knowing that it is very unlikely that they will not protect your IP address, data, and personal information. This is the opposite of what some free VPNs offer.
Free VPNs can infect your device with harmful malware, don't encrypt your data, sell your information to third parties, and send endless ads your way.
The primary purpose of using a VPN is to secure and protect your information, by using a free VPN these benefits may be compromised. It is vital that you make your VPN choice very carefully.
Selecting a Free VPN For Torrent Downloads
When looking into VPNs, look for the ones that support downloading of torrent files. If torrenting is the reason you are getting a VPN, this needs to be the main feature you are looking for. You should also consider:
Privacy
Security
Downloading speeds
Bandwidth allocation.
Any VPN that you use for torrenting needs to have a clear privacy policy as well as a strict no-logs policy. Any VPN you choose should have strong encryption to provide you with the best security. The VPN also needs a kill switch and DNS leak protection.
For downloading purposes, you want to ensure your chosen VPN has high-speed downloads that allow files to come in quickly.
Get ExpressVPN's lightning-fast speeds for free
Is Using A Free VPN Worth It?
Free VPNs are something everyone wants to look into and, maybe even try out before investing in a premium package. But are the expensive problems that come with these free VPNs worth the zero-price tag? Not to mention the fact that many have bandwidth limitations, slower speeds, and connection restrictions. Many free VPNs end up selling your information and show ads relentlessly trying to make money off of you.
Windscribe VPN, Hide.me VPN, and Betternet VPN are some of the best free VPNs on the market. However, you can see that a free VPN can never really be free and that there will always be a compromise somewhere.
If you are able to invest your money on a paid VPN, we highly recommend looking at using a premium VPN like ExpressVPN.
---
Other Top VPNs for Anonymous Torrenting