If you are an Android user, you probably bought your phone with the Google Duo app preinstalled on it. But I'm guessing that like many people, you haven't ever used it, although Google Duo is a fantastic alternative to FaceTime and WhatsApp Video calls.
At first, the app could only be accessed on Android and iOS mobile devices. However, it's now accessible on desktop and laptop computers through Google's Chrome web browser and other browsing platforms. Many users regard Google Duo as the highest video calling app available on Android, iOS, and on the web. Right now, you can make video calls with up to 32 people and invite them to join a group call via a link.
Google Duo is available for free to everyone. To download and start using the application on your computer, see the instructions below.
How to Download and Install Google Duo on Your PC for Free
Click on the Download button on the sidebar to go directly to the official Google Duo download page.
Click on "Try Duo for web" to sign in and start using Duo on your computer.

Enter your Google account details and sign in.

Once you sign in, just click on "Start a video call" to proceed.

Note that Duo uses a number or email to connect you with other users. You can add your phone number using the "add number" button below to finish the setup. This makes it easy for Google Duo to automatically display your contacts on your screen when adding members to a group call.Alternatively, you can just add a number or email whenever you need to start a video call.

How to Uninstall Google Duo
If Google Duo doesn't meet your expectations or have the features you're looking for, you can simply stop using it or switch to any of the free alternatives below.
Note: Since Google Duo is not a desktop application, you don't need to uninstall it. Simply sign out of the application on your web browser.
Overview of Google Duo
Google Duo is a high-quality video calling application developed by Google. Google Duo is available across multiple platforms, including Android, iOS, tablets, and via your web browser.
To use the application, you need to create a caller ID with your Google account or phone number. If you already have a phone number linked to your Google account, the application automatically picks up all the contacts stored in your Google account, making it easy for you to call your favorite folks.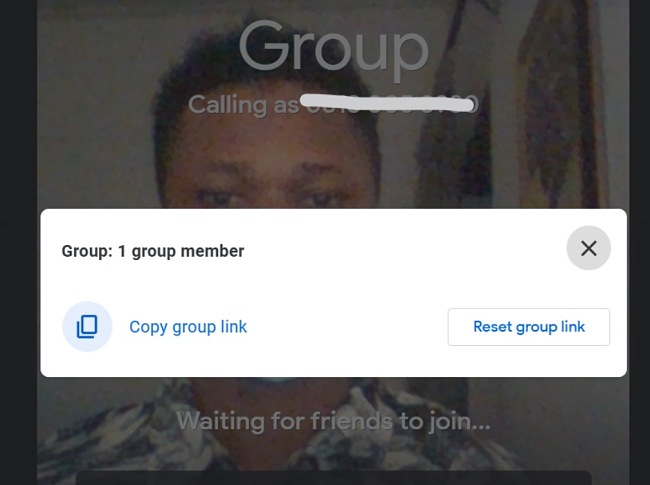 With Duo, you can make one-to-one calls or set up groups for your friends, family, or colleagues. Duo offers you an excellent option to stay close to the people you care about or interact with often, using end-to-end encrypted video calls. The web version works excellently on popular browsers like Google Chrome, Microsoft Edge, and Mozilla Firefox. Simply sign in to your Google account and jump on a video call.
Features of Google Duo
Unlimited free and high-quality video calls.
The interface is simple and very easy to use.
It uses end-to-end encryption, so even Google does not have access to your messages or calls.
Add up to 32 participants in a group call.
The application uses your phone number and email to start a call.
It is straightforward to set up. If you already have a Google account, you can set up a Duo Caller ID using the email or phone number linked to your account.
The Knock Knock feature allows you to see a caller before you pick up.
The recent update allows you to make and receive Duo calls on Google Nest speakers. It also includes bug fixes and product improvements.
You can use Duo on PC, Mac, Android, iOS, and other smart devices.
Free Alternatives to Google Duo
WhatsApp Messenger: WhatsApp, the free Meta-owned instant messaging platform, allows up to 8 participants in a group video call across all platforms. All WhatsApp chats, including voice notes, voice calls, and video calls, are secured with end-to-end encryption.
Signal: Signal is another instant messaging application, which focuses on privacy and offers you a handy array of features. Signal is known for its security and privacy-respecting technologies. While Signal is available for mobile devices, it also has a computer version that supports one-on-one voice and video calls.
FaceTime: FaceTime is primarily developed by Apple Inc for video calls. FaceTime is available on all supported iOS devices and Mac computers that run Mac OS X 10.6.6 and later. The difference between FaceTime and other alternatives is that it only supports Apple products.
FAQs
Is Google Duo free?
Google Duo is free and you can use it without any restrictions or limits. No trials or demos. If you follow the instructions above, I'll show you
how to get Duo for free
.
Can I take screenshots while on a call?
Definitely. While using Google Duo, you can take as many photos of your video call as possible to capture different moments and automatically share them with everyone on the call.
Download Google Duo now!