How to Watch ITV Hub from Anywhere in the World
Last Updated by John Bennet on June 22, 2022
While ITV HUB is completely free to viewers in the UK, it does block users from outside the country to watch any of its content.
Don't fret because with our simple guide,
you'll be able to watch ITV Hub
from anywhere in the world.
Watch ITV Hub from Anywhere in the World
The steps are surprisingly simple and are easy for anyone to perform, no matter how tech savvy you are.
Sign up for a trusted VPN service that maintains servers in the United Kingdom. We recommend ExpressVPN, it's the fastest VPN that we've tested and unblocks ITV Hub with ease.
Choose a UK server and connect.
If you aren't already signed up with ITV Hub, set up a free account.
Otherwise, log in to ITV Hub with your credentials.
Search ITV Hub to find your favorite content and start streaming.
It's also possible to access ITV Hub from Sky Go, Xbox One, Samsung TV, Nintendo Wii, Virgin Media, and several others.
You will have to either make sure that they have a VPN app for the device of your choice, of you may need to install the VPN on your router in order to make it work with most smart TVs and Chromecast.
Why You Need a VPN to Watch ITV Hub
ITV is a premier network in the UK and offers a wide range of programming. There are plenty of comedies, reality TV shows, sports, and dramas to choose from.
However, unless you are in the UK, you won't be able to access it, which is disappointing for many people. Even if you're in Ireland, you might find difficulty connecting to this popular streaming service.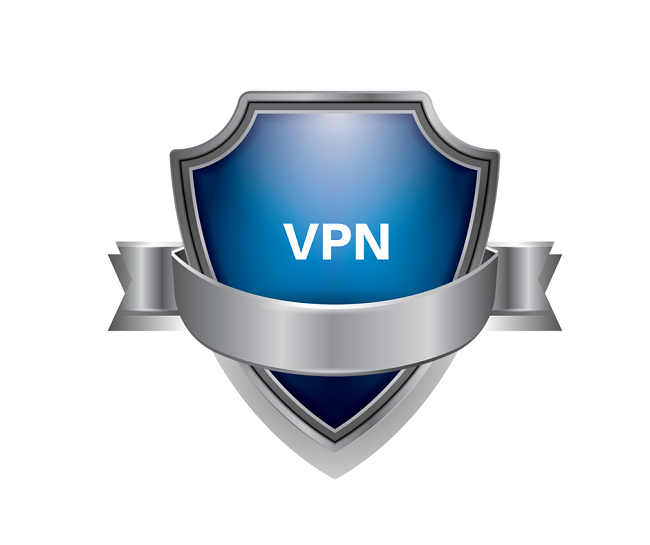 To overcome this,
you must install a premium VPN service
.
As VPNs hide your real location and replace your IP address with one of your choice,
by applying them to ITV Hub, you'll be able to
bypass their geo restrictions
and watch as many of these shows as you'd like.
While numerous VPN providers have access to UK servers, not all of them are capable of the speed and quality you need.
Some VPNs have slow servers that destroy any chance of you binge-watching your favorite shows. Other VPN providers have been known to compromise the security of their users which will leave you vulnerable to hacking and spying.
To find the best VPN for watching ITV, you'll want to consider these qualities:
Selection of UK-based servers
Reliability of the network
Server speeds
Security measures
A strict no logs policy for protection
Affordable subscription plans
Money-back guarantee or free trial availability
At Wizcase, we regularly evaluate and personally test hundreds of VPN services to find the best for you. We've narrowed the selection down to two top choices you should consider.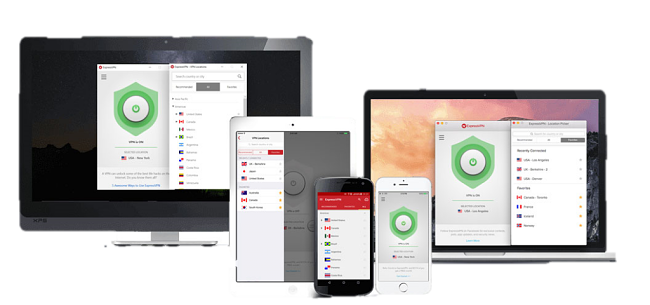 If you want the fastest speeds possible while viewing ITV Hub, then you'll want to sign up with ExpressVPN. It's consistently one of the fastest VPNs we test. At first glance, you might not think that six servers is a massive selection, but the users swear by the reliability of these networks.
They are also a leader in security,offering military-grade 256-bit AES encryption, a kill switch, split tunneling, plus DNS/IPv6 leak protection. They have a comprehensive privacy policy that guarantees your security and feature an expert support team. Try them out with a 30-day money-back guarantee.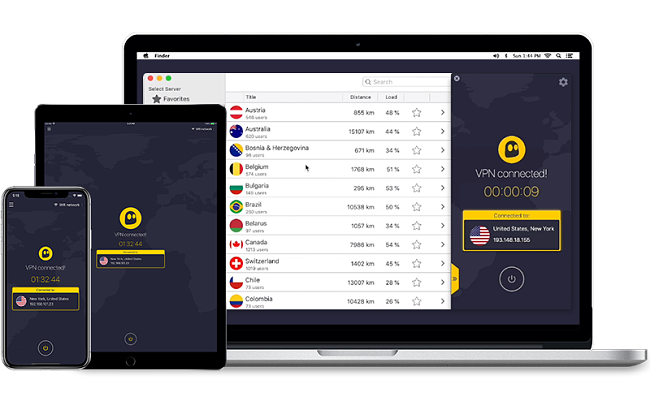 With more than 340 UK servers, the CyberGhost VPN network provides you with unbeatable access to ITV Hub, no matter where you view from. Their easy to use interface is simple to install and preconfigured for streaming. You can customize the settings further if you desire, but you won't need to do so.
Don't mistake the simplicity of this VPN as basic. It offers many advanced features such as a kill switch, DNS leak protection, and 256-bit AES encryption. It's also an excellent value for what you receive.
They even offer a longer 45-day money-back guarantee, which is more than most of their competitors. Try it out on your iOS, Android, or Windows device today.
What to Watch on ITV Hub
ITV Hub started about ten years ago as an on-demand, online streaming service. It has received an updated logo, interface, and new title throughout those years and its popularity continues to grow with it now having more than a million users.
In all the changes over the years, ITV Hub continues to offer high-quality entertainment in a variety of genres. Not only do they offer some of the
best dramas, comedies, and sporting events, but they also feature their own content as well
. Once you start watching, you'll find it's hard to keep up with all the great programming.
Some of the most popular shows to consider viewing include Britain's Got Talent, and Saturday Night Takeaway. However, if you prefer soap operas, you'll be enamored with Coronation Street. This beloved show has been around since 1960 and is close to airing its 10,000th episode.
Final Thoughts
Whatever you choose to watch on ITV Hub, you have the accessibility to do it from anywhere, even outside of the UK.
Simply sign up for a premium VPN service and start streaming today.