Want to Binge Watch "Expeditie Robinson" Abroad? Here's the Best Way
Last Updated by John Bennet on June 22, 2022
"Expeditie Robinson" is a popular reality TV program in the Netherlands; a derivative of the US-based original reality TV program "Survivor" in which everyday people are taken to an exotic location and largely left to fend for themselves while competing in challenges for rewards and to avoid facing elimination from the show.
When only two contestants remain, previously eliminated out contestants decide which of the remaining two played the best game and a winner is declared, earning a large amount of prize money in the process.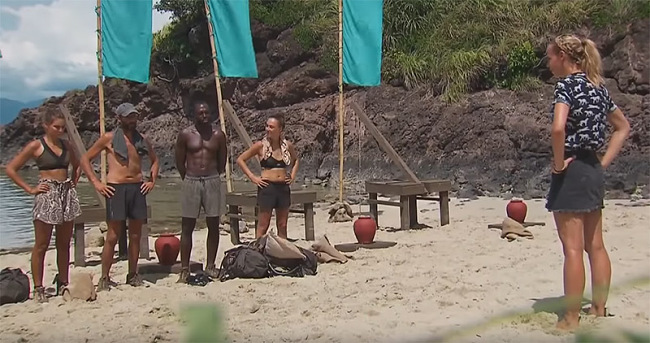 "Expeditie Robinson" began in 2000, filming in Malaysia with
Karin Lindenhovius
winning the competition. In 2013, the show consisted entirely of Dutch competitors for the first time, due to low ratings in Belgium, where it had also originally aired.
In 2014, former model and Dutch TV presenter Nicolette Kluijver replaced Evi Hanssen as host. The show's original presenter, Ernst-Paul Hasselbach, hosted it from 2000 until 2008 when he died tragically in a Norwegian car crash.
"Expeditie Robinson" aired in Belgium from 2000-2012, but is presently only available for viewing or streaming in The Netherlands. If you attempt to stream the show live from another country on RTL 5's website, you will be greeted with an error message stating that you are not allowed to view it because of geographic restrictions.
The VPN Solution
The only way to legally and safely view current episodes of "Expeditie Robinson" from outside of The Netherlands is to do so while using a virtual private connection (VPN).
A VPN allows you to connect your computer to a remote server in another location and send all your data to and from the Internet through a heavily encrypted connection. By picking a server in The Netherlands, you can bypass RTL 5's restrictions by appearing to access its website from a Dutch location.
When RTL 5's security protocols see a Dutch IP address attached to your query, they will give the go-ahead for you to begin streaming the latest episodes of "Expeditie Robinson".
How to Watch "Expeditie Robinson" with a VPN
Research (see below) the best VPN selection for you and download its client to your Internet device of choice.
Open a new connection and pick a remote server located in The Netherlands. Try to choose one that has good download speeds and is not overly crowded.
When the connection is secure, use a "What's My IP?" app or website to ensure that your IP address is broadcasting from The Netherlands.
Visit RTL 5's website and begin streaming episodes of "Expeditie Robinson".
What VPN Should I Use?
There are hundreds of VPN companies located across the world, but the following three are some of the best to trial and employ when you want to watch the latest episodes of "Expeditie Robinson".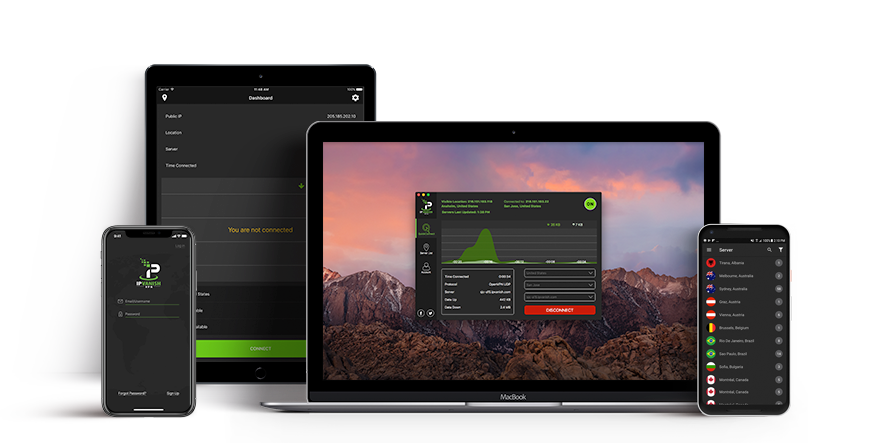 Founded in 2012 and based in the United States, IPVanish VPN is a versatile VPN and a great VPN for use with Kodi, the multi-platform home theater software.
Usually being located in the US isn't great for a VPN company, but IPVanish does have a no-logs policy and boasts more than 1,000 servers spread across 60 countries, so clearly they're doing something right. That number is tempered by the fact that IPVanish does not own all of its hardware and data centers, which means your information could be in the hands of less reliable third-party vendors.
On the technical front, IPVanish uses 256-bit AES encryption, a kill switch, and both IP and DNS leak protection.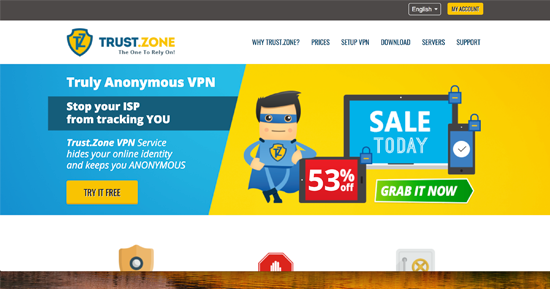 Founded in 2014 and based in Seychelles, Trust.Zone VPN is a consistent, affordable VPN service that will keep you anonymous while providing you with unlimited speed and unlimited bandwidth for all of your browsing pleasures.
It is a very good VPN for Windows users as it doesn't require a lot of memory usage nor does it interfere with Windows' standard firewall or antivirus software.
If you want to trial TrustZone, you'll have to be quick about it. The free trial is for only three days and money-back guarantee is for 10, with both limited to only 1GB of total bandwidth.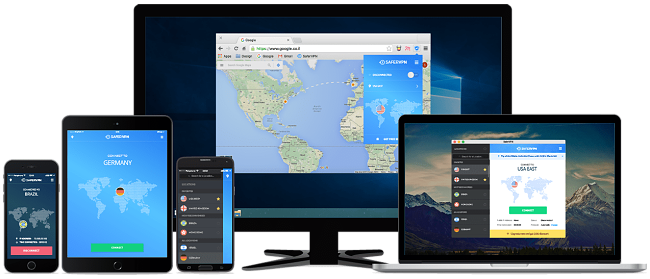 Founded in 2013 and based in Israel, SaferVPN is great for users from all over the world; whether you're looking for the best VPN in Canada, Cameroon or Costa Rica.
It has more than 760 servers located across more than 35 countries, all of which are supported by a reactive kill switch, a no-logs policy, and AES-256 encryption. It has impressive content unblocking functionality and supports both OpenVPN and IKEv2 protocol.
On the downside, its free trial lasts for just 24 hours. The good news is that when you buy your subscription, you have up to 30 days to ask for you money back, more than enough time to catch up on "Expeditie Robinson."