How to Change your IP Address and Get Unblocked by Craigslist
There are two ways you can be blocked from Craigslist. The first being specific networks such as schools and workplaces implementing firewalls to restrict access to the site. The second is Craigslist itself banning you for whatever reason.
As a world-renown advertising site, Craigslist must stay on top of their users, filtering out those that seek to do harm on the site. This is also one of the reasons why schools and workplaces aren't fond of the website being used on their networks.
Regardless of the type of restrictions set in place, we have a simple solution to access Craigslist easily. All you need to do is use a VPN.
In this article, we'll explain how Craigslist can be blocked, how a VPN can help you overcome these restrictions, and which VPNs are the best to use.
Why Is Craigslist Blocked?
Location
Since Craigslist is an online advertising platform where individuals can buy and sell almost anything, it is understandable that environments such as schools and the workplace don't like the site being used during their time. Let's face it, schools don't want their students purchasing cars, clothes, gym equipment, and all manner of things on their internet.
Craigslist can also be blocked on a national scale too. Similar to schools and workplaces, entire governments can take a stand against the site. These governments have found that if they remove the site completely, there is no chance of people buying or selling illegal items or services.
Misuse of the Site
Another way to be blocked by Craigslist is if they block you directly. You can be blocked for a number of reasons. Craigslist can be a hub for those who seek to ruin the site for others. Individuals try to scam buyers and sellers or advertise illegal or illicit goods or services. Sometimes, legitimate users can get caught up in this and are accidentally banned without a reason.
Posting Too Much
If you're not one of the scammers or illegal advertisers, you could be posting too much. Craigslist's algorithm identifies those who post too many times from the same IP address. Typical users on the site don't post 10+ ads per day, but if you do, the site may pick this up as unusual activity and block you.
Public Networks
Additionally, if you're using Craigslist from a public place such as a coffee shop, you may be feeling the effects of someone else's ban. Others using the same IP address may be participating in illegal activities on the site, so Craigslist bans the entire IP address. However, if you go home and you're still blocked, you may need to find out if others are using your private Wi-Fi.
How a VPN Helps You Unblock Craigslist
A VPN is the ultimate tool when you're looking to protect yourself online and bypass any restrictions that you may encounter over the internet. Depending on the VPN provider you choose, you'll have access to a magnitude of servers across the globe. When you connect to a different server through the VPN your device's IP address changes to mimic the IP address of the server. When it does this, you can essentially trick websites into thinking you're in the location of the server.
This is perfect for unblocking Craigslist because the block affects your IP address, not your device or account. So, all you need to do is use your VPN to connect to a server in a different location and change your IP address. Then, you'll have no issue accessing the site.
Using a Proxy as an Alternative
It is possible to use a proxy as an alternative to unblock Craigslist. However, proxies aren't as fast, reliable, or secure as a VPN. Premium VPN providers offer an AES 256-bit level of encryption that is pretty much unbeatable and doesn't sacrifice speed for security. Moreover, you don't get all the additional features such as an automatic kill switch, no logging policy, and multi-platform compatibility with a proxy.
Basically, a VPN is the absolute best option for remaining safe online and bypassing restrictions and blocks such as Craigslist.
Which VPN Is the Best?
Although there are a plethora of VPNs available, only a few provide you with the best service. Especially when you're looking to unblock Craigslist. Luckily, to save you the research, we've picked out our top 3 choices. Our main focus is the number of VPN servers on offer and the speed at which you can browse the internet.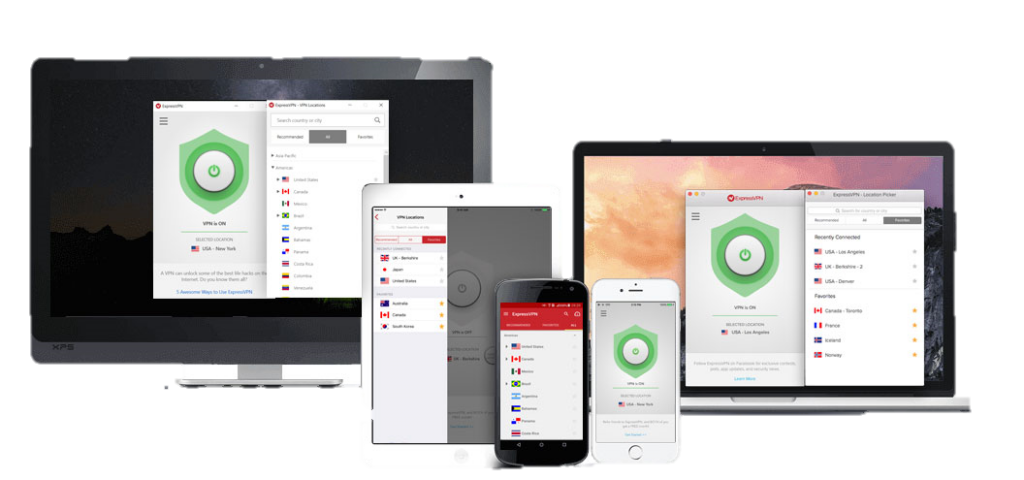 3,000+ servers

160 locations spanning 94 countries

Unbeatable speeds
ExpressVPN is renowned as being one of the fastest and most reliable VPNs on the market. Once you've unblocked Craigslist, you can still browse the internet and it won't feel like you're using a VPN at all.
With an expansive server network of over 3,000 servers in 94 countries, you won't have any issue finding a different IP address to bypass your Craigslist block and get back to buying and selling in no time.
In addition to all this, you also get the added bonus of a robust AES 256-bit encryption, Split Tunneling, zero logs policy and excellent privacy and anonymity.
Unblock Craigslist with ExpressVPN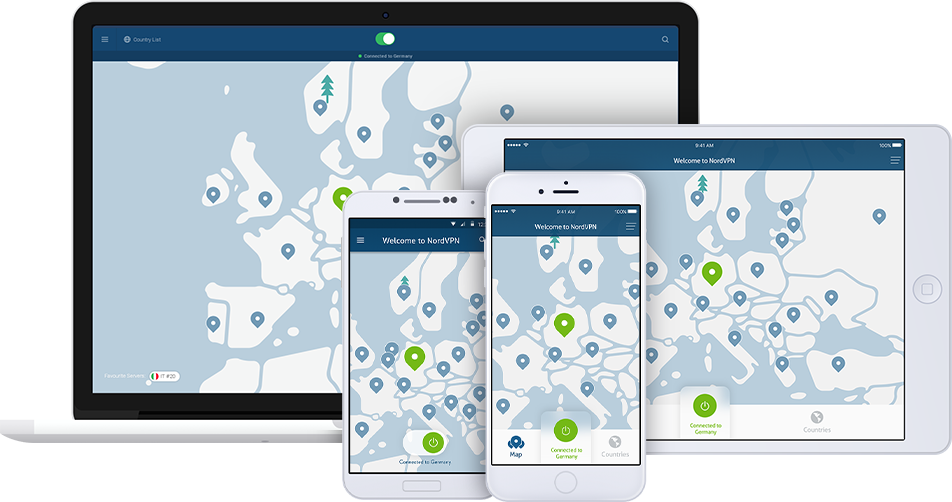 5,000+ active servers

61 countries

Connect six devices simultaneously
As one of the most popular VPNs in the world, NordVPN's service is unmatched. On top of a Double 256-bit AES encryption, you have over 5,000 servers to choose from in 61 different countries. So if you get banned again, simply change your location and start the whole process over. With the highest server count on this list, you're guaranteed to have a strong connection no matter which location you select.
When you use NordVPN, you have six whole devices you can connect to the VPN at the same time. This means that you can bypass Craigslist restrictions on every device you own as well as your family's devices.
Unblock Craigslist with NordVPN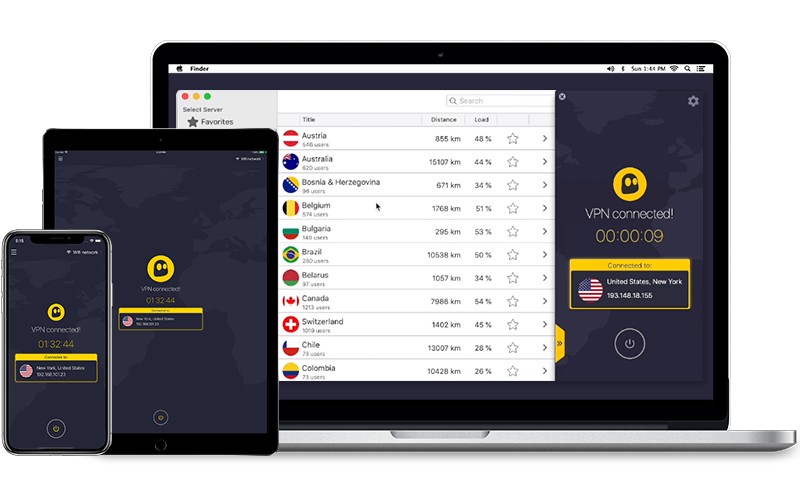 3,500+ active servers 59 countries

Easy to use interface

Free trial
CyberGhost is a fantastic VPN for those unfamiliar with the type of service, because of its easy-to-use interface which allows you to log in, connect, and unblock Craigslist in no time at all. There are 59 countries to choose from and over 3,500 servers in those countries, so don't worry about being unable to overcome these restrictions.
Unlike the other VPNs on this list, CyberGhost has a try before you buy option with their free trial. You get 7 days to unblock Craigslist and if you aren't happy with the service, you can easily cancel it.
Unblock Craigslist with CyberGhost
Regardless of which VPN from this list you choose, we can guarantee that you will have the ability to change your IP address and unblock craigslist.