Watch Russian TV's 2×2 from Anywhere with this Workaround
Last Updated by John Bennet on October 07, 2019
2×2 (Twice Two) is one of the most resilient Russian TV channels of all time. It was the first commercial TV stations during the days of the Soviet Union in 1989, only to be shut down until 2003.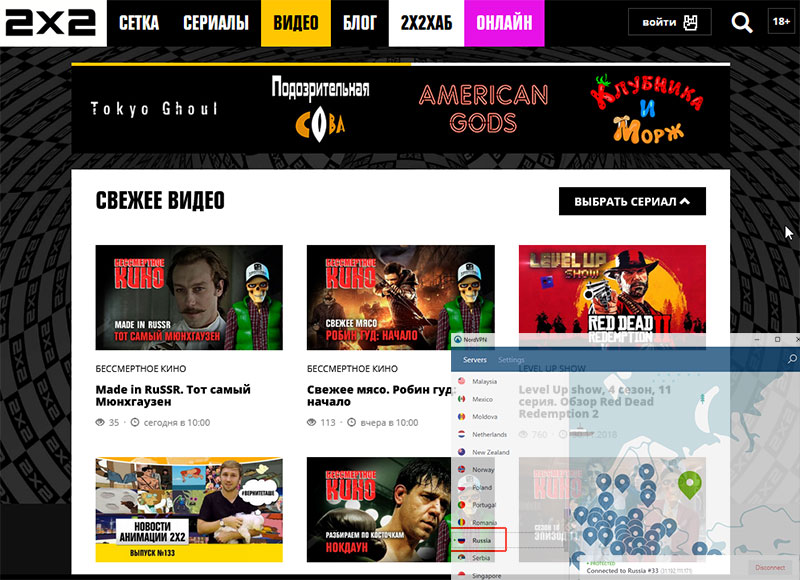 Since then, it has thrived as the country's home for
foreign animated TV series
including American stalwarts
American Dad!, Beavis and Butt-head, Family Guy, The Simpsons, and South Park.
While all of these series and many more carried by 2×2 are available outside of Russia, none of them are available in Russian or with Russian subtitles outside of the Russian Federation. This can significantly dilute the joy Russians get from watching their favorite show, especially the 20 million – 30 million nationals living outside of Russia.
Fortunately, the cause is not lost for these individuals. Using a virtual private network (VPN) is a safe, secure, legal way to watch your favorite 2×2 programming regardless of where you are located in the world.
What is a VPN and what does it do?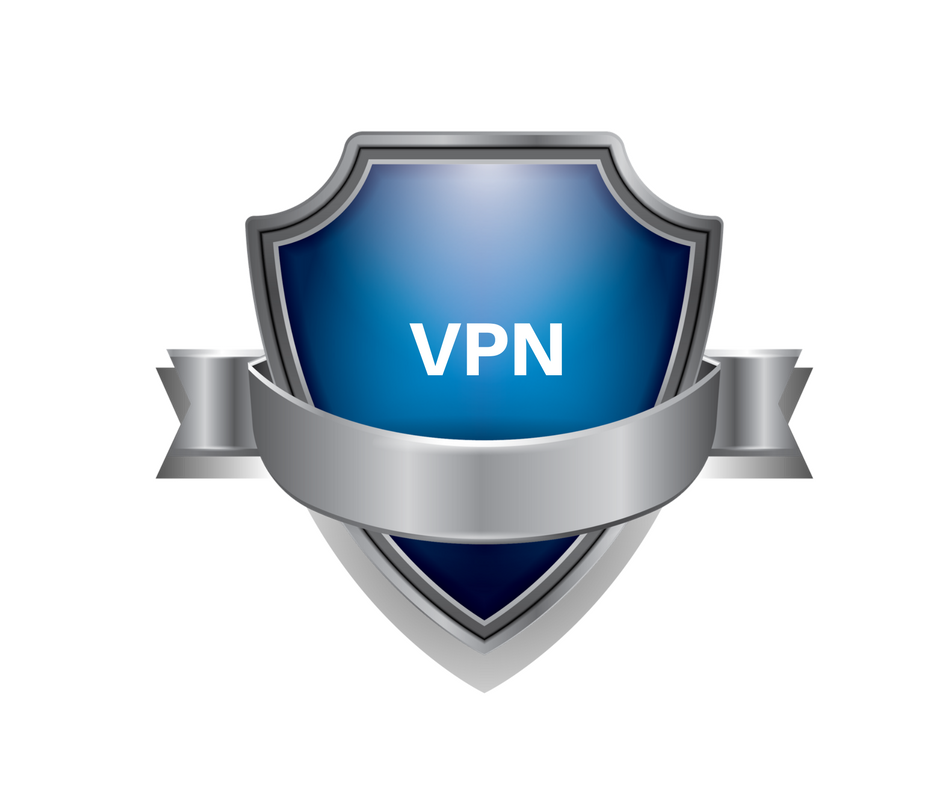 A
VPN is a software client
that makes it possible to browse the Internet
safely and securely
by using a
remote server in another country
in combination with
high-level encryption technology
. A secondary function of VPNs is to serve as
workarounds for geo-blocked websites
by connecting to a remote computer in order to emulate an IP address from the country the site is located in.
Here's how it works. The VPN allows a user to connect his computer to a remote server in Russia by way of an encrypted connection. No data that passes through the connection can be seen by any outside party, legitimate or otherwise. So, the user enters the website for the Russian Disney Channel at his end and that information request is sent to the remote server through the encrypted connection. Once there, the request is decrypted by the remote Russian computer. The request is paired with a local IP address, then sent on to the Disney Channel website.
When the Disney Channel website recognizes the IP address, it allows the user to start streaming content. The content first travels to the remote server where it is first encrypted then sent to the home computer via the encrypted tunnel.
Your computer decrypts it and you are free to watch your favorite Disney programs, regardless of if you are in Prague, Poland, Pennsylvania, or Pakistan.
What steps do you take to use a VPN to watch 2×2?
Research VPNs online and find one that fits your budget and particular needs,ensuring that the one you select has plenty of available servers in Russia.
Download and install the VPN client to your device of choice. Realize that some VPNs allow you to connect on multiple devices, so install it on as many as possible to maximize your experience.
Open up a new connection and find a server in Russia to open it with.
Make the connection and insure that your new IP address is Russian in origin by checking it on a "What's my IP address?" app or website.
Once the IP address is secure, navigate to the Disney Channel website in Russia and begins streaming your favorite shows.
What are the best VPNS for watching the Disney Channel in Russia?


HMA VPN joined the VPN game in 2005 and is known best for its wide range of servers in more than 320 locations. It does not have a kill switch or DNS leak protection, but it makes up for it with fast speeds, great unblocking capabilities, and a 30-day, money-back guarantee.
It also supports both OpenVPN and IPSec capabilities and has an easy-to-use interface for either desktop or mobile.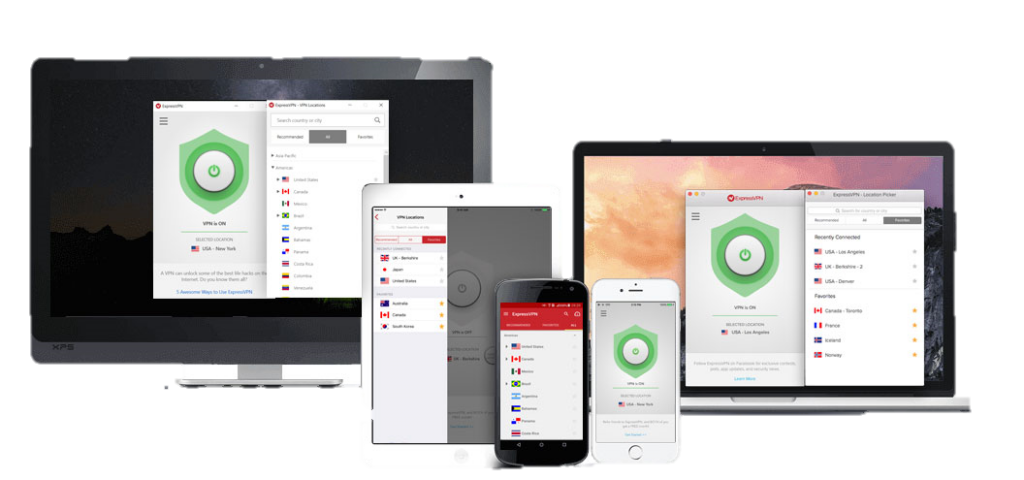 ExpressVPN operates at some of the best speeds in the industry, which helps overcome its rather high price. With servers in 94 countries, there's no shortage of places to connect; ditto when you consider ExpressVPN offers unlimited server switches and bandwidth for its customers.
It has strong customer service that is up and at them 24/7 and a 30-day money-back guarantee.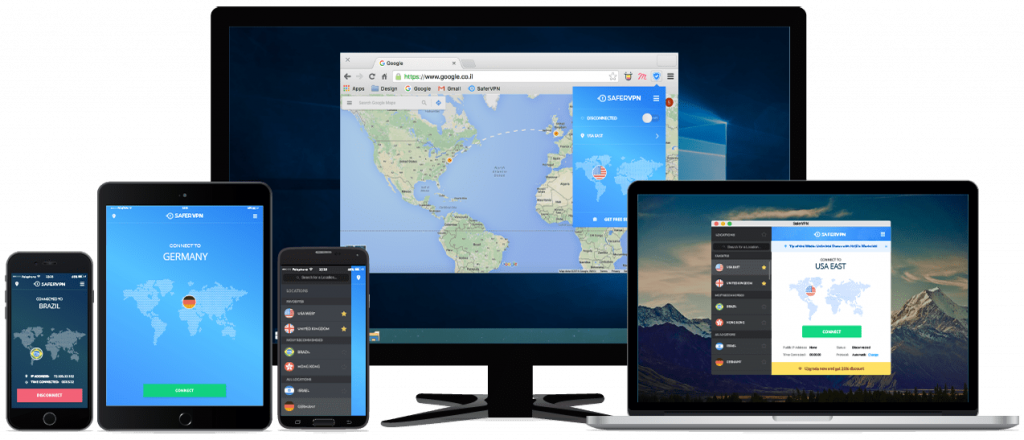 SaferVPN offers great speed and more than 760 servers spread across more than 35 countries. It is a very strong choice when it comes to unblocking content and has reliable speed.
A kill switch helps limit accidental exposure should your VPN connection fail at any point.