Take the VPN Challenge to Start Streaming Brazil's Superliga today!
Published by John Bennet on February 24, 2019
The United States has its Super Bowl; the UK its Wimbledon, and when it comes to getting Brazilian sports fans to drop everything to watch what's on TV, few events are more hyped than the Brazilian Volleyball Superliga (Super League).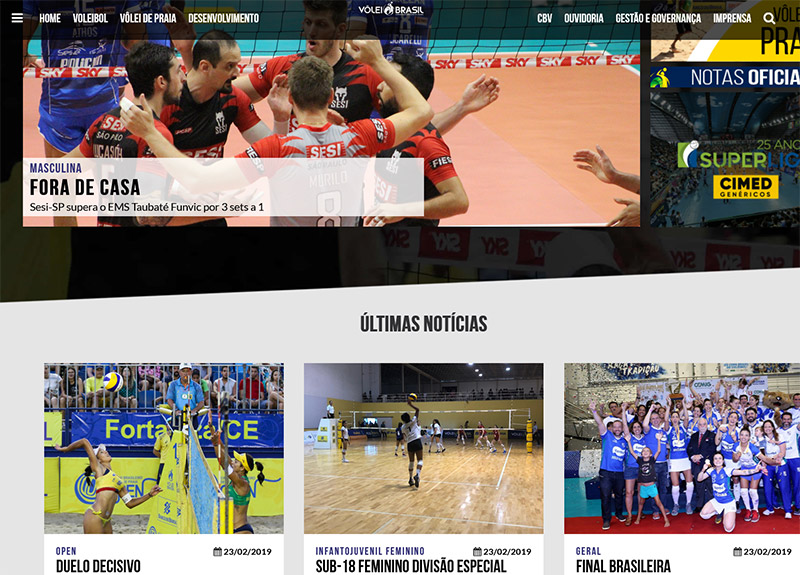 Founded in 1976 and with a revised format since 1994, it attracts not just the
greatest volleyball players in Brazil
, but from the rest of the world as well. Most of the 2016
Brazilian Olympic gold medalists
have played there recently, with 10 countries represented in the 2018 competition.
Despite the high number of foreign players and the overwhelming interest, it is impossible to watch Brazilian Men's Volleyball Superliga abroad because of geo-blocking enforced by the TV networks and websites that own its rights domestically.
Brazilians who travel or work abroad, not to mention international volleyball fans in general, don't take kindly to being denied a courtside televised seat for this unique championship. In order to wrest control back from SporTV and Globo, they use virtual private networks (VPNs) to level the playing field against geo-blocking policies.
How VPNs unlock geo-restricted content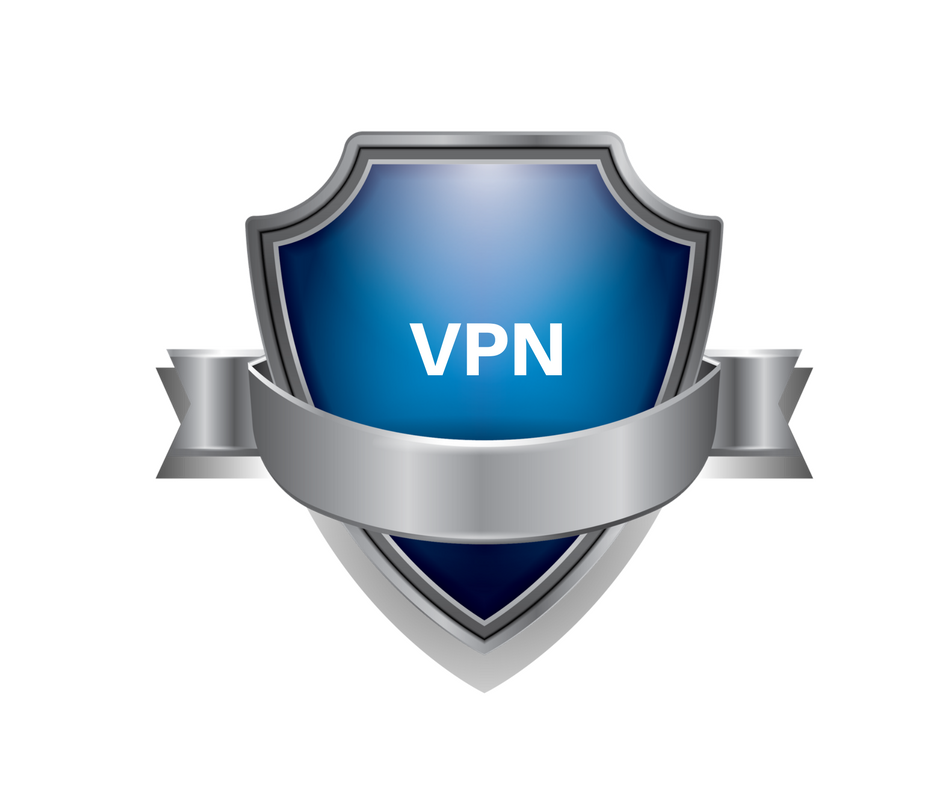 The premise of how networks and
websites geo-block content
and features is a simple one. When individuals visit websites to access content or watching streaming video, their Internet connection
includes an IP address that tells websites where they are coming from, including country, state, city
, even down to specific neighborhoods in some cases.
Geo-restriction software limits access to certain parts of a website based on what each IP address reveals. If a person's IP address does not list Brazil as its country of origin, it does not gain access. VPNs work around this technology by establishing encrypted connections between an Internet-capable device and a remote server, located in Brazil for this example.
The user will establish a connection with a Brazilian server, then send encrypted web requests to it for the site in question. The Brazilian server decrypts the request and covers it with a new IP address from its part of Brazil.
Then the request is uploaded to the Internet. When the geo-restriction software reads the Brazilian IP request, it grants access, and the user can start freely accessing the formerly-restricted site.
When video is streamed or pages are viewed, all Internet traffic is downloaded to the remote server, which encrypts it and sends it to the user's computer. This prevents the geo-restriction software from uncovering the actual location the requests are coming from.
Best VPN for watching SuperLiga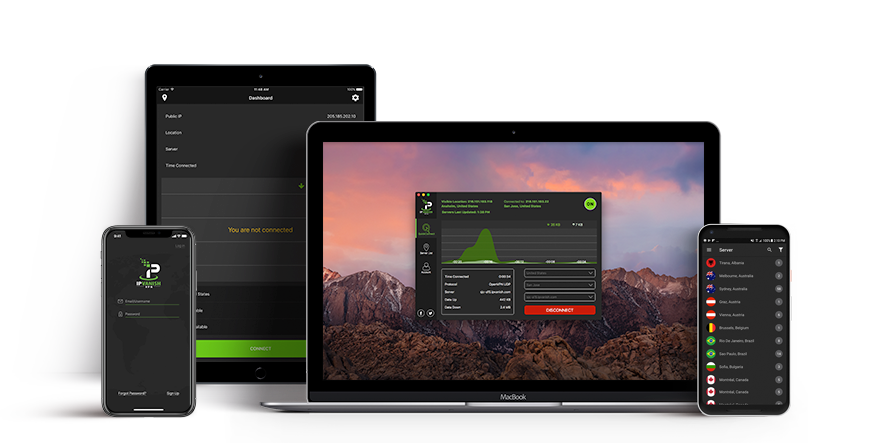 IPVanish VPN is a multifunctional VPN that is approaching its 20th birthday and has more than 1,000 current servers on hand to help with your viewing needs. Originally, IPVanish was a great go-to choice as a VPN for Windows, but as it evolved, it added most major platforms to its stable, and is now a solid VPN for Kodi, Amazon Fire TV, Linux, and more.
Despite being based in the US, it has really strict security protocol. This includes zero-log policies, SOCKS5 web proxies, and unlimited server switching. The VPN can be run on up to five devices at a time and has a clean interface that will make even the most novice user feel at home.
And with its home base providing a lot of its servers, it's an ideal VPN for Canada and the USA as well.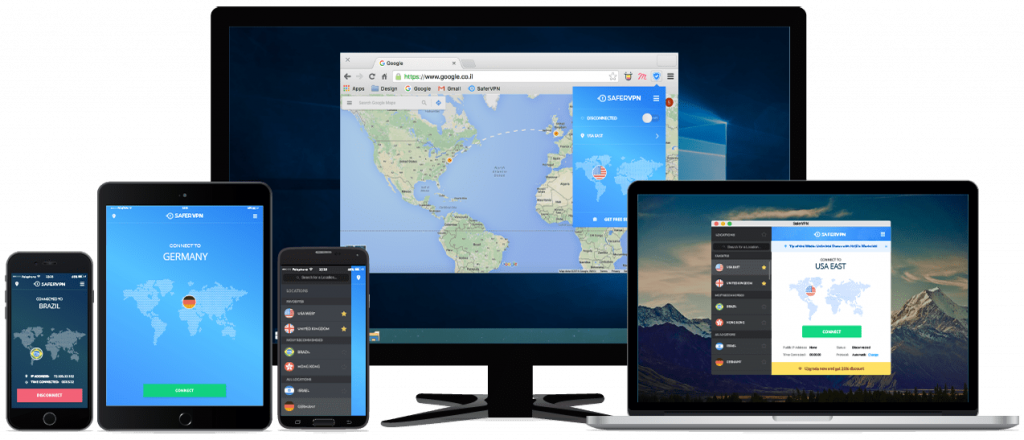 SaferVPN specializes in unblock geo-restricted content and is based in Israel. Its combination of 760 servers from more than 35 countries is nothing to write home about, but it gets the job done in terms of catering to larger countries such as Brazil.
It has 256-bit encryption, a kill switch, a strict no-logs policy, and supports both OpenVPN and IKEv2 encryption protocols. It has a free trial, albeit just for 24 hours, but a 30-day money-back guarantee is also present and more generous.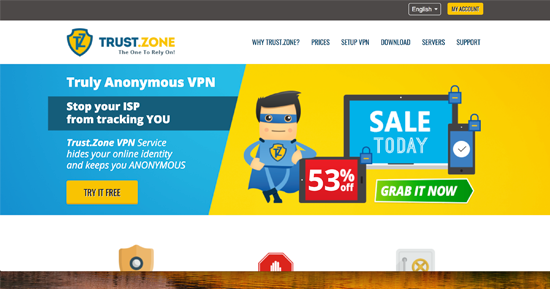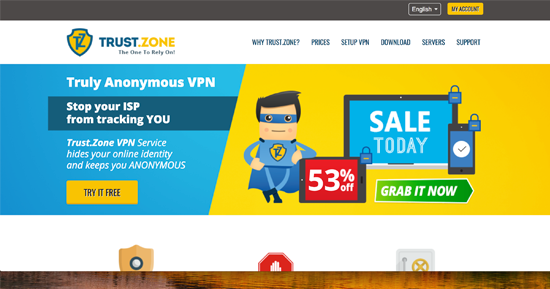 Trust.Zone VPN combines safety and affordability. It is not the most potent of security forces, carrying only a kill switch and a no-logs policy to keep you safe.
You'll have to decide in a hurry if this is the VPN for you; as the free trial is only three days and the money-back guarantee lasts for just 10. There are more than 30 countries on Trust.Zone's radar, but it provides unlimited bandwidth as part of its standard package.