Can't View Dutch TV's NOS in Turkey? Here's the Solution
Published by John Bennet on February 24, 2019
Turkish fans of Dutch public service TV broadcaster NOS (Nederlandse Omroep Stichting) received a rude awakening in the final days of 2016 when its website was abruptly blocked in the Middle Eastern country. The block came as a result of NOS broadcasting a video of Russian ambassador Andrei Karlov being assassinated by an off-duty police officer days earlier at an art exhibition in Ankara.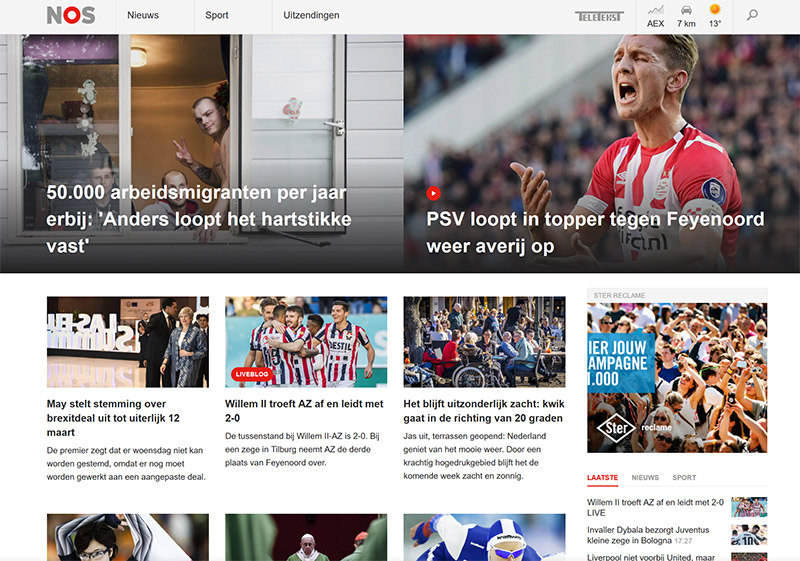 Turkey's BTK authority
declared that the video should not have been played
and censored nos.nl for doing so, although it did not fess up to the block for nearly two weeks. The assassination, in which the off-duty police officer ranted and raved in front of television cameras, led to a social media shutdown and national broadcast ban.
This is yet another example of the Turkish government making snap decisions to block websites without warning. Fortunately for those living in Turkey who enjoy watching nos.nl, the opportunity to do so still exists thanks to virtual private network (VPN) technology.
2019 VPN Statistics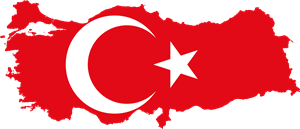 Turkey is one of the leading countries in the world when it comes to
VPN usage
, ranking third in percent of population using it at 32%. India and Indonesia are tied for first at 38% each.
Turkish residents using VPN technology for the same reasons as most people around the world. The first reason is to access better entertainment content, a full 50% of VPN users claim this. Accessing social networks is the No. 2 reason at 34%, followed by anonymity at 31%.
Accessing restricted sites, such as nos.nl in this case, ranks fifth at 27%.
What does a VPN do?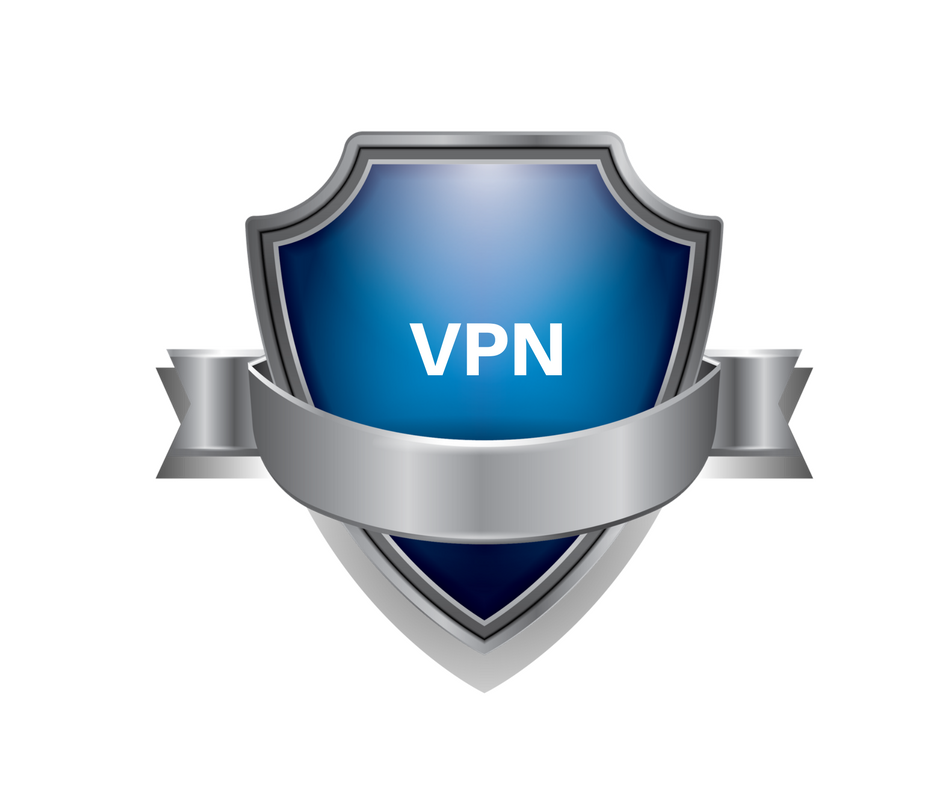 A VPN connects an Internet device of your choice to a
remote server located in a different region
, usually a different country or different state. The main purpose of using a VPN started with businesses seeking to
protect their data
when transferring it using unsecure networks.
The VPN uses encryption to safeguard data as it passes between a source and a destination. Eventually, fans of various forms of entertainment and streaming services began using VPNs to mask their locations and unlock geographically blocked content, such as various versions of Netflix.
VPNs are also used by citizens of countries that practice Internet censorship, such as China and Turkey, to circumvent their home countries' security protocol and view blocked websites, such as YouTube, Wikipedia, and Facebook.
When connected to a remote server via a VPN, a user can send all requests and uploads to the Internet via that remote server, which masks the original IP address with a generated one. This masks the original user's location and allows them to surf the Internet with a certain degree of anonymity.
What is the best VPN for Turkey?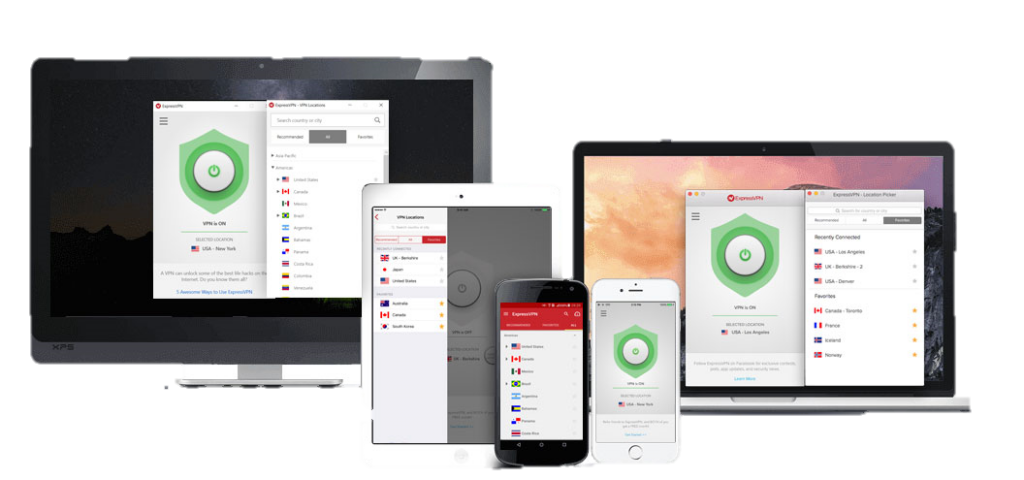 If you haven't heard of ExpressVPN, then you haven't been paying attention. It's the year-in, year-out fastest VPN service by far, and it keeps expanding the other aspects of its offering to deliver one of the most comprehensive packages out there.
The speed is always top-notch, thanks largely to servers in a whopping 94 countries. But speed isn't everything, and ExpressVPN's team of experts knows it. That's why it also offers unlimited bandwidth and server switches as well a 30-day risk-free trial offer.
If you don't like it, just let the ExpressVPN team know in those first 30 days and you'll get 100% of your money back.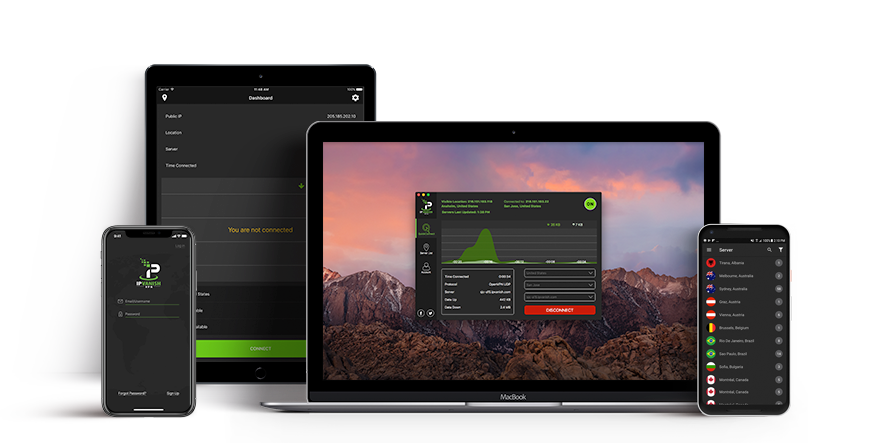 IPVanish VPN will celebrate its 20th birthday in 2019, a veritable dinosaur in the VPN field, but still lumbering along thanks to more than 1,000 servers spread across some 60 countries.
IPVanish was originally just a VPN for Windows but has spread out to include macOS, iOS, Android, Linux, Amazon Fire TV, and Kodi. The "vanish" in its name is appropriate as it allows users to disappear thanks to IP and DNS leak protection a kill switch, and 256-bit AES encryption.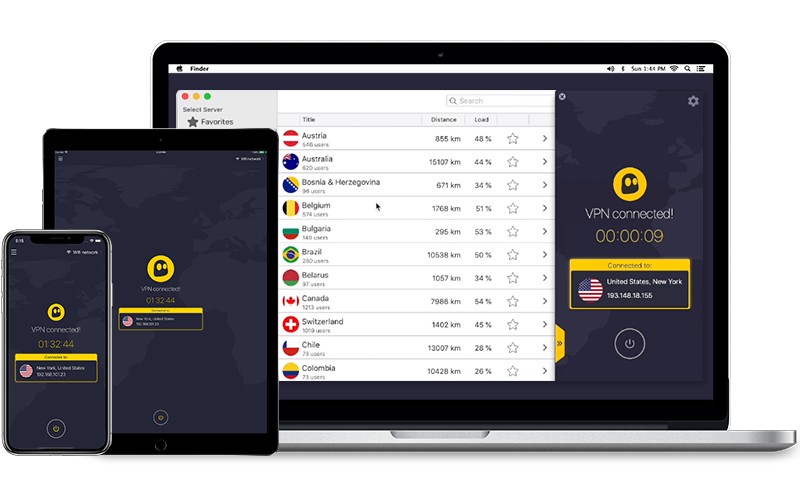 CyberGhost VPN has a lot going for it, starting with being out of the 14 Eyes countries that share intelligence being that it's located in Bulgaria.
With more than 3,000 servers, it can pack a punch all over the world and impressively it built its own servers to dramatically lessen the risk of a third-party acquiring or selling your data. Another nice perk is that you can connect up to seven devices at a time with CyberGhost.