How to Watch Netflix in Turkey (Updated After 2019 RTÜK Regulations)
Last Updated by Kate Hawkins on January 04, 2020
Recent regulation changes in Turkey have prompted concerns that access to streaming sites could be blocked or censored. The new regulation gives the Radio and Television Supreme Council (RTÜK) oversight over all online content. This supervision includes streaming and news sites.
This could mean that you won't be able to watch Netflix in Turkey if the content is blocked.
If you want to continue watching your favorite shows and movies, you'll need a VPN to bypass any potential content blocks. With a VPN, you'll be able to stream Netflix in Turkey without bandwidth throttling while protecting your data.
It's essential to choose a VPN with unlimited data, superior security, and exceptional geo-restriction bypass technology.
Top 3 VPNs for Bypassing Turkey's Online Censorship
Using a VPN to watch Netflix in Turkey is legal. As online content restrictions change, their use is a bit of a gray area. As such, it is important to use a VPN that guarantees your data security.
My top choices are some of
the best VPNs in Turkey
. They will keep your streaming anonymous for your peace of mind.
1. ExpressVPN: Unlimited Streaming at Lightning-Fast Speeds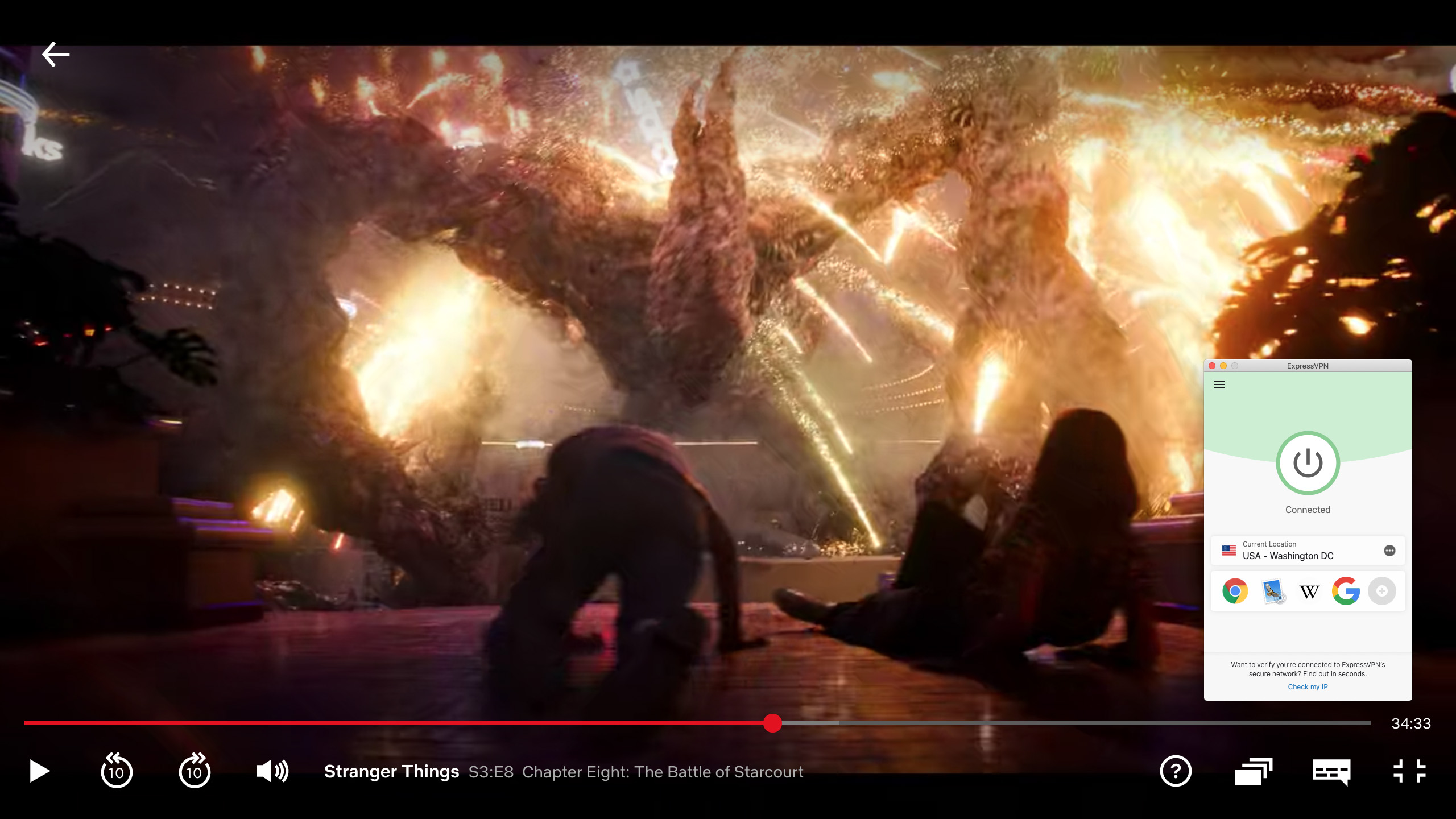 3000+ servers in 160 locations in 94 countries
Best in class encryption, IP masking, and TrustedServer technology for superior security
Unlimited data with zero bandwidth throttling
30-day money-back guarantee
ExpressVPN is my top choice for its combination of speed and security. Its promise to never limit download data and huge number of servers mean fast streaming speeds with minimal buffering. Perfect for catching up on your favorite movies and shows without interruption!
For security-conscious streamers, ExpressVPN provides a host of premium features to keep you protected. TrustedServer technology removes the risk of sensitive information being stored, keeping your online activities anonymous.
ExpressVPN's ability to hide your IP address changes the appearance of your online location. This gives you the freedom to watch Netflix in Turkey, bypassing geo-restrictions.
Watch Netflix with ExpressVPN today
2. NordVPN: Guaranteed Security While Streaming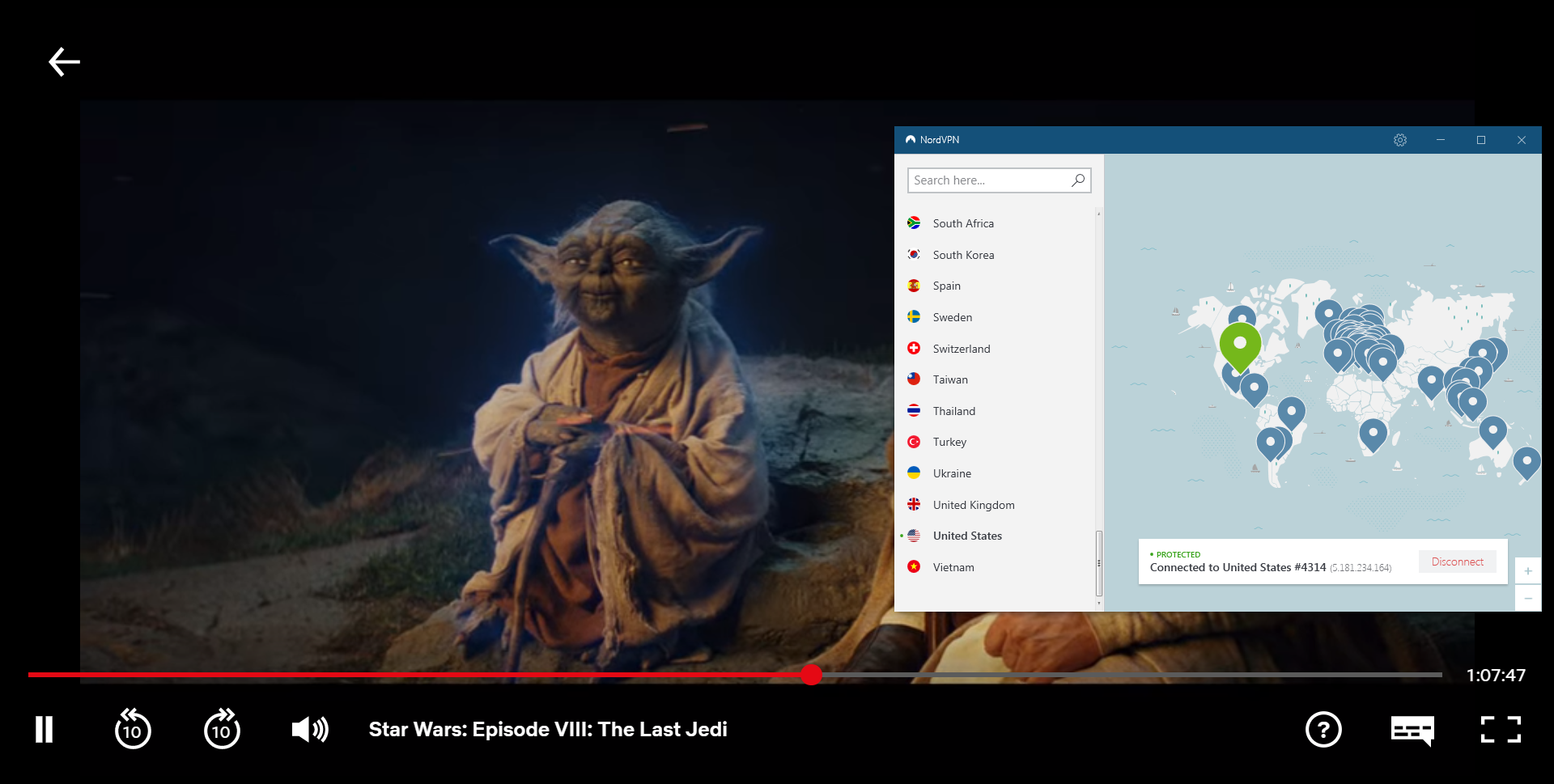 5700+ servers in 60 countries
Military-grade encryption, CyberSec, and automatic kill switch provide peak data security
Zero bandwidth limits or data restrictions
30-day money-back guarantee
NordVPN provides layers of strong security to protect your data and identity while streaming. Data encryption keeps your activities private even from government censorship, so you can always access your content without concern.
NordVPN's zero-log policy keeps your browsing history anonymous too. This lets you stream Netflix in Turkey or view other restricted content privately.
NordVPN also offers you the ability to increase your protection with its Double VPN feature. Double VPN sends your traffic through 2 VPN servers, making it harder to track. This is especially useful in a country with content restrictions and censorship. It does slow your connection, but I found I was still able to watch Netflix when using it.
Watch Netflix with NordVPN today
3. CyberGhost: Bypass Geo-Restrictions with Ease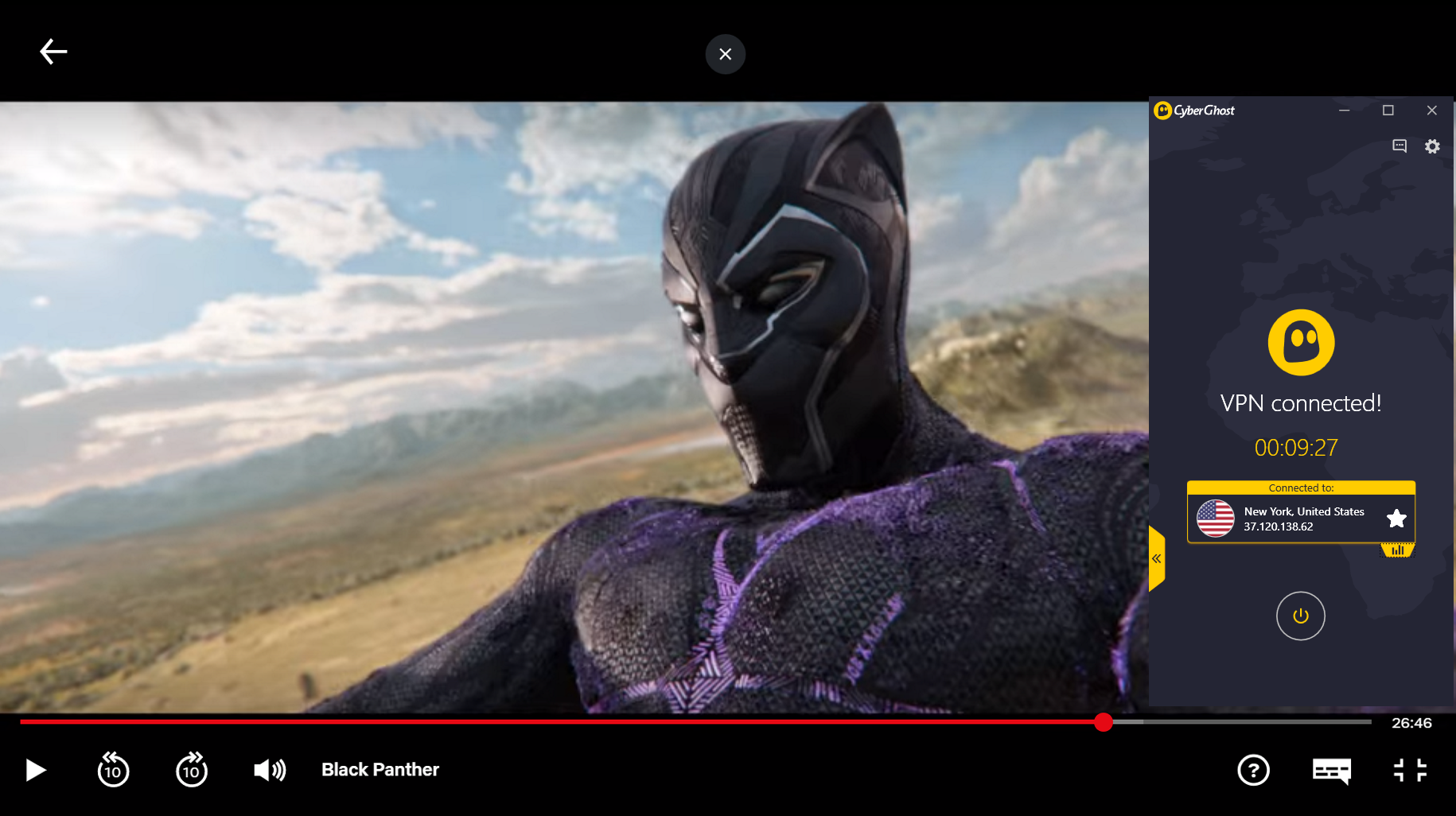 4600+ servers in 60+ countries
Access to NoSpy servers, adapts encryption to your device, zero-logs policy
Unlimited bandwidth and traffic
45-day money-back guarantee
CyberGhost VPN is able to bypass geo-restricted content easily. Its vast number of servers around the world make streaming Netflix simple, even if the content is restricted in your location.
Encryption levels are easy to manage, meaning you get to control your VPN experience and adjust it to your needs.
With its NoSpy servers, CyberGhost offers you a unique security feature. Its independently operated and maintained servers reduce the possibility of data leaks, external interference and promote a guaranteed zero-logs policy. Located in Romania, these servers are outside of government jurisdiction, ensuring your online safety.
Watch Netflix with CyberGhost today
How a VPN Helps You Avoid Censorship in Turkey
As censorship becomes a more pressing issue, you want to know you can still watch Netflix in Turkey while maintaining your anonymity.
You want to be sure you can also watch PuhuTV and other content. When specific sites are censored, a VPN helps you access them in the following ways:
IP address masking: Hiding or changing the location of your IP address tricks sites into thinking you're somewhere else and unblocks content for you.
Unlimited streaming: Countries with heavy censorship can sometimes find their internet is throttled. Using a VPN bypasses bandwidth restrictions for faster downloads and buffer-free streaming.
Zero-logs policies: Your ISP can log your browsing activities. Using a VPN prevents your ISP (or anyone!) from seeing or storing your browsing history, protecting your data.
Geo-unblocking: Netflix has excellent VPN detection technology. However, there are VPNs that can bypass the Netflix proxy error and access Netflix from anywhere.
Netflix Isn't the Only Site Affected by New Censorship Laws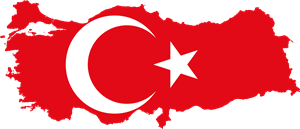 As the RTÜK has the right to supervise all online content, other sites are at risk of being blocked or censored in Turkey.
Social media sites like Twitter and Facebook have been restricted before, as well as YouTube and Periscope. External news sites like Medyascope and Deutsche Welle Turkish face scrutiny.
"Freedom of speech" sites like Google and Wikipedia could also be censored. Even Turkish online streaming sites could come under fire and face censorship.
Fortunately, you can also watch BluTV and similar content using a VPN.
Watch Netflix with ExpressVPN today
Keep Yourself Secure While You Stream Netflix in Turkey
Censorship is a challenge you could face if you want to watch Netflix in Turkey — using a VPN is a reliable solution for a low monthly price.
My top choices are great value with so many premium features and guarantee your privacy and anonymity.