How to Install a VPN on your Amazon Fire TV Stick
Last Updated by John Bennet on June 19, 2022
Bypass geo-restrictions and improve your security by using a VPN with your Amazon Fire TV Stick.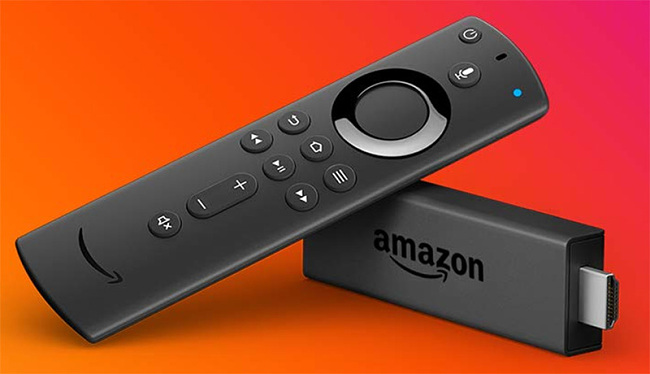 If you use a Fire TV Stick but have problems accessing your favorite shows while abroad on vacation or business, you will have better luck accessing restricted content by using a Virtual Private Network (VPN).
It will also give you that added level of protection needed to keep you safe, secure and anonymous online. You may ask: How can I install a VPN service directly onto my Fire TV Stick device?
Thankfully, the steps are easy so we've outlined them below.
Install a VPN on Amazon Fire TV Stick with the App Store
If your VPN provider has a dedicated app, it's simple to install the service right through the app store.
Go to your Amazon Fire TV Stick and type the VPN name into the app search.
If you don't see the VPN listed, you'll need to select our second method of installation.
Click on your VPN and download.
Once downloaded, open the app.
Sign in with your credentials.
Select your VPN location and connect.
Stream knowing that your data remains protected.
Install a VPN on Amazon Fire TV Stick with the APK File
If your VPN isn't in the app store, it's still possible to get it on your Fire TV stick with the APK file available on the website.
Install "Downloader" onto your Fire Stick.
Open the Downloader app.
Enter the URL for your VPN's APK file. You'll find it on the VPN webpage related to the provider's Android app.
Download this file and install it.
Because you downloaded it through another application, you need to go to "Settings" and "Applications" to find it.
Head to "Manage Installed Applications" to find your VPN.
Click on it and launch the service.
Sign in with your credentials.
Select the server location you desire and connect.
Start streaming.
Install a VPN on Your Router
If your VPN provider doesn't have an app or APK file, there's still an option for you to install it on your router for network-wide protection.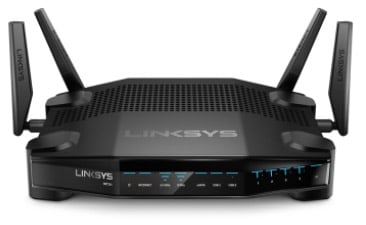 If the VPN supports your router, install it there instead and every device that connects to it remains protected. The best part about this is your router only counts as one connection no matter how many devices you attach to it.
2,000+ servers in over 94 countries
30-day money-back guarantee
5 simultaneous connections
Most people turn to ExpressVPN because their speeds are exceptional. While many VPN providers have slower speeds due to encryption, ExpressVPN offers fast, reliable connections.
They also provide an extensive selection of servers from around the world. This allows you to access content from any country. On top of that, they utilize state-of-the-art encryption practices. With their security features, you also receive access to a kill switch and DNS leak protection.
Because they maintain a zero logs policy, you can access content anonymously. There's no limit to bandwidth or the types of data you access, so it's the best app for accessing Kodi or other online services. Plus, they provide a 30-day money-back guarantee if you're not satisfied.
Offers a huge number of servers in at least 60 countries
Excellent speed and performance
Supports up to 10 different devices
IPVanish VPN remains a popular option because they have a dedicated Fire Stick app. This makes installation easy and simple, even for beginners. In addition, they also provide AES 256-bit encryption and various other security features such as an automatic kill switch and DNS leak protection.
Just like with the other two options, their speeds are fast, so you'll have no trouble watching your favorite shows. There's no restriction on data, which makes this an ideal choice for Kodi users as well.
The extensive selection of servers makes it simple to bypass any geo-restricted content. The only downside is that they don't provide a 30-day money-back guarantee; it's only seven days.
Benefits of Using a VPN with Your Fire TV Stick
By using a VPN on your Fire TV Stick, you receive numerous benefits. Here are just a few of the most important.
Exceptional security – Fire OS is an Android system and vulnerable to hackers. With a premium VPN provider, all your data gets encrypted so your personal information remains secure.
Protection on public Wi-Fi – If you travel, it's likely you use public Wi-Fi connections. This puts you at risk unless you encrypt your data with a VPN service.
Access foreign content – With all the entertainment possibilities open to you, it's natural to want to experience them all. The trouble is, many international sites are geo-restricted. With a premium VPN, it's easy to choose a server in another country to give you a new IP address. Then, you'll have access to content anywhere in the world.
Kodi usage – Fire TV Stick owners love to access Kodi. That comes with potential risks. You might violate copyright laws without even knowing it, which is why you want the anonymity of using a VPN.
Using a Free VPN on your Amazon Fire TV Stick
We don't really recommend using a free VPN with your Amazon Fire TV Stick. Free VPNs can leave you open to cyberattack, poor security options and slow speeds.
The reputable free services also cap your bandwidth or limit how many servers you have access to. This isn't ideal for using with your Fire TV Stick.
The companies that don't limit your usage are often up to shady business practices. They either sell your data to advertisers, or they inject your system full of ads and malware.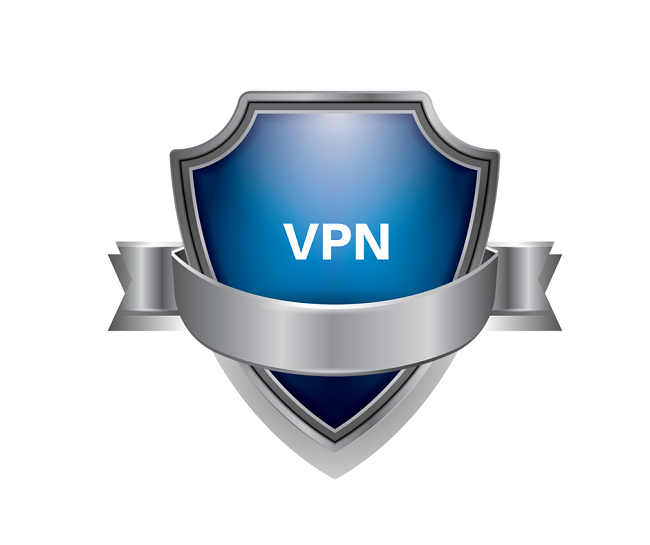 Do yourself a favor and invest in a
premium VPN service
. It only costs a fraction of what you'll pay if your data becomes compromised. Your protection is worth every cent!
Final Thought
The World Wide Web is open and the possibilities are endless with your Amazon Fire TV Stick – just make sure you're protected.
Bypass geo-restrictions and improve your security by using a VPN with your Fire Stick. With all the VPN services we've recommended above offering a free trial or money-back guarantee, why not try one out for yourself!