Changes in the Travel Industry's Use of Dynamic Pricing in 2022
Last Updated by Bonnie Aleman on July 01, 2022
Consumers have long understood that the price paid for seat 1A on flight 1234 could be different for one day to the next. Dynamic pricing means companies set and adjust fees based on variable factors like seat availability, demand, and travel dates.
The concept extends to hotels, rental car agencies, train tickets, and even theme parks admission costs, especially online.
There are two critical challenges with dynamic pricing:
How do you know the right time to buy.
How far will companies go to maximize revenues?
Dynamic Pricing in 2019
Targeted marketing practices, ramped up by companies like Facebook and Google, are now transforming how companies use dynamic pricing within the travel industry. In 2019, instead of relying solely on demand metrics, companies now include more personal data points in their pricing algorithms.
For example, when you search for a flight, the airline uses your IP address, online profile, and rewards profile to gain access to a lot more personal information before revealing a price. Companies consider previous travel, previous searches, location, online purchase history, and a host of other data points.
The Avant-Guide Institute travel trend expert, David Levine, explains, "Big data is allowing airlines and other businesses to ID individual purchasers and tailor prices specifically to them."
How Dynamic Pricing Impacts You
Trip planning typically involves multiple searches across days, weeks, or even months. You'll search for travel, accommodation, as well as things to do, places to visit, events to attend, and restaurants to try.
Using the same computer for all your web browsing activity allows travel companies to follow your every move. The price of a flight might reflect your itinerary choices. If you can afford to pay for a five-star hotel experience, then an airline might charge you more.
The price might be different for people from different parts of the world. Multiple visits, comparing prices with the same company, for the same dates, could also cost you more.
Consider these examples.
Christopher Elliott wrote an article for Frommer's detailing his experience searching for a car rental in New York City. When he sought a rental car rate indicating he was from Israel, the rate was $59 per day. Changing his location to America, the rate went up to $78 per day.
At WizCase, we checked rental car rates over a week, from the same computer. A full-size car, picked up from Hertz at the Dallas Airport, was initially $174.06 prepaid, or $232.08 as a reservation paid at the counter.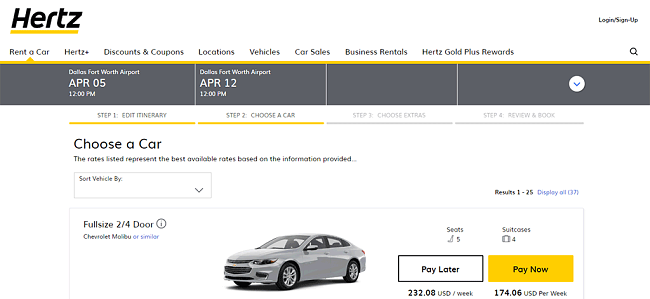 A week later using the same search parameters, that same car showed a prepaid price of $276.42 and a later pay price of $368.56. The same rental company, the same vehicle.
Over $100 difference in price
.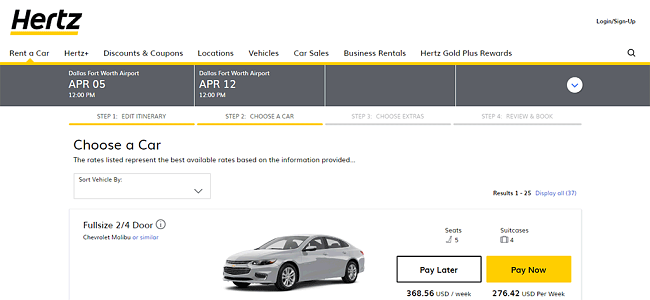 And it's not just Hertz.
Virtually every rental car company, hotel chain, and airline use these strategies to maximize revenues
.
Three Ways to Prevent Travel Companies from Spying on You
There are three easy ways to protect yourself from price gouging due to dynamic pricing structures used by travel companies.
Book through a travel agent


Travel agencies keep your information completely anonymous. Travel agent web searches are not subject to the same algorithms because they book through a separate computer program which provides competitive rates on travel services based on different criteria.

Erase your search history


Deleting cookies, erasing your search history, or using a different computer are ways to mitigate dynamic pricing increases. However, in many cases, even after a reboot, you could still encounter a pre-filled search for your preferred travel dates.

Go Incognito with a VPN


Perhaps the easiest way to hide your search history is to use a VPN. It will mask your IP address preventing companies from tracking your search history, purchase history, location, or other private background data before deciding how much to charge.
How a VPN Will Protect Your Privacy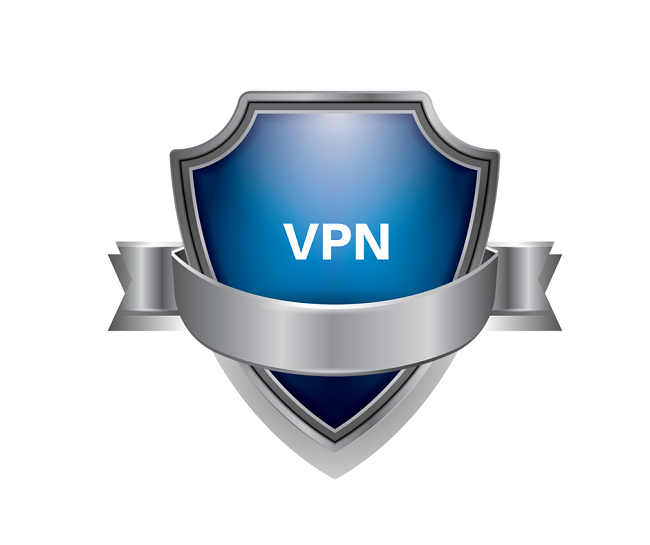 VPNs
have protections in place to
hide your identity
, so you
remain anonymous
. Choose a company that
does not keep activity logs
of browsing activity or stores your information. Then, each time you browse the web through the VPN, it is as if you are visiting websites for the first time.
When using a VPN, you choose the country and server you want to use. You can now book travel from whichever location offers the best price based on the IP address, rather than your actual location and your search history.
Using a VPN
Choose a VPN with strong privacy policies
Turn the VPN on before beginning your travel planning
Safely check and compare prices, knowing companies are not using your interest in a brand or location to raise your costs.
The Top VPNs to Use When Booking Travel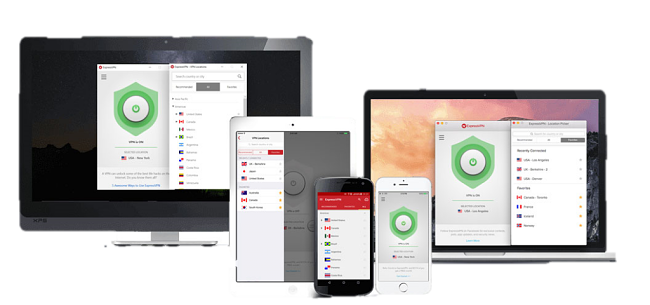 3,000+ global servers
Compatible with Windows, Mac, iOS, Android, and more
24/7 customer service
30-day money back guarantee
With secure servers in 94 countries, ExpressVPN supports a worldwide network.
A no logs policy, 256-bit AES encryption, and hidden IP technology will keep you invisible when browsing the web.
The company also offers whitelisting, which allows you to choose certain websites, which it will recognize to eliminate the additional security requirements when logging in from a new location for financial accounts, social media, and other frequently visited websites.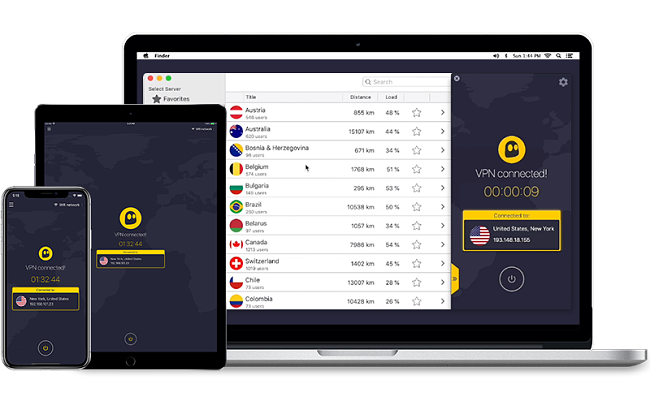 3,500+ global servers
Compatible with Windows, Mac, iOS, Android, and more
24/7 customer service
45-day money back guarantee
The CyberGhost VPN is an excellent pick for beginners. It is easy to set-up and easy to use. With CyberGhost, you remain invisible online, with IP address obfuscation, and does not maintain any activity logs for anyone to track. Even if you have multiple log-ins from the same server, it will always appear to be your first visit to a particular website.
256-bit AES encryption, DNS and IP leak protection, and a kill switch protect your anonymity, while ad, malware, and tracker blocking keep you secure.
Final Thoughts
AI has changed the way companies price products and services. The coming will lead to even more changes as companies focus on targeted marketing on an individual level.
Becoming invisible online through a VPN will not only protect your privacy but could save you hundreds of dollars on your next trip.