VPN No Logs: The REAL Story & Why YOU Need to Know It
Last Updated by Brittany Hall on July 22, 2021
If you're using a VPN the last thing you want is for some government agency to get their hands on your online logs. This is exactly what can happen if you use a VPN that keeps logs.

Think about this scenario: You visit a website, whether it's an adult entertainment website, torrent website, or any number of pages that are on a government watch list, and instantly become a person of interest despite not doing anything wrong.
All the police would have to do is ask your ISP which customer that IP address belongs to and then they can start to dig through your private life.
However, if you are using a VPN, things get more complicated. Instead of getting your IP address, they would bet the IP address of the VPN server instead.
The police would have to ask (or subpoena) the provider of the VPN service to hand over any data it has that relates to that specific IP address. If no logs are kept, then the provider has nothing that it can hand over to the police.
After much careful research and examination of VPN privacy policies, we have come up with the five best no-log VPNs available (click here to jump straight to the recommended VPNs). This guide will also explain what VPN logs are, who keeps them, and why you should care.
The Three Kinds of VPN Logs
In the simplest form, VPN logs are the data that VPN providers store regarding the usage of their service. The entire internet connection of users is routed through the provider's servers, so information available is only limited by usage.
Therefore, you need a VPN service you can trust. The information a VPN provider may or may not store can generally be sorted into three categories: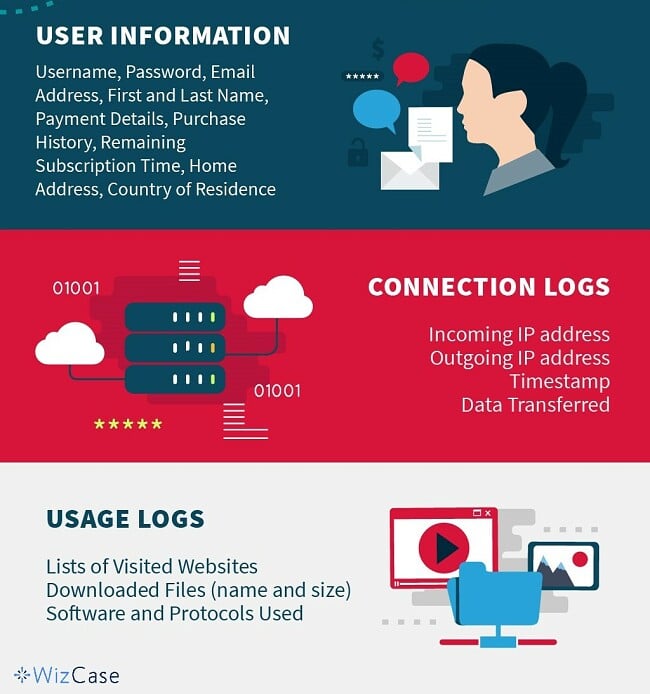 This is general information about users, and typically includes some if not all of information listed below:
Username
Password
Email Address
First and Last Name
Payment Details
Purchase History
Remaining Subscription Time
Home Address
Country of Residence
Unless you pay for the service anonymously with crypto currency, your IP address and/or username is usually associated with payment details.
Connection Logs are the records of all incoming and outgoing connection to a VPN server. This data is typically used for optimizing the VPN service and troubleshooting issues. These logs usually consist of:
Incoming IP address (Normally assigned to your device by your ISP)
Outgoing IP address (Assigned to your device by the VPN server)
Timestamp (The start and end date of your VPN connection)
Data Transferred (The amount of data transferred during the usage session)
Connection logs also help the provider run the VPN service, such as providing support and a smooth operation.
VPN providers usually have access to the same information as your Internet Service Provider (ISP) about your internet usage.
In some countries, the ISPs are required to log your usage of the internet. If VPN providers were to log the same information, the following is what they may log:
Lists of Visited Websites
Downloaded Files (name and size)
Software and Protocols Used (such as Netflix, BitTorrent, Skype, etc.)
There's no reputable VPN provider that routinely keeps usage logs (at least not one that we'd ever recommend). Many, however, do keep connection logs, some of which do so due to the laws of the country they're based in.
Several providers that claim to have a "no-log" policy mean they don't keep usage logs, but many keep connection logs. You should avoid any VPN service that keeps usage logs. Most of the ones that keep connection logs are free VPNs.
Some examples of VPN providers that claim to keep "no logs" but actually keep basic connection logs are TunnelBear, Windscribe, and Betternet.
What "No Logs" Actually Means
To put it simply, "no logs" means that the VPN provider doesn't keep any logs whatsoever. This can be difficult for a VPN service to actually implement if they also need to enforce time, bandwidth, or device restrictions, which are often used by free VPNs.
A commonly accepted definition of a "no logs" policy for providers is that no information that can be used to identify a user is stored for any time more than a few minutes after the VPN server connection has ended.
Why You Should Care if the VPN has a No-Log Policy
It's extremely bad for the reputation of a VPN provider to cooperate with any requests to hand over data on users, such as requests from the police or government.
However, while the process of forcing a provider to disclose information can be expensive and lengthy, it can be done.
The employees of a VPN provider certainly aren't willing to be arrested to protect users. However, if there isn't any data stored, then the provider doesn't have anything to hand over.
The data collected from your usage could let people find out quite a bit about you. Even if you don't visit any questionable sites and think you have noting to hide, your data can be sold to third parties for marketing purposes. If you use a free VPN service, you may be paying the provider with your information.
Protect Your Privacy While Using a VPN
The number of VPN users has been steadily increasing over the past several years. According to the latest study, nearly 25% of internet users have used a VPN in the past month. This is partly a result of the increasing privacy concerns throughout the world. Some don't want their location known, others want to be able to bypass the geo-restrictions of streaming platforms like Netflix, and other simply want the added layer of privacy for a little more peace of mind.
No matter what the reason may be behind using VPNs, you should know the basics of VPN security to get the most out of what you're paying for the service.
While the concept of a VPN can seem complex, and the terminology that goes with it confusing, there's only a handful of things you really need to know, and at the top of this list should be a no-logs policy.
Most VPN providers will be sure to state how all connection and traffic logs of their users are deleted, along with other sensitive information.
However, it's not uncommon to think a VPN service is perfect when it comes to privacy, only to find out later that their logging policy isn't as private or strict as their marketing had you believe.
So how can you be sure you are getting a bulletproof, transparent VPN that has a true no-logs policy?
The

Best

No-Log VPNs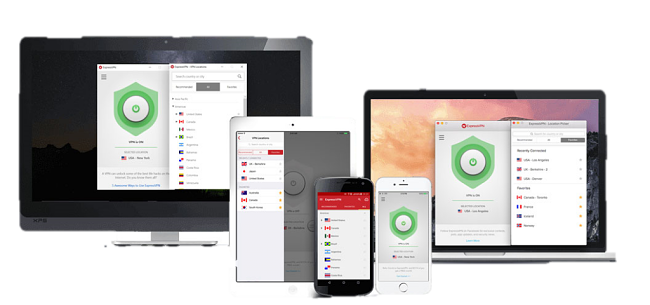 Keeps no logs
Multiple premium security features
Accepts Bitcoin payments
Extremely fast
ExpressVPN is based in the British Virgin Islands, where there are no laws concerning data retention and reporting, which allows the VPN provider to put user privacy at the forefront.
Their privacy policy is extremely detailed and extensive, and clearly states that "no sensitive logs are kept in its system."
In 2017, Turkey tried to get the provider to hand over user information during an investigation, however, ExpressVPN was unable to do so as it doesn't keep any log of IP address, browsing history, traffic data, or DNS queries.
ExpressVPN is also the fastest VPN currently available, and offer security features like DNS leak protection, kill switch, and split tunneling among others.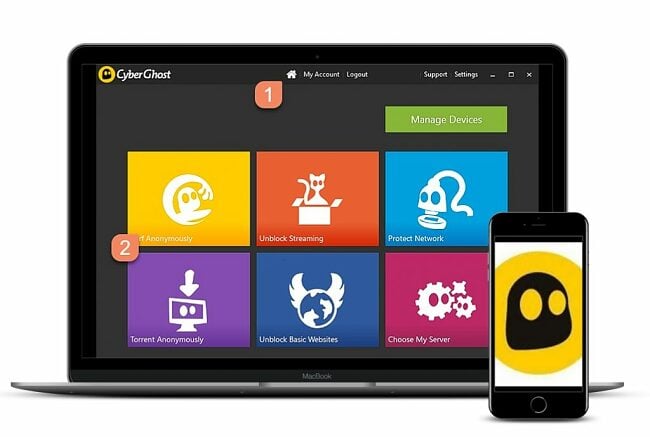 No traffic or connection logging
Extensive, in-depth privacy policy
Supports P2P, however speed isn't the greatest
Neat interface
CyberGhost is based in Romania, a country known for looking out for people's privacy, which allows the VPN provider to adhere to a strict "no-log" policy.
Very strong encryption is used, and users can take advantage of five simultaneous connections with the VPN servers. CyberGhost keeps usage sessions practical and private.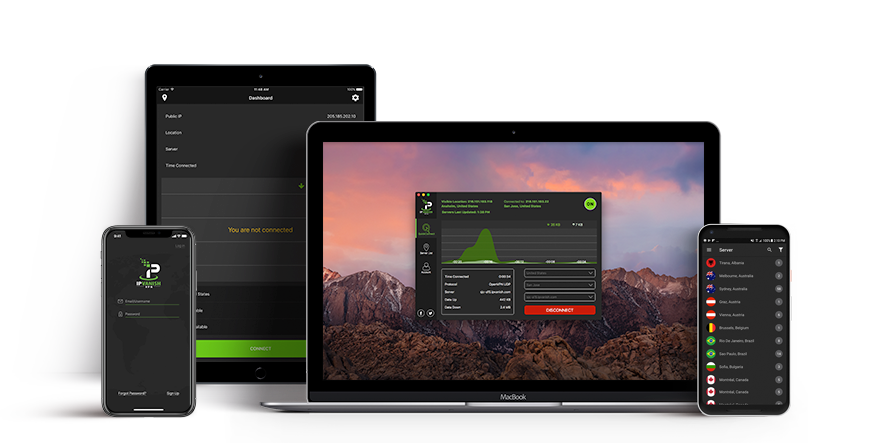 True no-log privacy policy
Includes kill switch
Supports P2P
256-AES encryption
In June 2016, IPVanish was ordered by the US authorities to turn over information on a suspect in a high profile case, and it seems that the US based company complied with the government order. Since then, IPVanish was sold to a company called StackPath and the new CEO publicly stated in several places, including Reddit, that regardless of who demands information on users he will "spend his last breath protecting individual's right to privacy."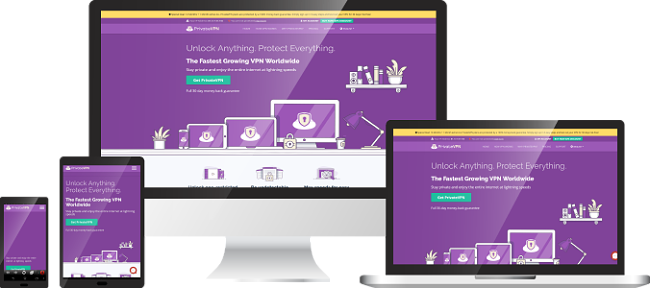 DNS leak protection
Zero-logs policy
6 Simultaneous connections
Excellent mobile apps
Private VPN is based in Switzerland and has over 80 servers across 52 countries. The VPN service provides both a per-app kill switch and a firewall-based system kill switch, as well as full DNS leak protection.
Conclusion
To ensure your privacy remains intact, use a VPN service that has a true "no-log" policy. A zero-log policy truly should be a must-have for any VPN provider you're considering.
---
Summary: These Are The Best No-Logs VPNs in 2022