How to Unblock TikTok From Anywhere in 2020
Last Updated by Kat Dent on October 01, 2020
As a TikTok user myself, I find it frustrating that countries are banning the app. At the same time, it's pretty scary to know that TikTok is linked to the Chinese government.
While I'm more concerned about governments collecting my personal data, I firmly believe that everyone should have the right to use social media freely. I found that the only way to avoid government censorship and use TikTok without restrictions is with a VPN. But be careful because not all services work the same. I tested over 15 VPNs that claimed to unblock the app and only 3 actually worked consistently.
My tests prove that NordVPN is the best choice for watching every dance video on TikTok without annoying buffering. You don't have to take my word for it, you can try it yourself risk-free for 30 days with its money-back guarantee. I put its refund to the test and got my money back easily in under a week!
Unblock TikTok with NordVPN today!
Quick Guide: 3 Steps to Unblock TikTok From Anywhere
Download a VPN. NordVPN has over 5,000 fast servers in locations where TikTok isn't banned – and you can try it for free for 30 days!
Connect to a server in a country where TikTok is legal. I connected to a Canadian server and was easily able to unblock TikTok right away. But you can also connect to countries like Australia, Germany, and France.
Start watching videos! Just open the app – it's that easy.
Why You Can't Unblock TikTok Without a VPN
When a country bans an app (like India and Pakistan have already done with TikTok), if your IP address is associated with that country, you'll get an error message when you try to open it.
A VPN works by tricking TikTok into thinking you're located in a country where it's legal (like Canada, Germany, Australia, or Mexico). Once you connect to a VPN server in one of these countries, you'll get a temporary IP address there. When the app checks to see where you're accessing it from, it won't be able to tell you're in a country where it's blocked. This means you can upload, browse, and watch videos no matter where you are.
Try NordVPN for free for 30 days
3 Best VPNs for Unblocking TikTok in October 2020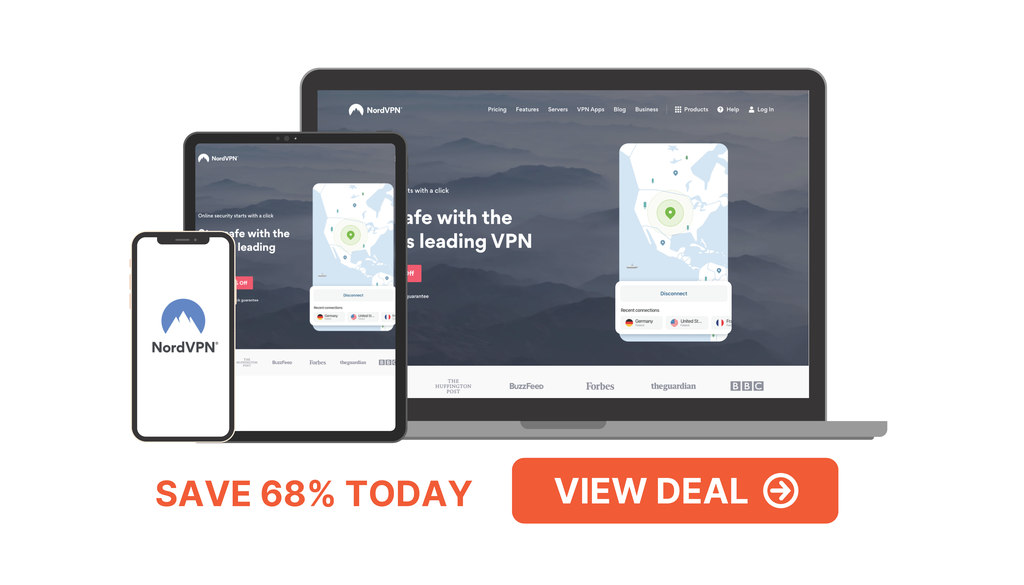 Key Features:
5,800+ servers in 59+ countries, including over 5,000 servers with access to TikTok
Military-grade encryption and DNS leak protection to secure your IP address
Connect up to 6 devices at once to watch videos on your phone, laptop, and tablet
24/7 customer support to help you troubleshoot problems via email or live chat
Money-back guarantee to try completely risk-free for 30 days
You can be sure that your data is secure while you browse TikTok with NordVPN. I was impressed with its military-grade encryption, which hides your online information, and the strict no-logs policy that ensures your data isn't stored. It also has an automatic kill switch to stop any data from transferring if your connection drops.
To check NordVPN's security features myself, I ran a DNS leak test on servers in Mexico, Spain, the US, Canada, the UK, and Italy. I was relieved that NordVPN kept my true location hidden.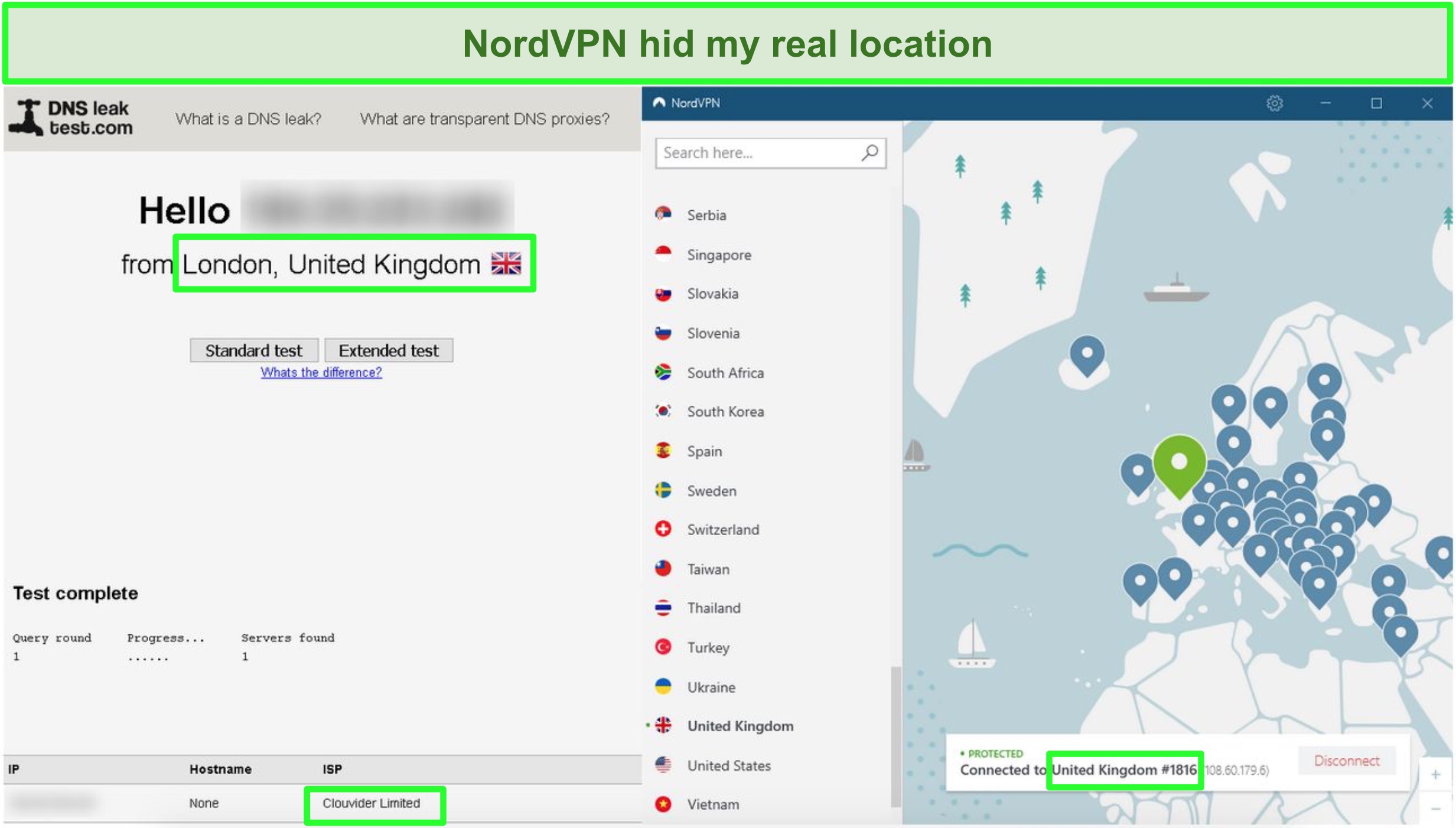 With thousands of options available in countries that can access TikTok's content, crowded servers, and slow speeds won't ever be a problem. I tested multiple servers in 6 different countries and each unblocked TikTok without issue (and connected to the app in under 7 seconds!).
When I ran speed tests on servers in the same 6 countries, NordVPN had consistently fast speeds – and my base speed only dropped by 35%. Though I'm located over 6,000 km from the UK, server #1816 let me catch up with my favorite TikTokers with minimal buffering (around 4 seconds).
Don't just take my word for it – you can try NordVPN for free for 30 days with its money-back guarantee. After 2 weeks I decided to cancel my subscription to see how easy the refund process actually is. The agent tried to troubleshoot any issues, but I simply responded that I didn't need the service anymore. After that, my request was processed and the money was returned to my account in 5 days.
NordVPN also unblocks: Reddit, Facebook, Twitter, Messenger, Instagram, Wikipedia, 8chan, Quora, Kwai, Helo, Likee, and more.
NordVPN works on: Windows, Mac OS, Android, iOS, Chromebook, Linux, and Firefox.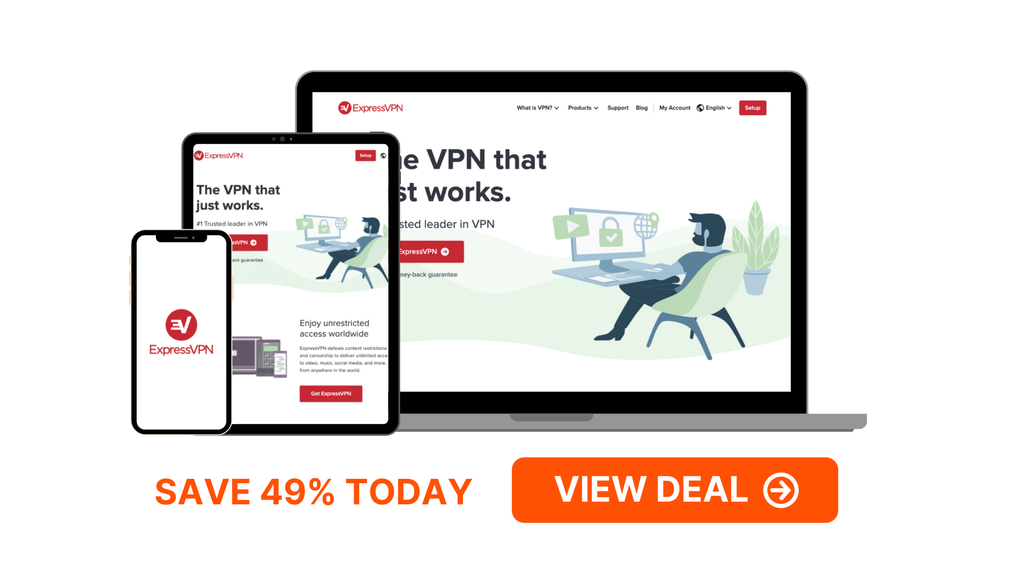 Key Features:
3,000+ fast servers in 94 countries, including 2,800+ with access to TikTok
Best-in-class security features to keep your IP address private
Subscribe and comment on videos on up to 5 devices at once
24/7 live chat to swiftly solve issues and watch videos while overseas
Full access for 30 days with a proven money-back guarantee
ExpressVPN had consistent lightning-fast speeds on all of the servers I tested. These high speeds are especially important for using TikTok as each video only lasts around 10 seconds.
During my tests, across 4 countries (all more than 5,000 km away), I experienced speeds of 28Mbps on average – which is more than fast enough to avoid buffering or lag.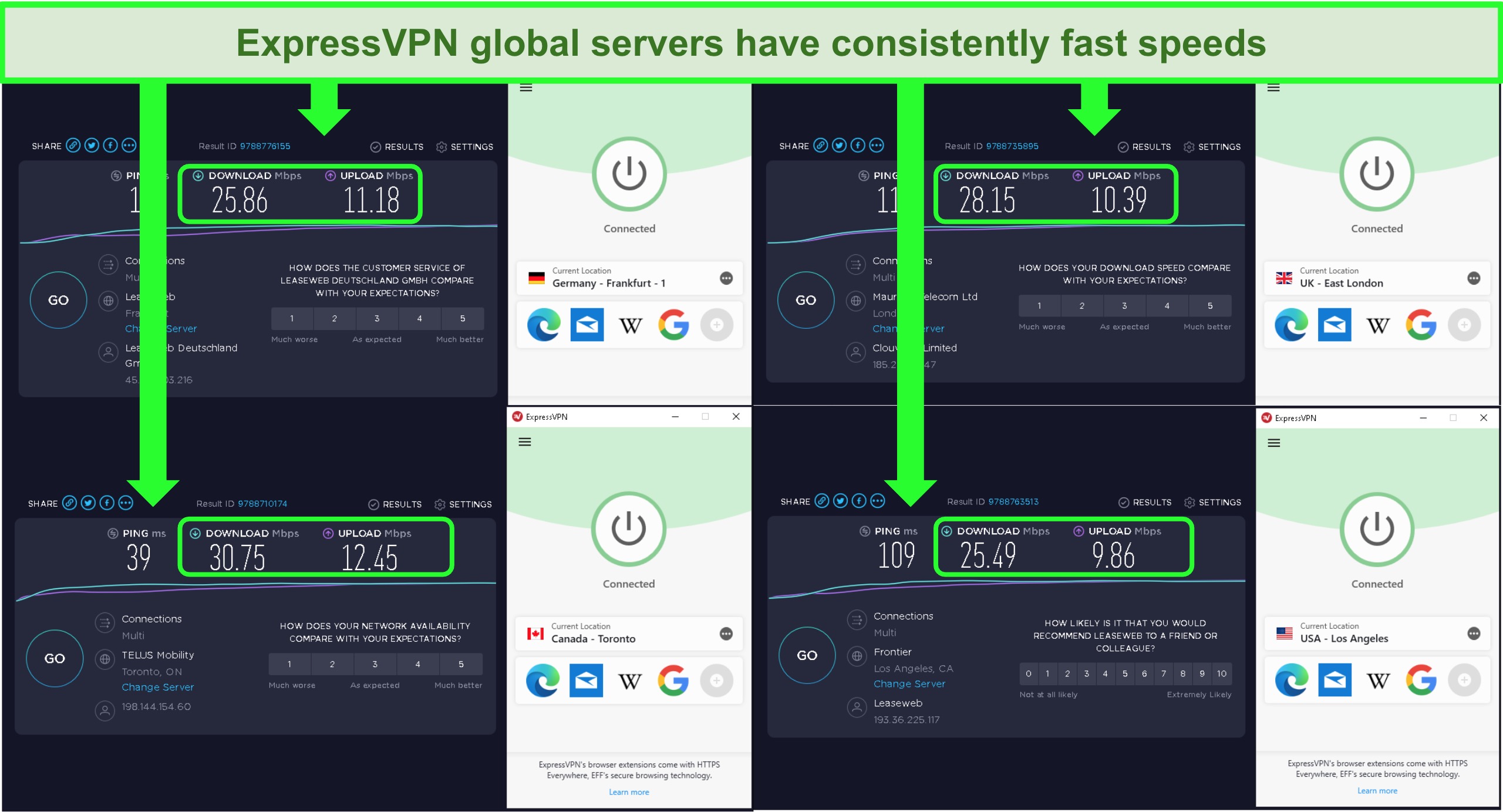 As an additional benefit, you can choose from over 2,800 ExpressVPN servers (in 50+ countries) to access TikTok. Every ExpressVPN server I used connected in under 5 seconds and bypassed TikTok's blocks without any problems.
I had concerns about my personal information being exposed through the app, so I was happy to learn that ExpressVPN has military-grade encryption, which makes your data and IP address unreadable to third-parties. Although you consent to data collection by using the app, these features make it more difficult for interested parties to steal your information.
ExpressVPN also allows for 5 device connections at the same time, which makes it a great choice to share with your friends or family. Even better, you can connect most major devices including Linux, Blackberry, and Chromebook.
If you want to test ExpressVPN's features with TikTok for yourself, you can use it for free for 30 days with its money-back guarantee. I went through the process myself by requesting a refund through the live chat (after 2 weeks). The representative simply processed my refund with no questions asked! After such a painless process, I had the money back in my bank account within 3 days.
ExpressVPN also unblocks: Instagram, Facebook, Spotify, Messenger, Twitter, Gmail, Snapchat, Reddit, 4Chan, Quora, Shareit, Kwai, Likee, Helo, and more.
ExpressVPN works on: Windows, Mac OS, Android, iOS, Chromebook, Linux, Chrome, Firefox, Linux, and Blackberry.
Unblock TikTok with ExpressVPN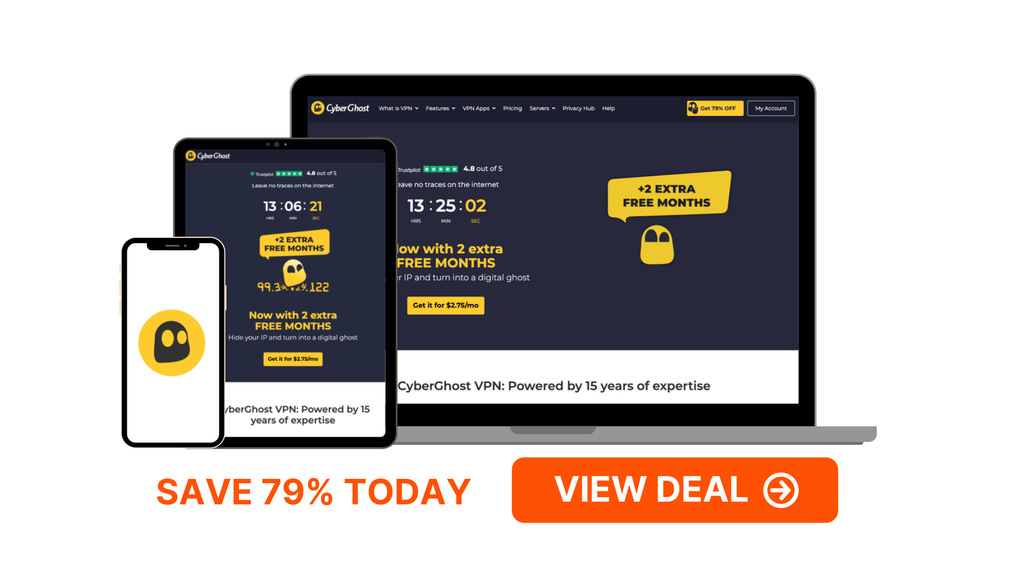 Key Features:
5,500+ secure servers in 90+ countries with 4,800+ options to easily access TikTok
Military-grade encryption and an automatic kill switch for secure video recording
Connect up to 7 devices at once
Customer support available 24/7
Try for free for 45 days with its money-back guarantee
With multiple server locations in 90+ countries, CyberGhost can effortlessly beat all of TikTok's location blocks. I was happy to learn that it has over 4,800 servers around the world in TikTok-friendly countries (apart from China). With the UK-Berkshire server, I was watching my favorite TikTokers in seconds!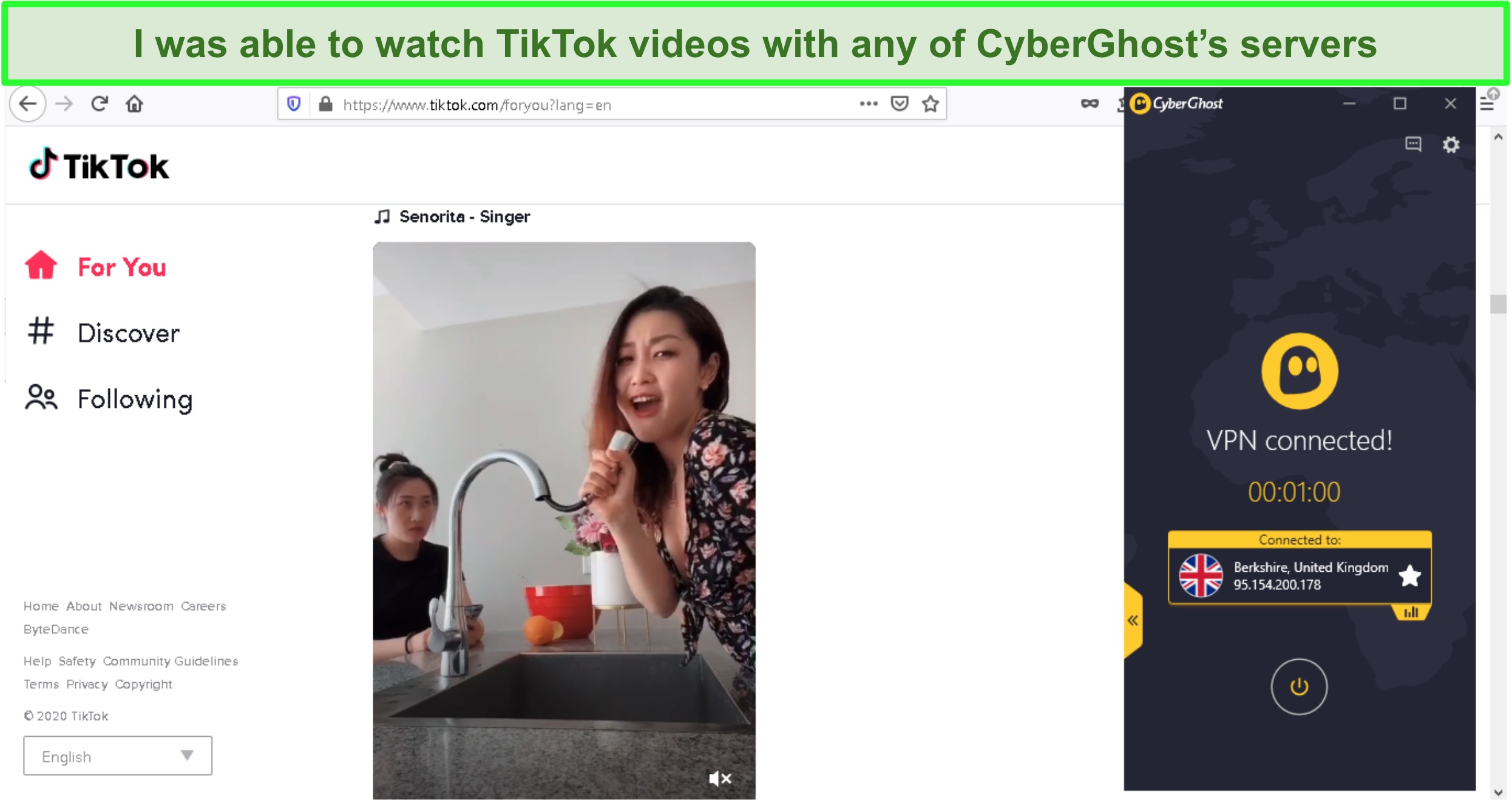 CyberGhost also has fast enough speeds for loading and streaming. My tests showed consistent download speeds of 20Mbps. Unfortunately, that makes CyberGhost slower than the other VPNs on this list – but I was still able to stream, comment, and upload on TikTok without difficulty.
As for security, your data is protected from hackers and phishing attempts with AES 256-bit encryption. Plus, CyberGhost's ad and malware blocker keep your devices safe. These extra security measures reassure me that TikTok can't take my credit card details saved on my laptop or phone.
The best part about CyberGhost is that you can try it for free for 45 days – that's longer than most VPNs! I was able to get my money back within 5 days after requesting a refund through the 24/7 live chat.
CyberGhost also unblocks: Reddit, Wikipedia, Twitter, Quora, Kwai, Likee, Instagram, Spotify, Pinterest, Facebook, Messenger, and more.
CyberGhost works on: Windows, Mac OS, Android, iOS, Chromebook, Chrome, and Linux.
Unblock TikTok with CyberGhost
I Wouldn't Use a Free VPN to Access TikTok – Here's Why
Some free VPNs claim to unblock restricted online content, but they often have weak security, slow servers, and privacy policies that expose your data. To make matters worse, they often use pop-up ads to make money, which means your devices are exposed to malware and trackers. I definitely don't want hackers or the Chinese government accessing my personal information, so I would rather pay for a quality VPN for security.
Although NordVPN is a premium service, you can use its money-back guarantee to try its top-grade features completely free for 30 days. I tested its refund policy by requesting a refund through the 24/7 live chat after 20 days. The agent promptly processed my refund after asking a few routine questions.

Try NordVPN for free for 30 days
FAQs on Unblocking TikTok With a VPN
🤓 What should I do if my VPN doesn't unblock TikTok?
First, make sure you're using a VPN that can unblock TikTok (like the ones in this article). If you still can't log in, you can try the following:
Clear your cache. Go into your web browser's history and clear all cached data and cookies. After you reconnect to the VPN server, refresh the page or restart the internet browser.
Try a different server. With thousands of available servers with the VPNs on this list, you should be able to find a server that isn't blocked. Switch to a different server in a country with TikTok access to fix the error.
Contact the VPN's customer support. All VPNs on this list have live chat, email, and phone support 24/7. They can tell you which countries have access to TikTok and recommend a working server based on your specific needs.
🙃 Why are countries blocking TikTok?
Countries including India, Bangladesh, and Pakistan have banned the app for various reasons, including national security and immoral content. Meanwhile, the US and UK governments are supposedly considering a ban after the release of Apple's iOS 14 detected TikTok secretly accessing users' clipboards.
Fortunately, no matter how many countries end up going through with the ban, you can always unblock TikTok with a VPN.
🤩 What else can I do with a premium VPN?
Besides unblocking restricted content, with a premium VPN you can also:
Watch movies and shows from overseas. You can use every VPN on this list to bypass the Netflix proxy error, and unblock Amazon Prime Video, BBC iPlayer, and much more to watch every show and movie you want.
Access your online banking safely. VPNs encrypt your data to keep your sensitive financial information like account and credit card numbers safe.
Download torrents anonymously. With the military-grade encryption top VPNs offer, you can keep your identity secure while using your favorite torrenting sites.
Avoid the TikTok Ban With a VPN!
If you want to watch every trending video on TikTok, you'll need a VPN proven to work. Not only will the VPNs on this list unblock TikTok – they'll also help you access other censored sites (like Kwai and Likee), and browse the internet freely.
Based on my tests, NordVPN is the best choice for bypassing geo-blocks and preventing third-parties from monitoring your activity or stealing your data. You can try NordVPN for free for 30 days with its money-back guarantee to keep using TikTok despite the ban!