China Just Blocked the BBC – Here's how to Unblock it
Last Updated by Kate Hawkins on June 22, 2022
The Great Firewall of China has struck again! The latest news site to get banned in China is the BBC.
Following a recent decision by the BBC to change all of their web addresses from HTTP to the more secure HTTPS, China has blocked all of the BBC web content and services. The BBC is just one of roughly 8,000 sites to be blocked by authorities in mainland China due to the government's strict internet censorship policy.

Updated image with the BBC using the HTTPS protocol
The BBC recommended that anyone in China who wishes to see their content should use a Virtual Private Network, or VPN, as this service can circumvent the block.
Why did BBC change to HTTPS?
James Donohue, BBC News' principal software engineer, recently explained why the company had chosen to transition to an HTTPS address and why the BBC's pages now have the green lock in the address bar.
He stated that it is essential that users can determine that the information and content on the BBC pages is verified and hasn't been tampered with or altered in any way as well as their browsing history remaining private. HTTPS achieves these points and makes it much harder for your ISP to track the videos and articles you are accessing.
Using a VPN to Break the Great Firewall of China and get the BBC
Many people in China use a VPN even though the government has bans and crackdowns on any unlicensed networks. A VPN hides the location of your device and allows you to connect to a server in a different location. This allow you to access content online that is blocked by the Chinese government.
Due to China's strict VPN blocks, not every VPN will work in China (here are the best VPNs for China), which means that if you are going to China you will need to buy (you can get a free VPN for China, but it isn't a secure long term solution) a reliable VPN. Of course, the VPN sites are all blocked in China, so make sure to get it before you travel if you have any hope of getting your news from the BBC.
China regularly campaigns against the use of VPNs, and recently started banning any VPNs that the government disapproves of. At this stage, it is unclear how these bans will affect those who use unapproved VPNs and whether they will be punished. This means you need a VPN that can bypass China's restrictions while protecting your anonymity.
Top 3 VPNs to Unblock the BBC in China
However, as of right now, the following VPNs are still usable in China and are greatly effective at giving you access to the BBC's content while also keeping your identity and data anonymous and private.

Absolutely the best all-round VPN for watching BBC in China
Works in China
Servers: 2000
Countries: 94
Maximum supported devices: 3
ExpressVPN is a very popular choice for watching the BBC in China. It is a go-to VPN for many internet users thanks to its ability to navigate adeptly around China's censorship blocks. ExpressVPN has a large variety of servers, with many servers located nearby in Taiwan, Hong Kong, and Japan.
This VPN boasts consistent and reliable performance and simple, dedicated apps that can be used with all devices, including most routers. If you have any questions, this VPN has live 24/7 customer chat and email worldwide, including China (this VPN site is not blocked).
ExpressVPN actively tracks network accessibility in China, always making sure that its software stays one step ahead of the state's attempts to block VPN connections. This VPN has excellent obfuscation protocols and advanced technology so users in China are given the best VPN experience possible.
While ExpressVPN does not offer a free trial, it does have a 30 day money back guarantee which lets you to try out the service risk-free. This VPN is a bit pricier than the other VPNs on this list, but it is definitely worth the money.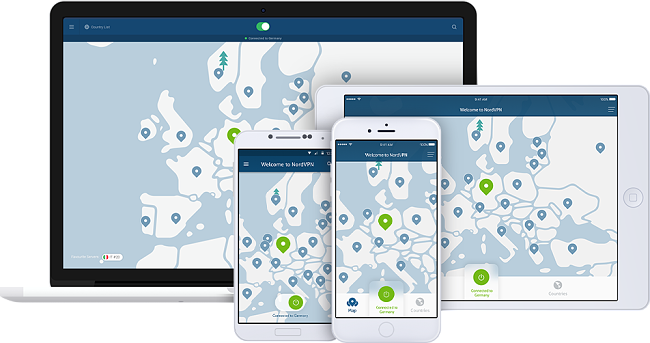 This VPN offers the best price vs. performance
Can unlock the BBC iPlayer from anywhere – including China
Servers: 4,600+
Countries: 62
Maximum supported devices: 6
NordVPN works from inside China, which is perfect if you are living in or are visiting and want to have multiple VPN connections for an excellent price.
With NordVPN, you get brillaint value for money and up to 6 simultaneous connections. You can very simply unblock sites such as BBC, Hulu, or Netflix, which occasionally block other VPN services. It has over 4850 servers available in more 60 countries. You can also P2P torrent with NordVPN.
This VPN has a strict no-logs policy for all user activities and it maintains hardy, strong encryption standards. Some of its servers are specialized with speed and security optimization including ultra-fast streaming, anti-DDoS, Tor over VPN, and double VPN.
NordVPN has obfuscated servers which are great for bypassing censors. This VPN also offers a free 3 day trial and a 30 day money back guarantee on its subscription packages.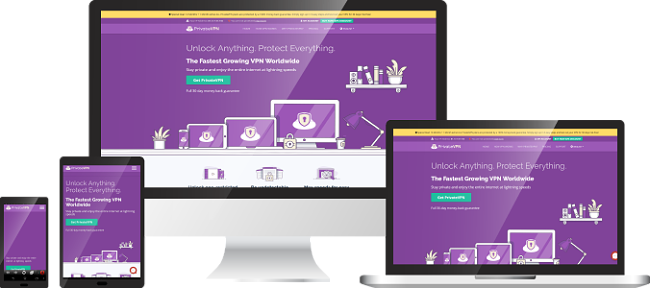 Great value for money with excellent security features
Solid VPN for bypassing Great Firewall of China
Server countries: 50+
Number of servers: 100+
Simultaneous connections: 6
This VPN is a Sweden-based service provider that boasts a fully featured VPN at a very reasonable price. You get access to more than 100 servers in over 50 countries as well as lightning fast connection speeds, amazingly strong encryption, and friendly and fast customer service that respond to every message.
PrivateVPN can be used with BBC iPlayer and other BBC sites, Netflix, Amazon Video, Hulu, and torrenting. It has apps available for Windows, Mac, Android, iOS, and Linux. You can use this VPN on up to 6 devices at the same time and it also has convenient 30 day money back guarantee, so you can test it out risk-free.
Final Thoughts
It can be really difficult to deal with the high levels of censorship being enforced in China, but that doesn't mean you can't gain access to the BBC content you want. As you can see above, these VPNs have taken on the challenge to bypass China's restrictions. Remember, when choosing a VPN for China, it must be both reliable and capable. Also ensuring that it has good customer support is also vital.
Naturally, the number and location of servers plays a big role in selecting a VPN, as the higher number of servers closer to China will increase the speed and stability of your connection when accessing the BBC's content. Plus, you want your privacy, identity, and security to be protected at all times.