7 Best VPNs for Linux in 2020 — Tested for User-Friendliness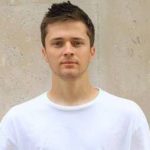 Last Updated by Sam Smith on October 15, 2020
Practically every major VPN has a Windows and macOS release, but Linux is often treated as an afterthought by developers and I had trouble finding VPNs with compatible apps.
To remedy this, I've personally tested over 15 of the best VPNs with Linux support to find native CLI or GUI-based clients that won't require you to configure your Linux VPN settings manually. Although you still have this option, I listed the top 7 VPNs with the most straightforward setup and superb usability and included a few you should avoid.
If you just want a quick answer, NordVPN is my top VPN with support for the widest variety of Linux distros. It has highly secure and super-fast servers that give you access to a wide variety of streaming services. If you'd like to test it with your Linux device yourself, you can try it out for free for 30 days with its money-back guarantee.
Try NordVPN for free for 30 days!
Quick Guide: The Best VPNs for Linux in 2020
Try NordVPN for free for 30 days!
7 Best VPNs for Linux — Tested October 2020
Key Features:
5,600+ servers in 50+ countries around the world
Unlimited bandwidth for limitless streaming and downloading on Linux
Protects up to 6 devices at once with military-grade encryption
30-day money-back guarantee so you can try it with zero risk
24/7 customer support and live chat support to help you troubleshoot
NordVPN is the best VPN for Linux and one of the top choices for all platforms. It has the fastest speeds I've tested of all VPNs on Linux, reaching an average of 167Mbps across multiple global servers. This is quick enough to browse, stream, and download without any interruptions or slowdowns. These speeds aren't usual for all VPNs — my speeds when connecting to Australia (over 15,000+ km from me) often drop well below 100Mbps, so the 150Mbps I reached with the Perth server is impressive.
Since you'll notice that ease of use is one of the main problems with Linux VPNs, it was a primary factor when choosing the VPNs on this list. Fortunately, NordVPN makes it a breeze to set up on Linux. I downloaded the native installer in .deb format (.rpm is also available), and followed NordVPN's easy Linux guide. Although I've only recently started using Linux and the CLI (command line interface), I managed to get NordVPN installed in less than 2 minutes.
Of course, you won't be missing any of the core features you'd get on Windows or Mac. This includes the kill switch (disconnects you from the internet if the VPN connection drops) and CyberSec (blocks ads and malware when NordVPN is connected). You can also easily switch between encryption protocols: OpenVPN, IKEv2, or NordLynx (a proprietary protocol built on top of the high-speed Wireguard protocol). Overall, I'm impressed that NordVPN retained all these vital features on Linux, while so many providers decided to cut corners.
NordVPN's Linux guide offers a wide range of commands that you can use to enable or disable specific options. Commands are simple to remember, such as "nordvpn c" to auto connect to the best available server, or "nordvpn status" to see your current connection status. I simply copied these commands from the NordVPN website into a text document to easily copy and paste them into the Terminal when needed.
You'll still be able to make use of NordVPN's great geo-unblocking abilities on Linux, with support for multiple streaming providers, including Netflix, Hulu, Disney+, and HBO Max. I tested it with Netflix US and UK, as well as Hulu and HBO — all of them worked flawlessly with under 5 seconds of buffering from all locations in instantly full HD quality.
If you want to try it yourself, you can try out NordVPN's lightning-fast servers on Linux for free for 30 days using its money-back guarantee. To confirm that the policy is legitimate, I signed up for a month subscription and ran a few tests for 3 weeks before contacting an agent through the 24/7 live chat. The agent asked me if they could help with any technical issues, but my request was processed after I stated that I just wanted a refund. I had the money back in my account within the week.
NordVPN unblocks: Netflix, Disney+, HBO Max, Amazon Prime Video, YouTube, BBC iPlayer, Hulu, Vudu, SkyTV, Sky, Showtime, ESPN, and more.
NordVPN works on: Ubuntu, Debian, CentOS, Fedora, Linux Mint, QubesOS, RHEL, openSUSE, Windows, macOS, Android, iOS, Windows Phone, Chromebook, Chrome, Firefox, and Blackberry.
Key Features:
3,000+ servers around the world in 90+ countries
Unlimited bandwidth for uninterrupted and fast streaming on Linux
Protects up to 5 devices at once
30-day money-back guarantee so you can try it risk-free
24/7 live chat and email support to help you fix any problems
ExpressVPN is an excellent VPN for Linux thanks to its secure server infrastructure and overall ease of use. Although Linux is seen as the most secure operating systems available, this doesn't mean you should treat security as an afterthought. ExpressVPN keeps Linux safe with several cutting-edge features.
Your online activity is never saved since ExpressVPN's TrustedServer servers run on RAM rather than a regular hard drive. This ensures the data is completely erased after each time you reboot your device. The additional benefit is that every time a server restarts, all software is freshly installed and no server will run on potentially outdated and vulnerable software. You can rest assured since an independent audit by PWC confirmed the TrustedServer setup and no-logs policy were valid, something that few VPNs ever do. This was also proven in 2017 when Turkish authorities seized an ExpressVPN server but couldn't find anything on it without any saved logs of user data.
You also get ExpressVPN's usual security features available on every compatible device, including a kill switch, leak protection, and split tunneling. I ran a DNS leak test while connected to a US server to check its leak protection and was glad to see that it passed all tests. ExpressVPN also runs on the OpenVPN protocol, which offers high security without a significant drop in speed. ExpressVPN's proprietary Lightway protocol helps give you even higher speeds without compromising on security.
Although you'll have to operate ExpressVPN on Linux through the command line, you can quickly call up all of the possible commands by typing "man expressvpn". This gives you a detailed overview of all functions.
If you need a VPN for streaming, ExpressVPN is also one of the best VPNs to do this on Linux. It's able to easily bypass tough geo-blocks on platforms including Netflix, Hulu, Disney+, and more. While testing, I streamed The Mandalorian and Toy Story 4 from Disney+ US, which loaded almost instantly in full HD quality.
Don't just take my word for it — you can try ExpressVPN for free for 30 days with its money-back guarantee and check out its many security features for yourself. Although it's a little pricier than the other VPNs on this list, it's also one of the few providers that offers a refund with no questions asked. I checked the policy myself by signing up for a month and testing the service, before requesting a refund through the 24/7 live chat. The agent immediately processed it and I had the money back in my account just 5 days later.
ExpressVPN unblocks: Netflix, Disney+, HBO Max, YouTube, Amazon Prime Video, BBC iPlayer, Vudu, SkyTV, Sky, Showtime, ESPN, and more.
ExpressVPN works on: Ubuntu, Debian, CentOS, Fedora, Elementary OS, Raspbian (32-bit only), Arch, Windows, macOS, Android, iOS, Chromebook, PS4, Xbox, Nintendo Switch, and Blackberry.
October 2020 Update: ExpressVPN has dropped prices so you can save up to 49%! This is a limited offer so be sure to grab it now before it's gone. See more deal information here.
Key Features:
1,000+ global servers in 60+ countries
Unlimited bandwidth for uninterrupted connections on Linux
Protects an unlimited number of devices at once
30-day money-back guarantee
Live chat available 24/7
Since most Linux builds are entirely free, it's likely that you may have multiple devices with it installed, including a phone or tablet. This makes Surfshark such a great VPN for Linux users since it allows you to protect an unlimited number of device connections under 1 account. Whether you have multiple devices yourself or want to share with family or friends, Surfshark is an incredibly cost-effective choice.
I tested Surfshark's ability to protect multiple devices by connecting 9 of my own — 1 Linux computer, 2 Windows PCs, a Macbook Air, 2 Android phones, an iPhone, an iPad, and a Fire Stick 4K. When I ran speed tests with just the Linux connection active and then with all devices connected, I averaged speeds of just under 150Mbps in both cases. Since full HD streaming requires just 5Mbps and 4K needs 25Mbps, you'll have more than enough bandwidth to cover all your browsing, streaming, or downloading without interruption — no matter how many devices you connect.
When other premium VPNs charge double or more compared to Surfshark, you might wonder whether the provider's cutting some corners when it comes to security. Fortunately, I can vouch for Surfshark's premium quality. Its Linux app uses OpenVPN and 256-bit encryption as standard to ensure your data remains hidden. The automatic kill switch prevents data leaks, while the no-log policy means none of your online activity is stored or tied back to you. Not only that, but you can set up a 2FA code for added security when you sign in to your Surfshark account. This sends a code to your phone so unauthorized parties can't access your account.
The main downside I found with Surfshark was that its customer support took over a day to respond, while most of the VPNs on this list consistently got back to me within a few hours. However, Surfshark also has a useful 24/7 live chat, which I never had any issues getting assistance from.
You can check out Surfshark's unlimited device connection for free for 30 days with its money-back guarantee. I checked the policy by signing up for a month, testing the service for 3 weeks, and then contacting customer support through the live chat. The agent tried to get me to stay, but quickly approved my refund when I said I wasn't going to change my mind. I had the money back in my account just 2 days later.
Surfshark unblocks: Netflix, Disney+, HBO Max, Amazon Prime Video, BBC iPlayer, Hulu, ESPN, and more.
Surfshark works on: Ubuntu, Debian, Windows, macOS, Android, iOS, PS4, Xbox One, and Nintendo Switch.
Key Features:
5,500+ global servers in 90+ countries
Unlimited bandwidth for smooth streaming on your Linux device
Connect up to 7 devices at once
45-day money-back guarantee
Customer support through email and chat
I'm a big fan of CyberGhost's Linux app since it retains not just the core security features as on Windows and Mac, but also some of the additional functionality that makes it a pleasure to use. The primary feature is its dedicated streaming servers that are specially optimized for specific streaming networks to give you the most reliable access and the highest possible quality. You can easily connect to any of them by typing a simple command such as "sudo cyberghostvpn –streaming 'Hulu' –country-code US –connect". You'd replace Hulu and the country code with the relevant service you'd like to connect with. This makes getting access to your favorite streaming service extremely simple.
You can connect to several streaming services including Netflix US, UK, Germany, and France, Hulu, HBO Max, and Disney+ US and Italy. I tested this by watching Arrested Development, Palm Springs, Westworld, and Hamilton — all loaded straight into full HD quality and only buffered for under 3 seconds. I'm impressed with how CyberGhost's streaming servers give you reliable access to these various services and I'm glad they ported this feature to Linux.
I found CyberGhost's security features just as cutting-edge as its geo-unblocking capabilities. You can access OpenVPN, Wireguard, PPTP, IPSec, and L2TP encryption protocols, coupled with AES-256 bit encryption that keeps your data hidden from malicious third-parties. The integrated kill switch ensures that you're automatically taken offline if your VPN connection drops, so your real identity can't accidentally leak.
My speeds were significantly slower with CyberGhost than NordVPN and ExpressVPN. I had an average of just over 100Mbps on regular servers and around 70Mbps on streaming servers. However, this is a minor issue since it's still fast enough for any of your bandwidth-intensive online activities.
You can check out CyberGhost's optimized streaming servers for free for 45 days with its money-back guarantee. This is long enough to check how it works across several Linux distros and all your devices. I tested the policy by signing up for 1 month and then contacted customer support through the live chat. The agent tried to convince me to stay, but immediately processed the refund after I told them I just wanted my money back. I received the transfer into my account just 3 days later!
CyberGhost unblocks: Netflix, Disney+, HBO Max, Amazon Prime Video, BBC iPlayer, Vudu, SkyTV, Showtime, ESPN, Spotify, and more.
CyberGhost works on: Ubuntu, CentOS, Fedora, Linux Mint, Kali, Windows, macOS, Android, iOS, Chromebook, PS4, Xbox One, and Nintendo Switch.
CyberGhost's Latest Deal October 2020: Get an 18-month subscription for the price of the 12-month plan — which means you get 6 months completely free! Prices start at only $2.75/month. See more information on this offer here.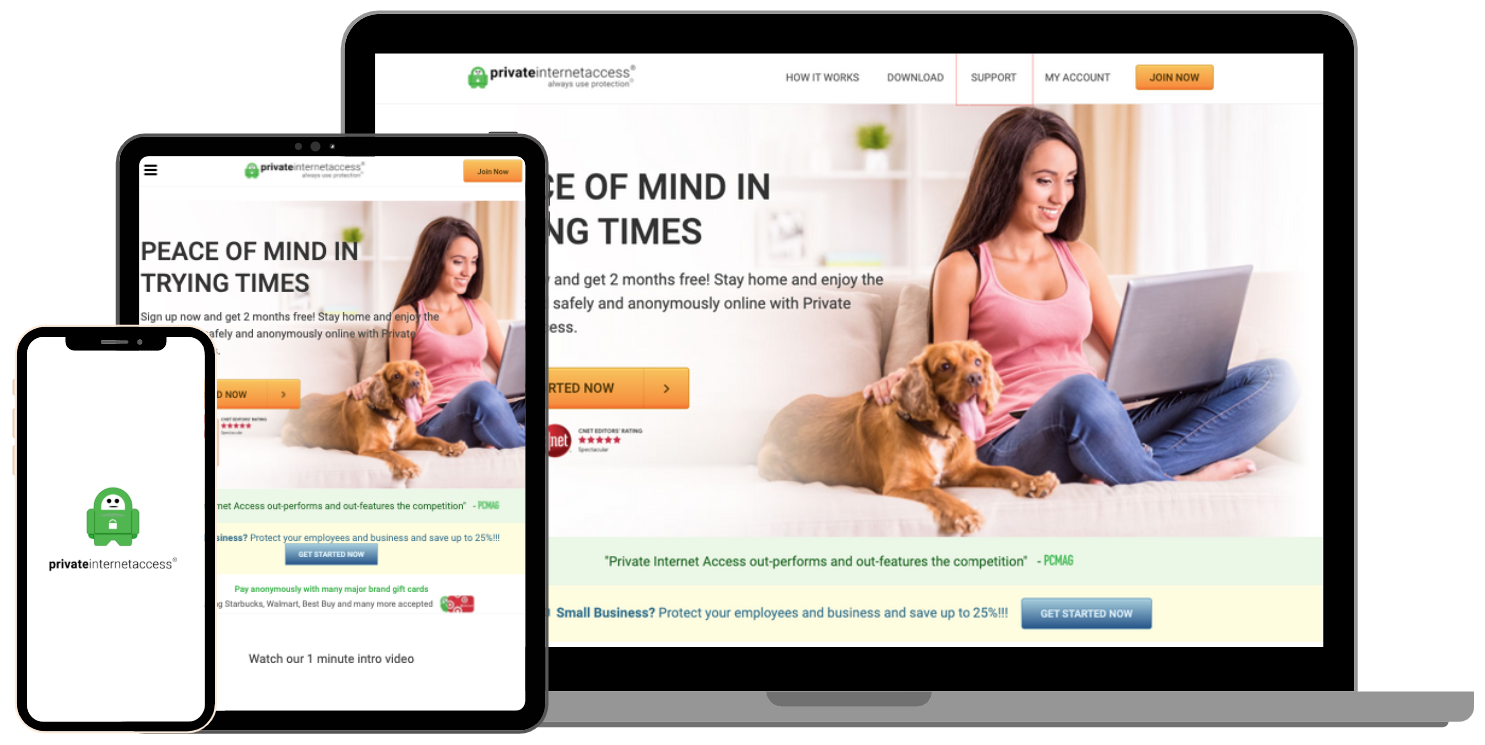 Key Features:
11,000+ global servers in 70+ countries
No data caps for limitless transfers on Linux
Connect up to 11 devices at once
30-day money-back guarantee
24/7 live chat or form submission
If you're using Linux, you likely already have some familiarity with the command line, but PIA has you covered if you still prefer a GUI (graphical user interface). The initial installation requires some CLI use, but you can change all settings and connect with just a few clicks once that's done. You can still change everything through the CLI if you prefer, but it's nice to have the choice of a regular interface if you want a quick overview of all options.
PIA's app also gives you the option to alter many security settings. You can switch between OpenVPN and WireGuard protocols, change encryption strength, and even adjust handshake settings (how the VPN and the server exchange secret keys to establish the connection). By editing these settings, you can find the perfect balance between speed and security, or prioritize one over the other for specific uses.
If you're concerned about privacy, a downside is that PIA is based in the US, which is a member of the 5/9/14 Eyes intelligence-sharing countries. However, PIA enforces a strict no-logs policy and even proved this when the Russian government couldn't recover any user data after seizing one of its servers. Shortly after receiving a government mandate that all VPN providers in the country have to store traffic logs, PIA removed its infrastructure there. Linux users may also be interested to know that PIA open-sourced the code behind all of its apps, so you can get more insight of what code is being run on your device.
You can try out PIA's Linux graphical interface for free for 30 days with its money-back guarantee. I tested this by signing up for a month before contacting a customer support agent. They asked why I wanted the refund, but didn't push any further and confirmed the refund immediately after. I had the money back within the next week.
PIA unblocks: Netflix, Amazon Prime Video, ESPN, Showtime, and more.
PIA works on: Ubuntu, Debian, Linux Mint, Arch, Windows, Mac, Android, iOS, Chrome, Firefox, Opera.
Key Features:
700+ servers in 60+ countries
Unlimited data for uninterrupted browsing on Linux
Protect up to 5 devices at once
30-day money-back guarantee
24/7 live chat, email support, and forum
VyprVPN is one of extremely few VPNs that owns 100% of its server infrastructure, meaning it controls both its hardware and software. This equals higher security since user data never flows through any external server locations. It also built its own zero-knowledge DNS system instead of relying on DNS addresses from ISPs or other third-parties. These features help make it a highly secure VPN for Linux.
Although VyprVPN kept some logs of customers' source IP addresses until 2018, it decided to make the switch to keeping zero logs based on customer feedback. After it hired Leviathan Security to run an independent audit to ensure that no Personally Identifiable Information is collected, it passed.
Of course, VyprVPN has the set of security features that you expect from a premium VPN. This includes multiple protocols (OpenVPN, L2TP/IPsec, and PPTP), strong encryption to hide your data, and a kill switch to prevent data leaks.
The main downside of VyprVPN is that it has the smallest server network on this list. Having a large server network helps reduce load on individual servers so speeds and performance aren't negatively impacted. Fortunately, it still has enough in several of the most popular countries. I recommend that you look at its server list to check whether it has the locations you need access to.
You can try VyprVPN's secure servers for free for 30 days with its money-back guarantee. You'll have no issues getting your refund thanks to the fast 24/7 live chat and email support. I've tested it myself and can confirm that it works without any problems.
VyprVPN unblocks: Netflix, Disney+, HBO Max, Hulu, and more.
VyprVPN works on: Ubuntu, Linux Mint, Windows, macOS, Android, iOS, Chromebook, Apple TV, Android TV, Fire Stick, and Kodi.
Key Features:
3,200+ servers in 80+ countries
Unlimited bandwidth for endless usage on Linux
Connect up to 5 devices at once
30-day money-back guarantee
24/7 live chat and customer support
Hotspot Shield is an excellent option for Linux users who want speed but don't want to compromise on security. Its proprietary Hydra protocol is optimized for fast and secure connections, with estimates that its connection speed is 2.4x faster than OpenVPN — supposedly being particularly effective over long-distance connections.
I tested Hotspot Shield on Ubuntu and reached average speeds of 148Mbps, with 171Mbps for the fastest with my local Berlin server and 135Mbps for the slowest with New York. This doesn't give it the quickest speeds on this list, but they're decent for as much simultaneous browsing, downloading, and streaming as you want.
One drawback is that Hotspot Shield had a minor privacy scandal in 2016 when the Centre for Democracy and Technology found the service redirecting users to e-commerce sites and injecting JavaScript for advertising and tracking. However, it claimed that these allegations are unfounded and this type of activity appears to have stopped.
You can try Hotspot Shield's high-speed servers for free for 45 days with its money-back guarantee. You simply need to submit a refund request through the contact form and an agent should get back to you within 24 hours with the confirmation. It's a quick and easy way to get your money back.
Hotspot Shield unblocks: Netflix, Disney+, Hulu, Amazon Prime Video, and more.
Hotspot Shield works on: Ubuntu, Debian, CentOS, Fedora, Windows, macOS, Android, iOS, and Chrome.
Why You Need a VPN for Linux
Linux may be safer than Windows, but it still leaves you exposed to many online dangers if you don't take the right precautions. Here are just a few reasons why using a VPN on Linux is a good idea:
Increase privacy — You're tracked continuously around the web via your IP address and other data if you don't have a VPN. Advertisers and your ISP are just a couple of the parties that do this. With one of these VPNs for Linux, you can stay hidden online and keep your activity private since they all have no-log policies.
Strengthen security — You want all your data to be encrypted when you go online, especially if you're on a public network. Malicious users sharing your network can intercept sensitive data or otherwise hack your device if you're not connected to a quality VPN.
Unblock content — To get access to global libraries from Netflix, HBO, Hulu, and more, you'll need to replace your IP address with one from a different country. A VPN does this for you in seconds, allowing you to watch huge amounts of previously blocked content. You can even use a VPN in countries with online restrictions to bypass them and get online freely.
Torrent safely — If you torrent materials that may break copyright laws, having a VPN is essential. Your real IP address is exposed to all other peers when you torrent without a VPN, which can give up your real identity and lead to a hefty fine.
Keep Linux secure with NordVPN
How to Get the Best VPN for Linux
To keep you safe online and give you the best VPN experience on Linux, you should look for:
Proven Linux compatibility — Many VPNs have support for Windows and Mac, but Linux is often left out. Confirm that your VPN of choice supports Linux (like all the ones on this list).
High-end security — Your VPN should support several modern encryption protocols (preferably including OpenVPN) of at least AES-256 bit, a kill switch, no-logs, and a firewall.
Fast servers — You don't want a VPN that worsens your performance. A fast VPN will let you browse, stream, and download without lags.
Ability to unblock geo-blocked material — From streaming sites like Netflix to overcoming government restrictions like in China, your VPN should reliably give you access to all of the information you want.
Safe torrenting — A quality VPN will anonymize your IP address while torrenting so your ISP and copyright holders can't track your activity.
Strict privacy policies — Ensure your VPN has a robust no-logs policy and a proven track record for protecting user privacy. An independent privacy audit is a bonus.
24/7 customer support — You can quickly solve any technical issues that may arise.
FAQs: Linux and VPNs
🤑 Can I use a free VPN for Linux?
There are some decent free Linux VPNs, but I recommend you avoid any others for several reasons, since free providers:
Have low speeds and bandwidth that give you lower-quality streaming, slower downloads, and laggy browsing.
Enforce strict data caps, giving you a limited time to use the connection and even cutting you off in the middle of what you're doing.
Have worse security, including weak encryption and missing features like a kill switch or leak protection that puts your data at risk.
Can't unblock streaming services and restrict what you can watch online due to the lack of available IP addresses.
Experience high server delay (latency) that results in freezing voice and video calls, buffering while streaming, and laggy online gaming.
Compromise your privacy by collecting your data and selling it to advertisers.
Sell your bandwidth to premium users or malicious third-parties that can use your bandwidth without you knowing.
Are often limited to just Windows and Mac, with a Linux port being completely ignored.
Limited or no customer support, so you may never get help to any issues you encounter.
You can avoid all of these issues by using a quality Linux VPN. With NordVPN, you can browse privately on its high-speed servers with unlimited bandwidth, low latency, and even access to numerous popular streaming sites. Even though these are already at an affordable price, you have the option to test it risk-free with its proven refund policy. You can see for yourself — try NordVPN for free for 30 days with its money-back guarantee.
Try NordVPN for free for 30 days
🙃 Which Linux VPNs should I avoid?
There are 3 VPNs that you should avoid on Linux:
USAIP — Its latest version only supports the less secure PPTP encryption protocol without a clear no-logs policy or native Linux app.
Opera Free VPN — This isn't a VPN, but a HTTPS proxy service that only encrypts your browser traffic. Compared to all of the VPNs I've tested on this page, it offers far slower speeds.
PrivateVPN — Although PrivateVPN is a great choice on Windows and Mac, I can't recommend it since it doesn't have a native app for Linux.
🤓 How do I manually set up a Linux VPN?
There are multiple ways of setting up a VPN on Linux depending on the distro you've chosen. Keep in mind that this is a little more complicated than the basic Windows or macOS process.
I recommend you visit the website of your chosen VPN and find its Linux installation guide — it will give you simple step-by-step instructions and you should have your VPN of choice ready to go in less than 5 minutes.
If you want a step-by-step guide on how to install NordVPN like I did, the process was as follows:
Download the .deb installer file from nordvpn.com/download/linux/.
Open the Linux Terminal, and enter:
"sudo dpkg -i ~/Downloads/nordvpn-release_1.0.0_all.deb" to set up the file for installation.
Use "sudo apt update" to update the package and then "sudo apt install nordvpn".
Once set up, enter "nordvpn login" with your email and password to login.
When NordVPN was installed, type "nordvpn connect" to be auto connected to the fastest server. That's it!
Set up NordVPN on Linux in minutes
😍 Can I use a VPN on Linux to safely torrent?
Yes, you can torrent anonymously on Linux if you're connected to a quality VPN. When you connect to a VPN, your IP address is replaced by a new one. When you download torrents, anyone who may be tracking that IP address's activity won't be able to associate it with you. This means you can torrent without worrying about your online safety.
😎 What VPN encryption should I use with Linux?
I recommend OpenVPN as the primary encryption protocol on Linux. OpenVPN isn't necessarily the fastest VPN protocol, but it's the only one that's generally considered secure even against government agencies such as the NSA. If a VPN doesn't natively support OpenVPN, you can also download an .ovpn file for its servers to manually set up OpenVPN on Linux.
You can also try the fast and new encryption protocol WireGuard (supported by several VPNs on this list), but it hasn't been proven to the extent that OpenVPN has. Until there's more conclusive evidence of Wireguard's safety, I recommend sticking with OpenVPN when possible.
Secure Your Linux Installation With a Class-Leading VPN
Linux may be more secure than Windows and Mac, but you can still fall prey to multiple types of cybercrime without a VPN. If you value your privacy and online security and want to avoid the watchful eye of your ISP, hackers, or even the government, having a VPN is essential.
Even if you're not worried about your security, a VPN gives you enormous extra online freedom. You can unblock numerous streaming services like Netflix, global news sites, and even bypass government-imposed restrictions with a quality VPN. However, you need to ensure that your VPN has a native Linux client for ease of installation and general use.
After I tested multiple Linux VPNs, I recommend NordVPN as my #1 choice. It has high-speed servers, support for numerous Linux distros, and a native client with a simple set of commands so you can easily get connected. See for yourself — you can try it for free for 30 days with its money-back guarantee.