5 Best VPNs for Gaming with Faster Speeds

Last Updated by John Bennet on August 12, 2020
Online gaming is an activity that has gained much popularity over recent years. However, it has also become a popular spot for hackers and cyber-criminals and a new realm of cyber-related risks.
Although gaming provides an escape from reality, very real threats exist online. It is vital for gamers to protect themselves with an extra layer of security before connecting to Wi-Fi. If you're technologically savvy enough to game online, you should be aware of the looming threat of hackers, geo-restrictions, DDoS attacks, and the reduction of speed and performance through ISP throttling.
As a result, it's obvious that gaming without protection, such as the security provided through a Virtual Private Network (VPN), can come with risks.
The Benefits of Using a VPN
Using a VPN while gaming can help you overcome many barriers. For example, gamers are constantly striving for fast, uninterrupted gameplay. A VPN will give you a hand in reaching that goal. Here is how it can help:
Reducing Ping or "Lag" and Increasing Speed


A VPN allows you to hide from your ISP, eliminating their ability to throttle your connection. This eliminates the need to compete for bandwidth and in turn decrease lag.




If you use a VPN that doesn't sacrifice speed for security, connecting to their servers could actually increase your gaming speed.

Take Advantage of Geo-Restrictions


If you're an avid gamer, you know how frustrating it is when another country gets access to games before you. This is because of geo-restrictions. Using a VPN overcomes these restrictions and grants you the freedom of placing your IP address in a country of your choosing. For example, if a game is released in another country, you can simply connect to that country's server and download it ahead of release in your own country.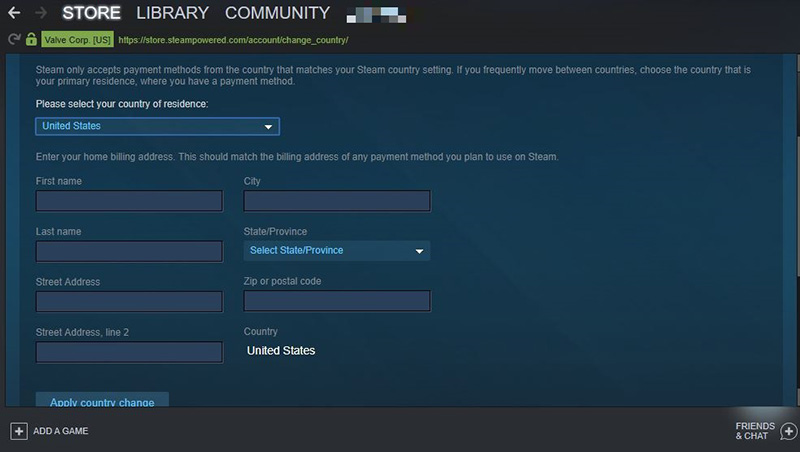 Overcome Restrictions with a VPN
Gaming restrictions are a nuisance. If you have ever tried to play games at work, school or hotels, then you may have experienced some form of restrictions. These limitations are set in place to prevent you from accessing certain online content and are dictated by the business providing the Wi-Fi, the Internet Service Provider (ISP), or by the country you're in.
Two of the most common gaming restrictions are set in place using:
Internet Firewalls


Firewalls act as a filter that blocks unauthorized access of certain content, allowing only permitted content to pass through. The primary goal of a firewall is to protect you from malware and viruses, but they can also be used to restrict access to online content.

Country-Wide Censorship


Instead of games being restricted in certain locations such as workplaces and schools, some countries choose to restrict content entirely. Although this is true for websites and other online content, video games are often a primary target. For example, a few countries that have banned video games include China, UAE, South Korea, and Germany. Using a VPN allows you to change your location, giving you full access to the video games you want to play.
Which VPN Should I Choose?
VPNs strive for a safe, high-speed, uninterrupted gaming experience, but there are so many to choose from. Here are our top 5 VPNs you should consider for gaming.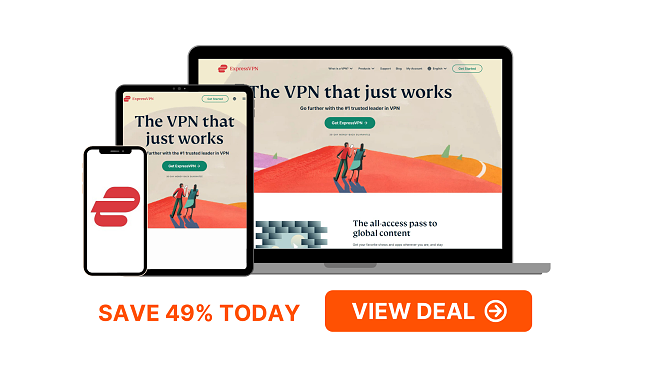 Top ranking VPN across many comparison sites
Over 1,700 servers in 145 locations across 94 countries
AES 256-bit encryption.
Excellent high-speed performance
30-day money-back guarantee
ExpressVPN is without a doubt an excellent VPN to choose. Not only does it have a wide reach, spanning over 94 countries, its super fast speeds allow you to set your location to almost anywhere in the world and game freely and uninterrupted. You'll feel like you're not using a VPN at all.
However, if you're interested in using multiple devices or platforms, ExpressVPN allows you to protect up to just five devices. Although there is no trial service with ExpressVPN, they do offer a 100% money-back guarantee within the first 30 days if you are unsatisfied with the service. Additionally, prices for the service are above-average compared to other VPNs with a 1-year subscription costing $8.32 per month.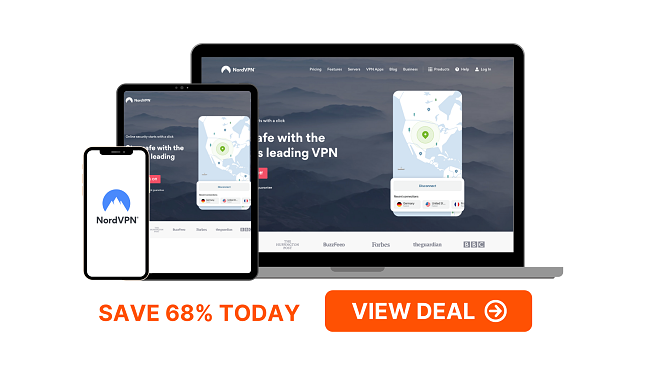 4,247 servers in 62 countries

Protect up to 6 devices

Automatic kill switch

AES 256-bit Military-grade encryption

Double VPN
NordVPN focuses on security over speed, but this does not mean that it is not fast. By offering technology used by the U.S government and the NSA combined with a double VPN option, nothing can get past it, meaning it is ultra-secure from potential attacks. NordVPN also offers an optional automatic kill switch that cuts your internet should your VPN drop. Although this will save you from a DDoS attack, it will also end your game. Luckily this feature can be turned on or off.
Offering the best connection count on this list, NordVPN allows up to 6 connections available on Windows, Mac, iOS, and Android. So whether you are gaming on your PC, phone or tablet, you can play freely and safely.
Pricing for this VPN varies, with a 1-month subscription being the most expensive option at $11.95 per month. A 1-year subscription is $5.75 a month, but the most affordable choice is the 2-year option at $3.29 per month. Also, NordVPN offers a 30-day money-back guarantee if you are not satisfied with the service.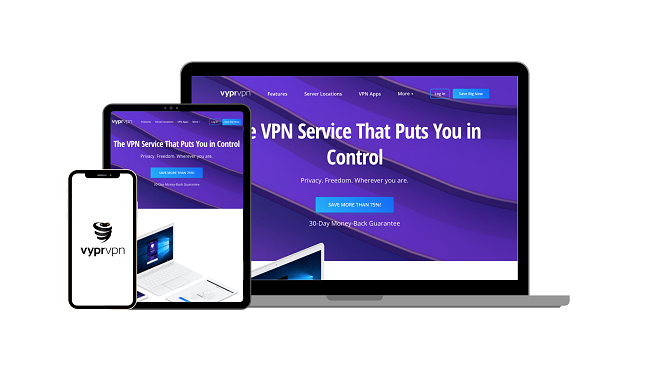 AES 256-bit encryption

700+ servers in 6 continents

Overcomes throttling

Unlimited usage

24 hour customer service
VyprVPN is a no 3rd party VPN meaning that it delivers unbeatable, unrestricted speeds perfect for gaming. Although they offer fewer servers in fewer locations, VyprVPN more than makes up for it in performance. Claiming the mantle of having the fastest VPN speed, their service focuses on continual optimization through in-house engineers with decades of experience.
As well as the ability to connect up to five devices, VyprVPN has apps for all platforms that are incredibly simple to use, allowing you to game quicker and for longer.
This is the only VPN that offers two different subscriptions, standard, and premium. At $5 per month for a 12-month subscription, the standard plan allows up to three connections. The premium plan costs $6.67 per month for 12 months and gains you access to five connections, the VyprVPN cloud, and a service that overcomes VPN blocking called Chameleon.
Choose this VPN wisely as it does not offer a 30-day money-back guarantee, but does have a 3-day free trial to test the service.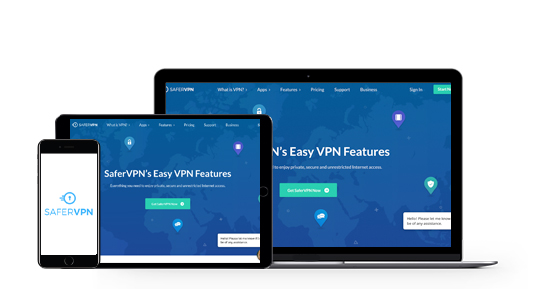 Automatic Wi-Fi security

VPN kill switch

Perfect Forward Secrecy (PFS)

700+ servers in over 34 countries

Most advanced level of encryption available – AES 256-bit

Zero log privacy policy

DDoS protection
SaferVPN puts the focus on gamers by giving them the highest level of encryption without sacrificing speed or performance. With a zero log privacy policy, SaferVPN doesn't collect any information that passes through their servers, allowing users to maintain complete privacy. Protecting you from all forms of attacks, you can game safely without having to worry about attackers or dreadful lag.
Using SaferVPN, you can access games before their scheduled release in your region, simply change your location to one where the game is available and play. 34 countries are plenty to find that early release. Offering up to five devices on one service, you, your brother, mom, dad, and grandma can game freely without worry.
Not only does SaferVPN offer a 30-day money-back guarantee, you can also sign up for a 24-hour free trial simply by using your email address. As one of the cheapest VPNs out there, SaferVPN gives you the option to choose a 1-year subscription for just $5.49 per month.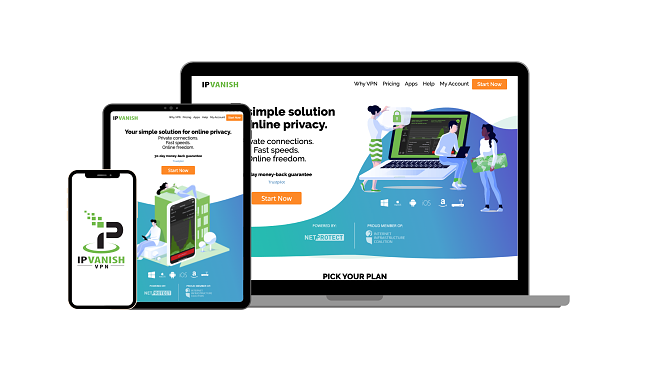 1,000+ servers in 60+ countries

Zero traffic logs

Unlimited bandwidth

24/7 customer support
IPVanish takes pride in its zero traffic log policy. The whole point of a VPN is privacy and IPVanish do not collect both activity and connection logs, unlike other VPNs. This log policy is especially important in the U.S. where diminishing privacy makes it harder to remain anonymous. Moreover, IPVanish offers anonymous payment options for their services such as Bitcoin.
This focus on privacy doesn't take away from its performance. Although it is not the fastest VPN available, its speed lets you easily game uninterrupted with added peace of mind.
IPVanish offers the usual support for all devices (Windows, Mac, iOS, and Android), meaning you're not limited to what device you decided to game on providing it's within the five connection limit.
Price plays a big part when choosing this VPN. IPVanish is committed to providing top-class protection for a little extra money. At $6.49, IPVanish is one of the pricier VPNs on the list with no free trial and no money-back guarantee, but know that with this VPN, you get what you pay for.