4 Reasons you Need a VPN Router to Secure your Entire Network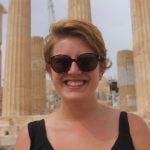 Last Updated by Sarah Barnes on May 01, 2019
Take advantage of a VPN router to beef up your security at home or at work.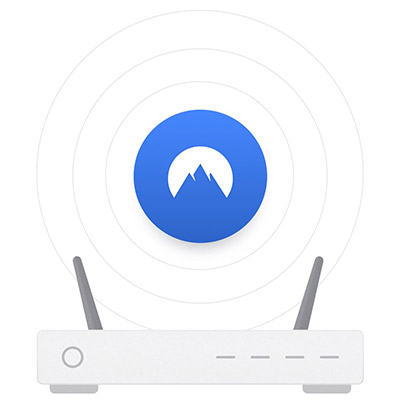 With a VPN router, you don't have to download the VPN's application to each and every device you own. You also don't have to double check that your VPN is running every time you log on.
A VPN router hides your IP address as well as works on all devices that can connect to the internet.
The devices that you can use a VPN router on includes:
Smart TVs
Gaming consoles
Apple TV
Tablets
Desktops and laptops
Cell Phones
A VPN router will protect all your platforms and operating systems. A VPN Router is also a great alternative for those who are less tech savvy. For example, if your folks don't understand the concept of a VPN, a VPN router will protect them from hackers without them having to do anything.
This concept is an excellent way of keeping your company's information safe from prying eyes without them having to deal with the extra time it takes to have that protection or deal with the hassle of setting it up.
4 Reasons Why You Should Use a VPN Router
1
Protect Multiple Devices
A VPN router protects all your devices, even those that can't normally run VPN applications. You don't have to install an application on every single device and it means everything is connected to a VPN via that router. It's like joining a Wifi network. All you do is connect to your router, and you'll stay safe and anonymous online.
2
Easily Connect with Iot Devices
While it is easy to connect your phone or computer to a VPN by just downloading the app, connecting other IoT devices can be a bit trickier.
If you have a Smart TV, Chromecast, Alexa, Roomba, or any other common internet connected device the only way for them to communicate with each is if they are on the same network. For example, if you tell Alexa to turn Hulu on your VPN connected Fire TV, she won't be able to do it because they are on different networks. The only way to fix this is with a VPN Router.
3
Increase Online Security
A VPN router is safer than standard routers and conventional VPN applications. This is because it cuts out the possibility of human error. You don't have to worry about connecting to your VPN when you start browsing the web.
As soon as you open your computer and connect to the VPN router, your data is safe. You also don't have to worry about how many lines can connect to the VPN itself. With a VPN router, you can connect however many devices you want either at home or in the office.
4
Defeat Censorship
A VPN router allows you to bypass geo-restricted content. It's also great to bypass censorship. For example, if you have to access censored content for work, the government or other prying eyes won't be able to locate you if you use a VPN router.
The Best VPNs to Connect with a Router
Rank
Provider name
Our score
Price
How Does a VPN Router Work?
The concept behind VPN routers is straightforward. The router establishes the internet and VPN connection at hardware level.
What does hardware level mean? Hardware level means you don't have to worry about individual software installations and connections. Anyone that connects to your router will automatically get full protection.
The VPN is installed within the router. So, your internet as a whole is protected, no matter who connects to it, what time of day it is, they will always be protected under your VPN installed directly into your router's hardware.
The process is similar to a broadband internet connection. It gives your entire home or workplace a continuous connection to the internet and the VPN at the same time.
Protecting Your Business, One VPN Router at A Time
VPN routers are more robust versions of VPN applications. They are the new generation of VPN technology. While they're not great for remote workers, they're ideal for brick and mortar sites.
VPN routers are perfect for those of you who aren't tech savvy or can't deal with the hassle of always connecting via an application. If you want to keep everyone in your office or home safe from prying eyes, we highly recommend a VPN router!