6 Best VPN Routers to Secure Your Entire Network In 2022
Last Updated by John Bennet on July 01, 2022
Using a VPN router will beef up your online security at home or at work.
When you're looking for the highest levels of security at home or at work, it makes sense to use the best VPN service. Making the most of that connection requires that you invest in the best VPN router, but how do you pick the right one?
The best VPN routers offer an easy-to-use interface that allows configurations with your VPN service. This ensures that there are minimal drops in your speed and performance.
Speed is the primary factor for most people. Being able to get your work done quickly and efficiently is vital. When time is money, you don't want to be waiting for web pages to load. For entertainment purposes, if you're streaming movies, you don't want to sit around watching it buffer more than watching the movie itself.
Some VPN routers come with apps that allow you to install or enable your VPN. Other options like DD-WRT will ask you to install firmware instead.
Secure your router with ExpressVPN
Quick Guide: How to Secure Your Router with a VPN
Install ExpressVPN on your router for secure browsing
Advantages of Using the Best VPN Routers:
Each device on the network is protected by the VPN router.
Devices that generally wouldn't run on a VPN like gaming consoles, smart TVs and Roku are able to run through the VPN as well. This is especially helpful when geo-spoofing.
Your router only counts as one VPN connection. This means that you can set up an entire network, but only use one connection as far as your provider is concerned.
If you plan on encrypting and decrypting all that VPN data, you'll find it's intensive to the processor. Many routers struggle to complete the task, which leaves you with poor connection speeds.
Do not consider using a mini VPN box, like the PandaPowWiFi and Anonabox. You'll notice that these are grossly underpowered. In fact, there are reports of a 90% loss of connection speed at times when using these devices.
This is why you must choose the best VPN router that features beefy hardware which keeps your Internet connection speeds running high. All of the VPN routers on this list are secure and simple to use. When you combine them with our top VPN, ExpressVPN, you can be sure to get a fast connection. In our tests, ExpressVPN consistently delivered excellent speeds with no buffering while streaming and gaming – and using it with a router means that all your devices are secured automatically.
Secure all your devices with ExpressVPN
The Best VPN Routers in July 2022
1.
ExpressVPN
Linksys Router – Pre-configured and Super-Simple to Set Up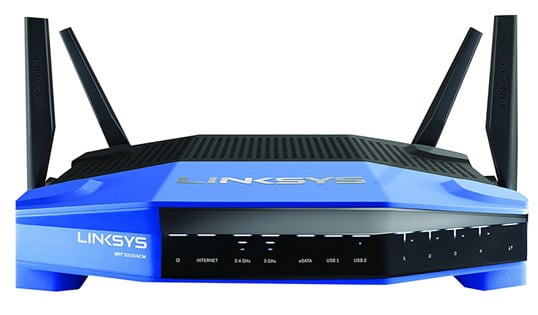 The
Express VPN Linksys WRT3200ACM
comes
pre-flashed with ExpressVPN's custom OpenWRT firmware,
which makes it simple to set up. It's the best option for someone that doesn't want to get involved in too many configurations.
With the pre-configured setup, there are no WebRTC or DNS leaks where the integrated firewall turns itself into a kill switch. Not only does this router come pre-configured, but it also comes with a split tunnel feature.
What does this split tunnel mean for you? It allows some of your users to connect through the VPN while others connect as usual. While the inside hardware is something to be proud of, the practical design of this router makes it a versatile choice for your business or home.
It's easy to install DD-WRT firmware for your VPN compatibility plus the unit comes complete with four gigabit Ethernet ports and a USB 3.0. Even if you weren't using this for a VPN, it would be an exceptional choice for a router having power that won't compromise your overall speed.
Protect all your devices with ExpressVPN on the Linksys router
2.
Asus RT-AC86U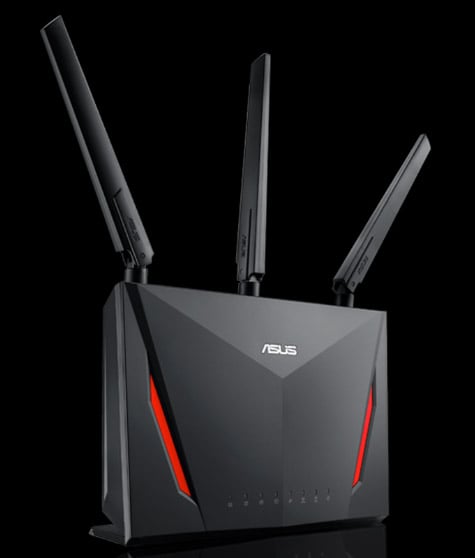 The intense style of the Asus RT-AC86U catches the eye and makes you do a double take having
performance that is just as loud as the design itself
.
If you are familiar with the Asus brand, then you know that they create products with the gamer in mind. If you aren't a gamer, you can still take advantage of the highly innovative technology and speeds that this router has to offer.
If you need the best VPN router, why wouldn't you choose a company that knows how to excel at performance? Having easy to use, setup, and configuration instructions, you'll be able to install third party firmware aif you desire. You also won't see drops like you would with many other routers.
Secure your Asus router with ExpressVPN
3.
Linksys WRT1900ACS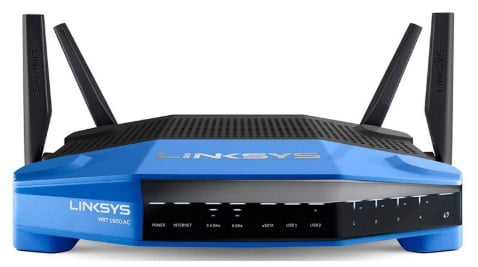 For fast performance, the Linksys WRT1900ACS features a 1.6 GHz dual-core processor.
It comes open source ready, right out of the box
. This allows you to flash it with the DD-WRT so you can get the most out of your connection.
This middle-class router is reasonably priced and offers plenty of speed to handle a VPN.
Secure your router with ExpressVPN
4.
NETGEAR Nighthawk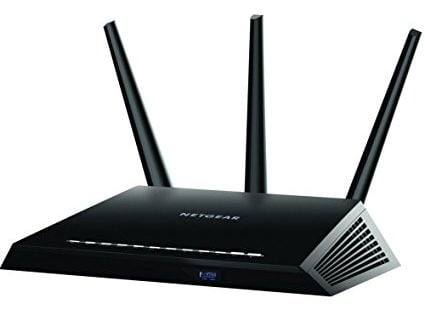 The NETGEAR Nighthawk features a 1 GHz dual-core processor, 256 MB of Ram and three external antennas. There's also a USB 2.0 as well as a USB 3.0 connection. It's been a
top-rated router with many online publications
which only affirms that the processing speed is capable of handling your VPN connection.
They have their own open source custom firmware that's developed by Sabai Technology. Sabai OS offers a high level of support and is easy-to-use, allowing the set up for a VPN connection through this router simple, even for someone not that technologically advanced.
Secure your Netgear router with ExpressVPN
5.
Linksys WRT32X Gaming Router

The Linksys WRT32X Gaming Router is one of the top gaming routers on the market, and it has the performance needed in order to be one of our recommended VPN routers as well.
The router offers more than just speed, but also the Killer Prioritization Engine, available only from Linksys, customized firmware, and exceptional design.
This model took all the successful aspects of the WRT3200 and added the custom firmware to the package. This router provides reliable performance, no lag in speeds, and ease of use.
Secure your router with ExpressVPN
6.
Asus RT-AC56U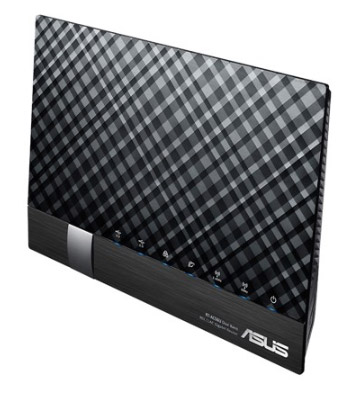 If you are looking for a more budget-friendly router that can handle a VPN, then you want this ASUS RT-AC56U. Sure, it's not as robust as some of the others we've listed, but it has enough processing speed to handle the VPN connections.
Once it's flashed with DD-WRT, it becomes a fully featured, flexible, and easy-to-use router that also saves you a few extra pennies.
Secure your router with ExpressVPN
4 Reasons Why You Should Use a VPN on Your Router
Protect Multiple Devices: A VPN router protects all your devices, even those that can't normally run VPN applications. You don't have to install an application on every single device and it means everything is connected to a VPN via that router. It's like joining a Wifi network. All you do is connect to your router, and you'll stay safe and anonymous online.

Easily Connect with Iot Devices: While it is easy to connect your phone or computer to a VPN by just downloading the app, connecting other IoT devices can be a bit trickier. If you have a Smart TV, Chromecast, Alexa, Roomba, or any other common internet connected device the only way for them to communicate with each is if they are on the same network. For example, if you tell Alexa to turn Hulu on your VPN connected Fire TV, she won't be able to do it because they are on different networks. The only way to fix this is with a VPN Router.
Increase Online Security: A VPN router is safer than standard routers and conventional VPN applications. This is because it cuts out the possibility of human error. You don't have to worry about connecting to your VPN when you start browsing the web. As soon as you open your computer and connect to the VPN router, your data is safe. You also don't have to worry about how many lines can connect to the VPN itself. With a VPN router, you can connect however many devices you want either at home or in the office.
Defeat Censorship: A VPN router allows you to bypass geo-restricted content. It's also great to bypass censorship. In some countries, there's heavy censorship of what you can and can't view online. With a VPN on your router, you can bypass the restrictions and view content that would otherwise be blocked.
Secure your router with ExpressVPN
Getting The Most With Your VPN Using A Router
To protect your home or business, it makes sense to set up a VPN connection on your router, especially if you have multiple people using it. This is also the best way to protect your other devices on the network at the same time.
Not all VPNs will work on routers, unfortunately, but top VPNs like Express VPN, CyberGhost, Private Internet Access (PIA), PrivateVPN, and IPVanish can be easily installed on routers, enabling you to secure devices like SmartTVs, Roku, and Google Chromecast.
Summary: These VPNs All Work with Routers