Can't Watch TRT1 Outside of Turkey? This Hack Will Change Your Life
Last Updated by John Bennet on August 18, 2020
Having celebrated its 50th anniversary in early 2018, TRT 1 is Turkey's first national television station. It debuted as Ankara Television in 1968 before switching its name to TV1 in 1986. That lasted 12 years, and it has spent the last 20 as TRT 1. It was the country's only TV channel until 1986. In 2012, it changed its logo concurrent to beginning broadcasting in high definition.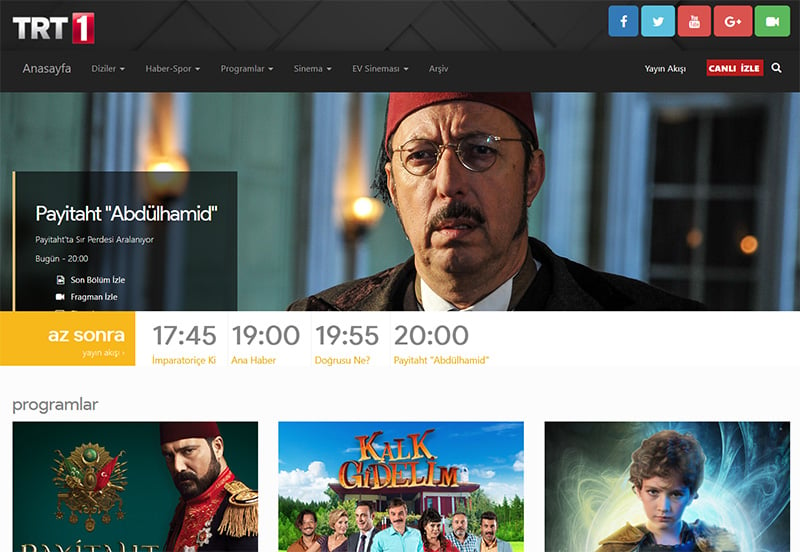 It now
broadcasts 24 hours a day
with
original news, music, entertainment, sports, education, and artistic programming
. It has been the home of many
popular US and British TV series
of the past and present such as
"Miami Vice", "The Avengers", and "Dallas."
If you are a fan of any of TRT 1's quality family entertainment but you live or work outside of Turkey's borders, you won't be able to watch any of its programs without help.
If you are outside of Turkey and try to access TRT 1's streaming services, your Internet connection will be geo-blocked, meaning the security protocol of the website recognize your Internet connection did not originate in Turkey.
Networks like TRT 1 pay exclusivity fees to maintain their programming only for their own geographic locations. Thus, they do not allow viewers outside of that region to use their streaming services.
What does a VPN do?
Although many websites will claim access to shows on TRT 1, they are usually illegal copies or are on websites filled with malicious content and ads.
The safest way to view TRT 1 programming is by using a virtual private network (VPN) to act as a type of proxy for your home Internet connection.
VPNs are commonly used by individuals and corporations to ensure privacy because they generate a heavily encrypted "tunnel" between your computer and a remote server in another locale.
For the purposes of watching TRT 1, users can select a server located in Turkey. Once connected, your requests, such as to access TRT 1 streaming content, will pass through the remote server and be assigned a Turkish IP address, which will bypass TRT 1's security protocol.
How to use a VPN to watch TRT 1
Download the client software for the VPN to your Internet device of choice.
Open a new connection with a server based in Turkey.
Confirm your computer is broadcasting a Turkish IP by using a web service such as WhatsMyIP.
Visit TRT 1's website and select streaming.
Begin streaming your favorite TV programs.
What are the Best VPNs to Watch TRT 1?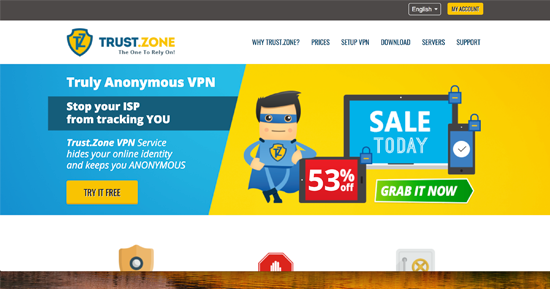 Trust.Zone VPN is a solid desktop VPN, good for beginners and those who want a simple interface that still works great and offers a lot of solid features.
For anonymity, it has a zero-logs policy and a kill switch, but only if you're using it with Windows. The better features include unlimited speed and unlimited bandwidth.
Price is another strong point for Trust.Zone: It's on the low end of the per-month subscription rate, has a free trial, and a 10-day money-back guarantee. It supports OpenVPN encryption and has servers in more than 30 countries.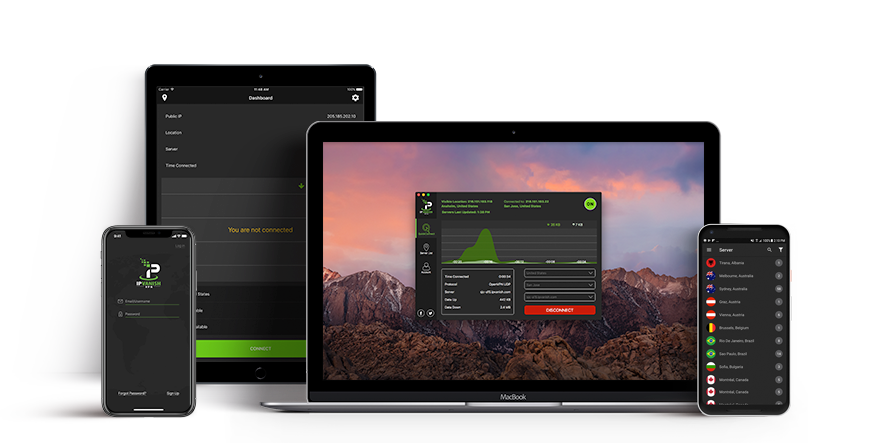 Don't let the fact that it's based in the United States fool you, IPVanish VPN is a great offer that boasts more than 1,000 servers located across 60 countries.
It initially was only available for Windows, but has since expanded its app to match up with the likes of Android, iPhone, Linux, Amazon Fire TV, and Kodi. It boasts 256-bit AES encryption and has a kill switch plus IP and DNS leak protection.
IPVanish allows you to run up to five simultaneous connections, offers unlimited server switching, and comes with a 7-day money-back guarantee.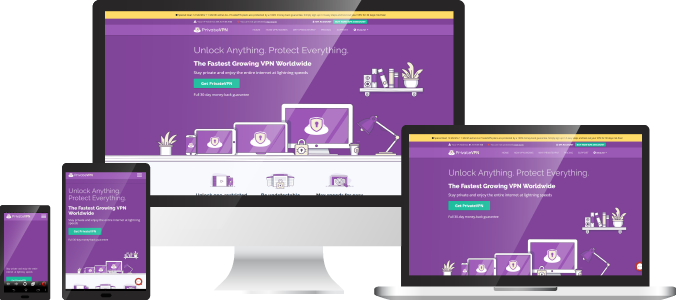 PrivateVPN lives up to its name and then some with its very strict no-logs policy, automatic kill switch, built-in leak protection, and big-time 2048-bit encryption.
It's strong for torrenting and is a good VPN for Smart TV. IT can support up to six simultaneous connections and helps customers with a 30-day money-back guarantee. Its biggest weakness is that while it has servers in 56 countries, it has just a little more than 100 servers total.
While PrivateVPN is a good fit for networks like TRT 1, tougher challenges like unblocking Netflix are beyond Private VPN's current capabilities.