Truecaller Not Working in the UAE? Here's a Quick Fix (2022)
Last Updated by John Bennet on August 01, 2022
If you're visiting the UAE for a holiday or work, you can access your Truecaller account by using a VPN. Short for Virtual Private Network, a quality VPN provides safe access to a range of apps and sites (including Truecaller). It does this by hiding your real IP address, so you can anonymously browse the internet through an encrypted connection. This means no one can spy on your online history, including advertisers, hackers, web trackers, and other malicious third parties.
Based on rigorous tests, I found the best VPN for security and speed is ExpressVPN. It's backed by a 30-day money-back guarantee, so you can test it for yourself without any risk. If you don't like it, you can request a refund in 30 days with no questions asked.
Safely access Truecaller with ExpressVPN
The Need for TrueCaller in UAE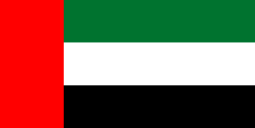 UAE is the home of Dubai
, one of the most advanced economic centers in the world and the home of a remarkable range of diverse individuals.
More than 90% of the UAE's population of some 9.5 million is made up of expats, which means that you've got a ton of people trying to network with each other as their lives come in constant contact with each other.
Business cards aren't always that reliable and emails tend to get lost in the shuffle, but the ability to put someone's number into your smartphone knowing full well all their information will instantly be added as well is a powerful networking tool regardless of your location.
TrueCaller has 250 million people in its registry, and a ton of those people live in UAE.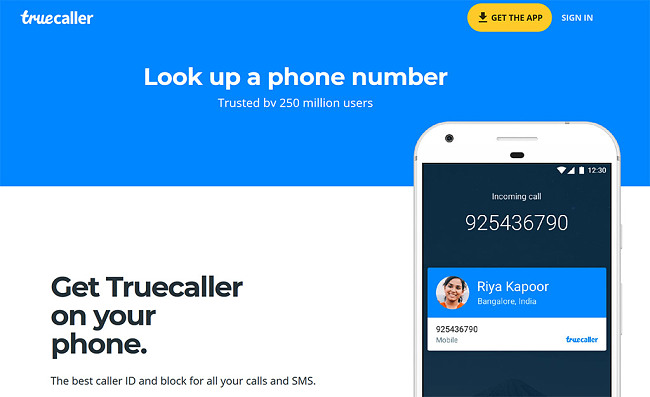 UAE Ban on TrueCaller
The problem with that is that UAE has banned TrueCaller inside its borders.
This block began in February 2019 and was part of an overall crackdown by UAE on the likes of adult sites, gambling, VOIP sites, and other sites whose overall message goes against the UAE's religious-based law.
My team and I don't condone participating in any illegal activities, but it's important to understand how to safely use Truecaller — especially if you need to access it for work.
To date, there have been no public cases of foreigners being penalized by the UAE for using a VPN with Truecaller. The common practice is that the UAE fights VPNs and Truecaller by technologically blocking the services, rather than chasing after visitors who use them. However, it's still best to exercise caution if you decide to use a VPN and Truecaller within the UAE's borders.
How a VPN Works With Truecaller
A VPN encrypts your internet traffic and reroutes it through its own global server network. It works much like a covered tunnel on a freeway system. An outside viewer could tell that your car was moving through the tunnel but couldn't tell how many people were in your car or what rate of speed you were going, only that you were in the tunnel.
This allows you to safely access Truecaller, as well as keep your personal data safe at all times from hackers, advertisers, and any other unwanted third parties.
Best VPNs for Using TrueCaller in UAE
ExpressVPN is the best VPN for Truecaller. With 3000 servers in 94 countries, it's easy to find a fast server near you. You don't have to manually scroll through ExpressVPN's entire server list either. Once you've selected a specific country, the app automatically connects you to the fastest server when you click the giant power button. You can even save shortcuts to Truecaller on the ExpressVPN app's home screen.
Once connected, ExpressVPN secures your internet traffic with military-grade encryption, leak protection, and a kill switch. As an extra safeguard, the RAM-based servers completely wipe all user data with each reboot. These layers of protection keep your IP address hidden at all times.
ExpressVPN has a 30-day money-back guarantee, so you can try ExpressVPN with Truecaller risk-free. If you don't feel it's right for you, it's easy to claim a refund within the first 30 days. When I tested the money-back guarantee myself, my refund was approved in less than 1 minute over 24/7 live chat and the money returned to my account in just 5 days.

CyberGhost VPN is one of the best VPNs around when it comes to your privacy. That is due largely to the fact that it owns its own servers instead of having to rent them from a third party.
The servers are in its native country of Romania, guaranteeing no third party can access your data, there is no way anyone can ever see where you are going or what you are downloading.
CyberGhost has more than 8200 servers spread across 94 countries so it can easily find you somewhere outside the UAE to do your business.
Private Internet Access is one of the most affordable brands on the market and has great all-around reviews as well.
It is based in the US and has great security in the form of 256-bit AES encryption, compatibility with OpenVPN, L2TP/IPSec, and PPTP. It also doesn't limit bandwidth which can be great if you're suing TrueCaller frequently.