Unlock Portugal Netflix with One Simple Download
Last Updated by John Bennet on August 19, 2020
Netflix burst onto the scene in Portugal in 2015 with a slate of offerings as barren as the surface of the moon. Things have gotten progressively better since then, with the network now boasting multiple American television favorites including "Better Call Saul," "Orange is the New Black," and "Rick & Morty".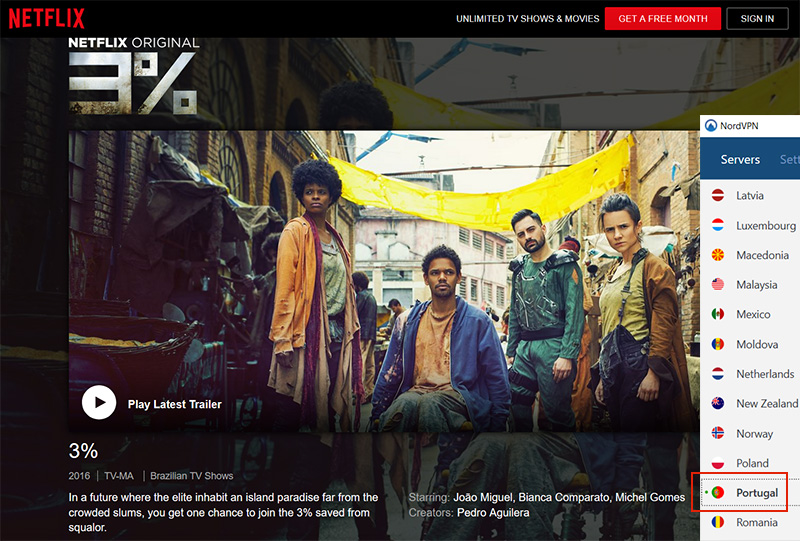 It's also home to the
brilliant Brazilian dystopian thriller series "3%"
that debuted in 2016 and will broadcast its third season in 2019. Produce in Brazil, it's one of the first Portuguese-language original series on Netflix to become an international hit.
The series is set in a future where 20-year-olds living in an impoverished society try to complete something known as "The Process" for the chance to reach an affluent, far-off society. Only 3% of candidates qualify for the reward, hence the show's title. 3% has an 83% approval rating on Rotten Tomatoes.
Watching shows like "3%" on Netflix is not possible outside of Netflix Portugal, despite its reputation that has plenty of people in other countries eager to view it.
Netflix has strict regional rules in place that prevent audiences from one version of Netflix from seeing other regional programming. This rule by Netflix is a big reason for the rise of the virtual private network (VPN) culture; fans of great television want to see it no matter country it is based in.
VPNs give fans the opportunity to do this; although Netflix has some of the toughest security online when it comes to VPNs, and many products are in a vicious cycle against the entertainment giant of being blocked and getting unblocked.
Best VPNs for Netflix in Portugal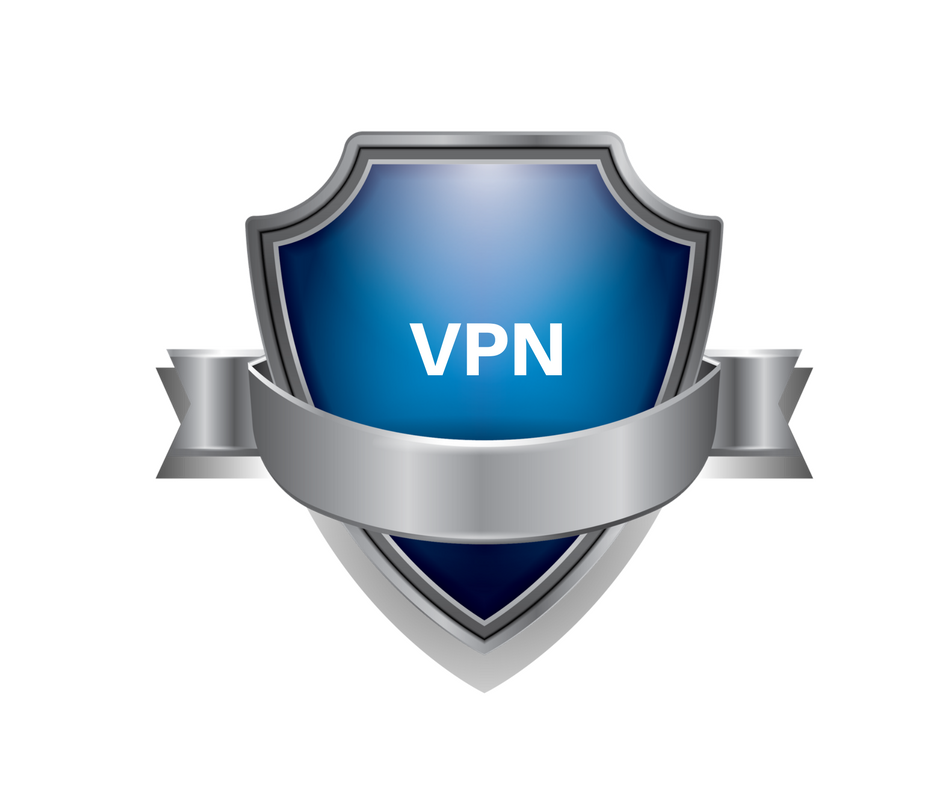 Not all VPNs are created equal
, and
Netflix has some of the best protection
when it comes to spotting and weeding out VPNs to keep its geoblocking in place.
Before you settle into a longer-term contract with any one VPN, it is suggested that you try several with the Netflix pick of your choice to see which one gives the best speeds and is the most reliable.
With that in mind, here are a few VPN providers that are nearly always at the top of the charts when it comes to unblocking Netflix in Portugal: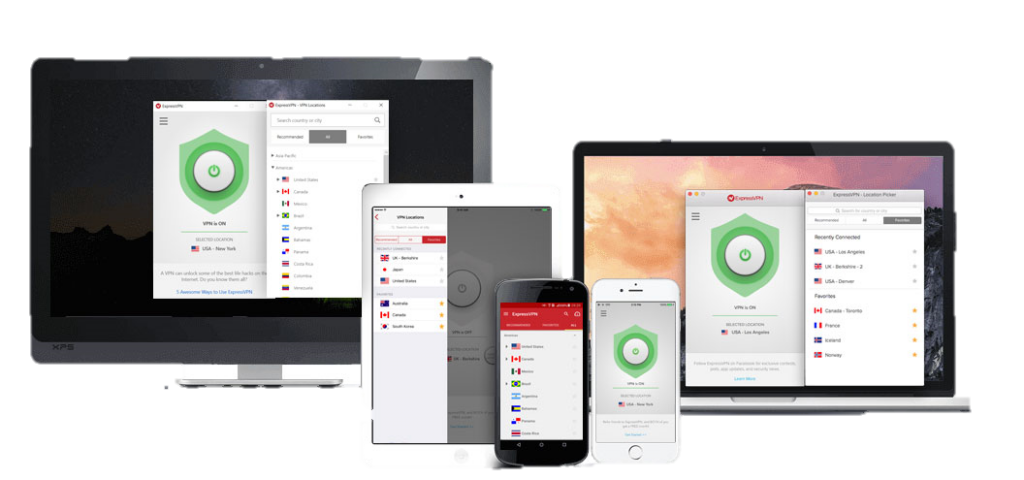 You have to have fast speeds to stream Netflix shows and really enjoy them, and ExpressVPN has speed in spades. That comes from unlimited bandwidth and server switches, along with servers in a whopping 94 countries – nearly half the countries on earth!
It is a strong VPN for USA TV-watching. It also has a money-back, risk-free 30-day grace period. This is helpful if you're a Portuguese national traveling out of the country but still wanting to watch your favorite shows from back home.
If you're struggling to get your connection working, you can also tap into ExpressVPN's 24/7 live chat customer support.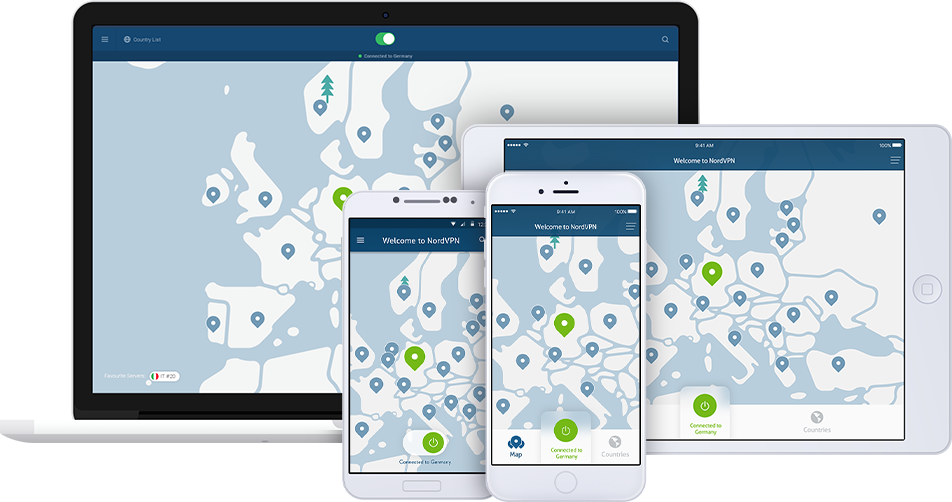 With some 5,100 servers in more than 60 countries, NordVPN is clearly an industry leader. Factor in its AES 256-bit encryptions and Double VPN tunneling and you get a sense of its security protocol as well.
NordVPN is powerful enough to beat censorship in tough countries like China and Russia and is available on every possible platform, making it a good VPN for Kodi and Amazon Fire TV.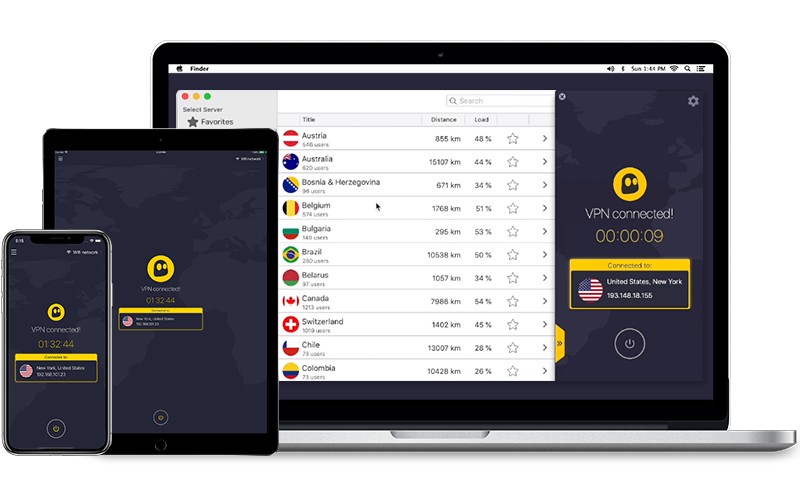 CyberGhost VPN is making a name for itself in the VPN niche thanks to the fact that it has its own self-managed and owned serves in Romania, a product of a crowd-sourcing campaign.
CyberGhost is up to more than 3,000 servers spread across 60 countries, including Portugal, and has 256-bit encryption along with the ability to connect to up to seven devices at one time with the same license.
How to Access Netflix Portugal with a VPN
The first step to watching Netflix Portugal with a VPN is having a subscription that is active and valid before you leave the country.
Research VPN reviews to find one that works to unlock Netflix and download its client app.
Install the client app on up to seven devices.
Open a new connection and find a remote server in Portugal, preferably one with low traffic and high speeds.
Ensure your connection carries a Portugal IP address and then log onto your Netflix Portugal account.
Once signed in, begin streaming, ensuring that you remain connected to the VPN at all times.