5 Best Kodi VPNs to Anonymously Stream Movies & TV (Updated 2019)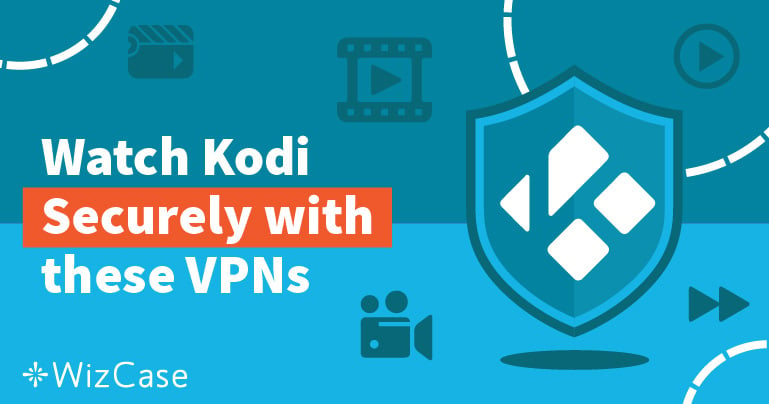 Published by Gray Williams on December 23, 2018
While Kodi is an excellent media player that can grant you access to all the free TV and movies you need, there are two major concerns.
Copyright – A lot of the shows and movies that are available are copyrighted and by watching them you could get fined
Security – The software has numerous safety concerns leaving your computer vulnerable to cyber attacks
By installing a VPN on the same device that has Kodi you will solve both of these problems.
The VPN will hide your IP address making you anonymous online. If your ISP doesn't know what you are doing online then they won't be able to turn your information over to the interested parties. (This is why we only recommend VPNs with a strict no-log policy)
From a security standpoint, a VPN will encrypt all of your data which can prevent malware or hackers from getting your personal information if they sneak in through a third party Kodi addon. There are some VPNs, like NordVPN , that include a malware detection program as an added level of security.
Our Top 5 VPNs for Those Who Love Watching Movies and TV on Kodi
When we started reviewing the best VPNs for Kodi we focused on several key parameters to quickly weed out the ones that weren't relevant. The following VPNs excelled when in the following categories
Speed
Security
No Log Policy
Unlimited Data
Servers in the US and the UK for accessing geo blocked content
After that it was just a process of testing out the VPNs and seeing which ones to recommend.
1
NordVPN Best Value For Money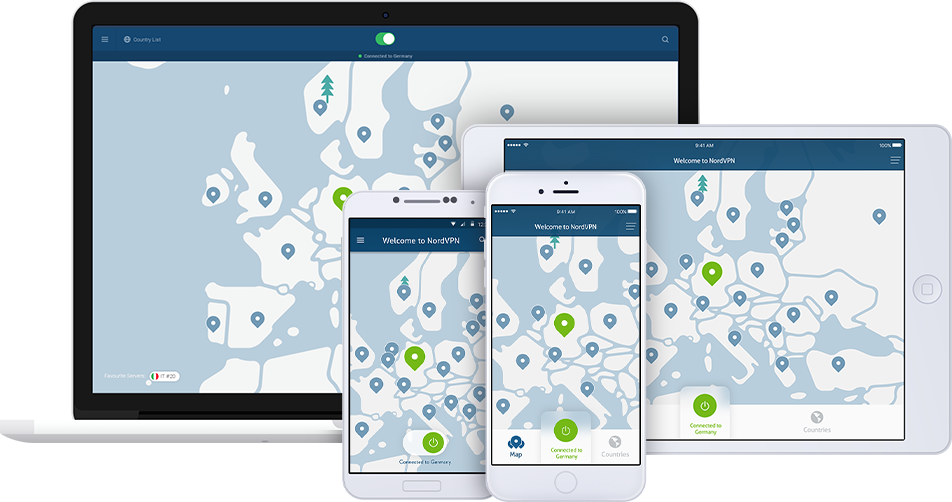 NordVPN is our top VPN recommendation when it comes to Kodi. High Definition (HD) unblocking and streaming content are quick and easy when using this VPN. It has excellent performance mainly because of its extensive network of servers and constant improvements in uptime, adding new locations and speed.
Are you worried about your privacy? Well, NordVPN is based in Panama meaning that they keep to their promise of a zero-logs policy. It prevents your sensitive information from being collected and gives you a completely anonymous experience every time you open the VPN.
Security features include:
CyberSec from Nord – it focuses on stopping suspicious websites, annoying ads, and botnets
Military-grade encryption
You can choose a Tor VPN, static IP or Double VPN
6 Simultaneous connections
You can also set up your NordVPN to function on any device, for example, set-top boxes and smart TVs. Of course, there are some tutorials that you'll have to follow but if you need additional assistance, NordVPNs fantastic customer support team is always ready to help. You can talk to them any time through live chat, ticket, or email.
How about its affordability? Well, one of the reasons it's at the top of our list is because of the fantastic packages and payment options it sets aside for its users. Most importantly, the service has a 30-day money-back guarantee.
2
ExpressVPN Advanced Technology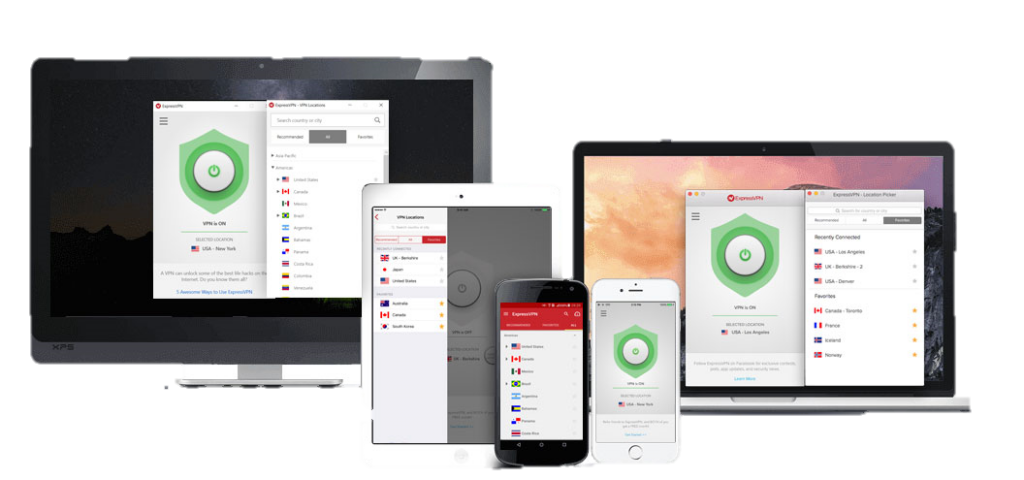 Are you looking for guaranteed privacy and blazing speeds? If so, then ExpressVPN might be what you need. With this VPN, watching your favorite shows on Kodi is both smooth and exciting. It has an extensive roster of more than 1,500 servers in over 148 locations making it one of the best VPNs for accessing geo-restricted data.
Here are its security features:
Guarantees zero data collection for its users
It comes with an open VPN support
Top-notch encryption
5 simultaneous connections
Setting up ExpressVPN is quite straightforward as it's available on different platforms, with enough tutorials to guide you. However, if you come across any problem, don't hesitate in reaching out to the customer support team. You can talk to them on three separate platforms including their 24/7 live chat system.
By choosing this VPN, you get top-notch services that are easily affordable. On top of that, the service is ready to reward you with a 30-day money-back guarantee if it's not right for you.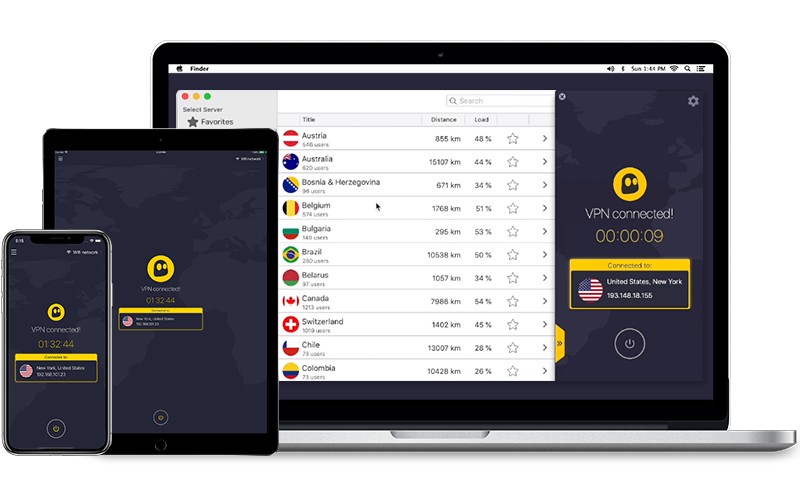 CyberGhost is a great VPN when it comes to privacy, speed, and accessing geo blocked content. These are main ingredients when it comes to finding a VPN for Kodi. They have thousands of servers worldwide, and a very easy to use app.
256-bit AES Encryption
DNS and IP leak protection
Strict No Logs Policy
5 Simultaneous connections
CyberGhost is available on a variety of platforms including Windows, Android, iOS, and it can be installed on a router. All of this makes it very easy to use with Kodi and no need to navigate your way through the sometime confusing Kodi repos to install CyberGhost onto Kodi itself.
One of the best features of CyberGhost is they categorize some of their servers for best use. This makes it easy to find a server that is optimized for streaming and will give you the best experience.
CyberGhost also comes with a 45-day money back guarantee, which should give you ample time to test it out.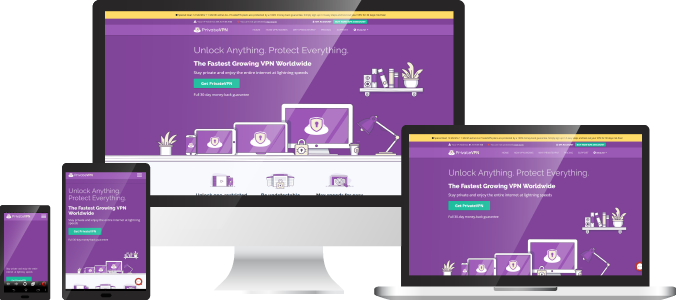 Private VPN is a good sidekick for those looking for an unlimited and fast Kodi streaming experience. Although it doesn't match the numbers of larger VPNs, it still manages to gather more than 80 servers in over 56 locations! Therefore, it allows you to unblock a significant amount of content within a short time.
Military-grade AES (Advanced Encryption Standard) 256-bit encryption code
2048-bit DH key to ensure that your Internet connection is always secured
6 simultaneous connections
This VPN also loves to keep a low user profile, which explains its less than 100 users. Luckily, it works well with Netflix, which is one of the largest growing networks in the world today. Despite all these features, what's most impressive about this VPN is its level of customer service.
It offers not only a live chat service, but also remote help so that when you get 'stuck,' support will set your VPN for you. Lastly, although it's not advertised constantly, don't forget to make use of its 30-day cash-refund guarantee. Learn how you can get it on the VPN's website (About us page).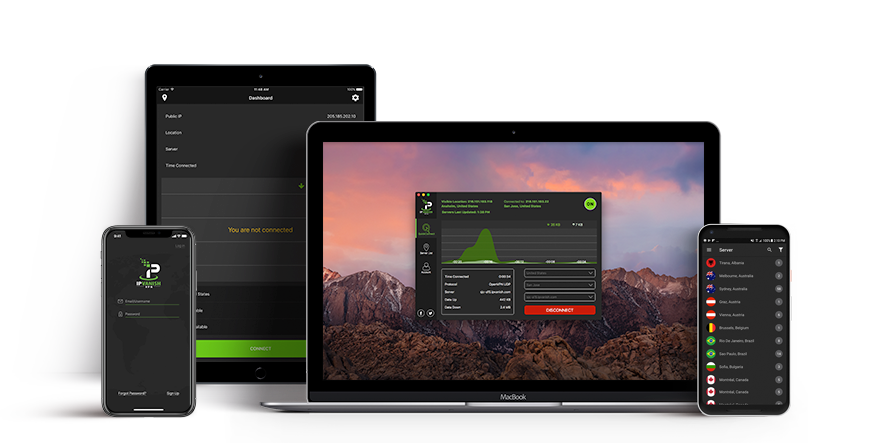 IPVanish is a great VPN to try out. It has everything right from accessibility to speed and most of all, security.
Below are some of its attractive security features:
256-bit encryption
OpenVPN and other supported protocols
It has a no-logging policy for total anonymity
10 simultaneous connections
It also has more than 1500 servers, and the numbers keep on growing making 'geoblocks' a problem of the past when using Kodi. Besides, because of its surprising speeds, you can quickly view HD content.
Unfortunately, one disadvantage using this VPN is that it doesn't offer a live chat communication platform, which is quite discouraging. However, it has some excellent setup guidelines, including those involving trickier platforms such as LibreELEC Kodi or MXQ Pro.
The Benefits of Using a VPN with Kodi
Kodi is versatile and continuously updated by both developers and users. It's loved by many as it provides an all-in-one, quick streaming process. However, it's most significant strength is also its most apparent weakness.
How so? Well, a lot of Kodi's functionality comes from third-party add-ons. We won't discuss their legality, but the most critical factor to remember here is that such add-ons open up the channels for streaming content on this software.
In fact, you can get almost any type of media on your Kodi player. The challenge is that these add-ons cause substantial security risks. They usually come from private forums as opposed to the central Kodi repository that's actively monitored and controlled by developers.
So, these 'fan-created' add-ons might come with malicious content that puts your entire data at harm. Some of the risk factors include:
Exposure to software and computer hackers – An excellent deal with third-party add-ons for Kodi is that they work with torrents. Such means that there's a lot of P2P which makes it easy for malicious individuals to record and store your IP address. So, to make sure that this does not happen, it's better to hide your specific IP address and encrypt all your traffic.
Detecting ISP – It's no secret that many of us today watch copyrighted content using Kodi. Sadly, if you haven't put in place some preventive steps, your ISP will quickly detect you, causing a lot of legal issues. That's why it's crucial that you always keep your online status anonymous through additional protection while using Kodi.
The most effective VPNs will provide you with airtight security by rerouting your internet traffic across their servers. This ensures you are safe from curious eyes, as it keeps your IP address hidden and your online status anonymous. Some providers will also allow you to access 'geo-blocked' content through Kodi.
The biggest benefits of using a VPN with Kodi are:
Safely streaming from add-onsMainstream services such as Netflix, Hulu, and Amazon are high quality, trusted content providers. However, there are also lesser known add-ons and applications that don't provide such things. Generally, these add-ons won't harm your device, but it's important to protect yourself against the ones that might. By using a VPN, you can secure your device with sophisticated encryption and added security.

Accessing geo-restricted content

Just like most streaming sites, some of Kodi's content is geo-restricted, rendering it inaccessible unless you are in a particular country. A VPN allows you to overcome this obstacle by tricking the add-on into thinking you are in the right location to access that content.

Avoiding buffering and interruptions

Not only can you stream content from anywhere in the world safely and securely, but you can also do so at the fastest speeds possible. Many VPNs focus on providing a high level of security without affecting speed and performance, so you won't experience any interruptions or buffering.
No Need to Install a VPN on Kodi
The great thing about a VPN is that it will protect the entire device (or network if you go with a router) and so in most cases you don't need to do anything special to install the VPN. Just download the app onto your computer, smartphone, Fire Stick, Kodi Box, and more. The biggest exception to this rule is the Raspberry Pi which doesn't have a native VPN app and you'll have to manually install the VPN by getting all the information from your VPN provider.
Stay Secure and Stream Safely
Kodi is one of the most flexible media players for you to use. However, while VPNs aren't needed to run it, they'll still take care of all security risks that may come your way. Besides, with a well-performing VPN, you can grow your Kodi content library by ten times its current size!