How to Close Hotspot Shield & Get a Refund – Results Will Surprise You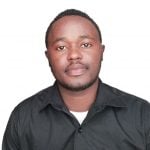 Last Updated by Joel Timothy on April 25, 2019
If you want to try out
Hotspot Shield VPN
, they offer a
45-day money-back guarantee,
a free plan (though it's not sufficient), a f
ree premium trial
, and an
incredible 76% discount
that you can get using
our exclusive coupon
.
However, the process of getting a VPN refund varies with the vendor, and you can also wonder whether Hotspot Shield's 45-day refund applies even to the 30-day plan.
Would someone give you a refund on the 40th day after you've exhausted your 30-day subscription?
Our guide is intended to explain everything you need to know in case you wish to cancel your Hotspot Shield subscription.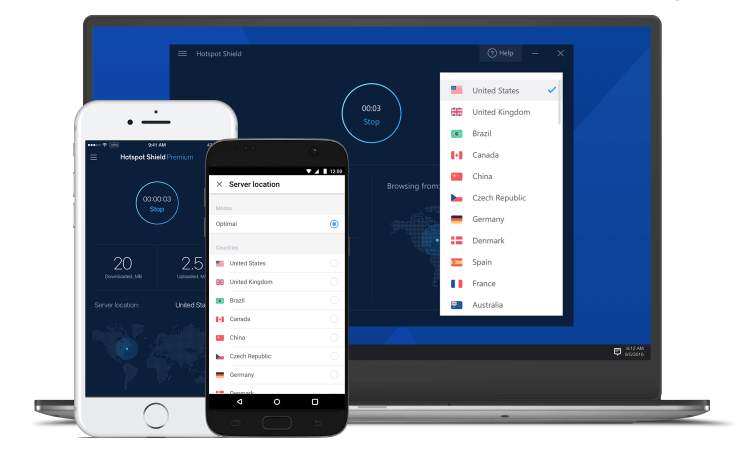 Unlimited data
2,500+ global servers
Robust encryption
Connect five devices simultaneously
Hotspot Shield VPN is an excellent VPN for private browsing, bypassing restrictions, improving security, and providing online anonymity.
With a community of over 650 million users, Hotspot Shield is a reliable and secure service. Compatible with Windows, Mac, iOS, Android, and more, the VPN is both accessible and versatile.
Who is eligible for the money-back guarantee?
Unlike some VPNs that have tricky clauses concerning bandwidth usage, the number of connections, etc., Hotspot Shield allows all its customers to request a refund.
However, this will depend on how you purchased your subscription, and so if you haven't yet, we suggest that you do so from their website using our
special 76% discount.
Nevertheless, AnchorFree processes most refunds, with the exclusion of only those purchased through the Apple Store and Microsoft store. In such a case, you need to cancel the payment processor directly.
Requesting for Hotspot Shield Refund
There are two ways you can request for a refund from Hotspot Shield:
Through their live chat agents
Through their ticketing system
To give you first-hand information, we went ahead and subscribed for an account and used it casually before asking for a refund.
1

Canceling through Live Chat
Cancelling Hotspot Shield through live chat is super easy. Just head to their homepage and look for the live chat button.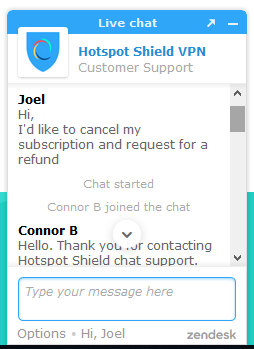 Tip: Avoid stating a problem with the VPN, as they will try to assist you first.
You can tell them you won't be using the VPN any longer.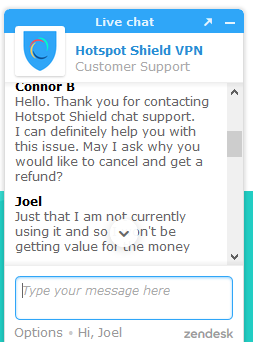 The agent was understanding, and we didn't experience any complications.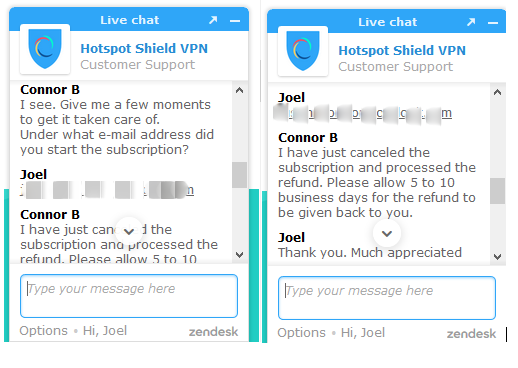 Just like that, I canceled and got my money back.
Note: If you paid through PayPal, the refund is promised within just a few hours. However, you may have to wait for 5-8 days if you paid using a credit card.
2

Canceling through their ticketing system
Hotspot Shield also provides a ticketing system that you can use instead of chatting with an agent. To send your request, you will need to provide the following:
The e-mail Address associated with your Premium account
The Premium Access Code/ The Order Number received after your purchase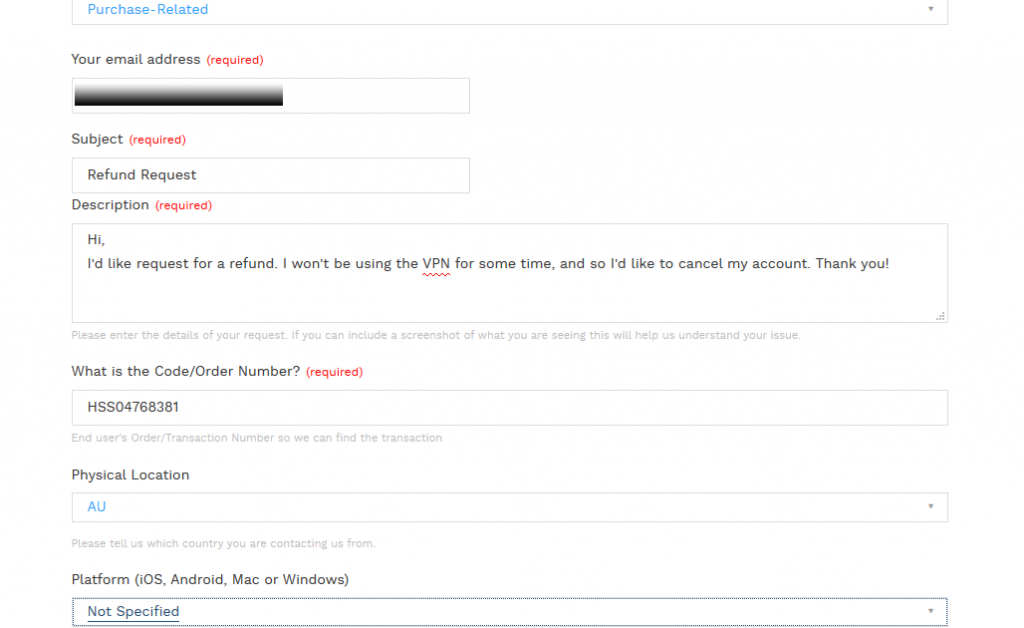 After that, you will receive a response giving you a discount to keep the subscription, and asking you to let them know if you still wish to cancel. Just say that you'd like to go ahead with the cancellation.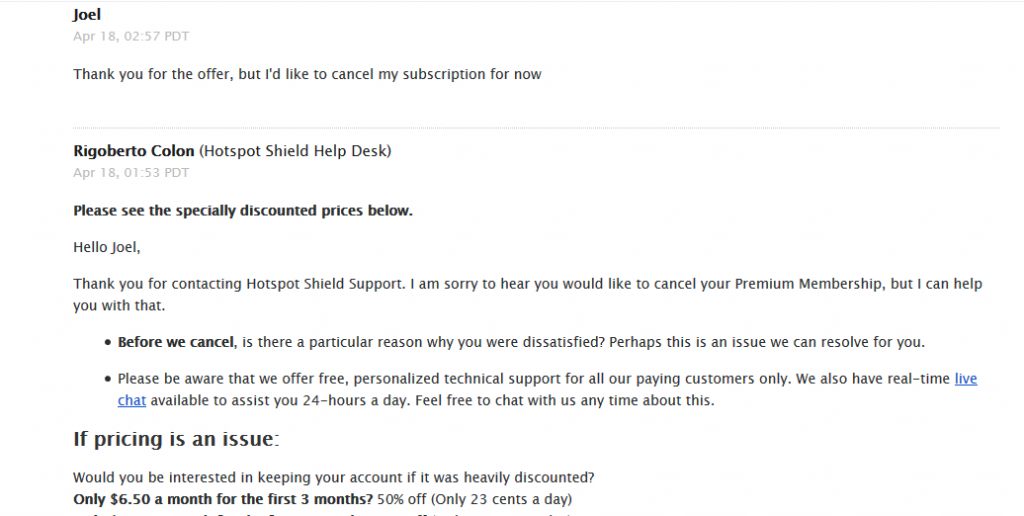 Your account will be canceled, and
you'll receive your money back
.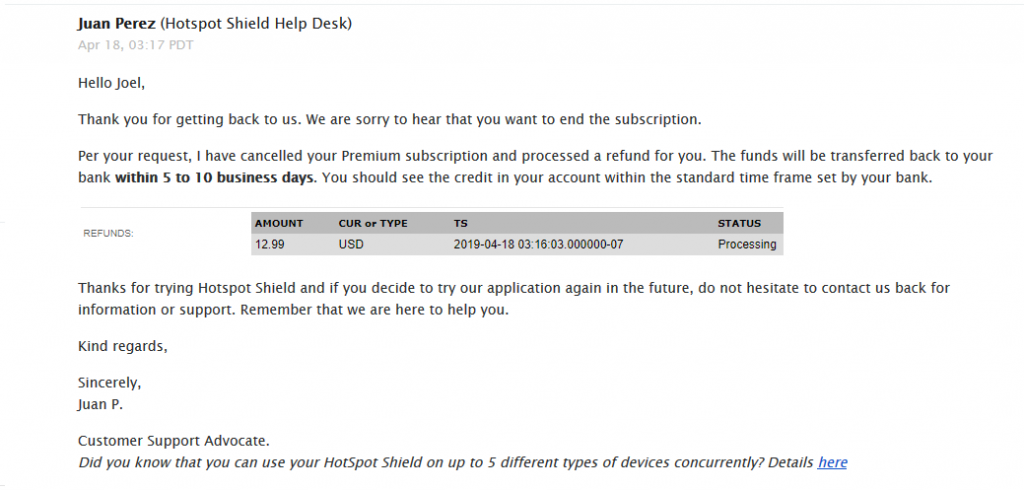 While requesting for a refund, I was glad to see that
Hotspot Shield doesn't force you to continue using the VPN
or even bother you with lots of questions.
Further, I was surprised to get my refund within just two hours of canceling my account having paid via PayPal.

Additionally, you can even get Hotspot Shield's refund even after your monthly subscription has expired, as long as you are within the 45 days.
From experience, we can conclude that Hotspot Shield cancellation process is as easy as it could be, and so trying their product is entirely risk-free.