5 Best VPNs for South Africa (Updated Local Servers 2020)
Last Updated by Eric Raue on October 01, 2020
After I tested about 40 VPNs, I found very few that actually work to unblock content in South Africa from abroad. Many review sites have false information listing VPNs that don't have any local servers. Don't waste your money on a VPN that doesn't actually work!
I shortlisted the best 5 VPNs for South Africa with fully working servers that can bypass geoblocks on local websites, like DStv, Showmax, and Netflix South Africa. NordVPN was the clear winner with the most reliable local servers and the fastest speeds — you can take advantage of its money-back guarantee and try it yourself for 30 days for free!
Try NordVPN for free for 30 days
Quick Guide: 5 Best VPNs for South Africa
5 Best VPNs for South Africa — Updated October 2020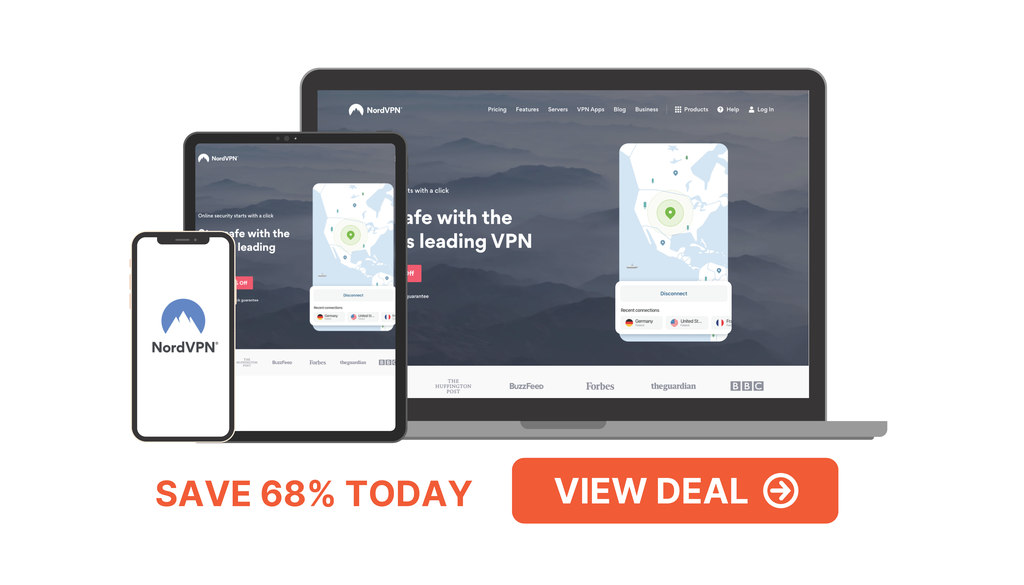 Key Features:
40+ servers in South Africa for fast and reliable connections
No buffering while watching Netflix South Africa
Torrent support on specialty servers for fast and secure file-sharing
6 simultaneous device connections
30-day money-back guarantee offers great flexibility
You have a huge selection of 40+ servers in South Africa with NordVPN, making it the top choice for unrivaled speeds and reliability. NordVPN gives you a huge variety of backups to choose from in the unlikely event that you experience slow speeds. When I tested each local NordVPN server, I had quick speeds without lagging. You can also save time and and set the fastest server to automatically connect every time you turn on your computer.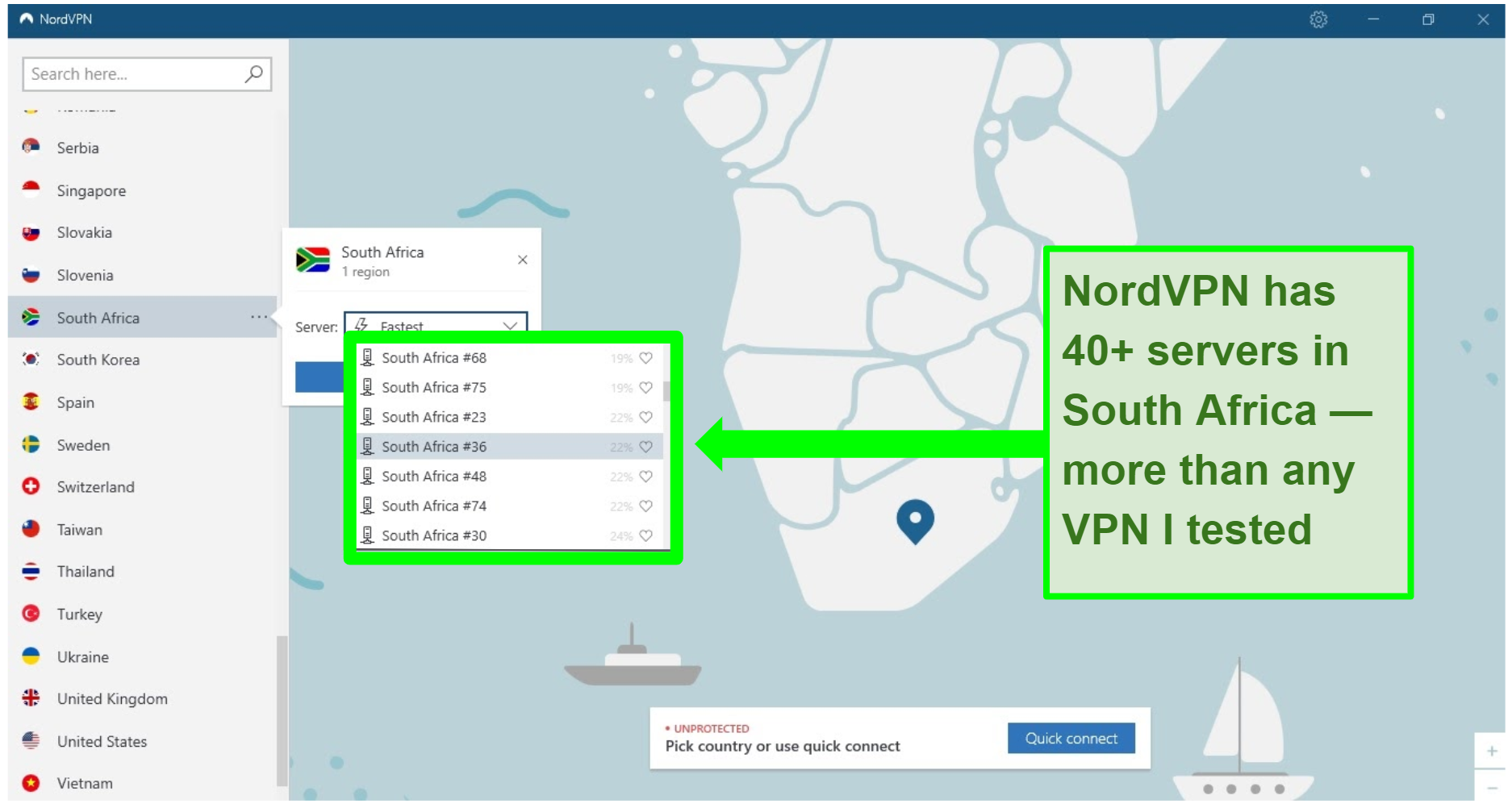 I was consistently impressed with NordVPN's speeds. All of the NordVPN's servers I tested were fast enough for multitasking. I was able to watch shows in HD, video chat, and play multiplayer games on my Windows PC and my Android without slowdowns on multiple devices.
With the largest network of global servers and fast speeds, NordVPN made it easy to watch my favorite shows and movies from anywhere lag-free. You won't have any issue bypassing Netflix's annoying proxy error to get access to the most popular titles in the US or the UK. If you prefer local titles, this is the only VPN on this list that unblocks Netflix South Africa! When I watched Queen Sono with a local server from overseas, the video didn't have any buffering or delay throughout the entire episode.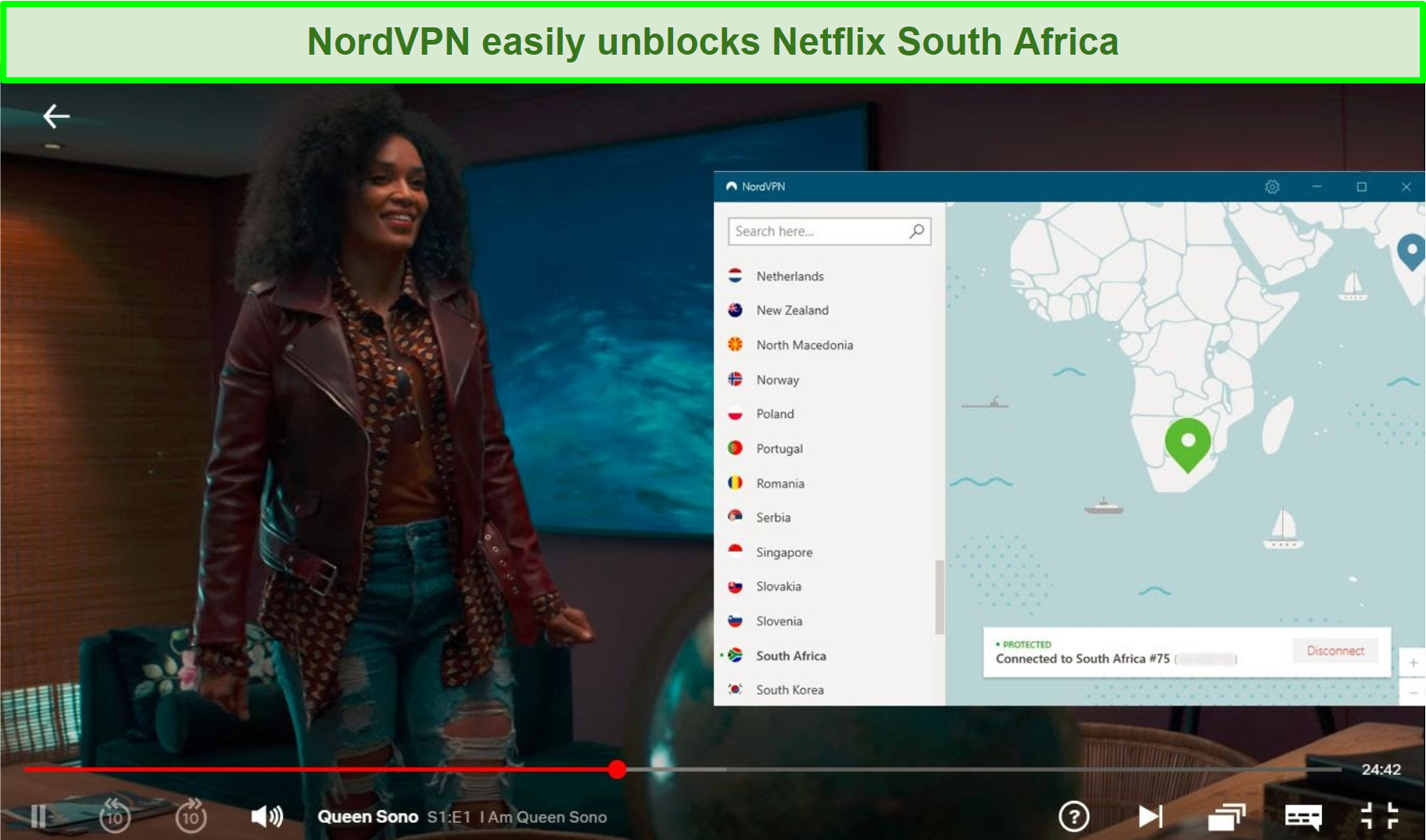 The only downside was that NordVPN couldn't access Showmax. When I went through each of NordVPN's servers in South Africa, I wasn't able to watch anything on the streaming service. Even if Showmax doesn't work, you'll be able to watch local favorites like The Bachelor South Africa and Gomora on DStv.
While the South African government is known to monitor cyber activity, I felt confident that NordVPN's security features kept my information safe online. The provider has military-grade 256-bit AES encryption to hide your browsing activity. Its kill switch prevents IP address leaks from revealing your identity. None of your data is recorded with its strict no-log policy. NordVPN's built-in CyberSec automatically dodges phishing, malware, and botnets that can use your device to shut down websites. After I tested this with a simulated attack using a free online tool, NordVPN safeguarded my data by stopping my connection after it detected malware.
NordVPN offers a money-back guarantee for 30 days, so you can test it for free before subscribing. This is great to use on a short trip outside of South Africa and you can get your money back within the 30 days. I tested its refund policy and requested to cancel my subscription through the 24/7 live chat. When the representative tried to troubleshoot any issues, I simply responded that I didn't need the service anymore. It was super easy and I got my money back after 3 days.
NordVPN unblocks: DStv, Netflix, ESPN, Amazon Prime Video, Hulu, HBO GO, HBO NOW, BBC iPlayer, and more.
NordVPN works with: iOS, macOS, Windows, Android, Xbox, Chrome, Playstation, Firefox, Nintendo Switch, Linux, Windows Phone, Chromebook, and more.
Try NordVPN for free for 30 days!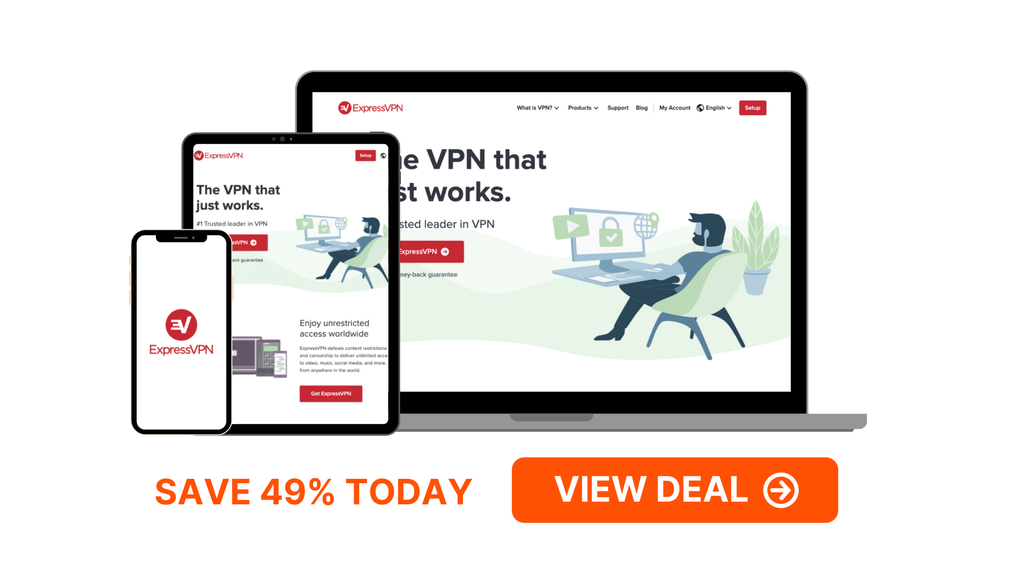 Key Features:
1 secure server in South Africa to access restricted content
Military-grade encryption protects your identity while you access your local bank online
Torrent support enables anonymous file sharing
5 simultaneous device connections for multiple users at once
30-day money-back guarantee
You won't need to worry about government monitoring in South Africa with ExpressVPN's reliable security features. Its TrustedServer technology and no-logs never records any of your connection activities. This means you don't have to worry about your information accidentally leaking to the authorities.
The Perfect Forward Secrecy feature gives you a new and unique password each time you connect. This ensures your safety and provides you with an extra layer of verification that only you will have access to. I felt assured that ExpressVPN protected my sensitive data while I accessed my Capitec bank account from abroad.
When I ran a DNS leak test on ExpressVPN's local server, my real location was hidden with a local IP address in South Africa. This means that your data remains anonymous.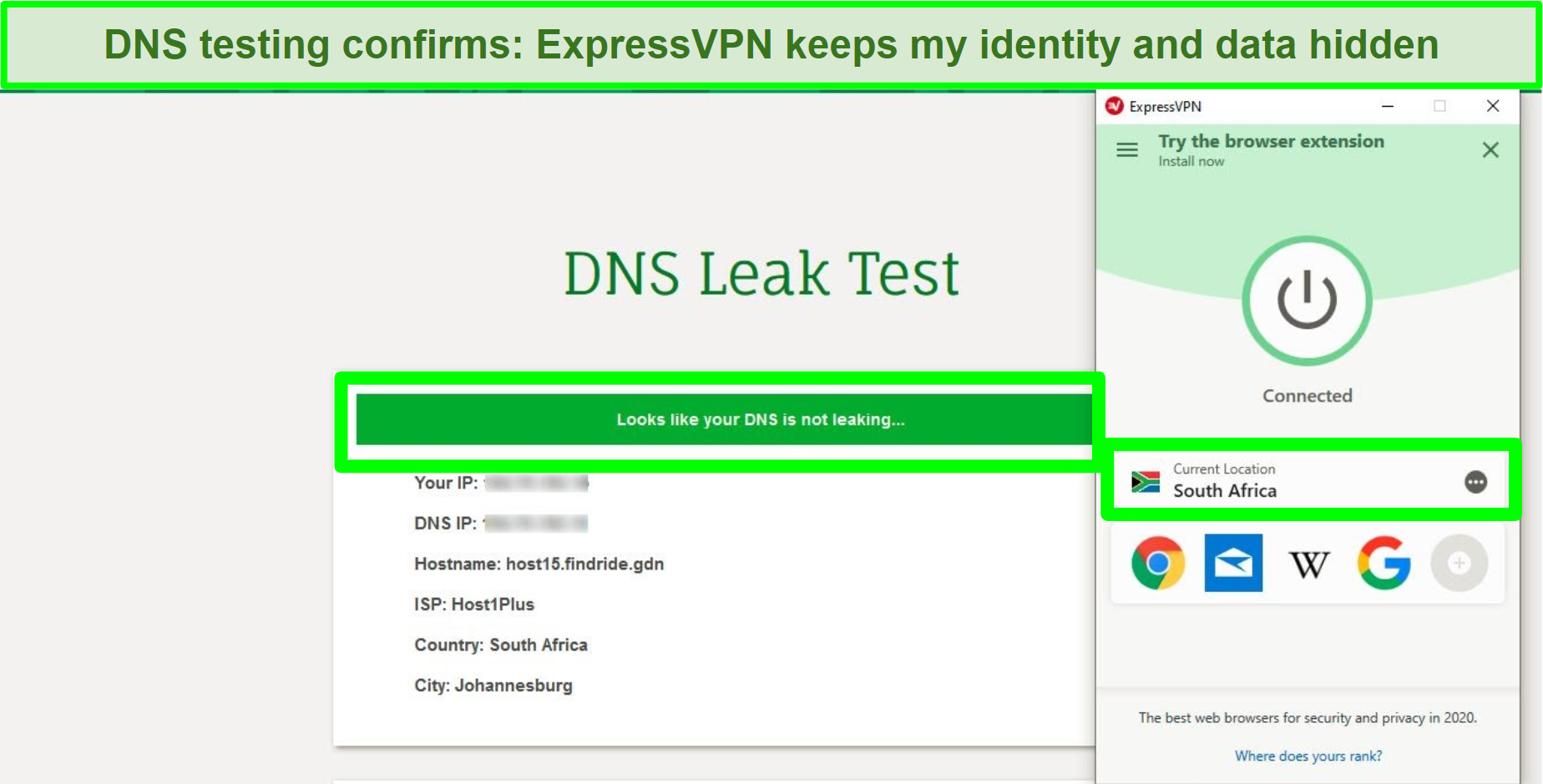 Even though ExpressVPN's server in South Africa couldn't access the local Netflix library, it could easily unblock Netflix US. I connected to ExpressVPN's Los Angeles-3 server and started streaming American Vandal within 3 seconds — my speeds were fast enough to watch in HD with minimal lag.
If you're still not ready to subscribe, you can try ExpressVPN for free with its 30-day money-back guarantee to see if it's the right VPN for you. I tested ExpressVPN for 15 days and requested a refund through live chat. This was the only VPN on the list that immediately processed my refund with no questions asked! I had my money back in my account within 5 days.
ExpressVPN unblocks: DStv, Netflix, Amazon Prime Video, Hulu, Vudu, HBO GO, and more.
ExpressVPN works with: iOS, macOS, Windows, Android, Chrome, Firefox, Safari, and more.
Try ExpressVPN for free for 30 days!
October 2020 Update: ExpressVPN has dropped prices so you can save up to 49%!!! This is a limited offer so be sure to grab it now before it's gone. See more deal information here.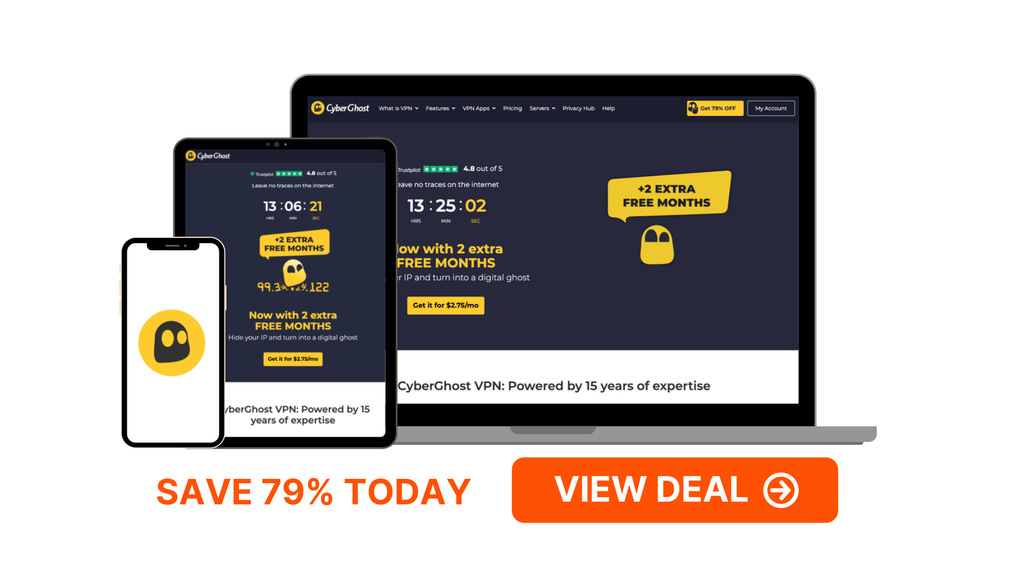 Key Features:
10 servers in South Africa to get past blocked sites
Easily unblocks Showmax from anywhere
Torrent support for sharing and downloading video, applications, and other files
7 simultaneous device connections to use at once
45-day money-back guarantee
CyberGhost is the only VPN on this list that unblocks Showmax from outside South Africa. After connecting to CyberGhost's server in South Africa, I was able to watch Black Tax after only a few seconds of buffering. After the stream loaded, I didn't experience any further lagging.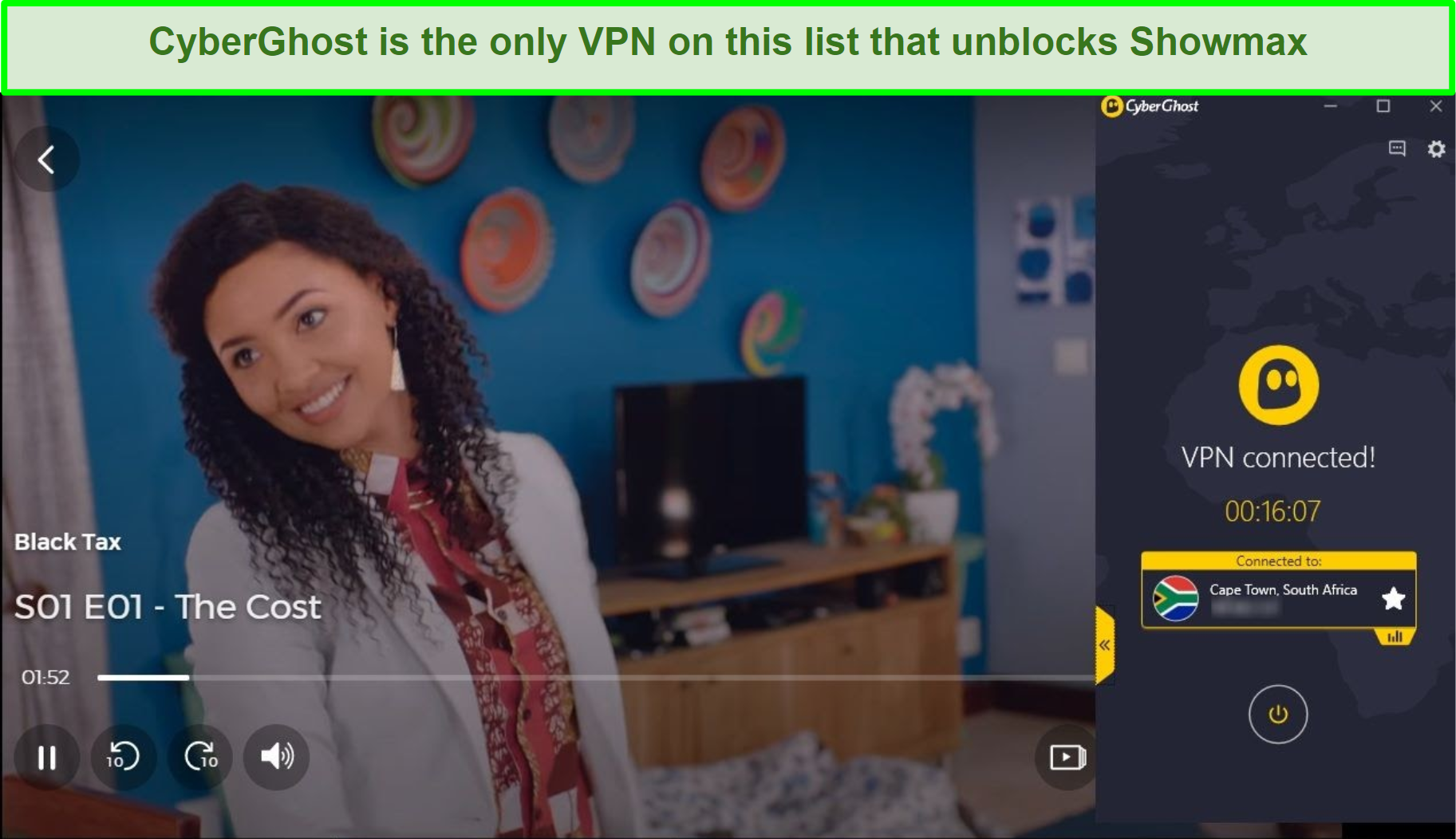 Unfortunately, CyberGhost can't get past strict geoblocks for Netflix South Africa. However, you'll have access to the most popular shows and movies on the streaming service by switching to a US or UK server. The provider will even give you access to the biggest global content libraries.
You can automatically connect to the fastest CyberGhost server when you double-click on a country. When I tested its 10 servers in South Africa, I was able to easily connect to each of them within a few seconds. The only issue I had was speed — when I tried watching Showmax in HD on two simultaneous devices (PC and Android), I experienced some lag. While I was able to watch on my PC immediately, I had to wait a minute for my phone to load The Cost before it started streaming.
If you aren't sure if the service is right for you, CyberGhost offers a money-back guarantee for 45 days. It only takes a few minutes before a live chat agent processes your request. I tried the service for 30 days before requesting a refund. After answering a few questions about why I wanted to cancel, I got my money back within the week.
CyberGhost unblocks: Netflix, Showmax, Amazon Prime Video, HBO GO, BBC iPlayer, and more.
CyberGhost works with: iOS, macOS, Windows, Android, Chrome, Firefox, and Safari.
Try CyberGhost for free for 30 days!
CyberGhost's Latest Deal October 2020: Get an 18-month subscription for the price of the 12-month plan — which means you get 6 months completely free!!! Prices start at only $2.75/month. See more information on this offer here.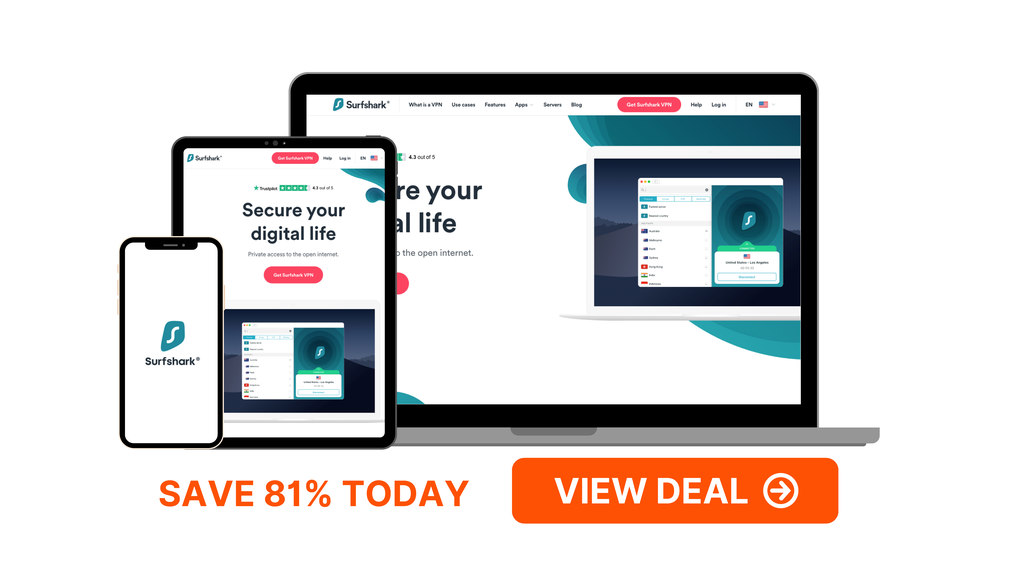 Key Features:
1 server in South Africa with lightning-fast speeds
Fast enough to watch in HD on multiple devices at once
Torrent support on all servers for high speed file-sharing flexibility
Unlimited simultaneous device connections so you can share it with family or friends
30-day money-back guarantee to try with no commitment
You can connect unlimited simultaneous devices with Surfshark without slowing down your speeds. This means your family or friends can take advantage of its speeds even if everyone streams at the same time on different devices. During testing, I was happy that I was able to watch Netflix shows Shadow in HD on my computer and District 9 on my phone with no lags.
You can only access limited local content on DStv with Surfshark. Unfortunately, I couldn't watch Showmax or Netflix South Africa at all. This isn't a problem — you can switch to a US server and easily watch thousands of popular content from the biggest Netflix library. I was able to stream Black Panther with minimal buffering using a server in New York. I didn't have any lag throughout the rest of the movie.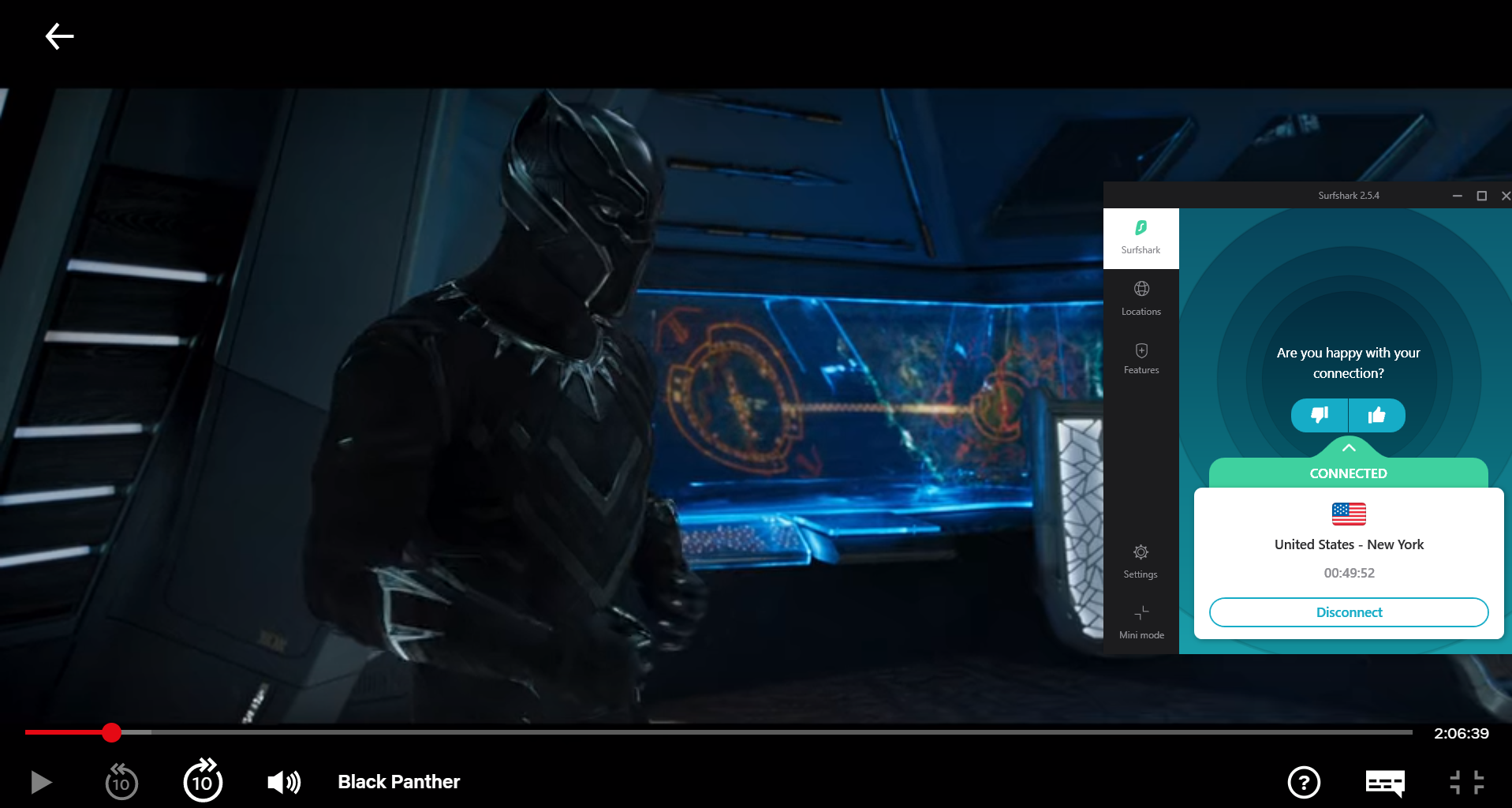 Surfshark offers a money-back guarantee and you can try it for free for 30 days with no commitment. If you change your mind, you can get a full refund by contacting customer support through its 24/7 live chat.
Surfshark unblocks: DStv, Netflix, Hulu, BBC iPlayer, and more.
Surfshark works with: iOS, macOS, Windows, Android, Linux, and Chromebook.
Try Surfshark for free for 30 days!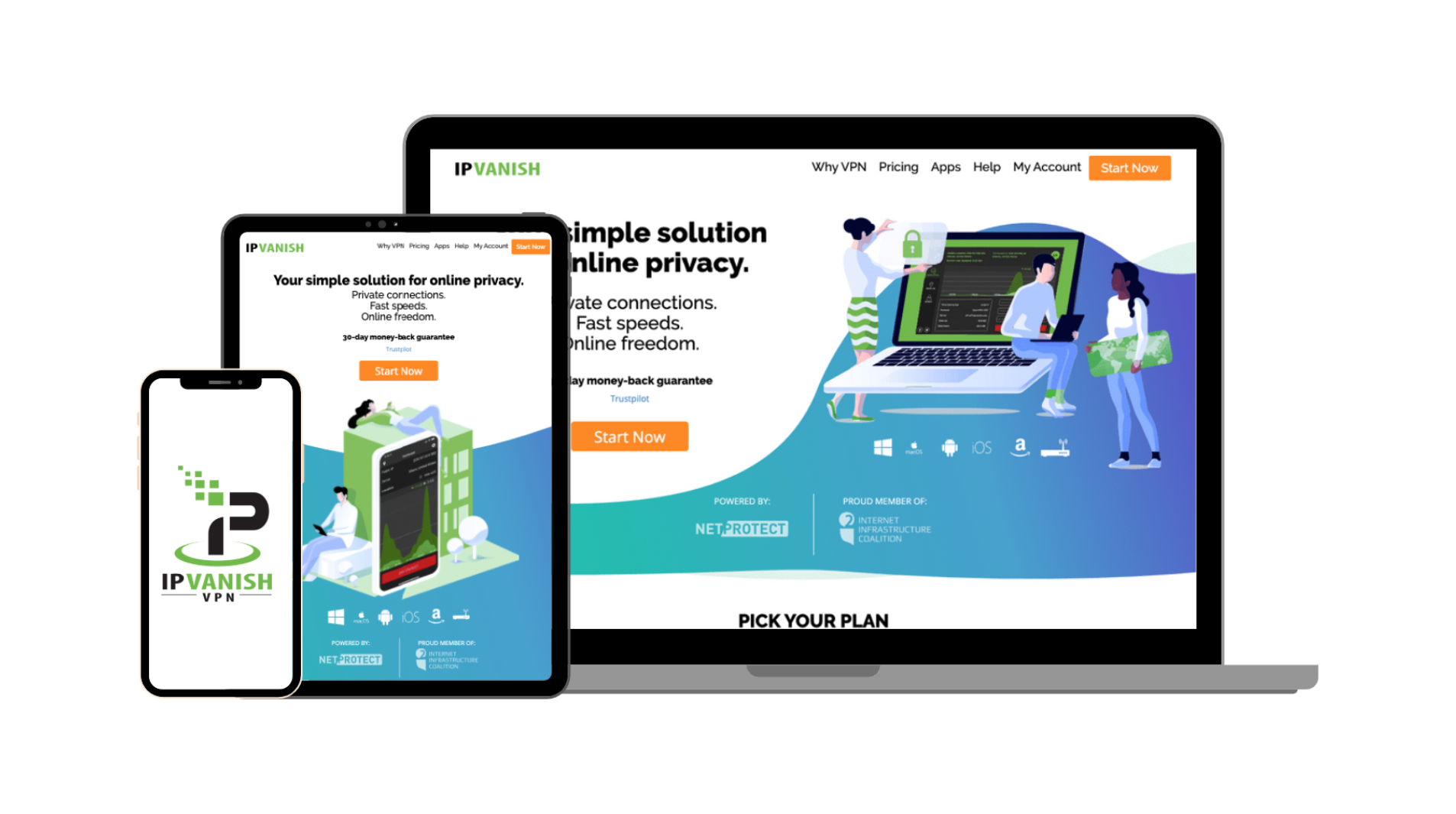 Key Features:
6 servers in South Africa to unblock internet restrictions
Bypass geoblocks for Kodi add-ons like DStv and Adult Swim without any issue
Torrent support for downloading and uploading videos, software, and music
10 simultaneous device connections allow more users at the same time
7-day money-back guarantee to try risk-free
IPVanish is the best choice to access more content on Kodi than any other VPN on this list. Add-ons like Adult Swim and DStv are blocked abroad, but IPVanish was able to successfully access Rick and Morty and Real Housewives of Johannesburg with no issues.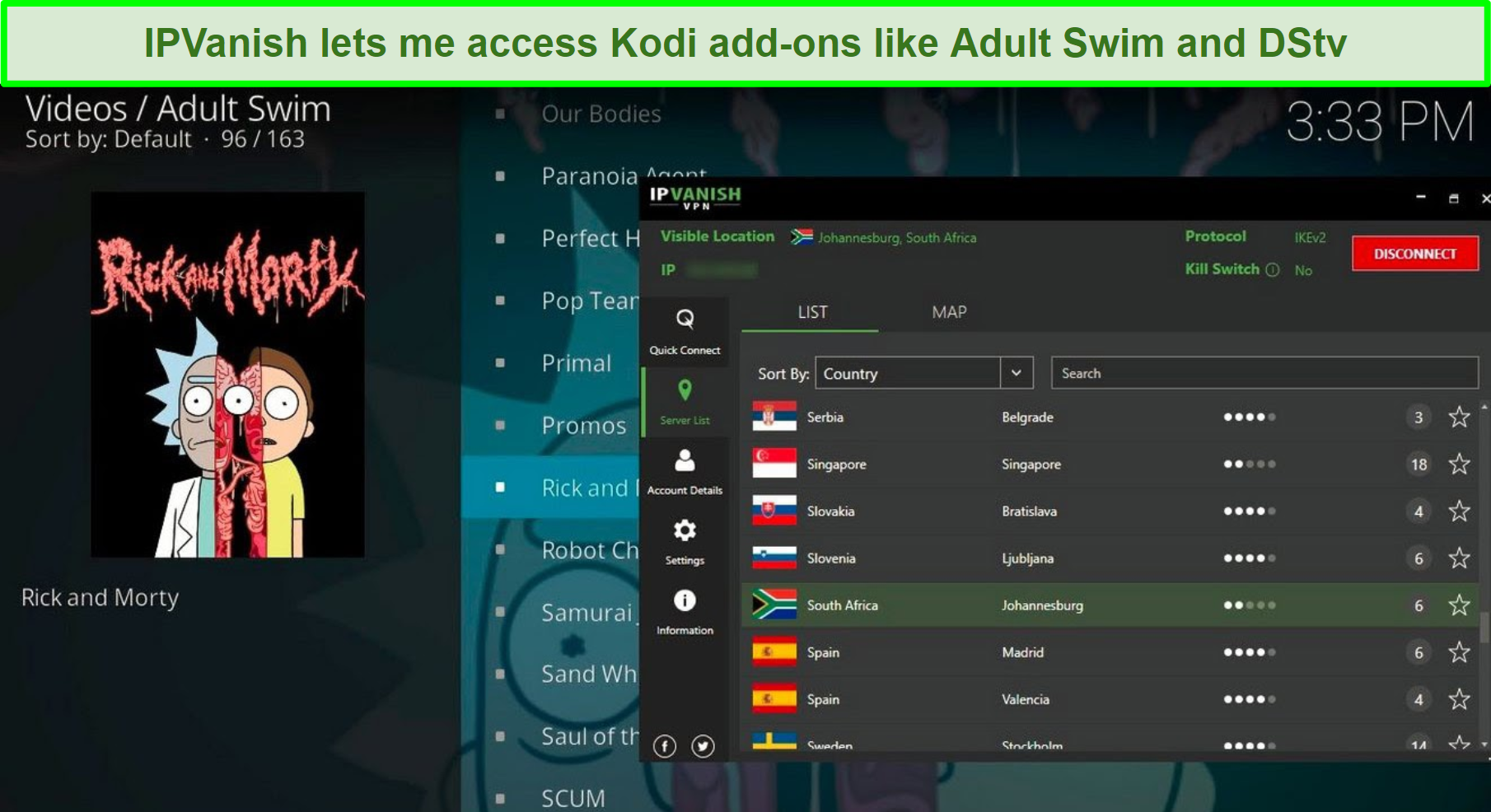 When I tested each of IPVanish's 6 servers in South Africa, I had a minute of buffering before it streamed smoothly. You'll have fast enough speeds to watch in HD with its local servers.
The biggest drawback is that IPVanish can't get around any of the geoblocks for Netflix and Showmax. However, you can watch plenty of options with Kodi and SlingTV.
You can try IPVanish for free for 30 days with its money-back guarantee. This gives you plenty of time to test the provider and decide if it's the best VPN for you.
IPVanish VPN unblocks: Skype, Spotify, and SlingTV.
IPVanish works with: iOS, macOS, Windows, Android, and Chrome.
Try IPVanish for free for 30 days!
VPNs to Avoid for South Africa
I found some VPNs with servers in South Africa during testing, but they don't keep you safe or anonymous. Many providers use IP addresses that are blocked by popular South African websites, so you can't use them to stream videos or log into your local bank account. Even worse — others can collect your data, sell it to make a profit, and share it with the authorities upon request.
It's important to make sure you get a VPN with servers that can unblock popular websites and provide a reliable no-logs policy to keep your data private. In no particular order, I've listed the VPNs you need to avoid:
Hotspot Shield
You might be tempted (as I was) by Hotspot Shield's free version's super fast server in South Africa. Unfortunately, it was caught by a pro-privacy group, the Center for Democracy and Technology, for installing tracker cookies that collect your browsing history and IP address. It then sells your data to advertisers. When you use Hotspot Shield's free version, none of your data is kept private.
To make matters worse, Hotspot Shield was investigated by US authorities in 2017. It was accused of monitoring web traffic and redirecting its users to advertising partner websites. Then it was believed to earn commissions on its users' online purchases from those sites. Until Hotspot Shield can explain these controversies, I don't recommend it for South Africa.
HolaVPN
With a friendly-sounding name like HolaVPN, you might be surprised that this provider was caught stealing user bandwidth and selling it to premium users. When you connect to a free HolaVPN server, its sister company Luminati gets full access to your device while you're connected. It then sells that access to anyone willing to pay for it.
Not only does this expose your personal data, but it enables hackers to hijack your device and get involved in cybercrime. This is not only a major safety issue, but it's a legal problem as well. If your computer is used for criminal activity, you could be charged and arrested.
Betternet
Betternet is a good example that having millions of users doesn't make it a good VPN. When you install Betternet onto your device, you unknowingly download malware that tracks everything you do online.
Some of your data might be sold to advertisers, but it can also get in the hands of hackers, governments, or any other interested parties. Betternet's website actually claims that it will protect you from malware. However, it tricks you into installing malware so it can sell your information to the highest bidder.
How to Get an IP Address in South Africa in 3 Easy Steps
Download and launch your VPN. I recommend NordVPN for the most servers in South Africa, so you can always find one that works with local sites. You can also try it for free for 30 days.
Connect to a server in South Africa. Look for "South Africa" in the server list and double-click.
Start browsing with an IP address in South Africa! You'll get access to local content from anywhere.
Tech Tip — How to Check Your IP Address
You can check that your device has an IP address in South Africa by using this free online IP tool.
How a VPN Gets You an IP Address in South Africa
A VPN gives you a secure and anonymous way to connect to the internet by using a special server⁠ — protected by encryption technology ⁠— as a secret tunnel. This hides your location, identity, and online activities from third-parties (like governments and internet providers). Then no one can see your online activities when you browse the web.
When you connect to a VPN server, your web traffic is sent through an alternate IP address. This makes it impossible for anyone to link your identity to your online activities. When you connect to a VPN's server in South Africa, you're tricking websites into thinking you're in the country. Then you can bypass blocks to stream local content and bank online from anywhere. Additionally, your data stays protected from government surveillance, snooping internet providers, and even hotel IT staff.
Get NordVPN for free for 30 days!
Why You Need an IP Address in South Africa
Stream South African TV and movies from abroad with DStv, Netflix, and Showmax.
Log into your South African bank from abroad without setting off your bank's fraud detection system.
Access region-specific content platforms like local news and sporting events to stay updated from anywhere in the world.
Be anonymous online and avoid government monitoring.
How to Choose the Best VPN for South Africa
With so many VPNs on the market, it's easy to get overwhelmed by the options. You can narrow down your search by looking for these key features:
Bypasses geoblocks: You need to be able to get around location restrictions on your favorite local streaming sites.
Multiple servers in South Africa: You'll need alternatives to make sure you have at least 1 server that can unblock local sites.
High speeds: Fast speeds are important when streaming on DStv or video chatting with friends with minimum buffering.
Reliable security: Advanced security features are essential for protecting your personal information, especially when accessing your Capitec account or other financial services.
Try NordVPN for free for 30 days
FAQs: Unblock Sites in South Africa With a VPN
❓ Are VPNs legal in South Africa?
Yes, VPNs are completely legal to use in South Africa. It's not illegal for you to unblock restricted streaming content in the country. However, if you use the service for criminal purposes, you can get in trouble with the local law. As long as you avoid engaging in illicit activities, you'll have no issues using your VPN in South Africa.
🎥 Is it possible to watch Disney+ with a VPN in South Africa?
Yes, every VPN on this list works with Disney+! Since Disney+ isn't available yet in South Africa, you just have to connect to a server in a country where it works. I recommend that you try NordVPN's 1,500+ US servers for the most reliable connection to unblock the most Disney shows and movies in the world.
Try NordVPN with Disney+ from anywhere
💰 Can I use a free VPN to get an IP address in South Africa?
Unfortunately, no. Although there are some decent free VPNs available, none of them have reliable servers in South Africa. Additionally, most free services sell your data and track your online activity. They also have much slower speeds and your bandwidth will be limited.
All of the premium VPNs on this list offer money-back guarantees, so you can try their features risk-free. I went through the refund process for each of them and can confirm that there are no tricks. I recommend NordVPN as the best provider for unblocking sites in South Africa. You can try NordVPN's money-back guarantee and easily get a refund within 30 days. This gives you a risk-free way to try its local servers and features before subscribing.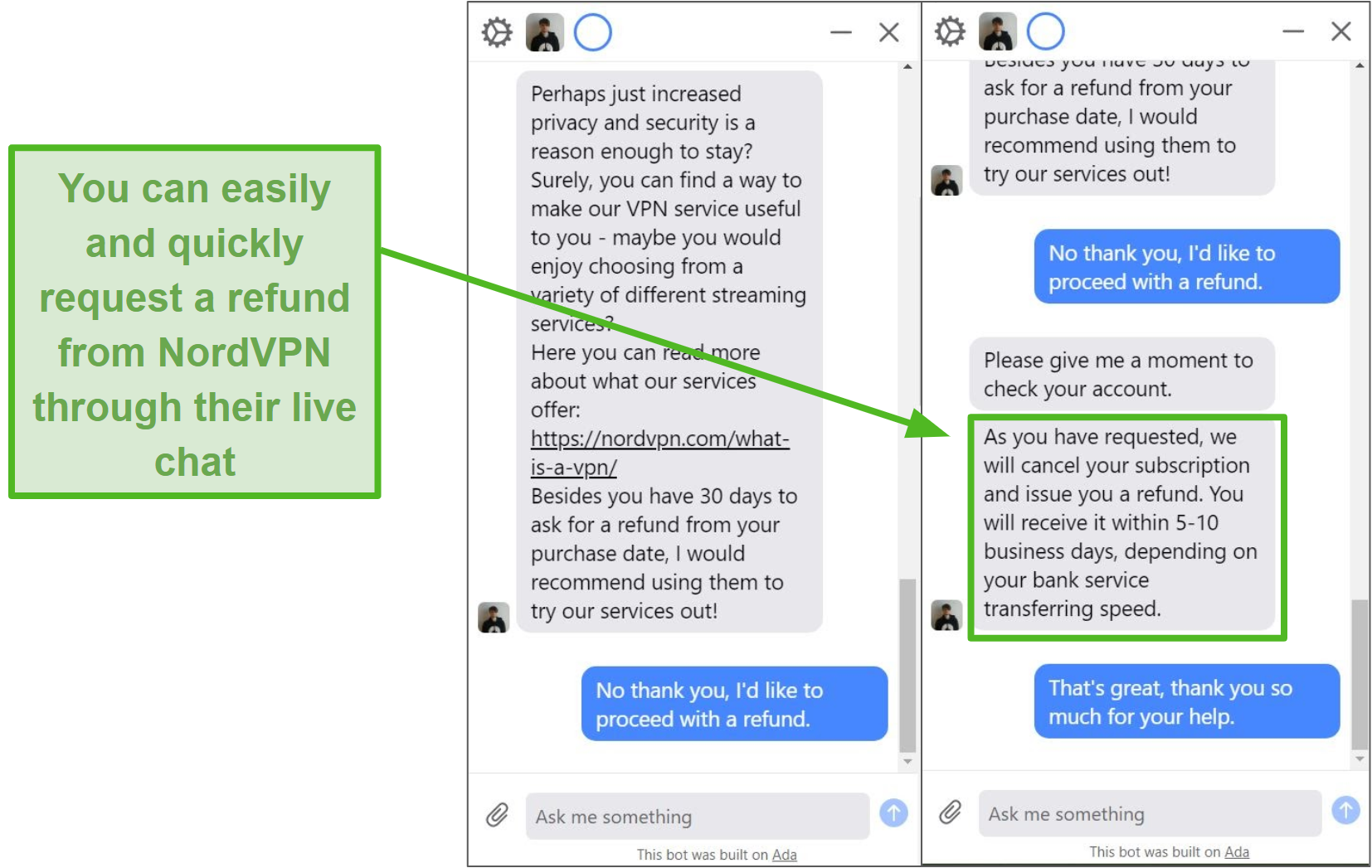 How to Save on VPNs for South Africa
You don't have to spend a lot of money to securely browse with an IP address in South Africa. Premium VPNs keep your data protected and give you access to all of the local services you need. I did some research and found these hidden discount pages to save you money on all of the recommended VPNs with servers in South Africa.
Find more savings on your VPN!