How to Unblock WhatsApp and Bypass the Schools Firewall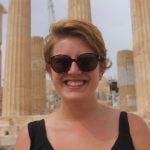 Last Updated by Sarah Barnes on October 23, 2020
Schools and offices across the world block social media and messaging applications like WhatsApp because they believe them to be a distraction.
However, with a VPN, you can bypass any blocks in just a few seconds. Better yet, you can do so without anyone knowing.
How to unblock WhatsApp:
Choose a VPN with a mobile app for your device. We recommend ExpressVPN because they have an excellent mobile app for both Android and iPhone.
Download and install the VPN on your mobile device.
Sign in using your account credentials.
Connect to any server.
Use WhatsApp at school without restrictions.
Why Do Schools Block WhatsApp?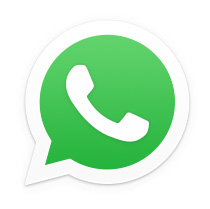 Schools and other professional and educational institutions block WhatsApp to increase productivity and minimize distractions.
These establishments use software like Cyberoam and iBoss to block all social media activities in the hope that students will stay focused on their lessons and curriculum.
Many schools also view phones and mobile devices a distraction in general. Therefore, by blocking access to social media on mobile devices, students have no other choice but to concentrate on their classes.
The truth is if a teacher has to stop a student from using WhatsApp on their phone during a lesson, this does cause distractions.
The Benefits of Using WhatsApp at School
While WhatsApp can be a nuisance for teachers, there are some ways in which it can be helpful in a school environment. A large part of education is about communication, and WhatsApp is a tool to facilitate this communication.
With this in mind, it is possible to use WhatsApp in an educational setting. In fact, WhatsApp can:
Make interactions between teachers and students more effective
Streamline collaborations for group projects
Help teachers create and deliver audio lessons
Allow students to contact parents in case of emergencies
The key isn't necessarily to block WhatsApp altogether but to control its use to ensure that students don't abuse the privilege of having it.
Four Features to Look for in a VPN to Unblock WhatsApp
Not all VPNs can unblock WhatsApp.
If you would like to unblock the messaging app while at school, you will need to look for the following features:
1. A mobile app that is compatible with your device
WhatsApp is a mobile messaging application. With this in mind, you will have to choose a VPN that is compatible with mobile devices.
Your chosen VPN should have a dedicated app for either iOS or Android or both. If it doesn't, you won't be able to use WhatsApp.
2. Military-Grade Encryption
The main purpose of a VPN is to keep you safe and anonymous while online. However, aside from having the highest standard 256-bit encryption, your VPN should come with IP leak protection and an automatic kill switch.
Without these features, your school may be able to block your access. Also, check that the company has a strict no logs policy so that you can stay 100% anonymous.
3. Reliable Customer Support
Before making a final decision, test the customer service the VPN offers. They should have a live chat feature as well as information on their website to help you troubleshoot issues.
While this may not seem important, you will find it disappointing if you arrive at school and your VPN doesn't allow you to access WhatsApp as you expected.
4. Unlimited Bandwidth
Using WhatsApp won't use as much bandwidth as watching videos online. However, you may forget to turn off your VPN throughout the day. If you go for a VPN with data caps and you forget to turn it off, you may not have enough bandwidth to send future messages.
Choosing a VPN with unlimited bandwidth will ensure that can't happen. You'll also be able to contact your friends or family in case of an emergency.
Top Four VPNs to Unblock WhatsApp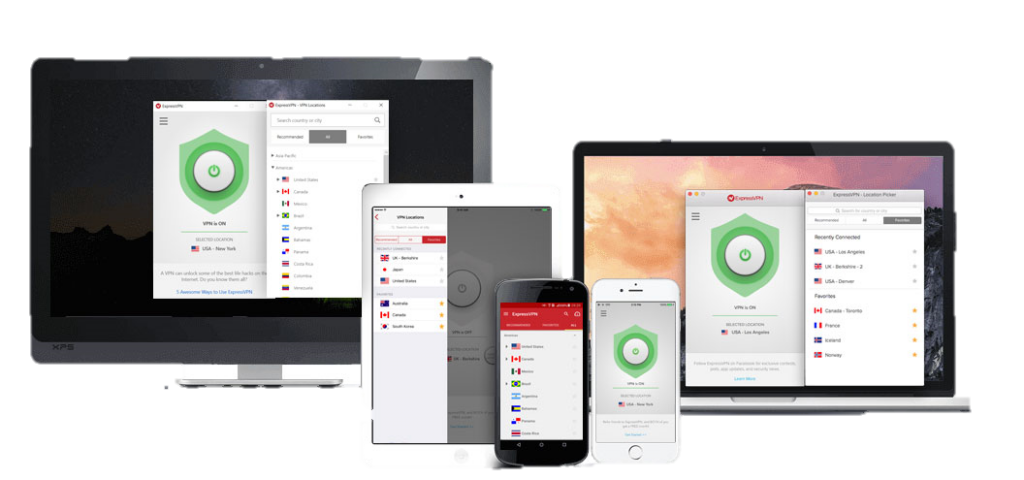 DNS and IP leak protection
Automatic kill switch
Application for all devices
ExpressVPN is among the most popular VPNs currently on the market. Aside from owning a wealth of servers across the world, the VPN has an application for all types of mobile devices.
As a result, you'll be able to access WhatsApp in school no matter which smartphone you use. Moreover, ExpressVPN comes with 256-bit AES encryption as well as IP leak protection and an automatic kill switch, all designed to keep you anonymous while using the app.
Each subscription comes with unlimited bandwidth as well as a 30-day money back guarantee period.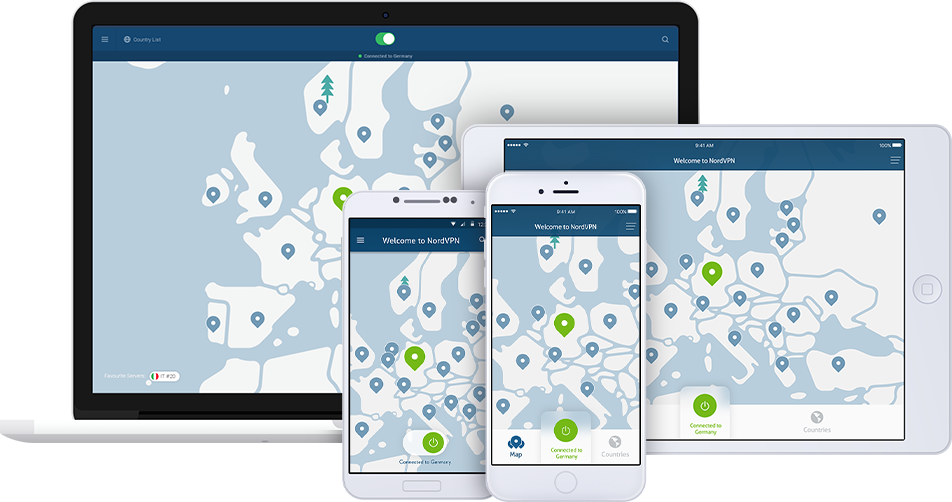 Dedicated applications for various mobile devices
Military-grade security features
Automatic kill switch
NordVPN has the largest selection of servers in the industry, all of which will allow you to access WhatsApp while at school.
Additionally, the service comes with the highest standard encryption and IP leak protection. With just one account, you can protect up to six devices simultaneously so you can still use the app even if you change phones.
Plus, NordVPN offers the fastest speeds so you can record video and audio without having to worry about your connection. The service comes with a 30-day money back guarantee period.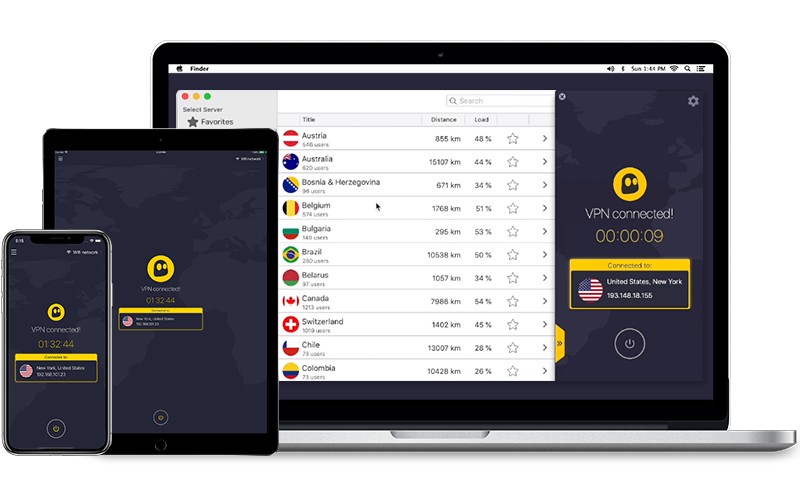 Protection for up to seven devices simultaneously
DNS and IP leak protection
256-bit AES encryption
CyberGhost comes with all the features of the best VPNs, including the ability to unblock WhatsApp in different establishments such as schools.
The service gives you access to more than 3,600 servers worldwide and comes with excellent security features. Moreover, with CyberGhost, you'll enjoy unlimited bandwidth and traffic, so you never have to worry about losing access to your messages.
The company has a strict no logs policy, and the service blocks online tracking. CyberGhost comes with a 45-day money back guarantee.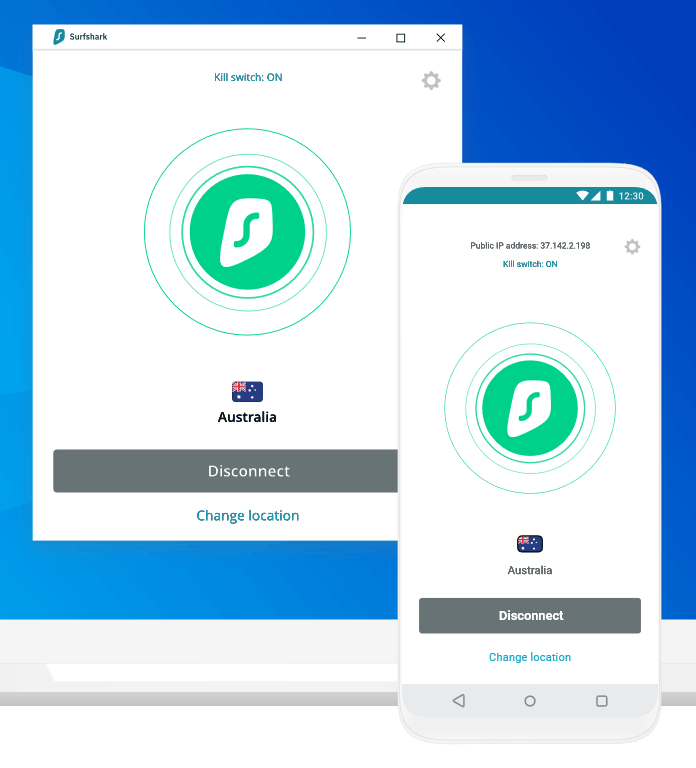 Unlimited bandwidth
Unlimited devices
Private DNS and leak protection
Aside from coming with a selection of servers for you to choose from, Surfshark offers users its Whitelister technology which means you can allow specific apps on your phone to bypass the VPN.
The service also comes with Camouflage Mode to keep your online activities as private as possible. Surfshark allows you to protect as many devices as you like with just one account.
Combined with the fact that it has dedicated mobile applications for different devices, this means that you can access WhatsApp while at school. Surfshark comes with a 30-day money back guarantee.
Final Word
Unblocking WhatsApp with a VPN is straightforward. However, before paying for a service, make sure it has an app for your mobile device.
Furthermore, check that it comes with adequate security features to keep you anonymous while at school.