5 Best VPN Providers for Speed and Security for 2020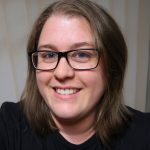 Last Updated by Thalia Oosthuizen on October 01, 2020
Take advantage of a VPN to protect your device while surfing the internet. Not only will a VPN give you added security, but it will also allow you access to geo-restricted content at the same time.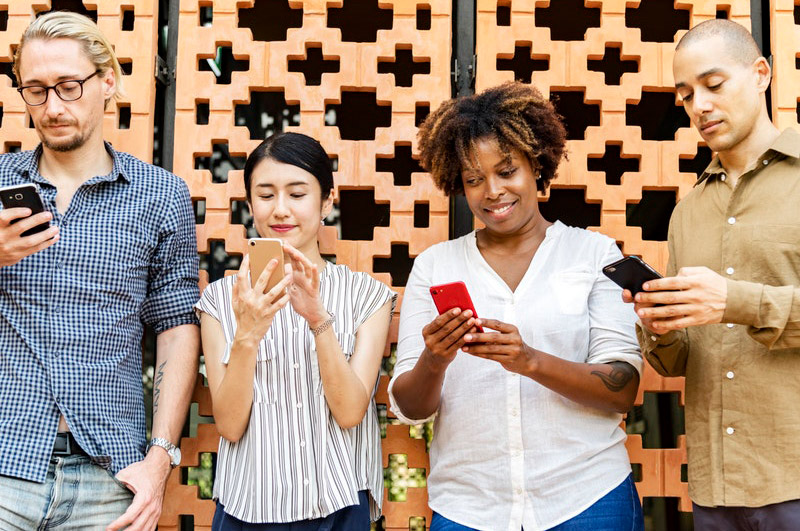 Most people are unaware of the features that make a VPN different to another. It is important to become familiar with these features, as they can
affect your privacy, security and the quality of content you can access online
.
With a whole host of VPN providers floating around the internet, it can be difficult to find the right one to suit your specific needs. But don't worry, we're here to help.
Read on to find out more about the 5 best VPN providers to look out for in 2020.
Our Top 5 Recommended VPNs for 2020
After comparing many of the VPN services on the market today, we have put together a list of the 5 best VPN providers to look out for in 2020.

App is easy to use
Installs itself
Available for Mac OS X, Windows, iOS, Linux, and Android
IP leak protection
Kill switch
ExpressVPN runs over 2,000 servers located in almost 100 countries. Your data is protected by 256-bit AES encryption and a zero logging policy.
This VPN program has an excellent, self-installing interface and an uncluttered app that can be used by seasoned VPN users, as well as beginners. ExpressVPN has different versions for Mac OS X, Windows, iOS, Linux, and Android devices.
The company has built up a great reputation over the years for being incredibly reliable. Plus, it is one of the few VPN providers that can penetrate the Great Firewall of China.
This VPN can get past the VPN detector systems used by Netflix and has super fast speeds. ExpressVPN also offers different tabs which give you control over different program settings, including a kill switch.
The app is very easy to use and boasts strong security. ExpressVPN also has great 24/7 customer support that can be accessed through live chat, and comes with a 30-day money-back guarantee.
Easy-to-use app for Mac OS X, Windows, iOS, and Android
Private DNS servers
Kill switch
Evades detection for streaming services
NordVPN has a seamless installation process, and the app is very simple to use. The user interface has a main screen that shows a map with all server locations, and all you have to do is double-click on your desired location and connect to a server in that region. This VPN provider also includes the procedures for IKEv2 and OpenVPN.
NordVPN operates over 5,200 servers in more than 63 countries worldwide. What's more, it uses the highest security standards and delivers fast speeds to keep you connected without interruption.
The app measures and automatically selects the most efficient connection for you. Other great features include optimized connections for P2P uploading, downloading, and streaming.
NordVPN has special servers that protect you from DDoS (Distributed Denial of Service) attacks. It also has security features such as a private DNS server, a kill switch, cloaking technology, IP leak protection, automatic protection for Wi-Fi, and comes with a 30-day money-back guarantee.
Fast network speeds
Per-app and system-wide kill switch
Automatic settings based on activities
Apps for Mac OS X, Windows, iOS, and Android
CyberGhost VPN has excellent branding, a great interface and a "friendly ghost" theme which is integrated into the app. When you open the program, you can choose from various activities, such as downloading torrents, streaming videos, or surfing the internet anonymously. Based on your choice, the program personalizes the settings to optimize the VPNs connection. This helps you get the VPN provider to work correctly and to suit your needs.
CyberGhost runs over 2,852+ servers in 60 countries around the world. You can also connect to seven devices on one account at the same time, which is great for families or large groups.
You can find versions for iOS, Mac OS, Windows, and Android operating systems. This VPN allows you to set up the VPN program on routers, set-top boxes, and Linux. The software offers a high-speed connection that is brilliant at sidestepping regional blocks.
By subscribing to CyberGhost, you also receive access to their additional security software, including an immunizer to protect you from ransomware. The app also offers Wi-Fi protection that stores your trusted hotspot settings.
CyberGhost uses a 256-bit AES encryption system, creating a secure and private data connection. It also comes with a 30-day money-back guarantee.
Fun, animated interface
Free version available
Fast speeds
Good cloaking technology
Kill switch
TunnelBear VPN is one of the best VPNs for interface design. If you want a VPN provider that is colorful and trendy and provides safety and security at the same time, this program is for you. This VPN is incredibly easy to use. You can sign up by using your email address and connect almost instantly. TunnelBear is very user-friendly, and the browser extensions are available for all major platforms.
Offering servers in over 20 countries will allow you access to most regions around the globe. TunnelBear offers a strict zero logs policy and will allow you to connect up to 5 devices at the same time.
This VPN also has its own DNS (domain name system) server, has excellent high-speed connections, and offers automatic Wi-Fi security and protection. TunnelBear also offers a free trial, so you can try before you buy.
App for Mac OS X, Windows, iOS, Linux, and Android
Manual installation available for routers
Browser extension for Firefox, Opera and Chrome
Free version available offering 10GB data per month
Tracker and ad blocker
Windscribe VPN is a small, business-like app with straight-forward controls that are easy to use and fit into smaller browser extensions for Opera, Firefox, and Chrome. This program has some amazing features that set it apart from other VPNs.
If you install both the browser extension and the app, you create your own double-hop VPN system. This offers you additional protection as it routes your online traffic through two servers and double encrypts your data. While other VPN programs do offer a double hop connection, they are typically pre-set combinations, but with Windscribe you are creating your own personalized route.
This VPN allows you unlimited connections, and you get 10GB bandwidth per month. Windscribe has some great security features as well, including a zero logs policy and robust encryption.
The browser software also has a Secure.link report that creates a link which can assess every security weakness found on each page you visit. You can send the link to another person, or you can copy it to another tab to view the security report.
Windscribe's browser extension software also includes a tracker and a sophisticated ad blocker.
How A VPN Functions
A VPN program is a simulated LAN (Local Area Network) that creates an encrypted, secure connection between your device and a server that is operated by the VPN provider.


There are several reasons why you should use a VPN for personal use, they include:
Security
Privacy
Bypassing sensors (both government and school/office)
Accessing geo-restricted content from sites such as Netflix, BBC iPlayer, Spotify, etc.
When a VPN program is connected, your network traffic is sent through a protected connection where it is kept private from the moment it leaves your device until it reaches the internet.
Your VPN service will mask your current IP address with one assigned from a different country by using the VPN provider's dedicated server in that location. By doing this, it will keep your information secure and private, while also giving you access to any geo-restricted content.
Choosing the Best of the Best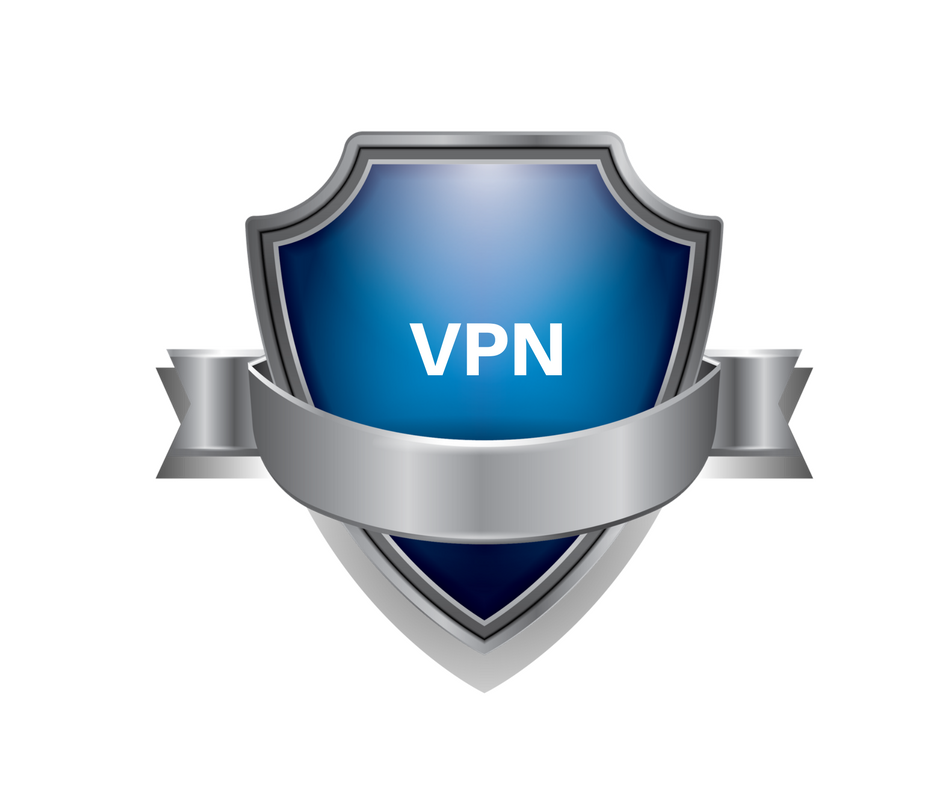 When looking at the
best VPN providers or programs
, you need to look at the
security and privacy
features offered. These features consist of the number of servers the company operates, pricing structure, and the speed of the connection that the company provides.
Of course, the key consideration is the usability and competence of the software. The software provides the core function of a VPN, so you must ensure that it checks all the boxes before pushing forward.
Two of the providers on our list, Windscribe VPN and TunnelBear VPN, have free trial versions that allow you to test out the VPN before committing. While these free versions are limited in functionality, they let you get familiar with the software and settings offered before paying for a full subscription.
The other three providers listed, ExpressVPN, NordVPN, and CyberGhost VPN offer a 30-day money-back guarantee.
Why not try out one of the 5 best VPN providers for 2020 from our list above, each one will ensure you remain safe and secure online while protecting your data at the same time.