TunnelBear is so easy to use and ideal for first-time VPN-users. The download is quick, easy, and adorable
(not many VPNs can claim that last one).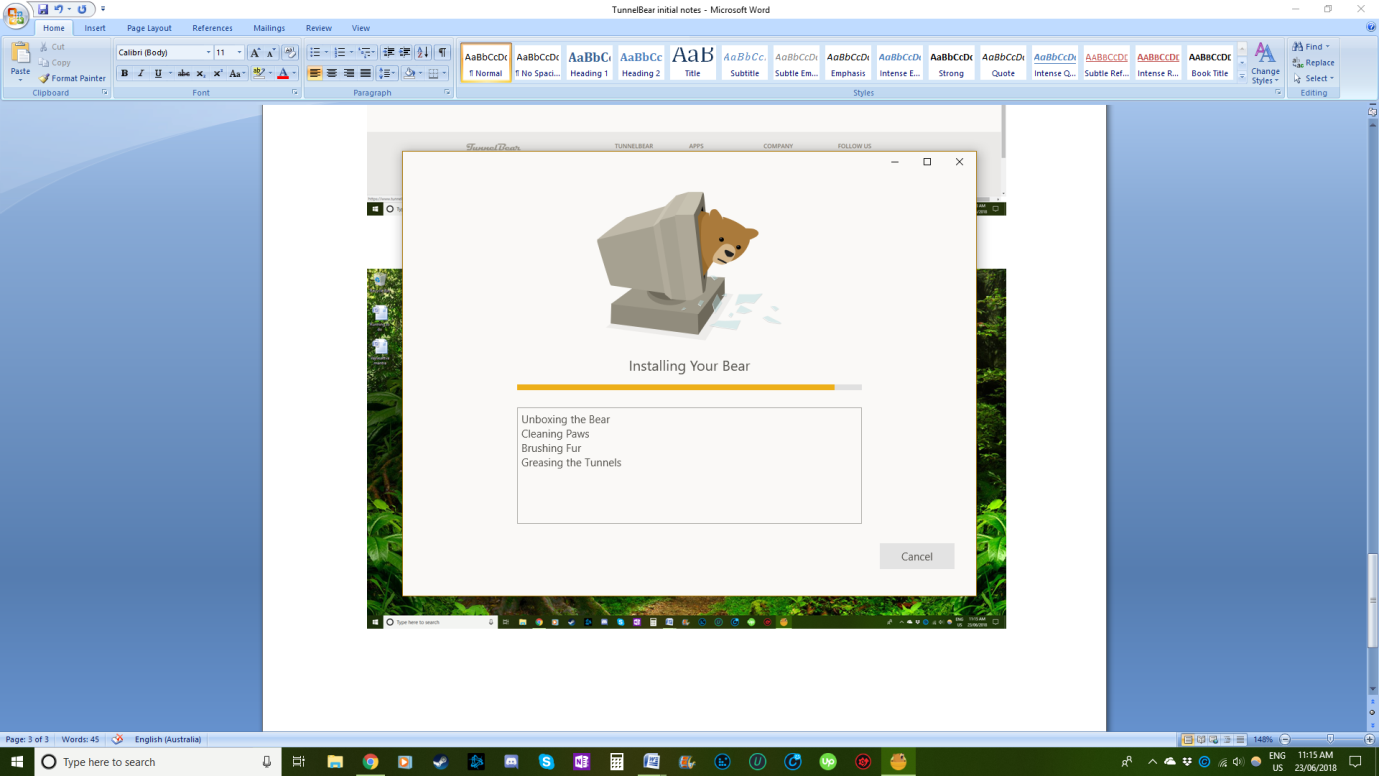 The
interface is set up like a map of the world,
with different pipes in each of the 20 countries offered.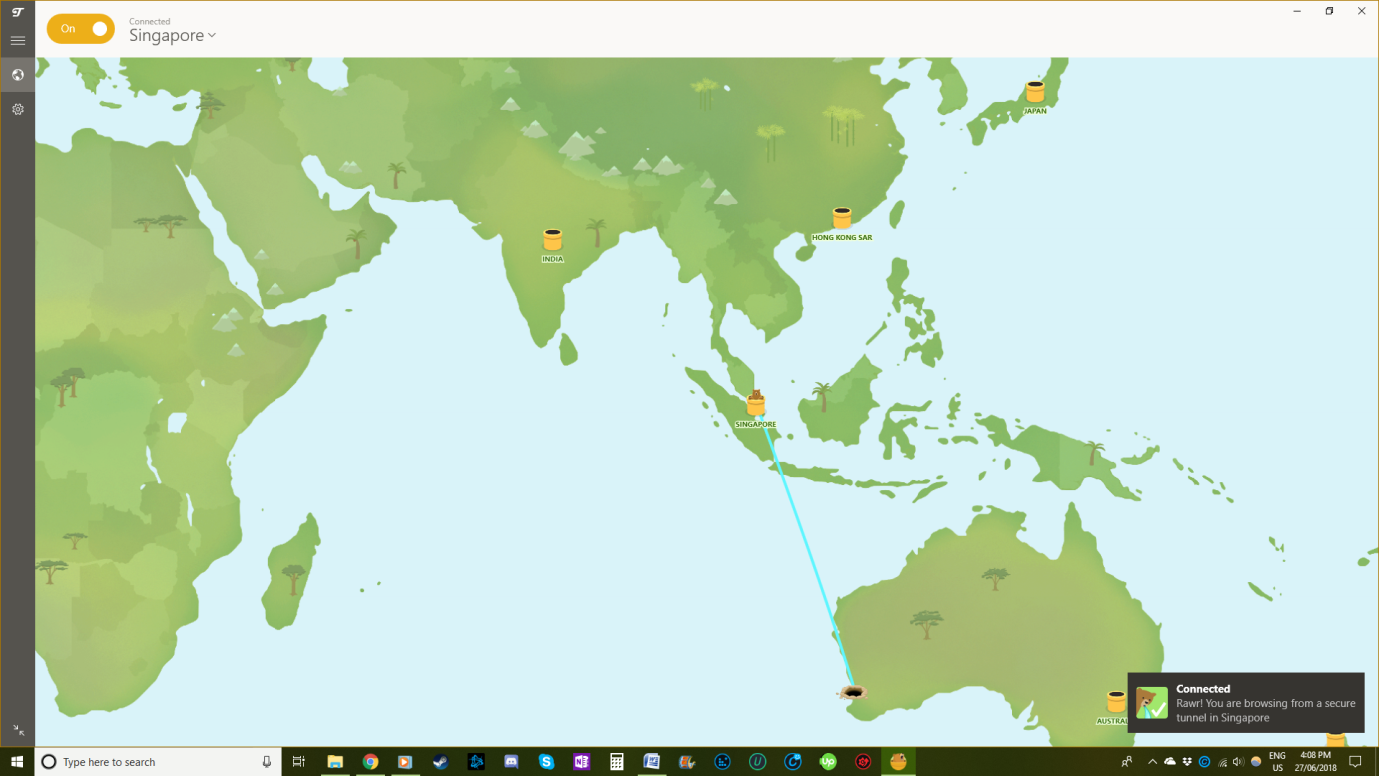 You can
simply scroll to the one of your choice and tap/click to connect.
Or, on the desktop PC interface, you can select 'Auto' in the drop-down, and TunnelBear will tunnel to the closest or quickest server available. As you can see, though,
both interfaces are extremely easy to use and understand.
The graphics for connection are charming, and the bear will roar on the phone app once it has connected to the server.
The menu items in the interface are generally very easy to understand
and, where they might be a little more complex,
TunnelBear has provided links to explain what the feature is for
.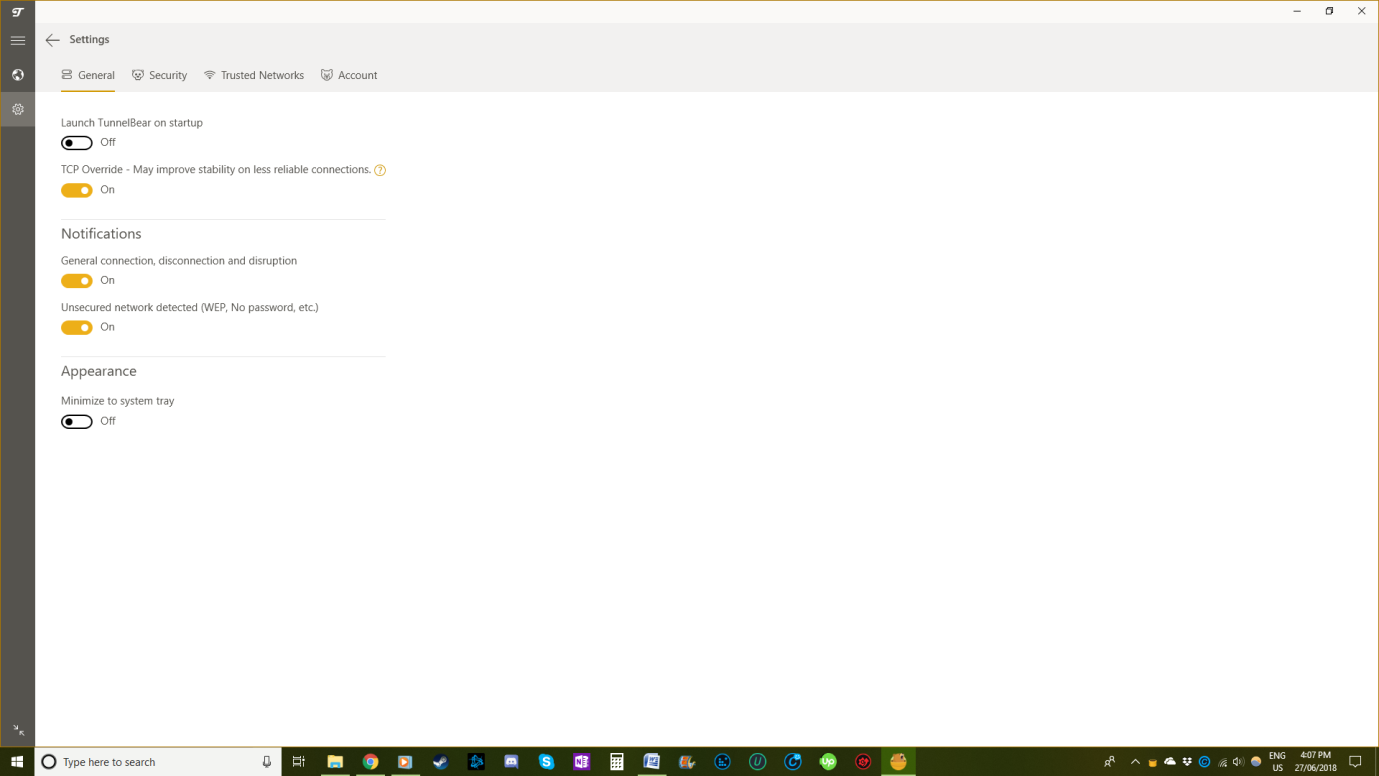 OpenVPN
is implemented by TunnelBear for
Windows, Mac, and Android devices
– something to keep in mind for those who have a different, preferred protocol. For
iOS devices they use either Internet Key Exchange version 2 (IKEv2) or Internet Protocol Security (IPsec)
.
When it comes to bypassing the Netflix VPN block, TunnelBear is not consistent. On a good day they will get you access to the US Netflix, but we don't recommend using TunnelBear if Netflix is a priority for you.
As for their
privacy policy
, it gets a little more complex. Despite being in one of the "Five Eyes" countries, TunnelBear has a
strict no-logs policy
. While they
would have to hand over details in the event of subpoenas, warrants, or other legal documents being presented
, the data they could provide are
limited to basic data you provided when you registered
(such as name, email, last four digits of your credit card if used) and
overall megabytes used that month.
Other than that, the service seems secure.