Use a VPN To Lower Your Ping Rate for a Better Gaming Experience
Last Updated by Valentine Milner on June 22, 2022
Trouble with a high ping rate? Take advantage of a Virtual Private Network (VPN) to lower your pings!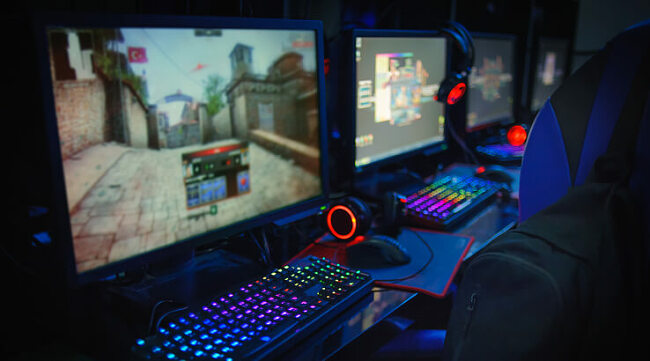 Pings suck, right
? You might have a high performing personal computer, but every action you take will be quite slow because of high pings.
You'll always lag behind while gaming, something that's quite embarrassing plus it causes a lot of errors
.
One thing that troubles online gamers is players appearing and disappearing because of the high ping rate. If you're also having trouble with your ping because of this or any other reason, we are here to help!
In this guide, we will carefully explain what ping is; mention its significance and how you can lower it by using a VPN for an improved gaming experience.
What is Ping Rate and What is Its Significance in Online Gaming?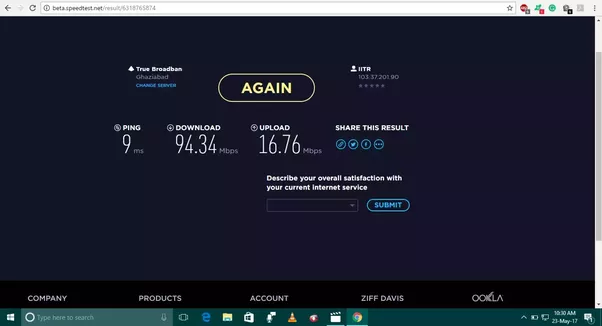 Before we knew exactly what ping was, we believed that an
active and fast internet connection
would be the best solution to combat this issue because of its
download and upload speeds
.
Today, we find this theory to be inapplicable. There are other factors which arise from having fast internet speeds, and ping is key among them.
Now, what is it exactly? It's simply how long your computer takes to respond to requests from other PCs. It's a method used to measure the latency you normally experience with your machine. So, the time your device takes to send and receive data from its server determines how fast or slow the game is. The lower the ping rates between the two devices, the more efficient the communication.
What Causes Online Gaming Delays or Lags?
If your ping increases, the time taken to receive and send messages will also continue to rise eventually causing annoying delays. It renders the communication between any two devices somewhat irrelevant. Therefore, high pings while gaming is only a disadvantage to the player.
Pings usually send an echo through the Internet Control Message Protocol and then measures how long the other party takes to reply.
These measurements are what we are calling Latency, and they are presented in milliseconds. Here, the device that sends the ping will receive a timeout error message in case there is something that's preventing the message from reaching its destination.
Interestingly, other factors, other than just pings, can also affect the latency levels. Some good examples include the software, hardware firewalls, and your geographical location.
For instance, let's say you are an Indian gamer playing on a server from South America. In such a case, the vast geographical distance will automatically cause a lag in the transmission of data between the server and player.
How Do VPNs Improve Ping for Better Latency?
A VPN decreases the ping rate of your online games. VPN packets usually take a more direct route as compared to that of your normal ISP packet.
This means that with a VPN, you will have both a smoother and faster internet connection. All you have to do is to connect to a suitable VPN server.
The 'Car' vs. the 'Train'
We have decided to use the analogy of a car vs. a train to help you understand the critical role a VPN plays in reducing your latency. The car, in this case, is your Internet service provider (ISP). Although you may use the car to save on cash (just like you don't have to pay for a VPN) to move from one point to another, you will often run into overcrowding and traffic. You might even have to 'reroute' when the road ahead has been blocked, maybe by a car accident.
However, if you travel via train (the VPN in this analogy), you can move from one point to another easily. You will even have the 'power' to predict the amount of time it will take you to reach your destination. This is just like having a VPN service which allows information to move more freely from your machine to the gaming server.
As you can see, it's better to use a VPN connection as compared to just using the internet services offered by your ISP. What's more, ISPs are known for influencing your ping rate based on the speeds they provide.
Best VPNs for Improving Your Ping Rate
Not all VPNs are the same. While there are those that work pretty well and have impressive features, others are completely faulty. So, for a more convenient gaming experience, here are our recommended VPN services:

Key features:
More than 2,000 servers in 148 different locations
Supports five simultaneous device connections
30-day money-back guarantee
ExpressVPN is one of the most trusted VPNs on the market today and when it comes to gaming, it doesn't disappoint. This VPN has particularly excelled in the mobile sector for its intuitive custom applications for iOS and Android. It also provides its loyal gaming customers with reasonable speeds and fantastic levels of performance overall.
Sadly, compared to other services, ExpressVPN is quite costly but it does come with a 30-day money-back guarantee. If you choose this remarkable VPN, the one-year plan will give you the best value for money. In fact, with this package, you will get an additional three months free.
Key features:
Offers a huge number of servers in at least 60 countries
Excellent speed and performance
Supports up to 10 different devices
In our tests, we were quite impressed with the speed and performance of IPVanish VPN. It was actually five times faster than its rival service. Also, despite the fact that the service has a wide range of servers, it's quite easy to find a reliable and stable server for gaming. Just sort them by their usage options and ping time and you will get the right server for gaming.
Of course, the only disadvantage is the price as IPVanish is slightly more costly than the average VPN. It offers three payment methods, one for one month, another lasting three months and a one-year plan. Of the three payment options, we would recommend the 1-year plan as it provides the best value for your money.
Key features:
Offers more than 700 servers in over 70 locations
Can connect with at least five devices
Fast speeds
VyprVPN is another tier-1 service with its own infrastructure and servers. As a result, it offers impressive levels of performance. The VPN features a worldwide server connection with over 200,000 IP addresses. It even uses the NAT firewall to prevent unrequested traffic from interfering with your game and has several easy-to-use applications for almost all devices.
Now, we need to clearly point out that this VPN doesn't offer any cash refunds. Instead, it has a 3-day free trial period which gives you the chance of conducting thorough tests to see if it suits your gaming needs. Lastly, VyprVPN has only two payment plans: the basic and premium.
The basic plan will only allow you to connect to three devices while the premium plan comes with five simultaneous connections. Although the premium package is generally the more efficient option, you are free to subscribe to the one you prefer either monthly or annually.
How Can You Reduce Your Ping Rate Manually?
As previously pointed out, there are several factors which may affect your ping, like the distance of servers or internet quality.
Most of them cannot be easily changed and although a VPN will solve most of your ping problems, sometimes all you need is to make a few changes to your connection. For example:
While gaming, close all background programs running on various operating systems
Reduce the number of devices you use to connect to the internet
Use an Ethernet cable while gaming or put your device closer to the router
Contact your ISP for network upgrade if the problem persists
Final Thought
With all this information in mind, why should you tolerate high pings or allow them to spoil your gaming experience? With our recommended VPNs, you can finally put such problems to rest.
We know that you may not have the chance to use all of them for one reason or another, but make sure you pick the one that fits your gaming needs.
Also, check your manual internet connection to ensure that there's nothing else affecting your ping rate!
---
Summary: These Are The Best VPNs for Gaming in 2022
Top Choice