China: A Tech Savvy Travel Guide for 2022
Last Updated by Mackenzie Pringle on June 19, 2022
Whether you are traveling to China for business or pleasure, the key to having a successful trip is being prepared.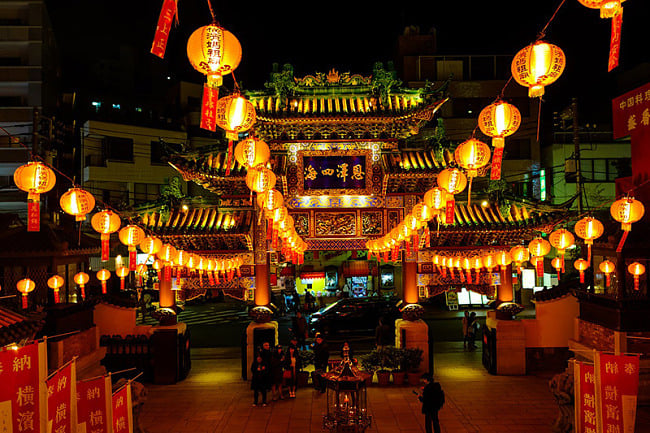 This traveler's guide will cover everything you need to know before you board that plane for the People's Republic of China
.
From getting your Visa to must-have apps, and to tips on how to get around or access popular websites that are blocked by the Chinese government and everything in between.
Quick navigation:
1
What You Need To Know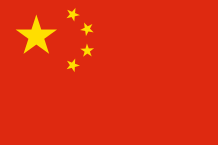 As a country, China can be quite the paradox.
In some regions, you'll find the most beautiful landscapes and mountain ranges while some cities, such as Guangzhou and Shanghai, are among the most densely populated cities in the world.
After closing their borders to tourists from nearly 50 years, the Chinese decided to embrace tourism in the mid 1970's, and have become one of the top 5 visited countries in the world.
Despite this, a vast majority of Chinese shops won't accept foreign currency and it can be difficult to find someone who speaks a language other than Chinese.
The country is one of leading tech innovators in the world but at the same time, the government ordered a blockade of some of the most popular websites in the world (Google, Facebook, Twitter, Wikipedia, BBC, and thousands more).
So, what does all this mean for you?
When you get to China you will have to perform a sort of balancing act, embracing the ancient traditions while enjoying the modern amenities. Study up a bit on the culture and prepare to be flexible.
But at the same time, come prepared with the tools you need to make your trip a success. Whether that's a Chinese – English dictionary, the right messaging app, or a VPN.
2
Things To Do Before Your Flight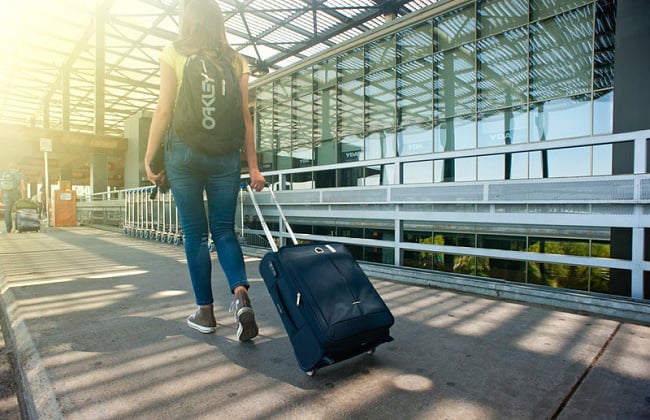 1
Get a Visa
While some countries allow visitors to fill out the visa application on the plane, China requires you to fill it out in advance. There are many different types of visa options, depending on the reason for your trip and how long you are staying.
Make sure to fill in the one, and provide all the necessary information.
2
Get a VPN
If you plan on posting pictures to Instagram, updating Facebook, or tweeting while in China you will need a VPN that can bypass the Great Firewall of China.
Due to the heavy online censorship, you won't be able to download the VPN after you arrive (there are a few ways to do it, but they are a hassle, so you may as well do it in in advance). Not all VPNs are working in China, so make sure to get one that can bypass the firewall.
3
Booking a Hotel
One of the details that you'll need to provide is the confirmation of your hotel reservation. It's your plans are flexible, and you don't want to be tied down to a certain hotel, you should make sure to check with your travel agent or use a Chinese site that won't penalize you if you cancel or change the date.
(This is also a good way to get the best possible price on a hotel)
4
Learn Key Phrases in Chinese
Making an effort to learn key phrases will go a long way in China. We're not suggesting you become fluent in Mandarin before boarding the plane, but being able to ask "Where is the bathroom", "How do I get to…", "Hello", "Thank you", "Can you take our picture", "How much does this cost" and "Do you speak english" will go a long way.
3
Setting Up Your Phone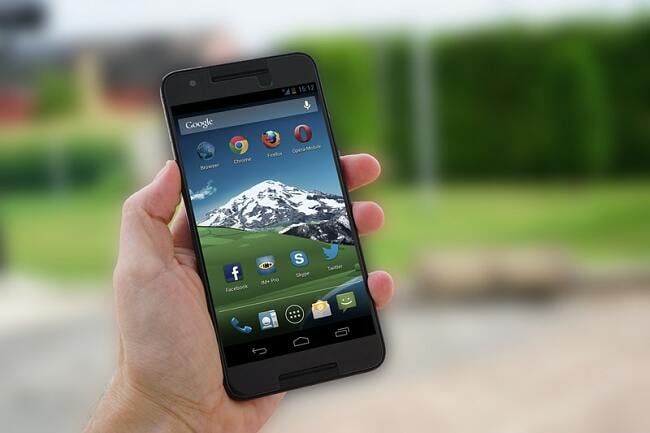 Get a Chinese SIM Card
Even if you have a roaming package from your cell phone provider, it is still a good idea to get a Chinese SIM card. You can find one when arrive to the airport, or get it from most stores.
It's important to note that the SIM cards are only local for the province that it was purchased in, so if you're traveling, you will still incur roaming charges, but they won't be anywhere near the high prices of international roaming.
Get a Mifi or Pocket WiFis
The popularity of Mifis (mobile hotspot) pocket wifis have been on the rise recently as freelancing and the digital nomad lifestyle have gained traction. With pocket wifis, you'll have a stable internet connection which is super handy for those travelers who need internet access while travelling.
4
Important Apps to Download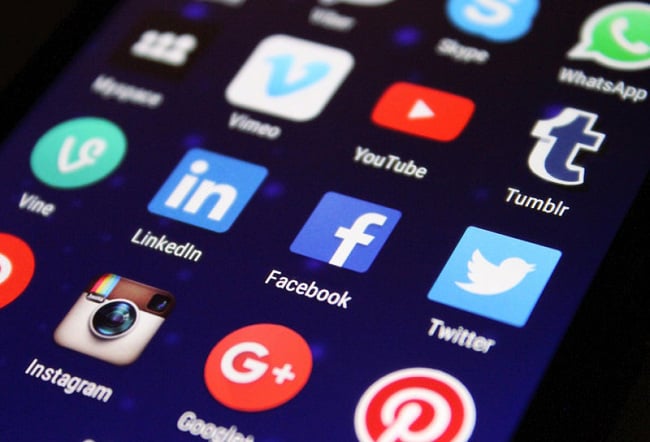 1
Communication and Payment Methods
WeChat (Find it on Play or iTunes) – Other than a VPN, WeChat might be the most important app you can download.
WeChat is the leading social messaging service and will allow you to stay connected with any friends you make on the road.
Not only is it the most popular messaging app in China, it is also the preferred payment method.
PayPal is not reliable in China, but you'll be able to set up an account and enter your credit card information so you can keep your cards safely locked away and have the freedom of not carrying around cash.
2
Talk Like A Local
Even if you took our advice and learned some key phrases before coming, there will most likely still be a communication barrier when navigating your way through China.
While the locals are always willing to give you a hand and often are happy to help you out, downloading a language app can be a lifesaver.
Unfortunately, Google Translate won't work well, since all Google apps are blocked in China. Therefore we've come up some alternative solutions.
Waygo
If you're only going to download one language app for China, you can't go past Waygo. This app can translate anything just by using the camera on your phone and is great when you're trying to decipher what's on the menu at a restaurant or need to know what a sign says.
The app's free version allows you to translate ten things a day, but if you're planning on staying in China for a while than we'd think it's worth upgrading to their premium version to gain unlimited access to their features.
Pleco
This is a great dictionary app that will help you learn words in Chinese so that you are able to travel the country with a little more success. You can even make a few friends and have basic communications with people in passing by and it could become very handy if you become lost and need help finding where to go.
5
Getting Around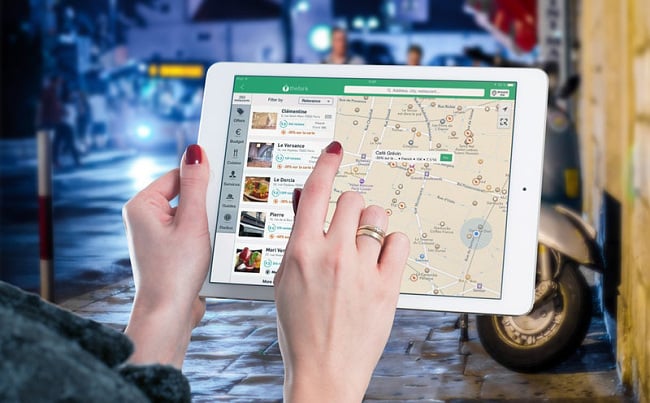 1
Exchange your money for Yuan
The Dollar, Euro, and Pound may be accepted in most of the world, but in China you'll need to convert your money to the Yuan.
While you should do most payments through the WeChat app, it never hurts to have cash in your wallet, and if you want to pay a cab driver, buy a little trinket, or tip the waiter, the only money that they will take is the Yuan. You can exchange money at the airport, banks, or any the kiosks that you come across.
2
Your Google Maps Replacement
In China, you'll have to forgo using Google Maps which might seem like a bit of a nightmare to some travelers. But don't fear because apps like Baidu Maps and CityMaps2Go (for Android and iPhone) will fulfill all of your needs.
Baidu Maps is a great choice if you're looking for a comprehensive app with detailed information about nearby restaurants and attractions, traffic conditions, and public transport.
CityMaps2Go, on the other hand, will provide you with offline maps of the city that uses your real time GPS location so even without an internet connection, you'll be able to find your way.
3
The Alternative to Uber
You'll need to download Didi Chuxing if you want to get around the major cities in China like you would at home.
Uber China recently sold its customer base to Didi Chuxing after a long bidding war between the two companies.
Didi Chuxing has many of the same features that you can experience with Uber such as ride sharing, hiring a car for disabilities, and grabbing yourself a designated driver, which you'll need after trying to keep up with the local drinking games in China.
6
Before You Go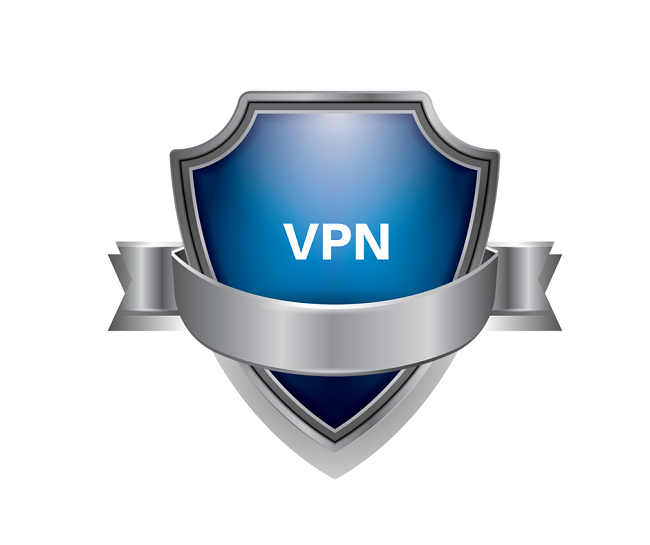 As a foreigner, you shouldn't run into too much trouble when in China. Be warned that the
slow internet speeds and strict censorship laws
can be extremely frustrating if you come unprepared.
Remember that you're more likely to get caught or hacked using a free VPN or a cheaper one that hasn't been tested, so do your research before you go. The last thing you need is for somebody to abuse your information or for the government to shut down your access.
Don't forget download and install your VPN before you enter the country as they aren't available on the Apple or Google Play stores in China. Our recommendation would be to get ExpressVPN as it's by far the most reliable and successful VPN to use when exploring the beautiful landscapes that China has to offer.

It's also a good idea to have all of your other travel apps setup and ready to go, so you won't have to deal with the slow download speeds you'll face once inside the country.
As long as you follow the tips in this guide you should have unrestricted access to the online world and won't suffer any of the consequences, making your holiday more enjoyable.
Note for Travel Agents: Please feel free to copy this China Travel Guide and post it on your website, just don't forget to give us credit and link back to our site
---
Summary: These Are The Top VPNs That Work in China (Updated 2022)
Top Choice