Best VPNs to use with Firefox
Last Updated by Mackenzie Pringle on August 23, 2021
Having trouble accessing websites abroad? Using a VPN with your internet browser will allow you access to geo-blocked content anywhere in the world.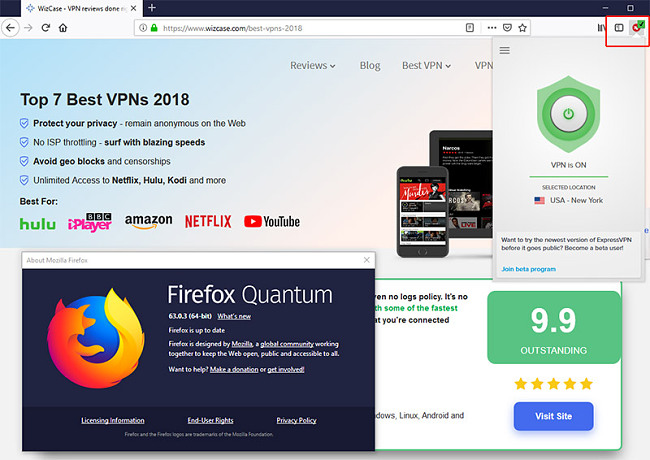 If you are looking for a safe and secure alternative web browser to Microsoft Internet Explorer or Chrome, look no further. Mozilla Firefox, created by the Netscape team behind the HTTPS secure web protocol, is the answer.
Firefox is similar to Chrome, but better. But most importantly, you can add VPN extensions that allow you added protection from ISPs, hackers, and nosey government agencies.
Within this article, we'll guide you through the best VPNs to use with Firefox, what they offer, and how they will keep you protected and hidden online.
Our Recommendations for the Best VPNs To Use With Firefox
There is a wide selection of VPN providers available online, many of which work well with Firefox. Many promise attractive features, but how do you know which is the best one to use with Firefox? Listed below are the best VPNs to use with Firefox.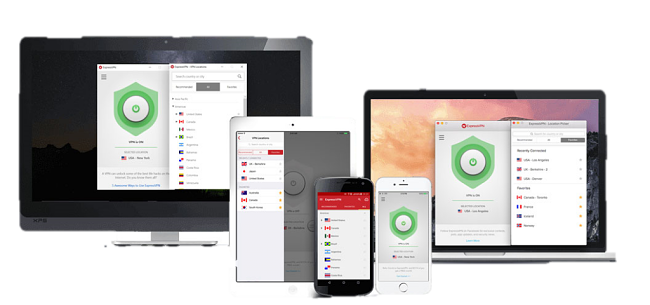 ExpressVPN provides users with incredibly high-speed connections which make it arguably the best VPN in the world. This VPN has a vast network with over 3000 servers located in more than 94 countries worldwide.
Based in the British Virgin Islands, ExpressVPN has a no logs policy and a dedicated Firefox extension that allows you to browse any website and access content from anywhere around the globe.
Highlighted Features:
Kill switch feature
Dedicated Firefox extension
No internet restrictions
No logs policy
256-bit encryption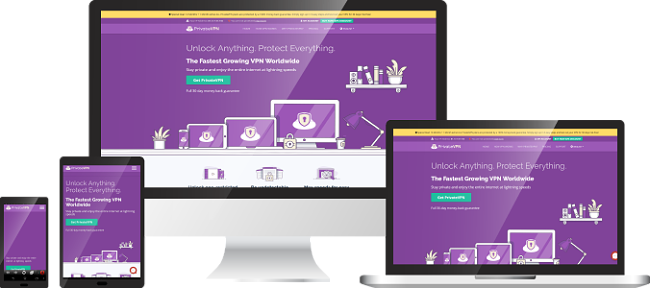 PrivateVPN has a reputation as a service with impeccable security, and you can rest assured knowing your personal information will stay secure and private while connected to their service. You're even able to protect up to six devices simultaneously, so your entire household can stay protected with this VPN.
PrivateVPN is particularly popular with torrenting users as their servers support P2P file sharing and port forwarding. However, they aren't so successful when it comes to bypassing the geo-restrictions on streaming sites like Netflix.
Highlighted Features:
Strict zero logs policy

Protect six devices at once

Leak protection

Automated kill switch

150+ servers in 60 countries
Selecting the Best VPN for Firefox
Have you ever heard someone say, "Freedom isn't free"? Well, the same could be said about the internet. True online freedom is a rarity, certain websites are blocked, and different restrictions and censorships are often in place. To bypass these barriers anonymously, you can use a VPN alongside Firefox for added security and protection online.
To select a VPN that works well with Firefox, there are a few things to consider:
Ensure that the VPN you choose has a Firefox browser extension or automatic browser protection. Users often purchase a VPN that is highly recommended but forget to check whether it is compatible with Firefox.
Make sure the VPN you select has sophisticated encryption.
A lighter VPN is a better option for Firefox, and it helps to provide fast connection speeds. Make sure you choose a VPN that is renowned for delivering not only fast speeds but a secure connection at the same time.
A good VPN uses a lot of servers in a wide variety of places around the world.
Always look for a VPN that has a no logs policy. Check their privacy policy for their logging process before signing up.
How To Install A VPN On Firefox (Add-ons)
Installing a VPN extension on Firefox is extremely easy and shouldn't take longer than a few minutes. By following the steps below, you'll be protected in no time.
Congrats you're now protected with a Firefox VPN extension!
What Are The Pros Of Using A VPN Extension On Firefox
Using an extension can resolve a lot of the confusion that comes with setting up a VPN service. Instead of exiting your browsing, connecting to a server in the VPN's native app, and then refreshing your web pages, all you need to do is activate the extension.
Just like a VPN app, an extension will allow you to stay protected and hide your data while browsing the net. You can even secure your information while connected to public Wi-Fi networks. When connected to an extension, your financial and personal data is hidden from your internet service provider (ISP), government agencies, hackers, and cybercriminals. You'll be safe from any malicious websites and can rest easy knowing your IP address is completely anonymous.
With an extension, you'll be able to bypass any firewalls and geo-restrictions you come across while online, giving you complete internet freedom. Depending on the VPN you choose, you may even be able to sneak past the robust geo-blocks streaming sites like Netflix have in place.
Should You Use A Free VPN For Firefox
All of the VPNs we've recommended above are premium providers that require you to pay a subscription before accessing their service. While doing your research about which VPNs are the best for Firefox, we have no doubt you'll come across promotions for free VPNs.
There are some excellent free services out there, such as Windscribe and Hotspot Sheild, which are trustworthy and can keep your data secure. However, the disadvantage to these free VPNs is that they are severely limited when it comes to their connection speeds and data allowance.
You also must be extremely careful if you decide to use a free VPN as many services on the market will do you more harm than good. Some free VPNs have been reported to collect and sell your information onto third-party advertisers and will quickly give up your personal data to government agencies.
In the worst cases, free VPNs have been known to infect users devices with malware, spam them with pop-up ads, and even pass along your data to hackers and cybercriminals. In the end, it's best to invest in a service you can trust and avoid these free providers.
Choosing A VPN That Works Best For You And Firefox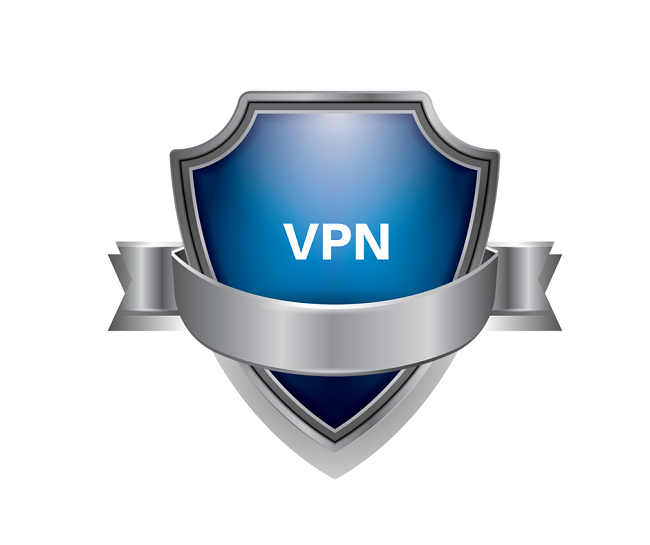 Once people discovered the pitfalls of using Google Chrome, many began searching for a better option. Although
Firefox has been a favorite browser for many years
, more users have recently started to use it as
an alternative to Chrome
.
Once you've got your browser figured out, then it's essential to ensure that your personal information and data is protected.
Using a VPN with Firefox will not only keep you safe online but will give you access to geo-blocked content from any location around the world.
Using one of the best VPNs for Firefox will keep you safe from ISPs, hackers, and governments, while giving you secure and uninterrupted access, at any time, in any location.
Try ExpressVPN with Firefox Now – Risk Free
Ends
---
Summary: These Are The Best VPNs for Firefox in 2021
Top Choice