The Best Free (and SAFE) Software for Windows in 2023
You should always be careful when downloading free software to your PC because more times than not there is a hidden price to be paid. It could be:
Installing bloatware or other software that you didn't intend to install.
It might be allowing the company to collect and sell your personal data to a third party.
Or even worse, the file could include a virus, malware, or spyware.
It could be getting such a limited product that you'll have to buy the "Premium Package".
I'm not saying that all free software is bad, the truth is there are a lot of great free programs for Windows, you just have to be careful. After extensive testing of hundreds of free software, here is my list of the Top 10 Best and Safest Free Software for Windows
Quick List:
Hotspot Shield – A Trustworthy Free VPN
VLC – Plays most digital video formats
Open Office – Open Source Alternative to Office
CCleaner – Removes unused files and improves Your Computer's Performance
Panda Antivirus – 100% Virus Detection Rate
Audacity – Open-Source Professional Level Audio Editor
WinZip – Compresses and Encrypts Large Files
Viber – Free Video and Voice Calls
Firefox– Excellent Browser with Top Security Features
KeePass – Manages and Encrypts your Password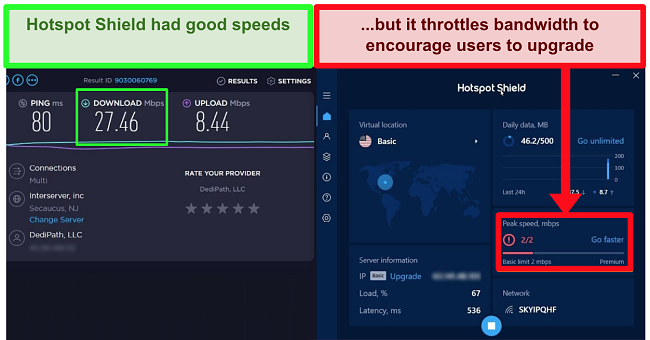 Finding a safe free VPN that doesn't keep logs, won't slow down your computer too much, and has a large number of servers is a challenge. Hotspot Shield is the best one I've tested that can do it all. From a security standpoint, Hotspot Shield uses military-grade encryption on all its servers to ensure that your data is protected. Additionally, it doesn't store logs and has malware and phishing protection.
However, if you are trying to access Netflix, Hulu, or other streaming platforms that are blocked in your region, you will have to upgrade to the paid version as I haven't had any luck consistently bypassing the geo-blocks with the free Hotspot Shield.
Hotspot Shield has a patented "Hydra Protocol" that ensures the highest possible speeds when browsing or gaming. The free Hotspot Shield includes fast speeds and a total of 15GB of data per month.
Protect Your Data with Hotspot Shield for Free!
2. VLC – Works with Almost All Video Formats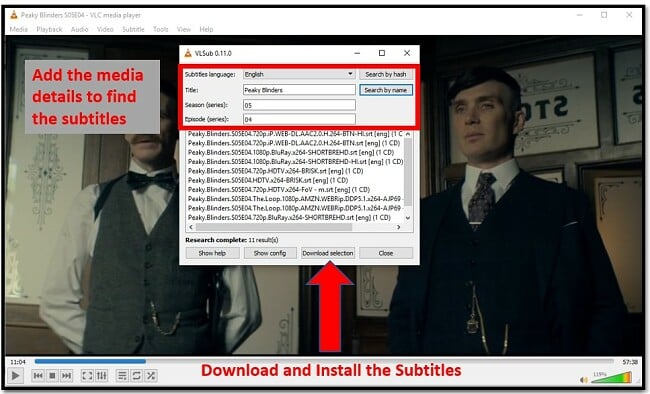 VLC is an open-source video player for Windows and it's one of the first programs I download when getting a new computer. I have yet to find a video or music file format that it won't play. The program is so easy to use, my 5-year old can open my computer and put on Moana without any help.
One thing I really like about VLC is that it has a built-in subtitle search engine. You can just type in the name of movie or TV show, with the season and episode number, and what language you want the subtitles in, and VLC will find the file for you. From there, it's just a single click to install them and you can start your show.
VLC is 100% free, there are no subscription options or premium upgrades.
Watch Videos with VLC for Free
3. Open Office – Open Source Alternative to Office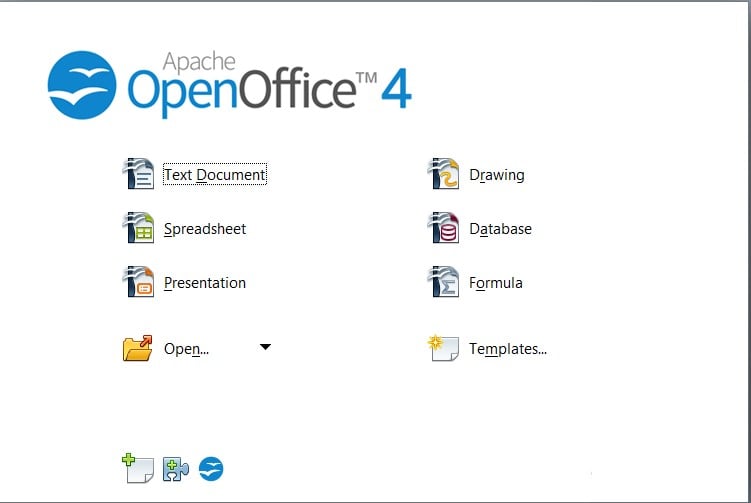 I'm a big fan of Apache Open Office. There was a time when I was only using Microsoft products, but once they moved to the subscription-based software I knew I needed a new solution.
My search ended as quickly as it began. I downloaded Open Office and didn't have a reason to look further. It comes with programs that are comparable to Office, with Writer (Word), Calc (Excel), and Impress (PowerPoint) leading the way.
While it does have a slightly dated look, it has all the editing and formatting features that I need for both personal and professional use
Open Office is a free open-source software that comes with a total of 6 programs all bundled together. While you can't separate them and just download what you need, the file isn't that big and won't take up a lot of your PCs resources.
4. CCleaner – Improves Your Computer's Performance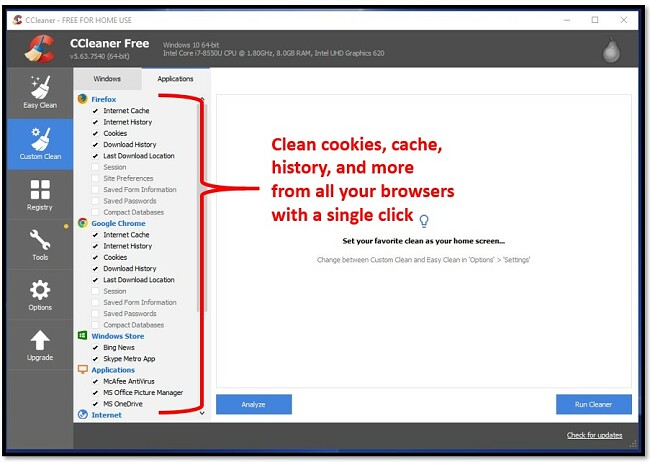 When my computer started to slow down and crash, I knew I needed to clean it. I ran the antivirus software but it didn't help. Enter CCleaner into the picture. This free utility cleaner ran a comprehensive scan and found old and unused files, segments of files that remained despite after a file was deleted, trackers that slowed down my system, and more. It then permanently deleted them all, which freed up some much-needed space.
The registry cleaner will run a deep scan of your computer's registry and remove unnecessary files that can cause it to freeze or crash. I found that after scheduling CCleaner to run once a week, my computer was running faster and was more stable than it had been in a while.
It's important to note that it is not an antivirus program and won't detect or remove viruses and malware. Instead, it should be used together with an antivirus to truly protect your computer.
There is a premium version of CCleaner, called CCleaner Professional, which has a few extra features, but all you really need is the free version and you should quickly see the benefits.
Improve Your Speed with CCleaner for Free
5. Panda Antivirus – 100% Virus Detection Rate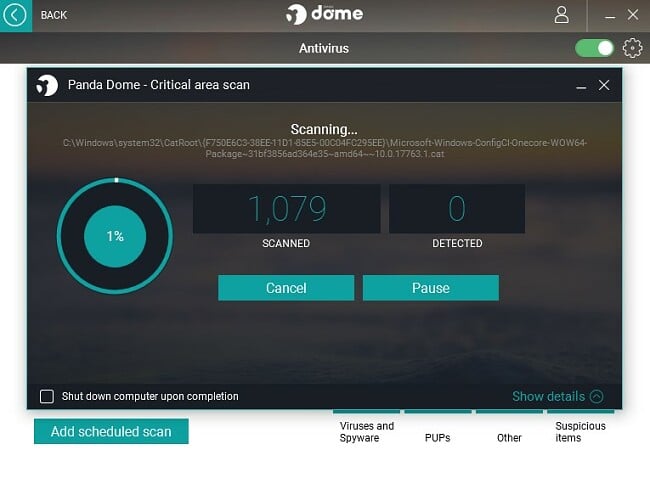 I tried a lot of free antivirus programs before downloading the free Panda Antivirus program for my Windows laptop. It has a 100% detection rate and a powerful firewall that was able to keep harmful files from sneaking onto my computer.
Setting up Panda was quick and easy. I downloaded and installed the program and it was ready to go. It's cloud-based, which means it won't use a lot of resources on the computer and won't slow down the computer with file storage.
In addition to scanning the hard drive for viruses, Panda also includes USB protection. This means that any time a USB plug is inserted to the computer it will run a scan to prevent malware or virus insertion.
6. Audacity – Open-Source Professional Level Audio Editor

This is by far the best free audio editing software I've used. I would even say that it is as good as some of the premium subscription-based products I've used. Audacity doesn't place a limit on the size of the file or number of tracks you need to create your masterpiece. It's an ideal program for creating a podcast, audiobook, editing or recording music, and creating an audio track that will play with a video (although you can't upload the video file to audacity).
Audacity is an easy program to learn and even without any prior experience, you can probably master it fairly quickly. You'll be able to adjust the volume, fade tracks in and out, change the treble, bass, and filter effects, and remove background noises.
Create Your Masterpiece With Audacity for Free
7. WinZip – Compresses and Encrypts Large Files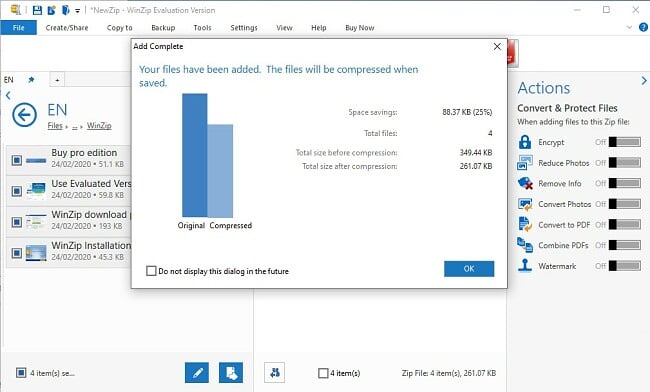 If you're looking for a reliable and secure program to archive or zip any files, I recommend downloading WinZip. It has drag-and-drop functionality, which makes it easy to select the files you want to archive. WinZip has options to save the file locally, to email, social media, a few different instant messenger programs, or the cloud.
When it comes to opening a compressed file, WinZip is compatible with most formats including Zip, Zips, 7Zip, WinRar, ISO, and more.
Some of the features that elevated WinZip in my opinion are that it can encrypt all files with 256-bit AES, require a password to unzip the files, add a watermark, change photo formats, and even convert documents to PDF.
Compress Files with WinZip for Free
8. Viber – Free Video and Voice Calls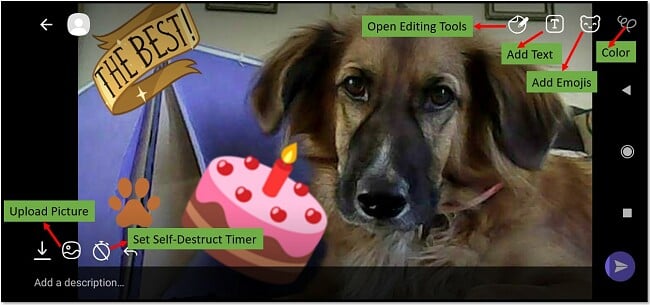 In a crowded SMS and VoIP market, Viber has managed to stand out. With over a billion users worldwide, Viber is one of the most popular communication apps, which is crucial to its success since free calls can only be made from Viber to Viber.
Viber has a Windows program that is superior to WhatsApp and Telegram. Not only was I able to make both video and audio calls through the Windows interface, but if I had to leave my home or office during a call, I could easily transfer the call to my phone.
Viber puts a premium on privacy. Not only is every message encrypted, which is an industry-standard at this point, but Viber will also let you send secret messages that will self-destruct after it's read.
While Viber is free, there are some added features that you can purchase such as getting a US, UK, or Canadian phone number and making international calls to non-Viber numbers. Viber is not a Windows-only program – you must also have it installed on your Android or iOS
device.
Stay in Touch With Viber for Free
9. Firefox – Excellent Security Features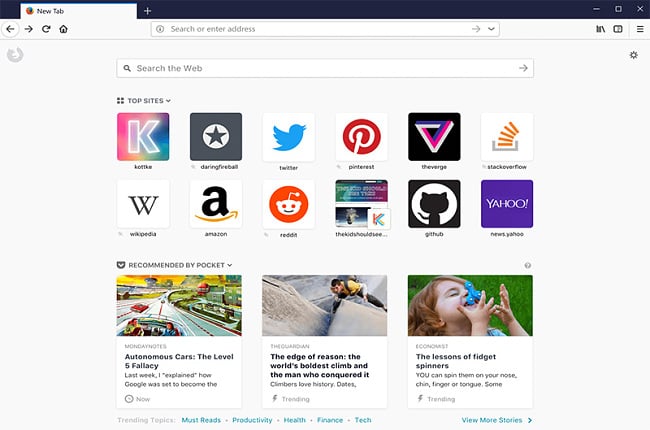 While Chrome has passed Firefox as the most popular browser in the world, Firefox has spent the past few years improving its security, speed, and library of addons. After testing both browsers, I can confidently say that if you're only using Chrome, you're missing out.
From a security standpoint, Firefox includes built-in tracking protection, pop-up blocker, and will block all malicious websites. Additionally, they don't collect and store any of your personal data (can the same be said about Google's Chrome?).
Firefox has some great tools as well, such as Monitor, which checks all known data breaches to see if you've been compromised. It has a built-in password manager, called Lockwise, which protects your passwords with 256-bit encryption.
Protect Your Privacy with Firefox for Free
10. KeePass – Manages and Encrypts your Passwords

At first I was hesitant to trust all my usernames and passwords to a free password manager, but KeePass has put all my fears to rest. It is a free, open-source program with unlimited storage and a master key that protects all your passwords. Your account details are protected with AES-256, ChaCha20, and Twofish, which creates the most secure encryption possible.
KeePass has a few great features, such as a password generator, password groups, database imports and exports, and two-factor authentication.
Equally important to the security features, KeePass is easy to use and 100% free.
Encrypt Your Passwords with KeePass for Free
Criteria for Adding Software to this List
There are thousands of free software and apps available for Windows. So creating a list of the best ones was quite a challenge. I used the following criteria to help guide me.
The software must have a downloadable file for Windows. I did not include programs that are just web based.
In cases where there is a premium upgrade, the free version has to not only be functional but add value as well.
I avoided programs that bombarded me with ads.
I didn't test free games, just programs that can help with productivity.
I downloaded all the programs to my Windows computer and tested them extensively over the course of a few months. Then I ranked them based on how easy they were to use, how secure they were, if they had all the advertised features, and if I would recommend them to a friend.
FAQ
Is the software listed here really free?
Yes, I made this list to only include free software, with no tricks or hidden costs. That being said, there are some programs, like Hotspot Shield, that include a paid option. However,
the free version has to be good and offer real value
to its use on this list.
Is the software on this list safe?
Are there any good free online security tools?
As a general rule, I prefer to avoid free online security tools. I don't believe that these companies have my best interest and are not using my data to make a profit. However, I did include the
free version of Hotspot Shield
and
Panda antivirus
since these are both reputable companies. While the free versions aren't as powerful as the paid options, they do a good job providing basic online security.
Bottom Line
Everyone likes getting things for free, but sometimes it can be more of a headache than it's worth. Cybercrimes are no joke, and free software is one of the easiest ways for hackers to get to your data. This list only included safe and secure programs that come from reputable companies.
It seems that not a day goes by without a report of a data breach, cybersecurity attack, or someone having their identity stolen. This is why I put Hotspot Shield as my number one program, it encrypts all my data, keeps me anonymous online, and protects me from cyber attacks.