Euro Truck Simulator 2 takes vehicle gaming to another immersive level, different from car racing. You will be driving across the UK, Belgium, Germany, Italy, Poland, and several other European countries. While the game encourages players to drive fast and build a successful cargo company, it promotes safe driving by providing real-world road networks connecting different European cities.
There are several licensed trucks with numerous options for customization and advanced driving physics, from which you can choose and start your own simulated truck driving franchise. The game also comes with a focus on building a business, allowing you to create and grow your own transportation company exactly as you like.
Euro Truck Simulator 2 is downloadable from Steam platform as a paid software. However, if you follow the instructions below, I`ll show you how to download Euro Truck Simulator 2 on PC for free. This gives you full and unlimited access, which is unlike the demo or paid version.
How to Download and Install Euro Truck Simulator 2 on Your PC for Free
Note: The free version of Euro Truck Simulator 2 is only available for mobile devices, so you`ll need to download an android emulator if you want to play the game on your PC. In this case, I used the BlueStacks Android emulator.
Click the Download button on the sidebar, and the Euro Truck Simulator 2 download page will open in a new tab.
Click the Download APK button to download the APK file to your computer.

If you don't have BlueStacks installed on your PC, click here to download and install the emulator.
Once you have installed the emulator, launch the program. Now double-click on the downloaded APK file to start the installation process.
When the installation completes, click on the Euro Truck Simulator 2 icon to launch the application.

Now, you can create your driver profile and start your simulated truck driving experience through European cities. Have fun!
How to Uninstall Euro Truck Simulator 2
After you're finished with Euro Truck Simulator 2, you can completely remove it from your computer in a few easy steps. If you're still looking for a simulated truck driving game that offers a different experience, be sure to check out the free alternatives below.
Remember that we used an APK file to install Euro Truck Simulator 2. So you won't be able to uninstall it directly from your programs folder. Rather, you will have to uninstall it from the android emulator. Follow the steps below, and I'll show you how to uninstall the app from your PC:
Click on the Settings icon in BlueStacks.

Go to apps, and locate the Euro Truck Simulator 2. Click on it and select Uninstall.

Confirm that you want to delete the app, and BlueStacks will completely remove it from your PC.
Euro Truck Simulator 2 Overview
Welcome to the 'World of Trucks'! With many customizable trucks to choose from, Euro Truck Simulator 2 delivers a truly unparalleled single-player-multiplayer simulated truck driving experience. Guess what? You will be driving through real European cities, and delivering multiple cargos. While several other developers focused on racing games, Euro Truck Simulator 2 takes a different direction, giving you an all-fun experience, plus an opportunity to build and run a truck delivery business.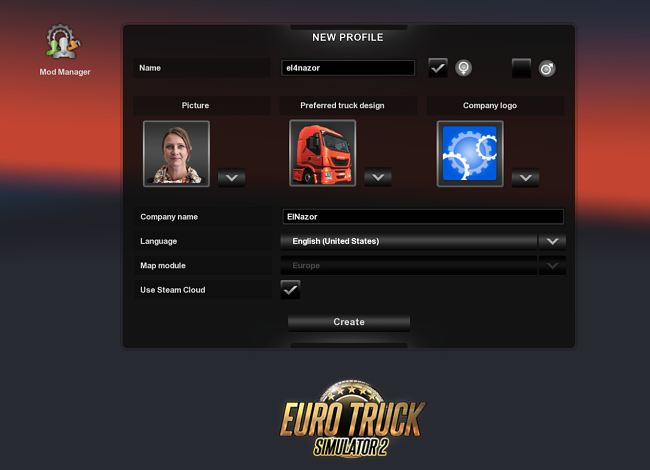 The game isn't just about driving alone; the other interesting part is that you get to start and grow your own transportation company with many features to make it interesting. Again, Euro Truck Simulator 2 encourages players to practice safe driving. But watch it; the game is quite realistic and immersive — you may not stop once you start. The single-player challenges take you through a process of continuous truck upgrade, running your own transportation company, and customizing many aspects of your vehicle.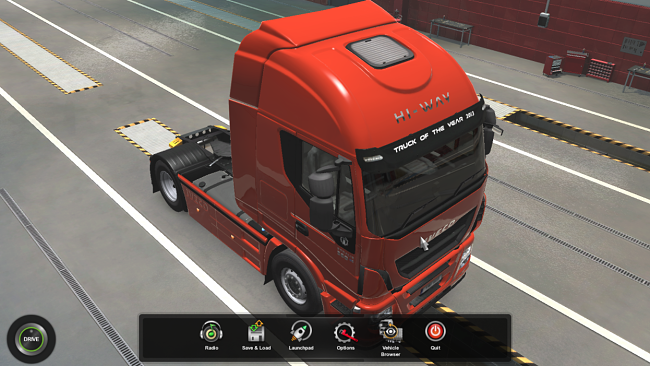 You also get access to the "World of Trucks", a growing online community of Truck game players. Here, you will be able to have conversations with other players, switch to the multiplayer mode, share your progress, discuss related matters, and much more. The game has a modest system requirement, so if you have a Windows system, with at least 4 GB RAM, a good graphics card, a Dual-core CPU 2.4 GHz processor, and 4 GB of hard disk space, you're good.
Euro Truck Simulator 2 Features
Become an experienced truck driver in a simulated environment.
Choose from various licensed trucks by MAN, Scania, Iveco, Renault, DAF, and others.
Travel through realistic road networks connecting up to 60 different European cities.
Use countless customization options to customize your truck.
Learn fast and safe driving, obey traffic road rules and meet delivery deadlines.
Enjoy full access to TruckersFM (Truckers.FM) — an internet radio station provided by the developer — as you drive through different countries.
You also have access to several DLC base map expansion packs. SCS software has been adding expansion packs to the game since its inception.
Free Alternatives to Euro Truck Simulator 2
American Truck Simulator: This is similar to Euro Truck Simulator 2 and is also developed by the Czech company, SCS Software. However, you will be driving legendary American trucks and delivering your cargo across U.S cities. The game makes you experience the many breathtaking landscapes of the States, as you build your way from being a driver to an owner of a thriving truck delivery company.
Delivery Truck Simulator: In Delivery Truck Simulator, you have the option of choosing from different roads, and you can select from a variety of trucks. This game features several levels with increasing complexity.
Rigs of Rods: While this is not a truck driving or car racing game, it is a free and open-source vehicle simulation game that uses interesting soft-body physics to simulate the destruction and deformation of vehicles. You can simulate and drive your own rig.
FAQs
Is Euro Truck Simulator 2 free?
While the app is not exactly free, you can follow the instructions above to download a free version of Euro Truck Simulator. This gives you full access to all the game's features.
Is Euro Truck Simulator 2 Secure?
Yes, Euro Truck Simulator 2 is absolutely safe to download. Ensure you stay away from cracked versions of the app to avoid malware or viruses. Use the download instructions above to get the app free of viruses.
Can I play Euro Truck Simulator 2 Offline?
Yes. The game is mostly offline, and you can play as many hours as you want offline.
Visit Euro Truck Simulator 2 Website