8 Reasons You Should Always Use a VPN with Kodi in 2021
Last Updated by John Bennet on June 01, 2021
If you aren't familiar with Kodi, you might just think it's a simple media player, but it's so much more than that. With the right add-ons, it opens you up to an entirely new world of possibilities.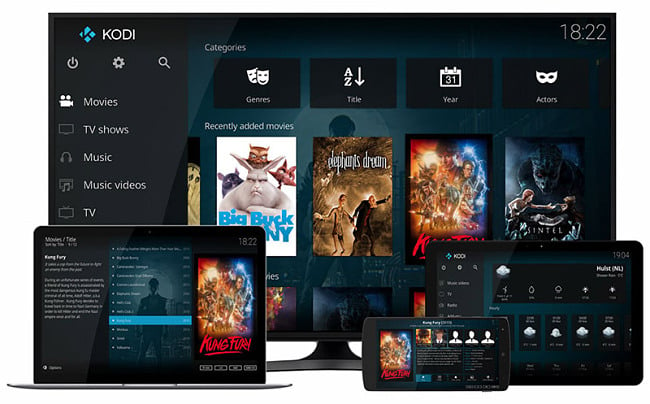 You can gain access to any live stream, whether it be sports or the latest movies. With that said, some of these add-ons open up
illegal content that also puts you at risk
. In this article, we examine the top reasons
you must use a VPN with Kodi
.
1
A VPN Hides Your Information From Your ISP
If you use Kodi to stream TV shows and movies, you don't want your Internet Service Provider or ISP to have access to that information. They have the tools and technology needed to spy on everything you're doing online. With a VPN, you can reroute your traffic so they don't have access to it.
Unfortunately, some ISPs share the information they find with government agencies. So if you're doing anything that might be even remotely questionable, you don't need your ISP, and subsequently your government, knowing about it.
Even if they don't turn you into authorities, they have started sending out notices to any customers pirating content. They'll also throttle your speeds to prevent you from copyright infringement.
2
Accessing Geo-Blocked Content
When you connect to the best VPN for Kodi, you'll receive the option to connect to servers from around the world. Once you choose the country you want, your Kodi add-ons believe you're from that region. Then, all the previously blocked content becomes available to you. This includes Hulu, Netflix or BBC iPlayer.


You have to make sure you pick the top-rated providers if you're wanting to achieve this effect though because
many of the lesser VPN services haven't been able to figure this out yet
. Netflix and other streaming services work hard to block VPN users, so do your research before making the jump.
3
Stream Anonymously
With a VPN you can download, stream, and browse anonymously. Any prying eyes are blind to all your traffic including your ISP, government agencies, cybercriminals, and hackers.
All the sites you visit, content you download, and your location remain hidden. The only information the servers you visit receive is an anonymous IP address given to you from your VPN provider.
As long as your VPN doesn't keep logs, no one would ever know it was you.
4
Bypass Blackouts
Similar to geo-restrictions, you might find that some live sporting events impose blackouts. ESPN, NFL GamePass and NHL.tv all utilize blackouts for live games. If you want to watch your favorite team live, you'll need a VPN to work around these limitations.
Just connect to a server outside of the blackout region and enjoy.
5
Stay Safe From Hackers
When using Kodi, you're vulnerable to hackers and snoops. They prey on the weak and look for any loophole into your system. Before you know it, you might face identity theft, viruses on your device, or credit card fraud.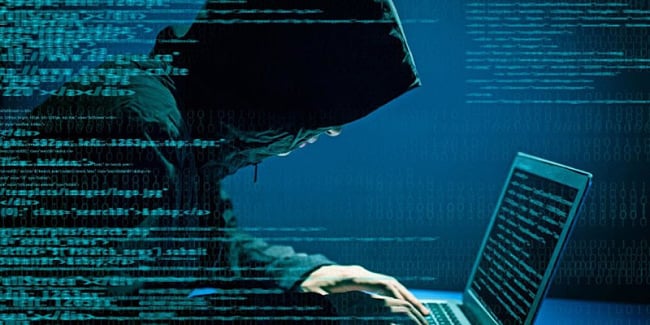 The best VPNs for Kodi protect your sensitive information and
prevent hackers from getting inside your system
. All your traffic goes through an encrypted tunnel, so they
can't access the data you send online
either.
Using a VPN is like having a bodyguard watch over your Internet connection. It's a security barrier no one can get through.
6
Safe Browsing From Public Networks
Another place hackers love to infiltrate is public Wi-Fi networks. Anytime you connect to these hotspots, you put yourself at risk. If you travel and want to access Kodi, you need to protect yourself by installing a VPN.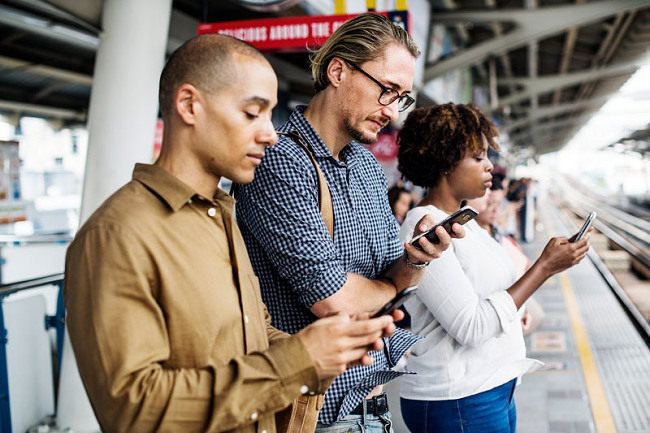 Then you'll be able to
check your bank accounts and make your online purchases
all while keeping your activity secure and safe. Stay ahead of the malicious users and don't give them a way to violate you.
7
Protection From Prosecution
Of course, WizCase isn't encouraging you to do anything illegal; we're simply showing you the tools that are available if you ever find yourself in a sticky situation. There's no denying that some people use Kodi add-ons for unlawful activity.
If you deploy Kodi for purposes that aren't lawful, you might be in trouble sometime soon. It's a common myth that Kodi protects users, but copyright owners aren't messing around.
A quick peek on Reddit shows pages and pages of complaints from people that faced prosecution or had to pay outrageous fines, even when they didn't realize they were doing something wrong.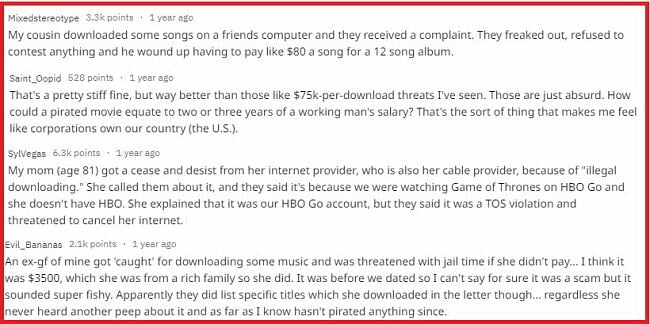 Even though the government claims they aren't targeting the end user, evidence proves otherwise. Anytime you torrent, you receive a file on your computer for others to access, which leaves you completely open for prosecution.
On top of that, copyright laws continue to evolve. You can't possibly keep up with everything that's legal and illegal so it's extremely important you protect yourself and hide your online activity.
8
Improve Your Speeds
If you've already received warnings for your ISP about downloading, it's possible they've also throttled your Internet connection. Signing up with a premium VPN provider fixes this issue. Get back to streaming, downloading, or torrenting at normal speeds once again.
In some circumstances, your ISP would have already been throttling your internet connection, so when you download and utilize a VPN, you may even notice an increase in your connection speeds!
Finding the Best VPN for Kodi
When you search for a VPN provider, you'll find hundreds of options. Not all of them are ideal for Kodi. Some won't offer the protection you need and many of them don't have the technology to get you around geo-blocked content.
To find the best VPN for Kodi, it must have:
Fast server speeds
An extensive collection of servers around the world
Premium custom support
Trial period or money-back guarantee
Technology to get around Netflix and other geo-blocked sites
Plenty of applications for any device
No-log policy
We've done all the research and found the top options for you.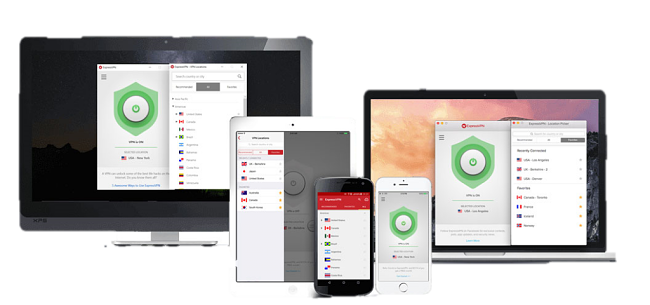 Optimized apps for easy use
No-log policy
Fast server speeds
Ability to unblock sites
30-day money-back guarantee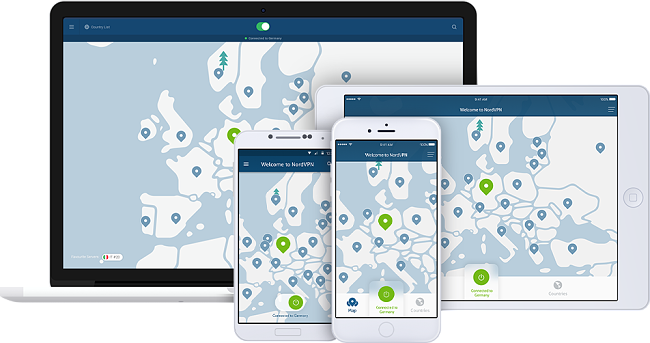 Military-grade security
Fast streaming speeds
Unlimited bandwidth
Servers specifically for P2P
30-day money-back guarantee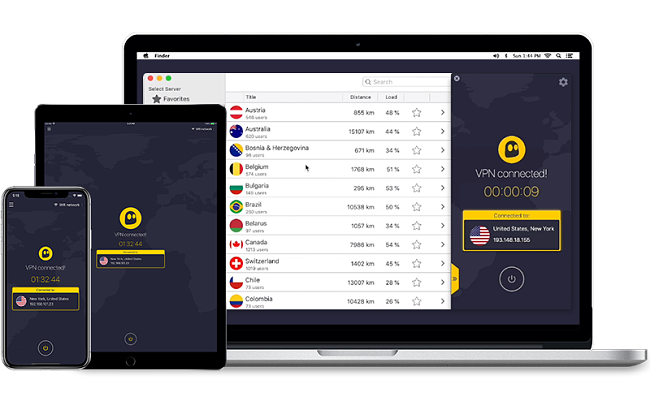 Unlimited bandwidth and traffic
Connections for seven devices simultaneously
User-friendly apps
No-log policy
45-day money-back guarantee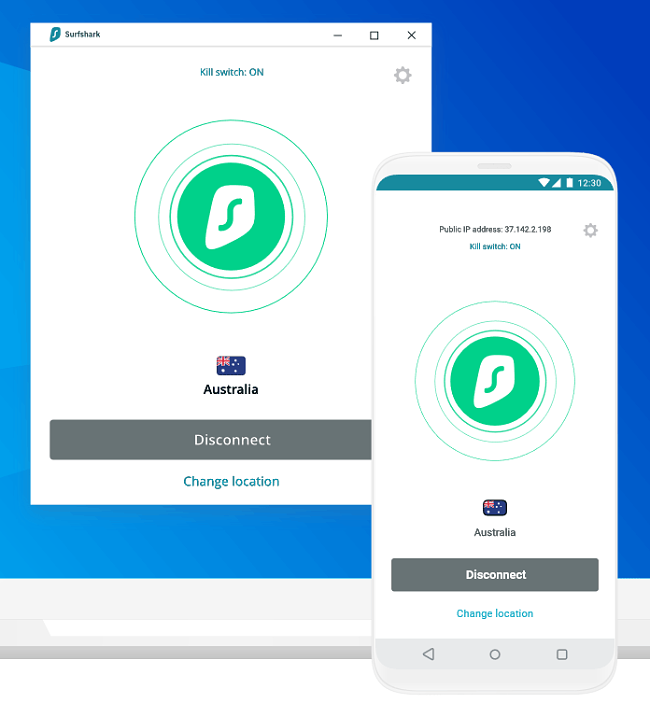 Fast speeds
Unblocks geo-restricted content
Zero-log policy
Anonymous torrenting and P2P support
Final Thoughts
Kodi offers everything you could hope for with online content. Use it safely and protect yourself with a premium VPN avoid getting a nasty letter from your ISP or expensive fines because of copyright infringement.
It's better to pay a few bucks a month now, than your entire savings in the future.