Get NordVPN to Work in China on iOS or Mac With This Guide
Last Updated by Mackenzie Pringle on June 22, 2022
While NordVPN claims to work in China, many people have complained that it hasn't always been the case. My team and I found that it's possible to use NordVPN in China on iOS and Mac platforms — but there are extra steps you'll need to follow to do so. I've listed out the full step-by-step instructions below.
If you're not technically savvy or you don't like wasting your time with additional steps, I strongly suggest you consider ExpressVPN instead. Based on tests, ExpressVPN has proven to be a highly-reliable, secure and fast VPN for China. You don't have to manually set up anything on the dedicated Mac and iOS apps either — it's all automatically configured for you. You can try ExpressVPN risk-free as it's backed by a 30-day money-back guarantee.
Try ExpressVPN for China risk-free
To successfully use NordVPN in China on Apple devices, you'll need to complete the following steps.
Manually set up an IKEv2 connection on your device.
Connect to IKEv2 and use the internet as normal.
Enable obfuscated servers on your device.
Connect to the specific servers (don't worry, we've listed them below).
Enjoy unrestricted internet on Mac.
Here is a full breakdown of the previous steps so that you can use NordVPN in China on your iOS and Mac devices.
How To Get NordVPN Working In China On iOS Devices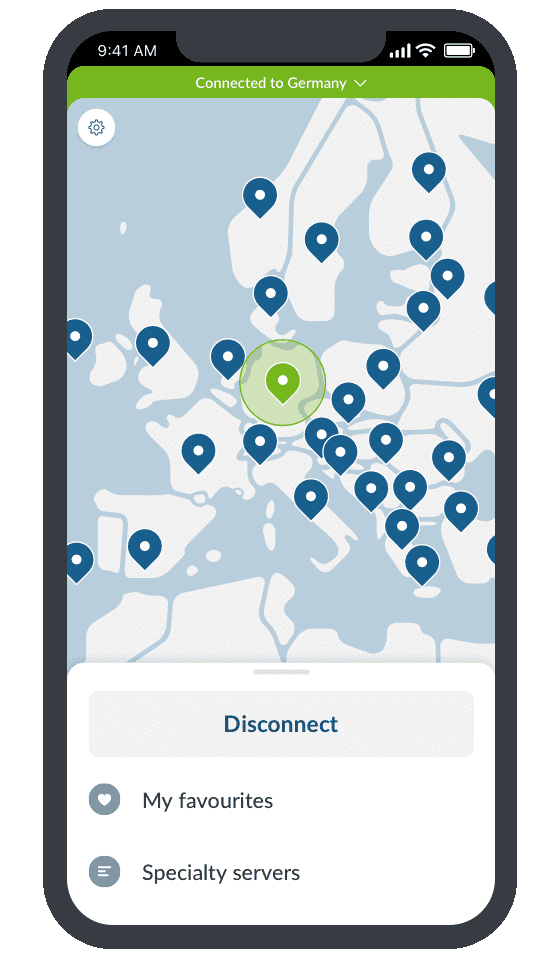 Step 1. Download the NordVPN IKEv2 certificate to your iOS device.
Step 2. Go to Settings.
Step 3. In Settings, go to General, then the VPN tab.
Step 4. Click Add VPN Configurations.
Step 5. Enter the following:
Type: IKEv2
Description: My Nord Connection
Server: 185.169.255.37
Remote ID: 185.169.255.37
Local ID:
User Authentication: Username
Username: Your NordVPN account username
Password: Your NordVPN account password
Proxy: Off
Step 6. Click Done.
Step 7. Select your new VPN configuration in the VPN menu.
Step 8. Tap the status slider to connect. Once the slider bar is green, you're all set up and enjoy the internet as you please.
How To Get NordVPN Working In China On Mac Devices
To connect your Mac devices to NordVPN in China you'll first need to activate the obfuscated servers feature.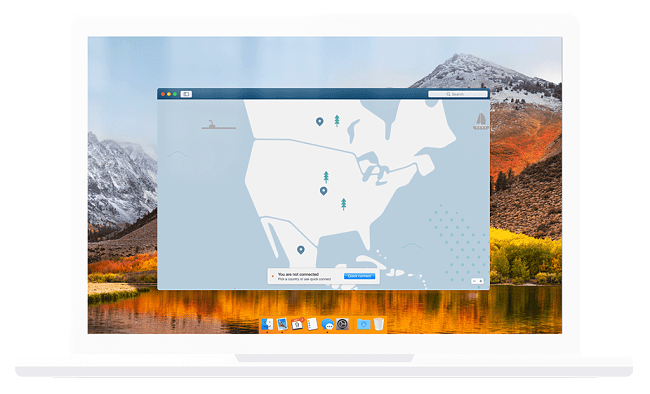 According to NordVPN's customer support, you'll need to then connect to one of the following servers:
France # 280-285, 295-302
Japan # 135, 150-164
Netherlands # 253, 256
Singapore # 132-133, 138-139, 141-150
United States # 2440-2451, 3057-3058, 3167-3170, 3279-3283, 3285-3286
If you're still unable to connect to these servers, it's essential that you then disable the obfuscated servers feature and attempt to connect to one of the following servers instead:
United States # 3351-3388
Serbia # 6-25
Australia # 353-354
Czech Republic #61-62
United Kingdom #1060-1063
Now, if for some reason you're still not able to connect or find any of the above servers, you'll need to log out of your NordVPN account and then try signing back in.
You can try finding the servers by clicking on the magnifying icon and searching for a country with a server name, for example, the United States #2442.
How a VPN Works in China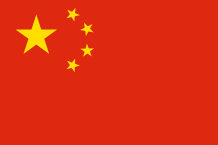 The Chinese Government imposes
stringent censorship laws
to prevent Western influences from penetrating society. These censorship laws also extend to the internet, and a wide range of content is blocked.
As a visitor to the country, you'll be subject to these strict laws as well, meaning you'll be stripped of your internet freedom. Forget about checking Facebook, updating Instagram, or even searching the web with Google, as these are just some of the thousands of sites China has deemed inappropriate.
A VPN service encrypts your internet connection and reroutes your traffic through its global network of servers. By sending your data through its encrypted tunnels, a VPN will allow you to access the internet freely.

While my team and I don't condone participating in illegal activities, there have been no public cases of foreigners being penalized for using a VPN to date. The common practice is that China fights VPNs by technologically blocking these services, rather than chasing after visitors who use them. However, it's still best to exercise caution if you decide to use a VPN within China's borders.
NordVPN Not Working on iOS or Mac? Try ExpressVPN in China
Key Features:
Strict no-logs policy
DNS leak protection
Military-grade encryption
Native apps for Mac, iPhone, iPad, Windows, Android, and more
30-day money-back guarantee
ExpressVPN is one of the best VPN services for Mac and iOS, especially when it comes to China. Its servers use military-grade encryption and built-in leak protection to keep your internet traffic private while getting around stringent internet restrictions. The strict no-logs policy ensures none of your browsing activities are monitored, stored, or shared with any third parties.
You'll have access to a massive network of 3000+ servers in 94+ countries. While speeds are consistently fast worldwide, you'll have the most reliable connections on servers neighboring China (like Japan and South Korea).
ExpressVPN is backed by a 30-day money-back guarantee, so you can buy it with confidence. If you don't like it, you can get a refund in the first 30 days with no questions asked — just contact the customer support team via 24/7 live on the website or send an email to support@expressvpn.zendesk.com. I tested the refund policy myself and the money returned to my account in just 5 days.
Try ExpressVPN for China risk-free
Get the Best China VPN for iOS and Mac
While NordVPN works in China on iOS and Mac devices, it's not straightforward, and you'll have to jump through a few hoops to gain full access.
If you're genuinely looking for a service that doesn't require you to set up a manual connection or test out a bunch of different servers, I recommend you try ExpressVPN for China.
ExpressVPN is on par with NordVPN when it comes to privacy and protection, yet it does one-up NordVPN when it comes to China. You can download it as a backup option to NordVPN — it has a 30-day money-back guarantee, so you can get a full refund if you're not satisfied.