3 Best VPNs for Telkom Subscribers to Access Geo Restricted Content
Last Updated by John Bennet on June 02, 2021
South Africa has one of Africa's highest rates for internet penetration, with more than 52% of its population using the internet. The country's online environment is widely considered open and free by Freedom House, an internet advocacy body. In fact, the South African government is doing as much as it can to get more citizens online.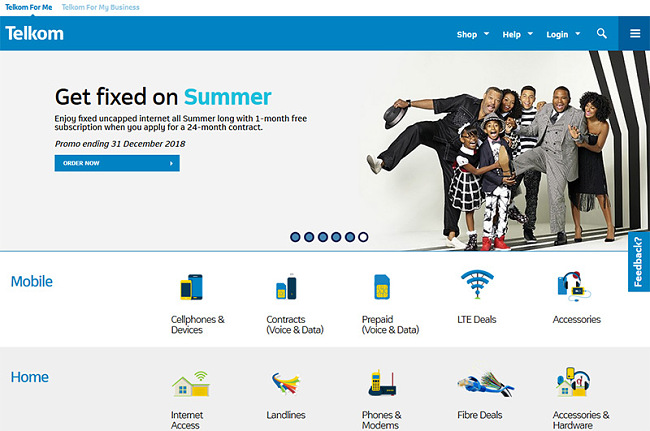 At the moment, there
aren't any censorship issues
in South Africa, allowing the country to enjoy great online freedom. However, the government did
recently vote against greater internet freedom
, which means that the open, free web may be
under threat
.
South Africa's largest internet service provider (ISP) is Telkom, which provides a massive percentage of citizens with access to the world wide web. If you have a Telkom line, or any other provider for that matter, you should definitely use a VPN (virtual private network).
A VPN will encrypt all of your traffic both from and to your device, routing it through one of the VPNs intermediary servers. This helps you to maintain anonymity and privacy when online, making it harder for government agencies, hackers, and cyber criminals to watch your activities online.
VPNs are also a great choice if you are a local resident traveling outside the country or an expatriate living in South Africa. The best VPNs will allow you to unblock content including Netflix, BBC iPlayer, BeIN Sports, Hulu, Super Sports, and MTN.
We ranked the best VPN for use with Telkom in South Africa based on:
No logs and strong security
Reliable service and fast speeds
Ease in unblocking geo-restricted content
Number of South African servers
Wide network of international servers
Best VPNs to Use if you have Telkom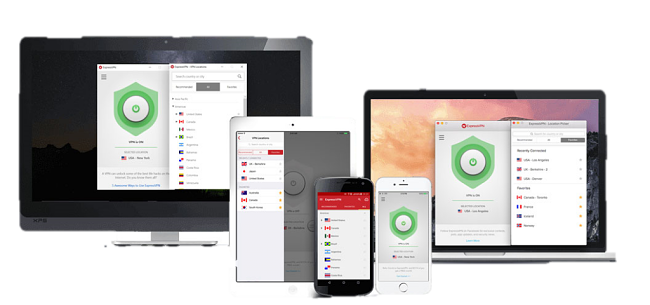 Unlimited bandwidth
High connection speeds
More than 2,000 servers
Excellent customer service
Top-notch, robust security
24/7 live customer chat
Anonymous and highly secure
30-day money back guarantee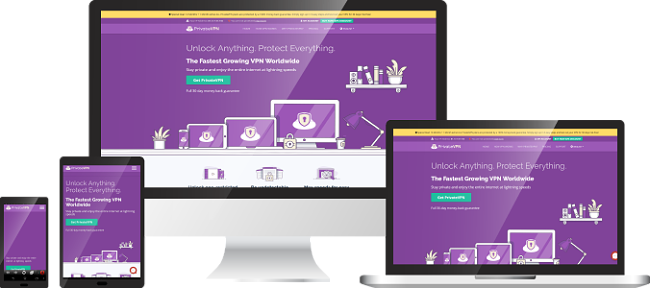 Strict zero logs policy
Reasonably priced for excellent features
Good variety of Bulgaria-based servers
Responsive customer chat
30 day money back guarantee
Great for bypassing geo-blocks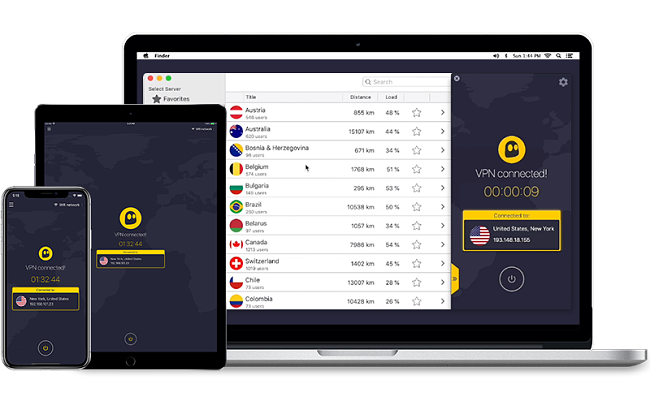 Unlimited bandwidth
More than 3,000 servers
Fast connection speeds
Can be used on up to 7 devices
45-day money back guarantee
DNS leak protection and kill switch
256-bit encryption
Strict zero logs policy
What about Free VPNs with Telkom?
Those who do not believe that a VPN is worth paying for can choose a free VPN, but it is best to know all of the pros and cons before selecting an option that you will probably regret later.
While it is true that there are some VPN services out there that offer an honest service that tells you upfront what you are giving up to gain the service, such as watching ads, more often than not, free VPNs will promise you great service, but will sell or mine your data.
Additionally, you will have bandwidth throttling, download caps, and a very small selection of servers. Most free VPNs are also a bit flimsy with regards to anonymity and privacy.
Free VPNs still need to pay for the service that they are offering, so you will more than likely be inundated with pop-ups and ads. We recommend that you stay on the safe side and rather spend a few dollars (or South African Rands) to keep your device and information safe with one of our above recommendations.
Final Thoughts
No matter what country you are in or ISP you use, you should always use a VPN to keep your information yours.
Luckily, if you use Telkom (or any other ISP) in South Africa, there are quite a few great options available that will not limit your internet use or cap your line, which Telkom is well-known for doing thanks to their fair use policy.