Stream The Orville Outside the US (REALLY WORKS) With This Hack
Last Updated by John Bennet on March 13, 2020
There are two obstacles that you need to overcome if you want to stream Seth MacFarlane's hit show The Orville from outside the US.
You can only stream from Fox from the US
Without a cable subscription you'll only be able to stream for an hour. That's total time; the countdown timer is running during commercials and if you pause the show.
Using a VPN, and our quick hack listed below, you can bypass the geo-block and stream on Fox for as long as you want, without needing a cable subscription
4 Steps to Watch The Orville on FOX
Get a fast VPN that can bypass the FOX VPN block. ExpressVPN is our top choice because of their fast speeds.
Download, install, and connect the VPN to a US server
Open your browser in Incognito Mode
Go to The Orville page on Fox and enjoy
We recommend using Incognito Mode, or the similar mode that is on your browser of choice, to prevent FOX from using cookies to track you. This way, every time you refresh your browser the Preview Pass will reset to a full hour, allowing you unlimited access without a cable subscription.

4 Reasons to Avoid Using a Free VPN to Watch The Orville
We don't recommend using a free VPN for streaming for a few different reasons.
They don't usually work: Trust us, we've downloaded the top free VPNs and they don't get past the FOX VPN block. You'll end up driving yourself crazy downloading so many programs and testing them out.
They have limited data: If you do manage to find a free VPN that can bypass the geo block, odds are that it will have a bandwidth limit and you won't even be able to watch the whole episode.
The Speeds are limited: Free VPNs come with speed limits which make streaming very unenjoyable.
They are not safe: There are two reasons that a company would offer a free VPN, either they are planning on selling your data to marketers or they are giving you a taste so you buy the premium service. In the latter case, they won't give you the speed and bandwidth you need so that you feel compelled to go ahead and buy the premium version.
3 Best VPNs to Watch The Orville Online from Anywhere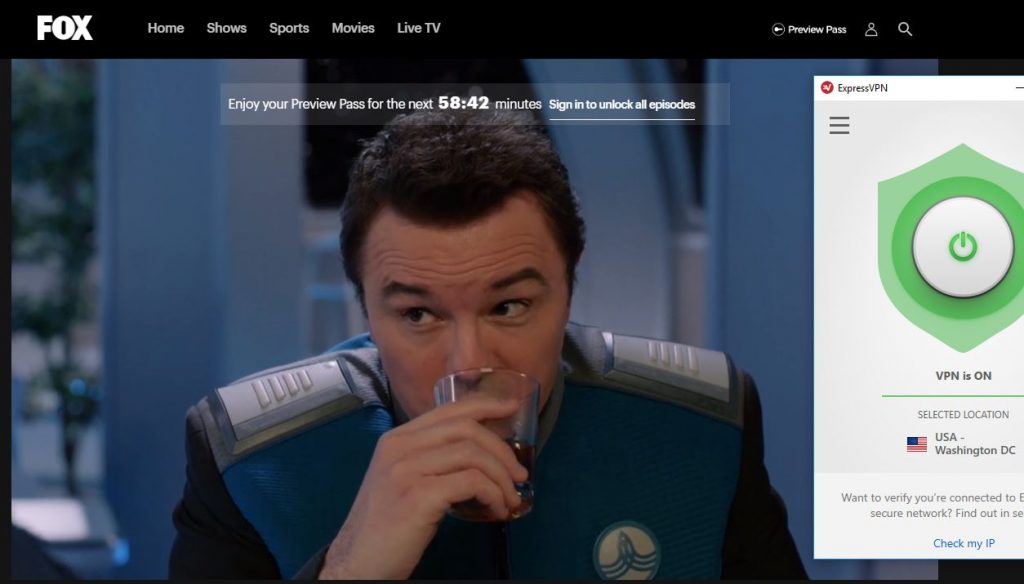 Fast connection speeds
Over 1,700 servers
Great customer service
Excellent, robust security
24/7 live customer care
Anonymous and very secure
Unlimited bandwidth
30 day money back guarantee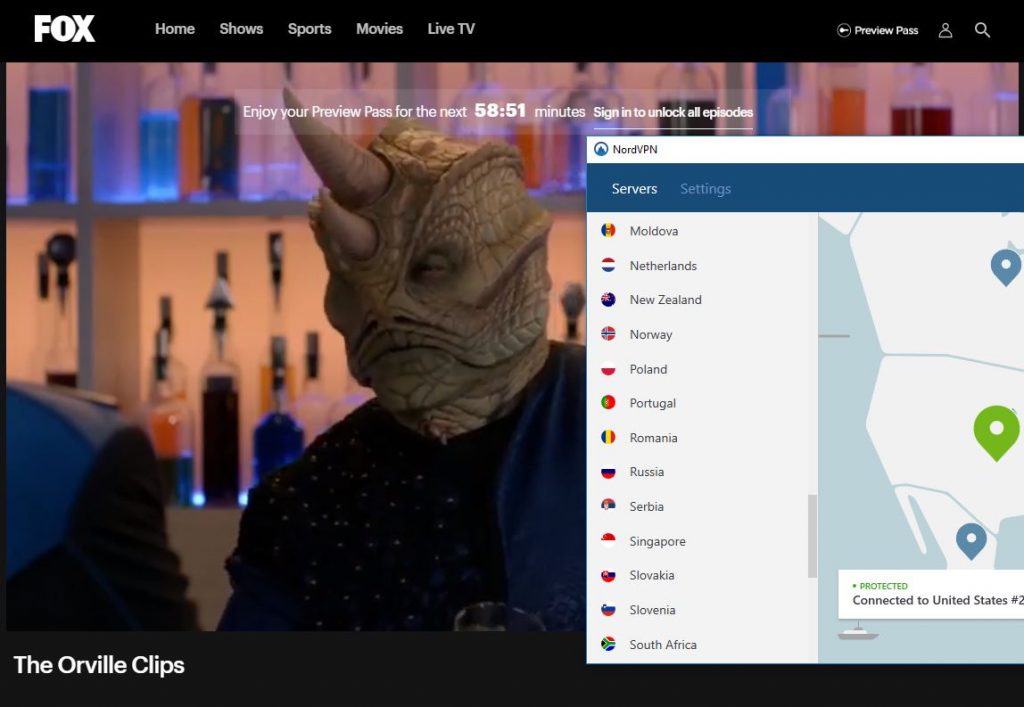 Top-notch encryption
Military-grade security standards
More than 5,000 servers
Strong server connections
Well-priced and affordable
24/7 live customer chat
Configuration assistance
30 day money back guarantee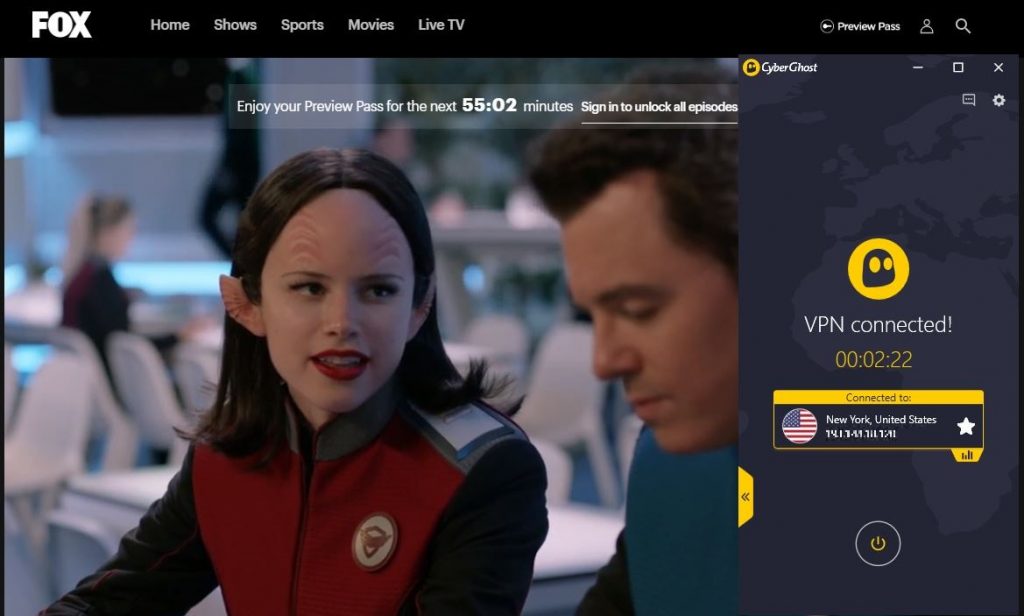 Unlimited data and bandwidth
Over 2,700 servers
High connection speeds
Up to 7 devices simultaneously
DNS leak protection and kill switch
Robust, 256-bit encryption
Strict zero logs policy
45 day money back guarantee
Final Thoughts
If you want to enjoy The Orville without a cable subscription from anywhere in the world, the above methods are great to ensure you won't miss out on a moment. And, although the show is still quite new, many viewers are enjoying it, so it is worth taking a look if you haven't already.