4 Tips to Safely and Anonymously Download Torrents in 2020
Last Updated by Mackenzie Pringle on March 02, 2020
Torrenting is an inexpensive, fast method of downloading and sharing files through peer to peer or P2P networks. This means that, as the user, you share the burden of uploading all files, removing the expensive file hosting needed for the uploader.
It became more popular as the rise in the broadband internet made it easier for people to download and upload files faster than before and people were able to share large files across different parts of the world.
Unfortunately, over the past couple of years, torrents have quickly become associated with the illegal downloading of files. ISP or copyright holders could easily track the IP addresses that were using torrents. Eventually, this has made a lot of people abandon the use of torrents due to the fear of copyright infringement.
Despite such discouraging facts, there are still many people who love using torrents because they are the most efficient method of managing large downloads. If you'd like to join these careful few, we can show you how to download torrents in just a few easy steps safely.
4 Tips to Safely Download Torrents
We don't want you to get into any unnecessary trouble when discovering the world of torrenting. That's why you should always take care of the torrents you use and the location you get them from. Here's a list of tips that can help you out:
1
Only Use Legal Torrents
The best thing you can do to keep your torrenting activities safe is to use legal torrents only. It's quite risky to download illegal movies, music, videos or any other type of content using torrents.
It's even worse if what you're downloading is a recently released Hollywood movie either on Bluray or DVD. Copyright holders are always on the lookout for people illegally sharing or downloading their content.
To avoid such worry entirely, there is a lot of excellent legal content out there for you to download. Suitable examples include free, independent movies, older content or freely distributed open source software.
Below are a few sites which you can use to find completely legal torrents.
2
Configure the Torrent Client
There are several different clients for downloading various types of torrents. Some of them have certain security features like encrypting your torrents to hide the traffic you're using. While it's not a foolproof method of keeping your torrenting activities safe, it's worth a try.
You also need to set up a secure proxy server as it increases your online anonymity. Lastly, remember to use the IP address torrent checker to ensure that your actual IP address is completely hidden!
3
Get the Best Torrents from Respected Sites
Unfortunately, legal issues aren't the only danger you'll face when using torrents. Once you download any torrent file, it's quite difficult to see what you're downloading. You'll have to wait until your download is complete to view and open the files.
Sometimes, you'll even find a malicious code like malware or viruses 'living' inside the torrent files. Once you open the files, your computer can become infected.
To avoid such an awful situation, only look for torrents from sites that you not only know but also trust. Don't just download a torrent from a somewhat dodgy site that you've never even heard of or one that you discovered on Google.
If you use torrents regularly, you may also want to score an invite to a private torrent website. Such sites are more stable and secure as compared to others. After all, only small pools of professional or highly knowledgeable individuals use them!
4
Use a VPN to Keep You Safe
Here, we feel that using a VPN is an essential method of keeping your online activities safe especially when torrenting. Using such software, you can mask your current location to access restricted websites.
All you have to do is to install one in the device that you use to download torrents, and it will encrypt all the information you send through the internet.
The process of encryption makes it quite impossible for third parties to see what you're browsing or the type of content you're downloading or streaming.
A VPN is one of the best ways of keeping yourself safe while torrenting, especially if you're using illegal torrents.
3 Best VPNs for Torrenting?
Of course, not every VPN is suitable. A good number of free VPNs do not encrypt peer to peer (P2P) traffic such as torrents. So if you intend to use one while torrenting, you'll only be wasting your time.
With that said, here are our top VPNs, guaranteed to keep you utterly safe while torrenting: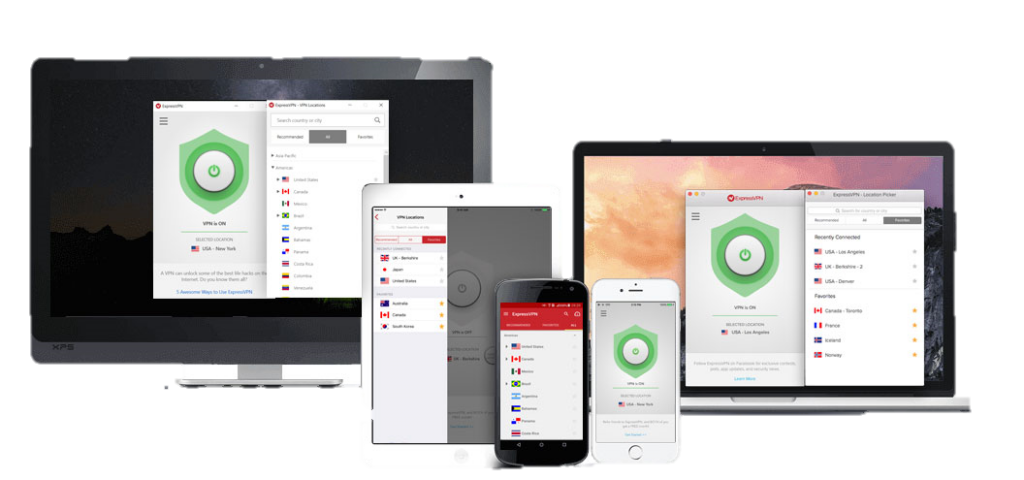 No bandwidth limit
256-bit security encryption with a kill switch
1000 servers in at least 90 countries
It doesn't store any customer logs or information
ExpressVPN is loved by many torrent users for its impressive combination of security, speed, and a user-friendly interface. It even has an IP address checker for you to confirm whether your location is well hidden before your start torrenting.
All in all, one of the significant advantages of this VPN is that it's available in a wide range of popular devices like smart TVs and desktop consoles.
You can find it in desktop machines which use Mac, Windows, or Linux operating systems and mobile devices using iOS and Android. It's also available on some browser extensions like Firefox, Safari, and Chrome.
You can find our expert review on ExpressVPN here.
Torrent Securely With ExpressVPN
2
NordVPN – Excellent download speeds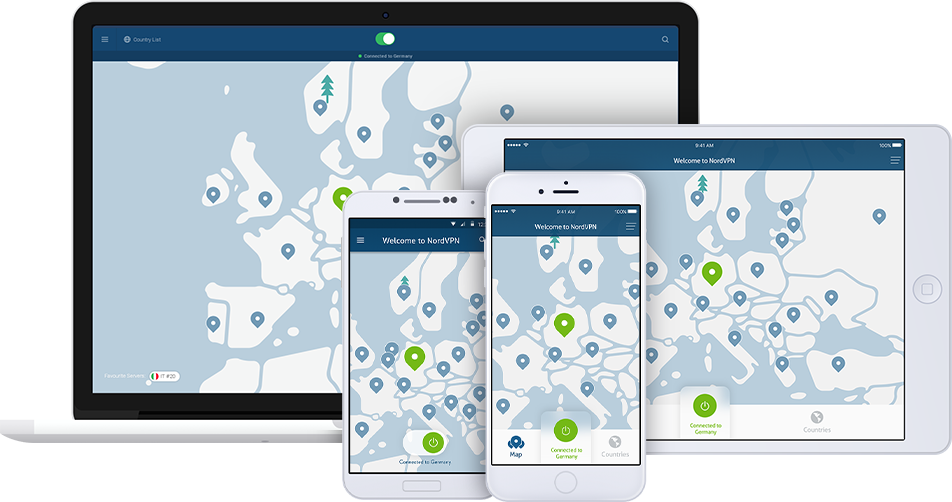 256-bit security encryption
No logging policy for better privacy
Unlimited bandwidth
3300 servers in more than 50 countries
We recommend using NordVPN if you're searching for software that will give you the best level of security. NordVPN has particular P2P servers which maximize your overall P2P traffic speeds. There's even a double encryption option which sends encrypted data to not only one but two separate servers.
NordVPN also has other individual servers for dedicated IP, double VPN, anti-DDoS, and Onion over VPN.
Lastly, the VPN runs on a range of operating systems including Windows, Android, iOS, and Mac. You can even get it as a Firefox or Chrome browser extension.
Our comprehensive review of NordVPN can be found here.
3
CyberGhost VPN – Servers optimized for torrenting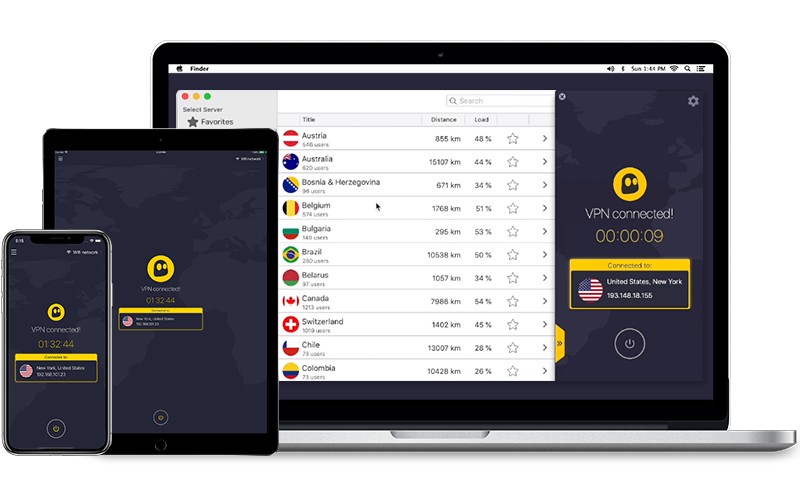 256-bit encryption with an IP lead protection and automatic kill switch
More than 1300 servers in over 30 countries
Strict no logging policy
CyberGhost is another fantastic VPN for torrenting. With it, you can feel at ease knowing that your torrenting activities are safe and secure. Its privacy levels are ideal especially if you're looking to avoid malicious copyright trolls.
CyberGhost VPN is fast too! We recommend using their anonymous torrent profile while torrenting for it's increased performance.
This feature automatically connects you to the most compatible P2P server and also adds an extra layer of protection against malware, snooping and other malicious internet activities.
For more information on CyberGhost, you can take a look at our review.
Torrent Securely With CyberGhost
4
IPVanish VPN – Keeps you anonymous while downloading torrents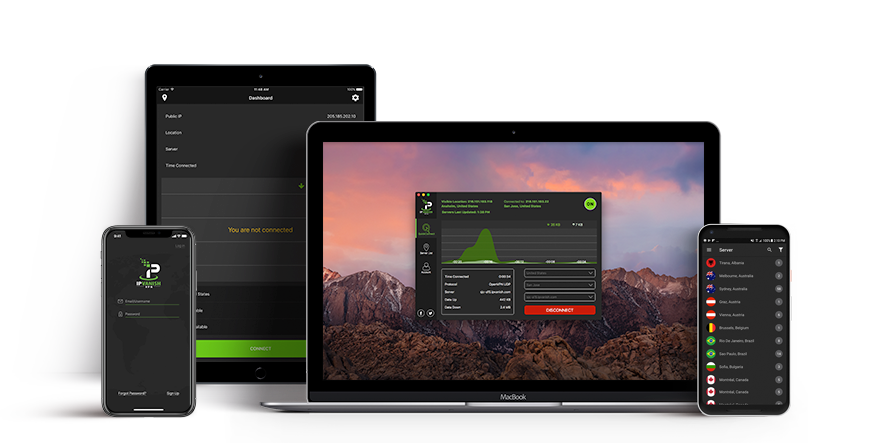 Over 1000 servers in 60 countries
No bandwidth limits
It doesn't keep any customer logs or information
IPVanish VPN is one of our top VPNs for torrenting and for a good reason too! It's incredibly fast with speeds that can download even the most extensive files in a short amount of time.
The software also comes with robust security features such as a kill switch. The kill switch breaks your online VPN connection if the server you're using happens to go down. This ensures you won't accidentally send data across an unsecured network.
This VPN has strong 256-bit security encryption to keep you utterly anonymous while online. IPVanish works well on multiple devices and operating systems including Mac, Linux, iOS, Android and Windows.
If you're interested in more information, you can check out our full review of IPVanish here.
Torrent Securely With IPVanish
Some Frequently Asked Questions about Torrenting
Is Downloading Torrents Legal?
Contrary to what most people believe, torrenting is not illegal. It's just a fast and reliable means of sharing files, similar to attaching an email file. Common legal uses of torrents are the sharing of open source software or Linux distributions.
However, a huge chunk of content that's shared using torrents are things like TV shows, music, anime, books, movies, and comics, all of which are copyrighted material. It's illegal to share such content for free since it violates copyright laws.
So while some of the content shared via torrents is illegal, the torrenting itself is not.
Torrenting vs. Streaming
The most significant difference between these two ways of gaining access to your favorite shows is that torrenting involves you downloading content whereas streaming is a direct feed of the show you want to watch.
In both cases you are downloading content to your computer; however, when you torrent, you download the full file in random little pieces each from often hundreds of different people all around the world. These pieces are assembled in a location on your computer, which you can watch once the download completes.
Streaming refers to the practice of downloading a video or audio file from a single server, in consecutive chunks so that you can watch it as it downloads and does not need to wait more than a few seconds to start watching.
Torrenting is often preferred by users who have unreliable or slow internet connections as you do not need to wait for a video to buffer if your connection cuts out. This requires having the forethought to download the file before you want to watch it.
Streaming is better suited to those who like to watch impulsively, don't want to wait for things to download, and have a stable internet connection so will not have to deal with buffering.
How Are People Caught Using Torrents?
When you upload or download any file on the internet, your IP address is sent along with each packet of data. This means that there are several simple ways that someone can identify you as a person who is accessing illegal files.
The first involves a company seeding (allowing you to download from them) a file that they want to catch you downloading and recording all of the IP addresses that request parts of that file, the second involves them downloading a file and recording where it comes from.
Another method involves collecting IP addresses from the actual torrent site where the torrent file is downloaded; however, this requires the cooperation of the site in question
Fortunately, since each of the above methods relies on identifying you via your IP address, you can use a VPN to encrypt your traffic and mask your IP address, which gets around this problem.
What Happens If You Are Caught Torrenting?
While it's unusual for you to be caught torrenting illegal files, there is a small chance it could happen, and It's important to be aware of the various consequences, especially if it's illegal.
Most of the time, a copyright owner will contact your ISP and request that they warn you that someone has been using your internet connection to download copyrighted material. The notification will come via post or email and may request that you never share the file again, make sure your WiFi connection is secure and that you speak to anyone in your household and make sure they stop. You could also be punished according to the terms of service of your ISP, which could involve being data capped or having your connection canceled.
Unfortunately, there can occasionally be demands in these notifications, some threatening court appearances or that you pay a fine. Online reports of such fines range from $200 to $650,000, so this depends on whose copyright you are infringing and how regularly you offend. Legislation in some countries permits maximum punishments that include prison time. However, most will not take things this far and settle for fines. There are only very few reports of people being given prison sentences, and they are usually serial offenders who upload vast numbers of files
Disclaimer: Wizcase doesn't condone illegal torrenting, we want to warn what could happen if you go down this path.
What Do You Do If You Get A Settlement Letter?
Often, this letter will be from companies known as Copyright Trolls, who effectively exist to make money from the anti-copyright legislation in a given country. They purchase copyright for the sole reason of charging you for breaking the law.
Once they have identified you; however, you have a few options. Depending on the size of the fine, it may just be worth paying. If it is a more significant amount, it would be prudent to contact your lawyer for advice, as your next steps will be very dependant on the country you are in. Some say merely ignoring the settlement letters is an option as well.
Wrap Up!
Torrents are a fantastic means of sharing any file, especially if you have a dodgy internet connection and hate buffering right in the middle of your favorite show.
If you plan to torrent anything illegal, it's important to be aware that there are risks and that you can protect yourself from them.
We recommend only using legal torrents from trusted sites or going to reasonable measures to protect yourself by using any of our recommended VPNs.