Can You Use a Free VPN to Stream Netflix? (Updated March 2019)
Netflix is the most popular streaming service in the world, thanks to its many and great titles coupled with its fair pricing. However, if there's something we all hate about the service, it's how it limits content depending on your geographical location. This means that, for example, if you are in Europe, you won't access some titles that are only meant for US viewers and v.v. Netflix does this to comply with licensing strategies from content producers.
However, with the right VPN, you can still circumvent Netflix restrictions and open up your internet.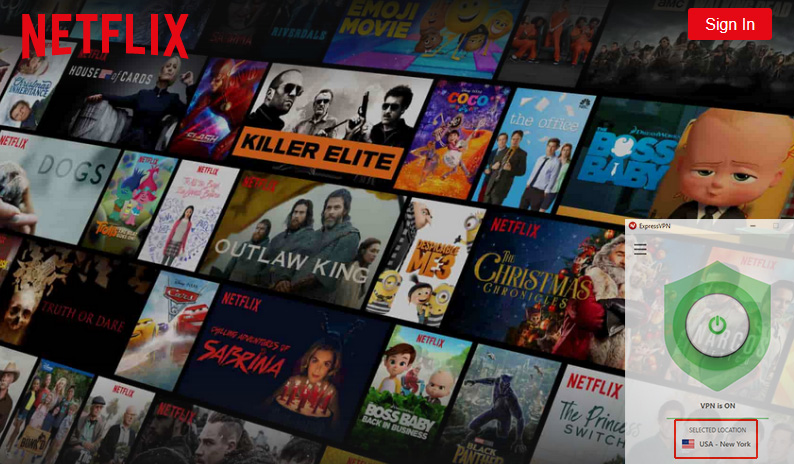 And while the best VPNs are always the paid ones, can you use a free VPN to stream Netflix from anywhere? Well, let's look into this.
Netflix & VPNs
To circumvent geo-restrictions, you have to change your IP address to one provided by your VPN provider. However, in January 2016, Netflix announced that they were banning the use of VPNs on their network. To implement this constraint, they keep a huge database of blacklisted IP addresses. Though you will get access regardless of the VPN you are using, you won't be able to stream if you have a blacklisted IP address. All you will get is the famous "Netflix Proxy Error."

Using a Free VPN on Netflix
For a VPN to work with Netflix, it needs to keep refreshing its IP addresses as Netflix always blocks even the newest VPNs. Unfortunately, free VPNs can't afford to do this since, after all, no one is paying to use them. Even if by chance you do find one that works, the odds are that within a short time it will be detected and added to the Netflix blacklist.
To stream any Netflix library from where you are, you need to use a premium VPN that has servers optimized for Netflix.
Best

VPNs

to Use for Netflix
To save you from the headache of downloading, installing and uninstalling a bunch of VPNs, we've done the tests for you and drafted a list of the best VPNs for Netflix. We even have special offers that let you use a premium Netflix VPN for as little as $1.99 a month!
Tip: All the VPNs listed here give you 30-45 days money-back guarantee to let you test the service risk-free. If you wish to terminate your account within that time, you will still get every coin back!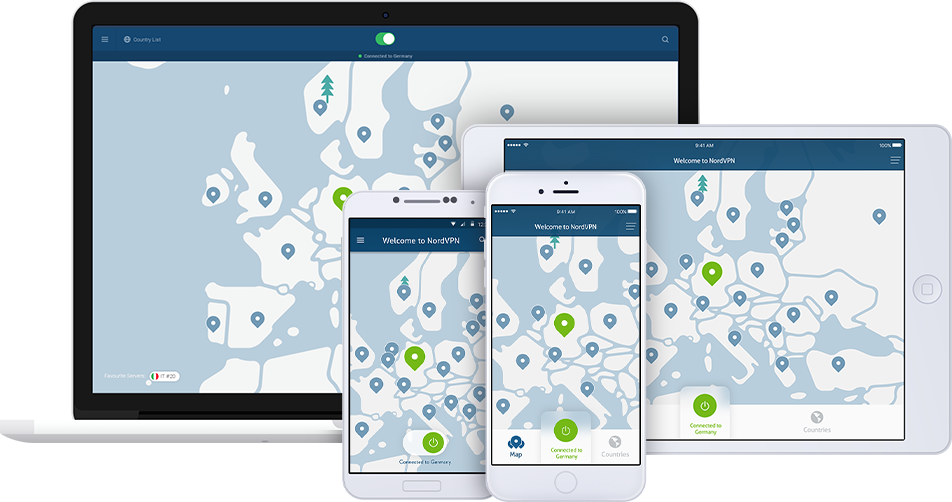 While a number of other VPNs work with the service, NordVPN takes it a step further to make itself the best VPN for streaming on Netflix. They have implemented a special tool within their servers known as Smart Play, which ensures that every single server on the Network works with Netflix.
NordVPN provides Netflix servers for Netflix US, UK, Canada, Japan, and The Netherlands, which are the most comprehensive libraries. If you connect to any server outside these countries, you will be automatically redirected to Netflix US. This is great since Netflix US has far more titles than any other library.
VPN Highlights:
Keeps Zero Logs
5000+ Servers in 62 countries (Most servers in the market)
Solid privacy & Security
Superfast
Easy to use
Very compatible (including routers & browsers)
24/7 Live Chat support
30-day money-back guarantee (tested)
Based in Panama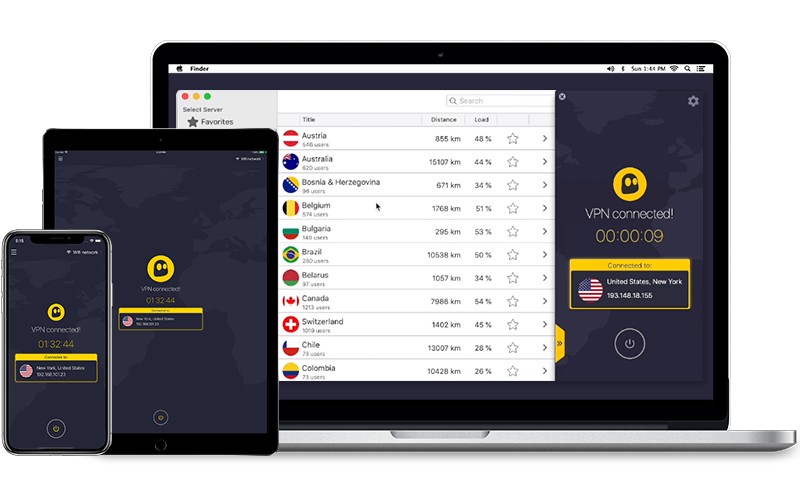 CyberGhost VPN is one of the fastest growing VPNs, and it has become an excellent streaming option. The VPN's clients are made with various modes for different tasks, and one of them is streaming. In the streaming mode, there are servers that are optimized for Netflix, Hulu, Amazon, iPlayer, SkyGo, Crunchyroll, YouTube Red, and many other services in various countries.
As for Netflix, you can stream Netflix US, UK, Germany, and France.
VPN Highlights:
Superfast
3,500+ servers in 58 countries
Doesn't keep logs
Solid privacy & security
Works with other streaming services
Up to 7 simultaneous connections
24/7 Live chat support
45-day money-back guarantee (tested)
Located in Romania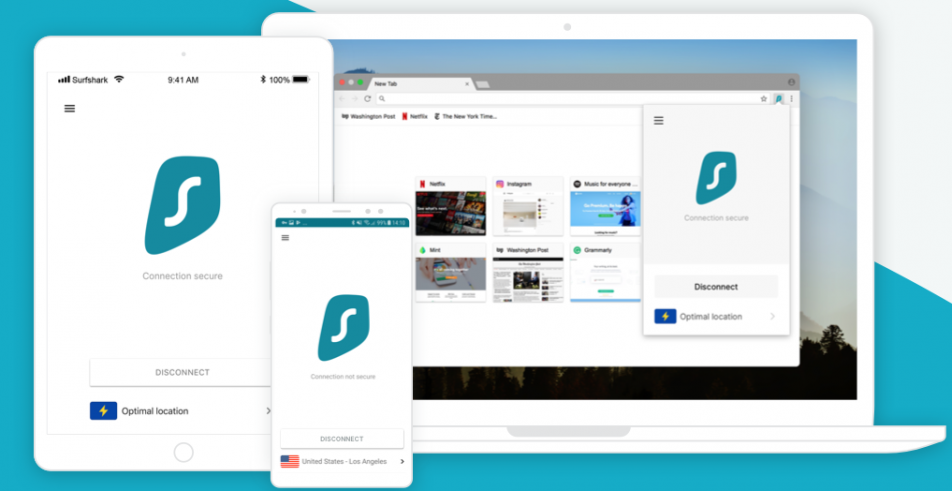 SurfShark is a new entrant in the market, but the VPN is already making waves. It has quickly grown to become quite popular especially among the streaming community. This is because though it's new, SurfShark VPN keeps on updating its IP addresses and obfuscation technology to make sure that it always works with Netflix and other streaming services.
SurfShark gives access to Netflix US, UK, France, Netherlands, India, Italy, Japan, and Australia. All the VPN's servers offer excellent speeds, something that has made a name for the VPN.
VPN Highlights:
Super speeds
Solid privacy and security (no logs)
700+ servers in 50 countries
Legacy Simultaneous Connections (No Limits)
Budget friendly ($1.99 a month with the 2-year plan)
CleanWeb Feature (Ad/Tracker/Malware Blocker)
24/7 live chat support
30-day money-back guarantee (tested)
Based in the British Virgin Islands
Why Netflix is better with a VPN
The main reason why you need a VPN for Netflix is to break free from all regional restrictions and open up your internet freedom. While Netflix has to implement the limits as it does, most of us feel it unfair not being able to access titles other people can, or even just watch titles tailored for our home country.
If you wish to watch an episode of Big Bang Theory on Netflix, you have to be in Germany. However, with CyberGhost, you can just connect to their Netflix server in Germany. And if you are French but living abroad, you can still watch French titles restricted to the country with SurfShark or CyberGhost.
One other benefit of using a VPN with Netflix is that you can get episodes and movies earlier than you normally would. Most TV show episodes are usually released in the US before they can then be released worldwide.
Why free VPNs aren't recommended
While free VPNs can help you get around a few restrictions, these VPNs don't work with Netflix. This is because they don't have the resources to play the cat and mouse game that Netflix and VPNs play.
Further, free VPNs are not suitable for streaming, since they usually implement some tough limitations to control the use of their service. These VPNs are known for speed caps, bandwidth limits, and limited servers that are mostly clogged with users.
Free VPNs will also not promise you any privacy since most of them keep logs, and others even sell your data to advertisers to make money. Their security is also not as strong as with paid VPNs, and so you might just end up with just a false sense of privacy and security.
Generally, if you want access to geo-blocked Netflix content, you'll have to get a premium VPN. The VPNs listed above all work seamlessly with Netflix and in case of any trouble, you can always reach them via 24/7 live chat support.