Unblocking WhatsApp in China for Free
Last Updated by Denise Sullivan on August 06, 2021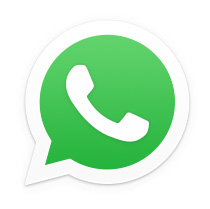 China has one of the strictest
internet regulations
in the world, and the government
routinely blocks sites
they believe oppose their ideology. One of the many applications and sites the country has blacklisted from their citizens is
WhatsApp
.
WhatsApp allows users to send video, text, and audio to their contacts for free using Wi-Fi or data. The service is accessible on mobile devices, like phones and tablets, plus desktop or laptops online so users can communicate no matter what.
Top 3 Free VPN Services
If you're visiting China for a holiday or work, you can access your WhatsApp account by using a VPN. Short for Virtual Private Network, a quality VPN provides safe access to a range of apps and sites (including WhatsApp). It does this by hiding your real IP address, so you can anonymously browse the internet through an encrypted connection. This means no one can spy on your online history, including advertisers, hackers, web trackers, and other malicious third parties.
While you should exercise caution if you decide to access WhatsApp with a VPN inside China's borders, you likely won't be prosecuted for doing so. The common practice is that China fights WhatsApp and VPNs by technologically blocking the services, and not by chasing after foreigners who use them.
You can subscribe to most VPN services for a regular fee; however, there are a few providers that offer free options for those working on a budget or don't intend to use the service regularly.

Simple set up
No Log Policy
Excellent encryption
Simultaneously connect five devices
TunnelBear VPN is easy to set up and use and boasts 256-bit AES encryption, so you don't have to worry about the prying eyes of malicious individuals or government officials.
As with all free services, there are limitations to their service, and Tunnel Bear is restricted to 500MB of data usage per month. Upon reaching the threshold, you can't use the service again until the following month.
Kill Switch
Install on Router
No Logging
256-bit AES encryption
Hide.me VPN offers their users additional DNS leak protection in addition to their 256-bit AES encryption. This VPN service provider also provides a kill switch for free account holders.
They have a relatively small server network with only 150+ servers in 34 countries, and free service users can use 2GB of data per month.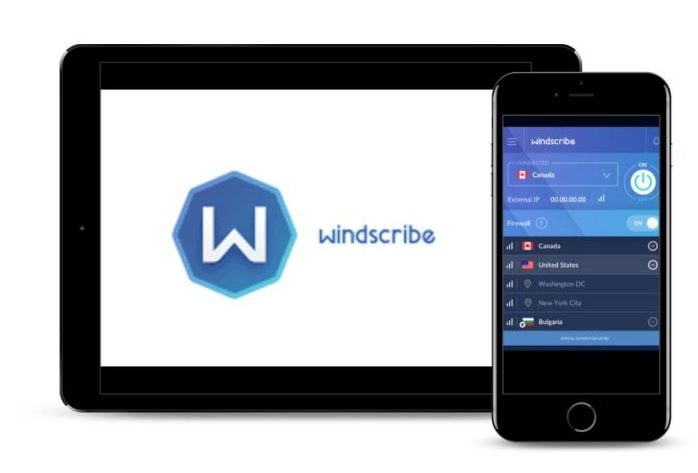 Unlimited Simultaneous Devices
Firewall
No Email Required for Signup
No Logging
While this provider does not limit the number of devices accessing a single account at one time, Windscribe VPN does limit the amount of data used.
To sign up, you don't have to provide an email address, however, without one, accounts are limited to 2GB data usage per month. If you submit your email, you can use up to 10GB per month with each free account.
The Problem with Free VPNs in China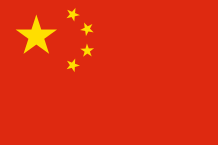 Saving money with a free VPN service may sound like a great deal, but it often isn't in reality.
Some VPN services
keep their costs down by
collecting user data and selling it to third parties
. These providers may have a no logs policy, which they do honor; however, that doesn't prevent them from
collecting contact information
, like an email address, and selling to interested groups.
Free VPNs limit how much data a user can transfer within a given period. While some offer a relatively high limit of 10GB per month, most often it is an inadequate amount for most users. If you want to access streaming sites like Netflix or Hulu, you will need a significantly larger data allowance.
These services restrict their free customers in other ways, like limiting the number of available servers, making it less likely to find one with good connection speeds.
Slow speeds make it difficult for you to browse the internet, send messages on WhatsApp, or stream content. Some of the provider's free servers are not configured to bypass VPN blocks or even geo-restrictions.
China is increasing their online security to prevent residents using VPN services in general, and many affected by the first blockade are the free service providers. There are still many different VPN providers that operate in China, although they do cost.
While this service does have a monthly subscription fee, you have access to a wide selection of servers across the globe. ExpressVPN is one of the fastest VPNs available allowing you to stream without excessive buffering.
ExpressVPN offers 256-bit AES encryption and a strict no-logs policy, so you don't have to worry about threats to your online privacy, and the kill switch blocks all network access in the event the VPN connection is lost.
ExpressVPN comes with a 30-day money back guarantee, so if you are unsatisfied with your service for any reason, you can contact customer service to receive a refund if you cancel before the period expires.
Not every VPN will meet your needs. It is best to experiment with the different providers to make sure what they offer matches your requirements. While a free service may work for a short time, a paid service is the better option if you intend to use it on a regular basis. Take advantage of money guarantees before committing to any purchase.
---
In Summary — Best VPNs for China in 2023
Top Choice