14 Best Ad Blockers in 2020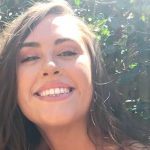 Last Updated by Mackenzie Pringle on September 01, 2020
These days the internet is saturated with advertisements, you can't even watch a YouTube video without first being forced to sit through an ad.
Ad blockers are the perfect solution to this problem as they allow you to regain control of your online browsing experience. Not only that, but they provide you with a way to increase your online privacy, unclutter websites, and avoid malware attacks.
The best ad blockers currently available on the market include:
These services are particularly useful in creating an ad-free internet experience, and amazingly the majority of them are free. However, you may need to test out a few for yourself to find the right fit for you, as each adblocker comes with its positives and negatives.
What Is Adware?
Simply put, adware is a software specifically designed to display advertisements and reign in profits for the developers. We are all exposed to adware every day from the ads we're forced to watch whenever we use a free app like Candy Crush to the banners and popups that show up whenever we visit a website.
Advertising companies are continually trying to obtain your personal information so that they can tailor their ads to you individually and increase the chances of you buying a specific service or product.
They are known to disregard your privacy completely and will dig through all of your information to produce the results they want if given a chance.
Ad blockers help you prevent this invasion of privacy by stopping adware from flooding your screens and stopping advertising companies from collecting your data.
AdBlocker Ranking Method
When on the hunt for the best adblocker there are few features you must keep an eye out for.
These features are crucial to the effectiveness of the adblocker and may even include the added benefits of increasing your connection speed, prolonging your device's battery life and providing you with an overall smoother streaming and browsing experience.
The features that you need to look out for and grade an adblocker on are as follows:
Fantastic user ratings
Ability to successfully block a wide range of different ad types, such as YouTube streaming ads, prestitial and interstitial ads, and any variety of display ads
Recently updated software
Compatible plugins for whatever browsers or devices you wish to install it on
No sign-up or registration process
Free of charge
We've compiled a detailed list of some of the best ad blockers currently available using the rating system above, and while not all of them include each and every feature noted, they are all great options.
The Best Ad Blockers In 2020
The following is an updated list of the best available ad blockers you can install to protect yourself from adware and improve your browsing experience.
1
AdBlock Plus
Possibly the most popular ad blocker on the market, AdBlock Plus protects you on Firefox, Chrome, Opera, Android, and iOS devices.
AdBlock Plus stops popups and will provide you with the option to filter out malware and social media buttons so you can choose what ads you see. AdBlock Plus is simple to set up and use and even beginners and the technologically challenged are able to easily navigate their system.
This ad blocker won't cost you anything and doesn't run on a subscription basis, which allows you to have the freedom to try them out without too much hassle.
However, it is important to note that AdBlock Plus has been reported to accept payments from specific groups to whitelist their advertisements. The "non-intrusive advertising" option can be annoying for some, but you can opt-out and disable them manually if you please.
2
Opera Browser
The web browser Opera already provides users with a built-in ad blocker, so there isn't a need for you to download any third party extensions. Opera also blocks tracking cookies from many websites, resulting in online anonymity and more private internet experience.
Opera is gaining popularity with its
feature-packed interface and excellent performance
. Additionally, it offers users an integrated VPN service as an extra layer of security and encryption.
Whitelisting is particularly easy when it comes to Opera, and its no-fuss nature makes it extremely easy to use and understand regardless of your expertise in online applications. All it takes to activate is a simple switch in the settings and you'll be able to experience a smooth ad-free internet.
Opera is currently available on Windows, Mac, Android, and iOS devices.
3
AdLock
AdLock, while a newer service, is by far one of the most effective ad blockers you can download onto your devices. Not only is the service extremely easy to install but it also does more than just block ads on your browser.
In fact, AdLock isn't even a plugin and is instead a downloadable software for Windows and Android devices, and because you can install onto your devices, it is able to block any adverts that pop up in online applications such as Candy Crush.
This feature is the main cause of the service's raging popularity with users, alongside their customization choices and easy ability to whitelist certain sites.
One downside to the service, however, is that it isn't free and you have to pay for each device you wish to install it on. AdLock does offer users a free 14-day trial to test out their services before you commit, so if you feel like it might be the right option for you, you should most definitely use this trial period to your advantage.
4
AdBlocker Ultimate
AdBlocker Ultimate is an open source project that is fantastic at shutting out any ads you might come across while surfing the web. From YouTube streaming ads to banners and popups, AdBlocker Ultimate has you covered.
Their Google Play store testimonials, 4.84 rating, and more than 600,000 installs also say something about the service they can provide.
This ad blocker works best with Chrome and has a dedicated extension, however, it's important to note that the plugin hasn't been updated in over a year so there's a possibility for ads to slip through the cracks. If this does occur, their 'block element' feature is a surefire way to combat this and easily stop any advertisements that were able to sneak past.
Other compatible browsers include Safari, Firefox, Opera, and Linux, and AdBlocker Ultimate does have free custom extensions for each of them. With this service, you won't just be blocking unwanted ads, but will also be stopping tracing cookies from marketing companies and keeping out any malware.
5
Firefox Focus
If you're looking an ad blocker that will allow you to have a more personal browsing experience, you won't be able to pass up Firefox Focus which is a dedicated service for both Android and iOS devices.
They understand that you don't want to be disturbed while browsing the web and have systems in place to remove all ads and tracking cookies. It also
starts working the second you install it
so there is no fussing around with the setup and is a great option if you love simplicity.
Firefox Focus is a free service back by the non-profit organization, Mozilla, and it gives you the privacy and protection you need while online. These days private browsing is a difficult feat to achieve, so what Firefox Focus is offering users is impressive.
6
Ghostery
Ghostery has been in the ad blocking game for a long time and the simple fact that it still remains one of the best is a testimony to their service.
This ad blocker is available for Chrome, Firefox, Opera, Edge, Internet Explorer, Android, and iOS. So regardless of what device you have, you'll be able to browse the internet ad-free with Ghostery.
They are able to block the majority of ads you face, no matter their type, and provide you with security, privacy, and reliability. By blocking all kinds of ads and trackers, Ghostery can maintain a trustworthy service that users love.
It profits by selling anonymous data to third parties, which is what allows Ghostery to remain free for all users and it's completely safe. However, if you don't like the idea of sharing anonymous information, we suggest you opt out of this service.
7
AdBlock
Not to be confused with AdBlock Plus, AdBlock is a more updated service with arguably better features. It's by far one of the most popular services out there due to its ability to block aggressive and complex adware that many companies fail at.
With this service, you're even able to stop the ads and trackers that appear on YouTube videos.
Interestingly, you can customize Adblock to suit your specific needs. They have settings that allow you to preset filters, whitelist websites, and block individual ads. They also have an option called "Acceptable Ads" that allows non-intrusive and safe ads to bypass the system depending on your preferences.
You can get AdBlock as an extension on almost any browser and it's super easy to install and navigate. Considering that this service is completely free and they still offer so many unique features, you should try them out for yourself.
8
uBlock Origin
This adblocker is a simple yet effective service and is a very advanced tool when it comes to stopping advertisements. uBlock Origin works on a filter list system, just like AdBlock Plus, with two default systems that are enabled as soon as you download the service.
The best part about uBlock Origin, however, is that you can also create your own filter lists and adjust them to fit your needs.
Like most other ad blockers, you're able to stop ads and trackers from taking over your browsing experience and prevent any malware invasions. Their more complex features can be a little tricky to understand and utilize correctly if you're new to ad blockers, but their default settings and initial installment are simple enough for anyone to use.
With extensions for a multitude of different browsers including Chrome, Firefox, and Opera Mini, you'll be able to view the internet ad-free no matter what device you have connected.
9
Brave Browser
Brave Browser is available on Windows, Mac, Android, and iOS, allowing it to be accessible to you regardless of the device you're using. Rather than having to download an external adblocker, Brave Browser offers users a built-in service with privacy features that truly give you an all-in-one package. No longer do you have to rely on browser extensions to increase your privacy and security.
Brave, like any other service, includes ad blocking and anti-tracking settings, with HTTPS features built-in, and options for selective blocking and white-listing.
Brave Browser does have a system of Brave Payments, which are micro-payments supported by the user. This money is donated to their partner publishers so you can browse the internet completely ad-free. As it isn't a truly free service, it won't be everybody's first choice, but it's fantastic if you are chasing a low effort solution.
10
AdGuard
AdGuard is a great service when it comes to removing any unwanted ads from your browsing experience and providing you with protection against malware. By blocking these ads and trackers, your loading speeds will instantly improve, giving you smooth and stress-free access to the internet.
AdGuard has focused its service on desktop computers so while there are great services and plugins for browsers, you won't be able to download it on any of your mobile devices.
While this adblocker offers users the choice between a free and paid service, there is no significant difference between the two, so there's really no need to spend your hard earned money on this product.
With numerous filters, AdGuard will protect your system and allow you to browse the internet advertisement free.
11
CyberSec By NordVPN
Now we understand that while NordVPN isn't strictly an ad blocking service, they do offer users an integrated ad blocker known as CyberSec for no extra cost.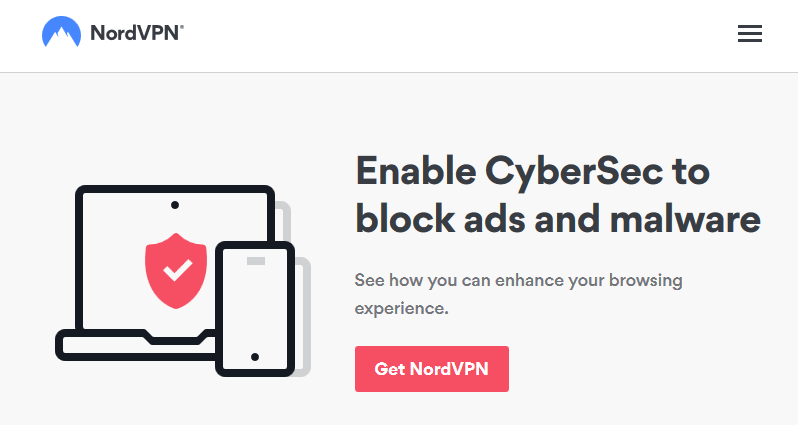 CyberSec will automatically block any suspicious websites and pop up ads just like any other ad blocking service and it can ensure you're protected from malware and any other cyber threats that could harm your devices.
If your PC, laptop, smartphone, or tablet is already infected with malware, CyberSec will cut any communications between your device and the botnets' command and control server.
As CyberSec is an in-built feature for NordVPN, you won't just be receiving the benefits of an ad blocker but will also automatically reap the rewards of having a premium VPN service to protect your online traffic. A VPN, otherwise known as a virtual private network, is designed to encrypt your data, secure your devices, protect your privacy and anonymity, and bypass certain restrictions.
NordVPN can be downloaded and installed on up to six devices simultaneously and had dedicated applications for almost any platform including but not limited to Windows, Chrome, Android, Linux, Mac, iOS, and even some routers. It also has a brilliant 30-day money-back guarantee, so you can try out their services without any added risk.
12
CleanWeb By SurfShark
Just like NordVPN's CyberSec, CleanWeb is a two-in-one combo, as it comes as a built-in ad blocking service for the premium grade VPN known as SurfShark.
With this service, you won't just be benefiting from the ad blocking capabilities that will speed up your download speeds and protect you from any malware. SurfShark VPN will ensure you have complete access to any information on the internet and it will encrypt and secure your personal information. By installing this service, you'll no longer need to worry about annoying advertisement or cyber attacks.
They have applications available for a wide range of devices including Windows, Linux, Android, Mac, iOS, and more. You're also able to connect an unlimited number of devices at the same time, meaning that everyone in your family can experience a safe and ad-free internet. Their 30-day money-back guarantee shows how confident they are in their own service, and lets you try them out risk-free.
13
Stands Fair AdBlocker
The only real downside to this ad blocker is that it's only available on the Chrome browser, but other than that, Stands Fair AdBlocker is actually one of the best services you can get. This service is a no-fuss plugin that does exactly what it is supposed to, which is block ads.
Nothing seems to get past the systems employed by the Stands Fair AdBlocker meaning that you'll be able to watch YouTube, browse your favorite websites, and use the internet completely ad-free. This service can even block the most aggressive advertisements and will you'll be impressed with just how easily it can wipe Facebook and Google search ads.
The company does have a whitelisting feature and even encourages you to support ads that are wholesome and don't invade your privacy or negatively impact on your browsing history.
14
Google Chrome Ad Blocker
Being one of the most frequently used browsers, it should come as no surprise that Google's Chrome has a built-in ad blocker. By visiting the settings, you can easily set up this feature and give yourself an ad-free internet experience.
This ad blocker seems to focus on targeting any malware or malicious advertisements to keep you protected. However, it's important to understand that this service does still let through some pop up ads.
Google is also notorious for tracking your activity for advertizing purposes, so you should be particularly wary as it isn't guaranteed to block out everything.
There are extra settings and features you can adjust to strengthen this ad blocker and give yourself a higher level of protection and privacy, but we'd also recommended using it in conjunction with another more established ad blocking service just to make sure that you're covered.
The Dangers of Online Ads
The number and frequency of dangerous advertisements are increasing every year. In just 2017, Google removed 112 million ads that had the intention of installing malicious software, viruses, and trackers that would have recorded and abused your online activity.
Pop-up ads usually appear to be relatively innocent and often related to marketing, however, looks can be deceiving as it was discovered that the majority of these advertisements had malicious intentions.
Pop-ups can be responsible for, and not limited to implementing spyware or ransomware, tracking your online activities, or installing malware onto your devices.
Shockingly, this is all done without you even clicking on the ad, as the malicious content is installed as the page is loading. This is a technique known as Malvertising and it has been increasing due to the rise in popularity and frequent use of laptops, PCs, phones, tablets, and other online devices.
Summary
The bottom line is that in order to keep yourself protected from malicious ads and malware and experience an ad-free internet, you need to install a quality ad blocker.
Our personal favorites include CleanWeb and CyberSec as not only do they act as a sufficient ad blocker, but they also come as a packaged deal with premium VPN services that can encrypt your traffic and significantly increase your online security.
If you're looking for a service without the VPN, you can't go past AdBlock as it can truly do it all and you'll be able to enjoy a safer browsing experience without going through the hassle of a complicated setup process.
In the end, as long as you employ an ad blocker, you'll be keeping yourself safe and protecting your privacy and anonymity. Not to forget that you'll also be able to experience a faster, smoother, and more relaxing internet.